Male serial killers always hit the headlines, but that doesn't mean there aren't any ladies out there living a life of murder and mayhem.
Female serial killers (often referred to by those that study them as FSKs) are only now starting to capture people's attention, and to be examined in more detail. Primarily, they are a mysterious and confusing bunch with a surprisingly large number of similarities. Many are from middle and upper-class backgrounds, they are usually white, and a whopping 92% of them know the people they kill. Poison is most often the method they choose, and money is most often the motive.
But horrifically, many had abusive childhoods, and absent parents.
So, without further ado, let's introduce you to just 20 of the most notorious female serial killers in history. Of course, these are just the ones we know about. Who knows how many more are out there.
More Reading:
1. Nannie Doss
Span of Killings: 1927 – 1954
Victims: 11
Apprehended: October 1954
Weapon on Choice: Poison
Nannie Doss, born Nancy Hazel in 1905, was an American serial killer who had a direct hand in the deaths of 11 people, all of them her relatives. Between the 1920s and the 1950s, Nannie murdered four of her husbands, two of her children, her two sisters, her own mother, one of her grandsons and also her mother in law.
Amazingly, nobody cottoned on to the fact that Nannie's family were dropping dead at an alarming rate until she actually confessed in 1954. Despite attempting to argue insanity due to a childhood head injury, she was declared fit for trial and sentenced to life in prison in 1955. She died 10 years later of leukaemia.
2. Mary Bell: The 10-Year-Old Child Killer
Span of Killings: May – July 1968
Victims: 2
Apprehended: December 17, 1968
Weapon of Choice: Strangulation
The case of Mary Flora Bell, sometimes referred to as the Tyneside Strangler, is unusual because not only is she a female serial killer, but she was also a child when she committed the murders. Born in 1957, Bell was eventually convicted of strangling two boys to death, with no reason apparent.
Her first victim was four-year-old Martin Brown, killed by Bell just one day before her 11th birthday.
The next was three-year-old Brian How, killed a few months later on the 31st of July 1968. Bell claimed to have suffered serious abuse at the hands of her mother, a prostitute, and she was released into anonymity after serving 12 years for her crimes.
She lives free today, and is said to have a daughter of her own.
3. Anna Maria Zwanziger: The Exemplary Poisoner
Span of Killings: 1808 – 1809
Number of Victims: 4
Apprehended: 16th October 1809
Weapon of Choice: Poison
Anna Maria Zwanziger, born in August of 1760, was a little known Bavarian serial killer responsible for the deaths of four people, including a baby. For 10 years between 1801 and 1811, Zwanziger worked as a housekeeper for several judges in Bavaria.
She confessed to murdering three adults with arsenic, which she referred to as her "truest friend", as well as a baby. Along with her successful poisonings, she is thought to have attempted to kill a number of other people.
She was executed by beheading in September of 1811, an act she felt was a good thing as she wasn't sure she was able to stop killing.
4. Amelia Dyer: The Most Prolific Baby Reaper in History
Span of Killings: 1876 – 1896
Number of Victims: 300+ (Some estimates put her murders at plus 400)
Date Apprehended: April 3, 1896
Weapon of Choice: Smothering
Amelia Dyer, born in 1837, has the dubious honour of being one of the most prolific serial killers in history of any gender. She is thought to have murdered a horrifying 200-400 infants who were in her care during the 20 years she spent as a nurse.
Her crimes meant she became known as the Reaping Baby Farmer as she took in women pregnant from illegitimate relationships, and then farmed the babies off for adoption or simply allowed them to die of neglect.
Eventually, to speed up the process and increase her profit, Dyer simply murdered the babies who came into her care. Dyer was eventually discovered, tried for just six murders (the others being impossible to prove) and hung.
5. Dagmar Overbye: The Merciless Monster
Span of Killings: 1913 – 1920
Number of Victims: 9 – 200+
Date apprehended: 1920
Dagmar Overbye was a Danish serial killer born in April of 1887. She murdered somewhere between 9 and 25 children during a seven-year period from 1913 to 1920. One of the children was her own. Overbye worked as a professional child caretaker, but instead of looking after the children, she simply murdered them and collected the money.
When she was eventually captured, her trial became one of the most noted in Danish history. There was only evidence of 9 murders, and she admitted to 20, but she was still sentenced to death. That sentence was later commuted, but she still died in prison in 1929, aged 42.
6. Genene Jones: Angel of Death
Span of Killings: 1977 – 1982
Number of Victims: Up to 40
Date Apprehended: 1982
Weapon of Choice: Overdose
Genene Jones was yet another female serial killer who murdered children while in a caretaking role. Born in 1950 in Texas, Jones worked as a paediatric nurse and is thought to have killed somewhere between two and 46 children using drugs.
Her intention initially was to receive praise by first secretly injecting the children with medications, and then miraculously bringing them back from the brink. However, many did not survive her first attack.
Finally, she was caught and convicted of just one of her many murders, the death of 15-month-old Chelsea McClellan. Jones is currently serving 99 years in prison.
7. Lavinia Fisher: The High-Class Highway Robbery Murderer
Span of Killings: 1818 – 1819
Number of Victims: Exact number not found.
Date apprehended: February 1819
Thought to have been one of the first female serial killers in the United States, there's much we don't know about Lavinia Fisher. She is thought to have been born in 1793 and is known to have been married to John Fisher.
The two of them were convicted of highway robbery, which was a capital offence, but not murder. However, Fisher is thought to have killed several people, using a mixture of drugged beverages and force.
Lavinia Fisher was executed by hanging on February 18, 1820. She wore her wedding dress to the hanging.
Legend says that just before she was hung, she asked the audience if they had a message for the devil, and said she'd be seeing him soon.
8. Catherine Birnie: The West Australian Witch
Span of Killings: 1986
Number of Victims: 4+
Date apprehended: November 1986
Catherine Birnie, born 1951, isn't just a female serial killer, she's also an Australian one. Along with her husband David Birnie, she murdered four young women and attempted to murder a fifth. The murders occurred during the 1980s at the couple's Perth home, and became known as the Moorhouse murders after the name of the street.
The girls were aged between 15 and 31, and were held at the Birnie's home for varying amounts of time before being raped, murdered, and disposed of. Their final abductee, a 17-year-old, escaped the couple's grasp and ensured both went to prison for their crimes. David died in 2005, while Catherine Birnie remains in prison.
9. Madame Delphine LaLaurie: The Original American Horror Story
Span of Killings: 1831 – 1834
Number of Victims: Several
Date apprehended: Not jailed
Born Marie Delphine Macarty around 1780, this female serial killer is better known as Madame LaLaurie. LaLaurie was a Creole socialite in New Orleans who became famous after she was found to have been torturing and murdering her household slaves.
Her crimes were discovered when, after a fire at her mansion home, rescuers found a number of slaves bound and imprisoned in her attic, showing signs of a long and cruel treatment. Her house was looted by an angry mob and Madame LaLaurie fled to France with her family. She was never tried or punished.
10. Karla Homolka: The Barbie Doll Killer
Span of Killings: December 24, 1990 – April 19, 1992
Number of Victims: 3
Date Apprehended: 1993
Karla Leanne Homolka, sometimes known as Karla Teale or Leanne Bordelais, was born in 1970 and became infamous as a Canadian serial killer. She met her husband in the hotel lobby at a Vet Convention.
Paul Bernardo had been raping women for years and had sick sexual appetite. As Karla wasn't a virgin, he demanded that Karla give her sister, Tammy, to him to make up for it. Karla drugged her sister Tammy with medication she stole from her place of work. She held her sister down whilst Paul raped her. Tammy began to choke on her own vomit and react to the drugs in her system. She died before the ambulance arrived.
Whilst out looking for women to rape, Paul Bernardo came across Leslie Mahaffey in her back yard. He convinced her to come back to his home, where the couple tortured, raped and killed her. They cut up her body and place the pieces into concrete and dumped them at a local lake.
Not long after, the couple abducted schoolgirl Kristen French from a carpark whilst asking for directions. The couple videotaped themselves torturing and raping the young girl. She was beaten to death with a rubber mallet.
DNA samples from the Scarborough Rapist came in as a match to Paul Bernardo. He was arrested and Karla took a plea deal in exchange for details on the murders.
Homolka claimed that she hadn't been a willing participant in the murders. She was given a 12-year plea deal in exchange for a guilty plea of manslaughter. Homolka went on to be released in 2005 despite later videotapes revealing her participation was much more than she had originally claimed.
She is now married with three children of her own, living in Canada.
11. Rosemary West
Span of Killings: 1971 – 1987
Number of Victims: 10
Date Apprehended: April 1994
Rosemary West and her husband, Fred West, picked up women and tortured them in their basement before killing them.
Rosemary came from an abusive household, with a schizophrenic father and a mother with severe depression. Rosemary was sexually abused by her father and was raped by an older man whilst still living with her parents. Her mother kicked her out when she was 15 years old.
Rosemary met Fred West who was 12 years her senior. She moved in and took care of Fred's two children from a previous relationship and soon became pregnant. But Rosemary had a temper, and she snapped one day, killing her stepdaughter. Fred helped Rosemary bury his daughter under their kitchen floor.
They soon married. Fred encouraged Rosemary to have sex for money and in order to meet his sexual fantasies, the pair started abducting, torturing and raping girls. A few escaped before the pair moved on to murder.
When one of the girls who escaped went to police, Fred was arrested and Police obtained a search warrant for the couple's home where they found multiple bodies. Fred West hung himself whilst incarcerated.
Rosemary West was charged with 10 counts of murder and sentenced to life in prison.
Their home at 25 Cromwell Street was demolished and the site turned into a public park thoroughfare.
Rosemary West is incarcerated at HM Prison New Hall located in West Yorkshire, England.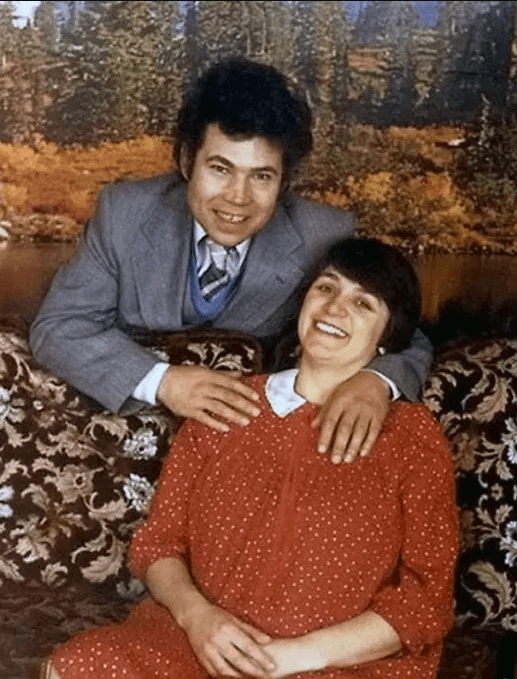 12. Myra Hindley
Span of Killings: 1963 – 1965
Number of Victims: 5
Date Apprehended: 7th October 1965
Known as 'The Most Evil Woman in Britain', Myra Hindley assisted her partner Ian Brady to abduct, sexually assault and murder five children by offering the children a ride home in their car.
Like many of the female serial killers on this list, Myra Hindley grew up in a poor and abusive household. Her father beat her on a regular basis, but also encouraged Myra to retaliate and use violence to solve issues at home.
Myra was 18 years old when she met Ian Brady – and the couple instantly had a hold on each other. Brady was obsessed with the Nazi's and the couple would watch movies about the Nuremberg trials and would read aloud books on their atrocities. Myra dyed her hair blonde to match the Aryan ideal that Brady loved so much.
The two decided they would murder to seal their bond. Their first murder was 16 year old Pauline Reade who was on her way to a dance when Hindley coaxed her into their car. Two more children were abducted and murdered much like Pauline, Keith Bennette and John Kilbride disappeared the year after Pauline.
But their most heinous murder was 10 year old Lesley Ann Downey. Hindley saw that Lesley was alone at a fair, and asked her to help her unload some groceries. Lesley was taken to Hindley's grandmother's home where they gagged her, tied her up, took photographs and recorded her screams for 13 minutes as she begged to be let go. She was then raped and strangled.
In 1965, Ian Brady moved in with Myra at her Grandmother's home. Hindley's brother-in-law came to the house one night and overhead Brady beating a 17-year-old boy to death with an axe.
The couple were arrested and Police discovered the bodies of Downey and Kilbride on the Moors. Both were charged with three counts of murder.
Myra Hindley died in prison in 2002.
13. Dorothea Puente
Span of Killings: 1982 – 1988
Number of Victims: 3 – 9+
Date Apprehended: November 17th 1988
Dorothea Puente was born to two alcoholic parents in 1929. She was abused by both parents and even had to scavenge for food in her younger years. Both her parents had died by the time Dorothea was 6, and she was sent to an orphanage until relatives could take her in.
She married for the first time in 1946 but her husband died just two years later leaving Dorothea broke. To survive, she forged checks but was soon caught and did a year in prison. Her next relationship didn't last, but she had a baby daughter who she put up for adoption. Then she married a man called Axel Johansen and they had a violent 14-year marriage.
To make ends meet, Dorothea worked as a sex worker, but she was again jailed. On her release, she found work as a Nurse's aide caring for disabled and elderly people in their own homes. In 1966 she married Roberto Puente who owned a three-story, sixteen bedroom car home. After their divorce, Dorothea got the house and she started offering boarding to the homeless and elderly in the area.
Dorothea employed a handyman who she asked to dig rather large holes in the basement and backyard of the home. People came and went from the boarding house. Occasionally social workers or Police would knock looking for a former tenant.
In April 1982, Police attended to the home after a social worker complained that one of her clients had gone missing, and she suspected Dorothea of being involved. Police attended her home and found a body buried in the backyard. Another seven bodies were found under the house and in the backyard of Dorothea's boarding house.
Dorothea was charged with the murder of nine boarders, she was serving two life sentences in prison. Dorothea died on March 27, 2011 in prison from natural causes.
14. Aileen Wuornos
Span of Killings: 1989 – 1990
Number of Victims: 7+
Date Apprehended: January 1st, 1991
Aileen Wuornos was born Aileen Carol Pittman in 1956. Her mother was only 15 years old, she never met her father who was a schizophrenic and in prison for the rape and attempted murder of a 7-year-old girl. When she was just four years old, Aileen was abandoned by her mother and left with her Grandparents who legally adopted her and her brother Keith.
Wuornos was beaten and sexually assaulted by her Grandfather. She became pregnant at age 14 after being raped by a friend of her Grandfather and the child was placed for adoption. Her Grandmother died shortly after and her Grandfather threw her out of the house. To support herself, Aileen became a sex worker.
Aileen's first run-in with the law was in 1974 when she was arrested for driving under the influence, disorderly conduct and firing a weapon from a moving vehicle. In 1976, Aileen hitchhiked to Florida where she met 69-year-old Lewis Gratz Fell. They were married but it only lasted nine weeks as Aileen hit him with his own cane and Lewis filed a restraining order against her. Their marriage was annulled.
Aileen was arrested in 1981 and again in 1986 for grand theft auto, armed robbery, resisting arrest and obstruction of justice. But around this time, Aileen met the love of her life, hotel maid Tyria Moore. The couple moved in together. Aileen supported the couple with sex work.
In 1989, Wuornos started killing men around Central Florida. Wuornos claimed that the men who picked her up raped her and she shot them in self-defence.
Wuornos went to trial where psychiatrists testified that Wuornos was mentally unstable, and had borderline personality disorder and antisocial personality disorder.
Aileen Wuornos was sentenced to death. She was executed via lethal injection in October 2002.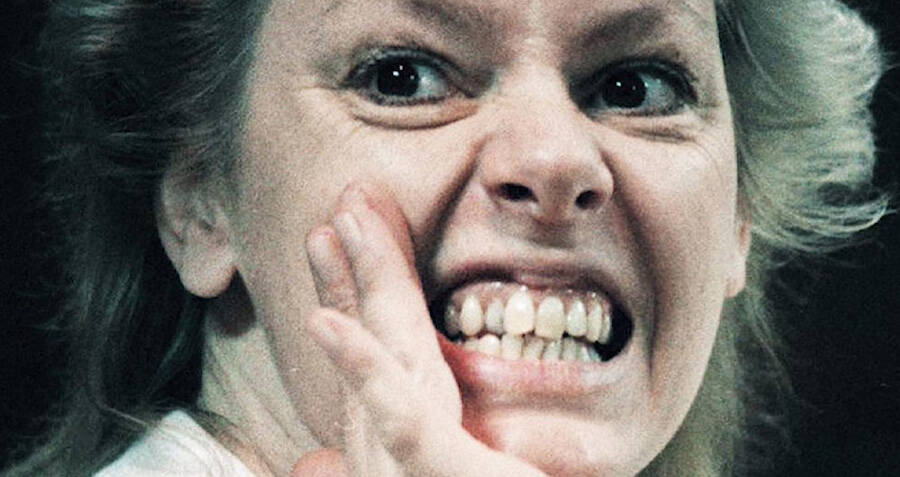 15. Jane Toppan
Span of Killings: 1887-1901
Number of Victims: 31+
Date Apprehended: 29th October 1901
Jane Toppan like most of our other female serial killers had a horrific childhood. Jane's mother died of tuberculosis when Jane was just a baby. Her father, Peter Kelley was an alcoholic and suffered from severe mental illness. He stitched his own eyeballs together and ended up in an institution. Jane and her older sister Delia ended up in an orphanage before Jane was fostered by Abner and Lowell Toppan.
Delia remained in the orphanage before turning to sex work and eventually died a destitute alcoholic.
Jane did well at school but when she reached adulthood, she was jilted by her fiancee. Then Jane tried twice to commit suicide and what followed was behaviour noted as 'Odd' by her family and friends.
In a period of mental stability, Jane worked hard towards becoming a nurse at Cambridge Hospital. Her peers noticed she was obsessed with autopsies, and Jane loved to use the patients as her own personal guinea pigs. Jane would alter their medication dosages to see what the effects would be. When the patients drifted between life and death, Jane got into bed with them and hold them close as they passed.
When two of Jane's patients died under suspicious circumstances under her care, she was soon dismissed. But Jane forged her nursing certificate and looked for work as a private nurse.
Jane moved around a lot – mainly because all her patients kept dying. She got a job via an old friend, who soon died under Jane's care. Soon the daughter in the same family died, and then another daughter.
A suspicious relative had one of the bodies autopsied where lethal doses of morphine were discovered.
Jane Toppan confessed to Police to 31 murders, but her final death toll is thought to be anywhere between 70 and 100. At her trial, Jane quoted:
"That is my ambition, to have killed more people – more helpless people – than any man or woman who has ever lived."
Jane Toppan was committed for life at the Taunton State Asylum. She died there at age 84.
16. Belle Gunness: The Original Black Widow
Span of Killings: 1880's – 1908
Number of Victims: 13 – 42
Date Apprehended: Not Apprehended
Belle was born Brynhild Paulsdatter Storset in Innbygda, Norway. There is an unconfirmed story that, as a teenager, she had fallen pregnant in Norway. Early in her pregnancy, she attended a local dance in Norway, and for some unknown reason, was attacked by a man who kicked her in the abdomen causing Belle to miscarry the child.
The man was apparently from a very rich family and mysteriously was never prosecuted by Norwegian investigators. Belle was never 'mentally' the same again. The man who attacked her suddenly died a short time later, reportedly from stomach cancer, but many think that this man was Belle's first kill.
After emigrating to America in 1881 at age 21, she 'Americanised' her name to 'Belle', married and opened a confectionery store with her new husband, Mads Sorenson, but the business was extremely unsuccessful and then burnt down just a year later. Insurance was collected on the destroyed business and a new home was purchased. It was around this time that Belle, or The Black Widow as she was later known, started her serial killing spree.
The marriage to Sorenson produced four children – Caroline, Axel, Myrtle and Lucy. Caroline and Axel died in infancy, reportedly of acute colitis, which was a common way for children to die at that time; but as the symptoms for colitis are very similar to poisoning (nausea, fever, vomiting and abdominal pain/cramping) many question this diagnosis. Both babies lives were insured and the insurance company paid out.
Belle's other children, Myrtle and Lucy were killed in a fire at their home. Belle also had a foster daughter, Jennie Olsen, who stayed with her until 1906. Belle was paid money from the government to look after Jennie. But she mysteriously disappeared. Belle told people she been sent to finishing school, but her body would later be found buried on Belle's property.
Mads Sorenson died on July 30th, 1900, coincidentally on the only day where two life insurance policies on him overlapped. The first doctor to see him diagnosed strychnine poisoning, however, his personal family doctor disclosed he had been treating Sorenson for an enlarged heart, and concluded that death had been caused by heart failure. Belle applied for the insurance money the day after the funeral. Despite calls from Sorenson's family to investigate further, no further action was taken.
Belle moved to La Porte, Indiana and bought a 42 acre farm. Shortly after, Belle met the local butcher, Peter Gunness, a single father of two girls. Belle married Gunness in April 1902. Just one week after the wedding ceremony, Peter's infant daughter from a previous marriage died of unknown causes whilst alone in the house with Belle. Just 7 months after they married, Peter himself met an untimely end when he was scalded with brine on the stove, then a sausage-grinding machine supposedly fell from a high shelf and hit him in the head, causing a fatal head injury. A year later, Peter's brother Gust came and took Peter's older daughter to live elsewhere. She is the only child to have survived living with Belle.
After Peter's death, a pregnant Belle began advertising in a paper called 'The Norwegian' as a means to meet eligible and rich men. Several men responded to her ads and all of them disappeared.
John Moe was one of the first gentleman to visit Belle. He disappeared after one week. Another was George Anderson. George had mentioned to relatives that he met someone and was planning on paying out her mortgage and marrying Belle. Smartly, he refused to give Belle any money until they were married. He was lucky that he escaped before Belle could kill him.
An exception to her rule for killing suitors was Ray Lamphere, probably because he had no money and subsequently, nothing for Belle to benefit from his death. However the farm required a lot of work, so Lamphere became her farm hand. Later he became Belle's friend and lover and helped her dispose of the bodies of her suitors, but when she fired him in 1908, he threatened her and she served him with a restraining order. A man called Joe Maxim took over from Ray.
In late 1907 or early 1908, Belle met and became engaged to Andrew Helgelein. When he failed to contact his brother for several weeks, Asle Helgelein sent word he would be coming to the Gunness farm to visit.
A huge fire broke out at the farmhouse on the night before Asle's arrival, allegedly killing Belle and her children. Joe Maxim, Belle's farmhand raised the alarm and escaped the fire. The body found that was reported to be Belle's however, was too small to be hers, and, in an attempt to not identify it, the head had been removed! Ray Lamphere was arrested for arson and murder.
Against the ruling of the sheriffs office, Asle went digging at the property site and in the pig pen, only to find the decomposing body of his brother and several other bodies also. All the bodies, including those of her three children were cut up and wrapped in oil cloth. It's estimated that over 30 bodies were found in the grounds around the farmhouse.
On his death bed, Lamphere her former farmhand and lover confessed that the headless body found in the basement of the house after the fire was not that of Belle Gunness, but of a housemaid she had employed days before. He admitted to taking her to a small nearby town, where she took a train to Chicago. He then returned to the farmhouse and set the fire, unaware of the dead bodies in the basement. He professed to always love her and admitted his involvement in disposing of bodies and helping her fake her own death, but not of doing any of the killing.
There are theories that Belle went to Los Angeles and changed her name to Esther Carlson, who had the same build, was the same age as Belle and had a striking resemblance to the murderess. Carlson said that she had no children, but a photograph of three children was found in one of Esther's trunks. Witnesses reported that the children looked a lot like Gunness' three foster children.
17. Amy Archer-Gilligan
Span of Killings: 1908 – 1916
Number of Victims: 5+
Date Apprehended: 8th May 1916
Amy Archer-Gilligan, also known as Sister Archer-Gilligan, was born in October of 1873 in Connecticut. She would go on to run a nursing home and be an active female serial killer, thought to have killed almost 50 people.
One of her victims was her second husband, Michael Gilligan, while others were nursing home residents who were killed via poisoning. Archer-Gilligan was motivated by money, pressuring her nursing home residents into bequeathing large sums of money to her, before killing them with poison.
She was eventually arrested and tried for just five counts of murder, but that was reduced to a single count.
She still died in custody but in an insane asylum instead of a prison.
18. Elizabeth Bathory
Span of Killings: 1585 – 1609
Number of Victims: 650
Date Apprehended: 1609
There are few female serial killers who command the reputation of Elizabeth Bathory. Born in August of 1560, she is the most ancient killer on the list, and admittedly her crimes have never been proven. However, she holds the Guinness World Record for the most prolific female murderer, having thought to have tortured and killed hundreds of women between 1585 and 1609.
The exact number is debated, but during her trial, it was recorded as being around 650. Bathory reportedly bathed in the blood of her victims, in an effort to retain her youthful appearance.
She was imprisoned in solitary confinement in a castle, and died not long after.
19. Amelia Sach
Span of Killings: 1900 – 1902
Number of Victims: 12+
Date Apprehended: 18th November 1902
Amelia Sach, born in 1873, was a prolific murderess who is thought to have been responsible for dozens of infant murders. Along with her partner in crime Annie Walters, Sach ran a 'lying-in' home in East Finchley, London. From 1900 onwards, advertisements claimed babies could be left at the home when they couldn't be cared for by their mothers, and in exchange for some money, they would be adopted out.
Instead, Sach and Walters would murder the babies. The two were sentenced to death and were hung in February of 1903, the first double hanging of women in modern times.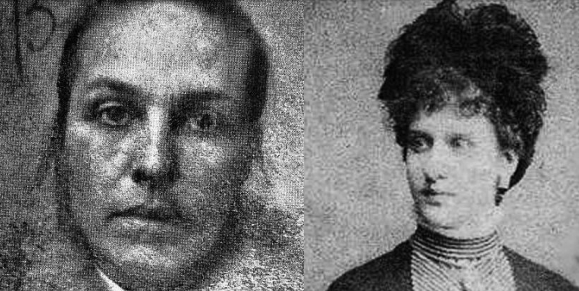 20. Marybeth Tinning
Span of Killings: 1972 – 1985
Number of Victims: 2 – 9
Date Apprehended: 4th February 1986
Marybeth Tinning, born in 1942, is an interesting case because even though she was sentenced to 20 years to life for killing one of her children, she's suspected of killing several more. Tinning gave birth eight times in her life, and also adopted one child. All nine of her children died, from a wide range of medical issues including heart attacks, SIDS, brain diseases, convulsions and more.
Initially, it was thought there was a genetic issue, as her adopted son Michael was not affected. However, he too died before his third birthday.
Finally, when Tinning gave birth to her ninth child, a daughter whom she smothered, she was arrested and convicted.
Marybeth Tinning was released from prison in 2018 after serving 31 years. Marybeth's husband Joseph was present on her release and has supported his wife from the beginning.
Who among these female serial killers is the creepiest?