When it comes to discussing female orgasms and sexual relations, the one type of orgasm that always produces a hotly debated conversation is the G-spot.
This elusive, uniquely pleasurable area is controversial because it remains mysterious, hiding in an area that is seemingly hard to get to. Not only this, but it requires quite a bit of arousal just to even feel it, let alone stimulate it. For some men and women, finding and enjoying an orgasm that comes from this is a fun endeavour that is sure to be rewarding.
With this said, let's take a look at what the G-spot is exactly, what G-spot vibrators are, and why these nifty sex toys can provide mind-blowing fun.
More Reading:
What Is The G-spot & Where Is It Located?
Named after a German gynaecologist, Ernst Gräfenberg, the G-spot is less of a specific spot and more of a patch or area located on the top of vagina. It is no larger than the size of a pea when a woman is not aroused, but when she is, it can increase in size to that of a small coin. It is rougher to touch, feels thicker, is ridged, and it plumps right up when it is rubbed.
The G-spot can be found about 2-3 inches (5-7 cm) up and inside the vagina, on the front of the vaginal wall (closest to the stomach). To actually hit it, you need to place a vibrator, sex toy, or finger into the vagina up about 2-3 inches and then slowly twist it, sliding it across the top of the vaginal wall until you hit a "rougher" area.
What Is The Female G-Spot's Function?
While the research is still out on an official answer, there are some theories that it may function as part of the urethral sponge, which is the fleshy tissue that surrounds the female urethra. The idea with this theory is that when the G-spot becomes swollen with blood during arousal, it prevents her from accidentally peeing during sex.
A more recent theory is that the G-spot is actually part of the clitourethrovaginal complex (CUV). Rather than the clitoris just being a little nub or bean that we see on the outside, it is in fact a large structure that has internal branches (the G-spot) that extend down the walls of the vagina.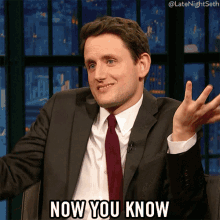 Is There a Male G-Spot?
Yes, there is! The male G-spot is the prostate gland. It is located between the penis and the bladder and is about the size of a walnut. Its job is to secrete fluid that protects and nourishes the sperm and is expelled with the sperm as semen during ejaculation.
What Are G-spot Vibrators & Why Are They So Amazing!?
With the G-spot being in such an awkward spot for both females and males, they tend to be a bit hard to find during the heat of the moment (even if you know where they are). So, of course, G-spot vibrators are naturally the answer to this issue.
This type of vibrator is a sex toy that comes with both female and male versions, so that both genders can experience the mind-blowing orgasm and health benefits that come from the G-spot. Their increasing popularity means you can find one in just about any online adult toy store, with Randy Fox providing an excellent selection for those shopping in Australia.
Female G-Spot Vibrators
The female G-spot vibrator is usually shaped like a penis and designed with clitoral stimulation, penetration, and G-spot stimulation all in mind. This is why they can look a little funky if you get one that offers all three options for arousal.
What makes them so amazing to use?
The curved design of the vibrator allows easy solo-play or couple-play without needing an awkward body position to achieve a G-spot orgasm.
It can come with a secondary branch that can be used to stimulate the clitoris while simultaneously penetrating the vagina and hitting the G-spot.
The head on G-spot vibrators are typically larger than the glans on the head of a penis, thus allowing the vibrator to cover more surface area when inside.
Examples of Popular Female G-Spot Vibrators
The G Pleaser Mini is extremely discreet in its compact design and sleek black colouring. It is 5-inches long, made from silicone, and comes with an angled head. It has a silent motor with strong stimulation, requires only 1 X AAA battery, and is 100% waterproof for bathtub play. It's compact design makes it the perfect travel companion.
The Gigi 2 is an enhanced version of Lelo's ever popular G-spot vibrator. It comes with a flattened yet sculpted tip for exploration purposes, soft silicone material, and is fully waterproof. It can last up to 4-hours, takes only 2-hours to charge, and can last up to 90-days in standby mode. It can be enjoyed in the shower or bathtub, is whisper quiet, and comes with a 1-year warranty. With 8 vibration patterns, you won't want to stop exploring with it.
All G-spot vibrators are designed to be pleasant to the touch and soft on the body.
They are generally made out of silicone, rubber, and hard-plastic (for the handling bits). Now while for many men and women, the G-spot provides sensational orgasms and pleasurable experiences, it's best to always start slow and do your research.
This will allow you to choose what might be the best option for you.