List of Wholesale Vibrator Suppliers
China Based but Mails to Australia
Affordable Prices
Aliexpress is a Chinese based wholesale company that collates all the smaller wholesalers in China in one place but they do post to Australia so we have included them here.  AliExpress is simply huge and has millions of different product lines in all areas.  They do ship to Australia and have a wide range of vibrators and sex toys available. When searching their website, ensure you tick the box 'Four stars and up' to ensure you get the most reputable supplier.
Some of the best AliExpress Vibrator sellers (the ones we would personally buy from) include:

SaleHoo
SaleHoo has the very best selection of products for Drop Shippers – their list is HUGE.  You can choose to pay a yearly $67 membership fee or pay $127 lifetime access. If you are not completely satisfied  SaleHoo has a 60-day guarantee , all you need to do is to email your receipt and you will get a full refund.

The membership gets you access to their drop shipping supplier directory, members forum and all the research that will help you become a successful drop shipper. 
SaleHoo have more quality products for drop shipping than most of the others. 

Has over 2,500,00 products and brands.

SaleHoo has been around since 2005 – so they are one of the longest running drop-shipping companies.

All of the SaleHoo Sellers are real and authorised distributor of the products you are buying.

If you can't find products you are looking for, SaleHoo will refund your money. 
China Based but Mails to Australia
Affordable Prices
DH Gate is much like AliExpress – in fact they are their biggest competitor.  Like AliExpress, they collate many of the China-based sex toy suppliers – all in one place, and of course, they post to Australia.  When searching for suppliers – click the 'Superior Suppliers' box to ensure you get the best quality.
Some of the highest rated DH Gate vibrator suppliers include:

Based in Queensland, Australia
Sell wholesale direct to the public
Forbidden Toys offer wholesale pricing directly to the public.  They ship all of their products in plain packaging with no reference to the product inside.  They carry loads of different adult products, not just vibrators, and carry some of the most popular adult brands such as Swiss Navy, Penthouse, Durex, Doc Johnson, Four Seasons and Fleshlight.
Please tell them we sent you!
Located in California, United States
Sell wholesale direct to the public
Ship worldwide
Sex Toy Distributing were created in 2005 and offer over 5000 products at low prices and ship worldwide.  They have no minimum orders and have a no fee drop ship option for qualified customers.
Based in Australia
Sell wholesale direct to the public
Offer an alternative to the Hitachi Magic Wand
OzWand Wholesale sell the Oz Wand (only that) – which is an Australian made wand alternative to the Hitachi Magic Wand.  They offer very competitive wholesale pricing and free shipping on all wholesale orders to Australia and New Zealand.
Based in Australia (Gumeracha, South Australia)
Two Ducks Distribution carry a select range of adult product brands including Doxy, Bijoux, Sliquid, Big Richard and Screaming O.  To purchase wholesale products from Two Ducks Distribution you will need to create a wholesale account.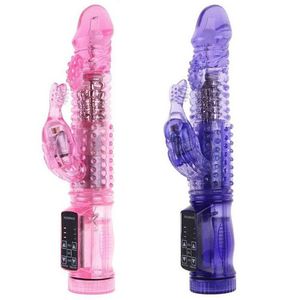 Overseas Adult Product Wholesale and Manufacturer Suppliers:
There are all wholesale suppliers of Adult Products.  All are reputable and have a good track record with sending correct orders on time, and with a good feedback rating from customers.
For more information on marketing your new business – grab a copy of our ebook, 'How to Find, Source and Sell Products Online'.  We go through how to Market your business and find a niche market!
This list will be added to continuously as we find more suppliers.  If you know of a wholesale supplier and are more than happy for us to include the link, please drop us a line!
Good luck!
for more detailed information on starting a small business!
If you want to start selling online, need help on marketing strategies, website development, content creation, video production and much more! We could help you to start your business online!