Forget making babies and birthing…get a load of these pastimes for your bits!
When boredom strikes, nothing beats getting busy with your bits. Here are some of the weird things to do with your genitals.
Pretty Them Genitals Up!
Vajazzling is sooo passé I hear you say? Ha! I'm sooo not talking about that, nope, now it's the fella's turn to get out the glitter glue. Welcome to the world of Peejazzling! Yes boys, you don't miss out on the glitter and sequins this time! Go all-out balls-out mardi gras style and wear those stick-on jewels with pride!
Cock Pong Anyone?
No I don't mean pong, as in stench, I'm talking about erm, a stretchy version of ye old ping pong. Table tennis never looked so interesting (or difficult I reckon) than when you're trying to return serve with your old fella. Batter those genitals up!!! I'm not sure we'll find a picture to this one justice!
Tockley Trebuchet
Bombs away indeed! There's gotta be an Olympic sport in the making here people. Sending various items flying across the room from your launchpad of a massive boner deserves some kind of sporting recognition. Not everyone could fling a bagel from their Johnson over their shoulder across the room!
Bleach The Sh*t Out Of That
Literally and here I was thinking that anal bleaching was all about hair lightening, and when I said as such to my knows-about-beauty-treatments-friend 'Why wouldn't you just wax the hair off? There's not that much there? Seems silly to just bleach it' her half eye-roll said it all" 'It's the skin around the anus that is getting bleached, from you know, poo stains. It's not for the hair really, it's gone too'. Oh. Dear. Lawd…How did I not know that? How could I have missed that the removal of the raccoon-rings on your bum was a thing?
P.S. I have just been informed re: vaginal bleaching for 'too dark labia'. WTF? Seriously, don't even get me started on those genitals.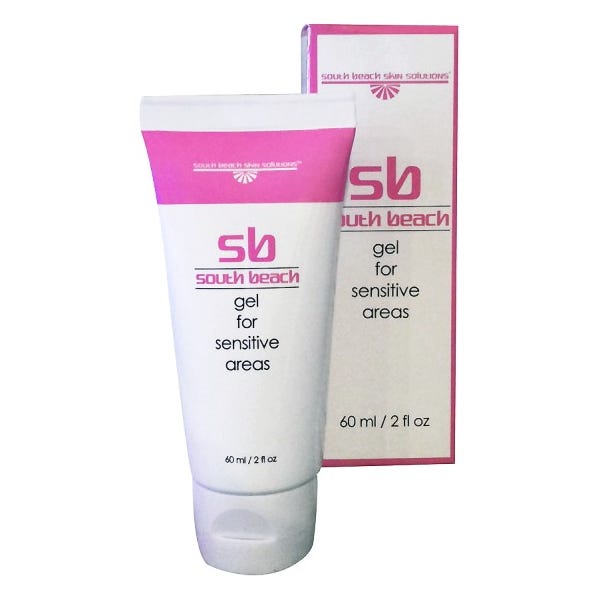 South Beach Gel is the best at-home genitals bleaching available.
Dye Dye Dye!
Not far from the bleaching is the colourific side of prettying the place up. The curtains certainly don't have to match the carpet these days, from pink to orange to zebra stripes, it's all about the rainbow fuzz of fun!
Junk Charades
The rules are simple: no speaking, no pointing to other people's genitals and no props. A bowl full of cards with the nastiest terms, phrases, songs or movies printed on them and boom, you've got yourself a recipe for a hilarious adult game! Stuck for ideas of what to put on the cards? How about Snatch, pearl necklace, eye fu#king, lube, Debbie Does Dallas, Blow, Swingers, anal beads, penis pump, camel toe, fire crotch, reverse cowgirl, nipple tassels, or back door"¦just a few ideas to get you started!
Nipple Tinting
Changing or 'enhancing' the colour of your rosebuds is an actual thing apparently. Using blush or eyeshadow to create an 'alluring' flush or a space-age rock star look (think electric blue and silver glitter) is all very creative, but I am concerned that most of the colour will probably end up on my bra and if I was going to show anyone else, like my husband, it's probably just going to end up all over his face or the sheets. But hey, why not?
Who knew there was so much you can do with your reproductive parts?