Where to Buy the Most Beautiful Handmade Soaps in Australia
I used to think that soap was soap.  It was something I bought from the supermarket and washed my armpits with.  Until I tried really good, luxury, handmade soap.  Now I can't go back.  Now I spend way too much money on smelling amazing because it makes a shower a sensory experience.  Plus handmade soap is so much gentler on my skin, which gets dry really easily.  I think the supermarket soap wasn't helping there.
Now I'm pretty picky when it comes to where I buy my luxury soaps. I care about the ingredients, are they the best of the best?  Are the ingredients cruelty free? Are they made with genuine essential oils or high quality body safe fragrance oils?
This is my personal checklist (and all the places listed below adhere to this list)
Must be handmade.  Not mass-produced
Must be cruelty free
Must use the very best natural products available
Must be cold processed
Ethically sourced ingredients
Paraben Free
SLS Free
Location: Gympie, Queensland
These guys are the ultimate in luxurious, beautiful, perfect artisan soaps. Melek has been making their amazing range of luxury soaps, Hand & Body Wash, essential oil room mists, bath bombs and skincare products and selling at the Original Eumundi Markets for many years.
They specialise in what they have termed their 'Destination Selection'.  This is a range of soaps that represent some of the favourite areas within the Mary Valley and across the Sunshine Coast and Hinterland.  Showcasing places such as Noosa, Eumundi, Montville and The Mary Valley to name a few.
Melek started experimenting with new formulations when her daughter who suffered from eczema couldn't find a soap that didn't irritate her skin.  Following extensive research, trial and error she finally created their products incorporating coconut milk and goats milk.  The family have the most delightful little Soaperie in a historic building in Duke Street, Gympie and are the absolute nicest people I know!
This is what I use, this is what I buy, this is what I love.  If you get them on a good day, Mr Oska & Willow aka Tallman may have made his infamous scones!  My personal favourite soap is the Lavender & Eucalyptus Goats Milk Disc. Tell Melek I sent you!
Perth Soapworks
Location: Perth, Western Australia
Fellow Fremantle girl Narda is the talent behind the Perth Soapworks who has been making her own soap products since the 1980's.  Not only does she made great luxury handmade soap, she also makes shampoo bars and zero waste cleaning products.  Nardo also offers workshops on making your own natural body products and cold process soap making workshops.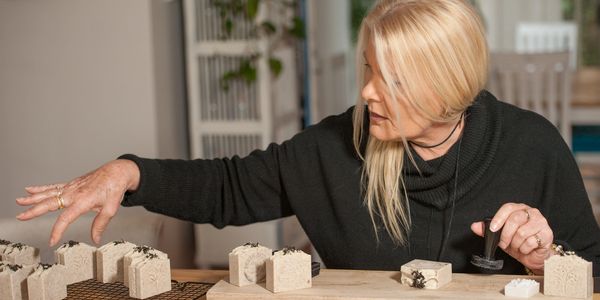 Artisan Soap Works
Location: Albany, Western Australia
Artisan Soap Works in Albany Western Australia made a delicious range of luxury soaps, skincare products, oils and butters that feather the Great Southern Reasion of Western Australia.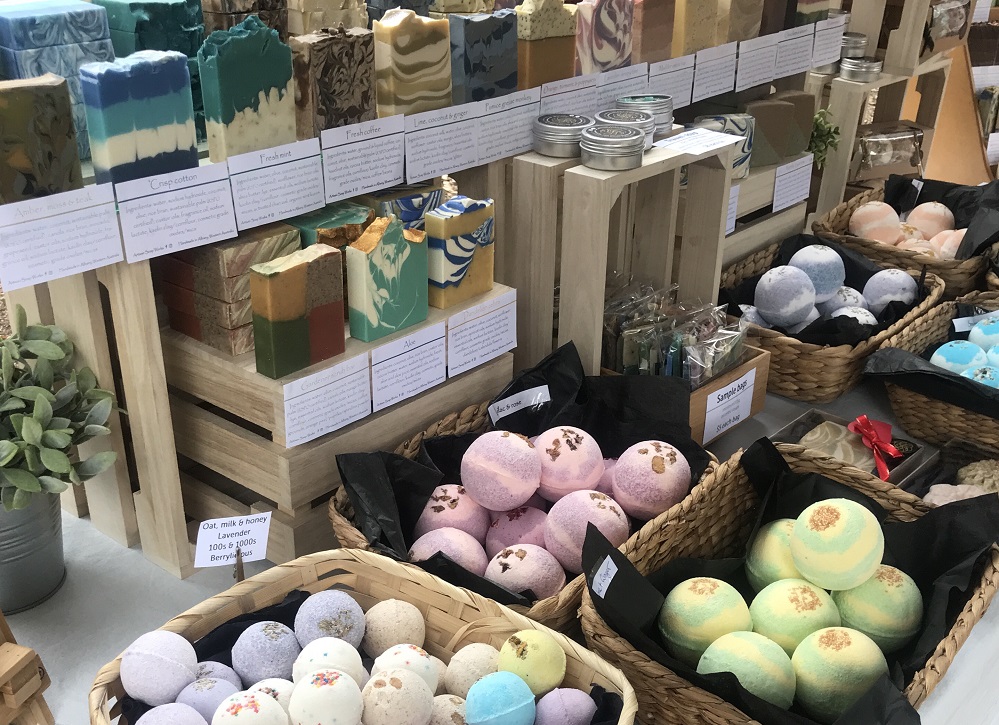 We add more luxury handmade soap makers as we find them.
Please check back regularly for updates!