Not all of us have straight and manageable hair.
Curly hair is beautiful, but can be a nightmare to make it look good, rather than just 'messy'.
And so we decided to put in a list some hairstyles that you can do to tame your frizzy or curly hair. If you want to straighten your hair using a hair straightener, that would be fine but you run the risk of damaging your hair. Here are easy hairstyles that you can do for your curly hair even without the help of your hair straightener. So, try some of these hairstyles now and see what suits you best!
Hint: Never use rubber bands on your hair – they will pull your hair out!  Instead, go for silk scrunchies – they are gentle!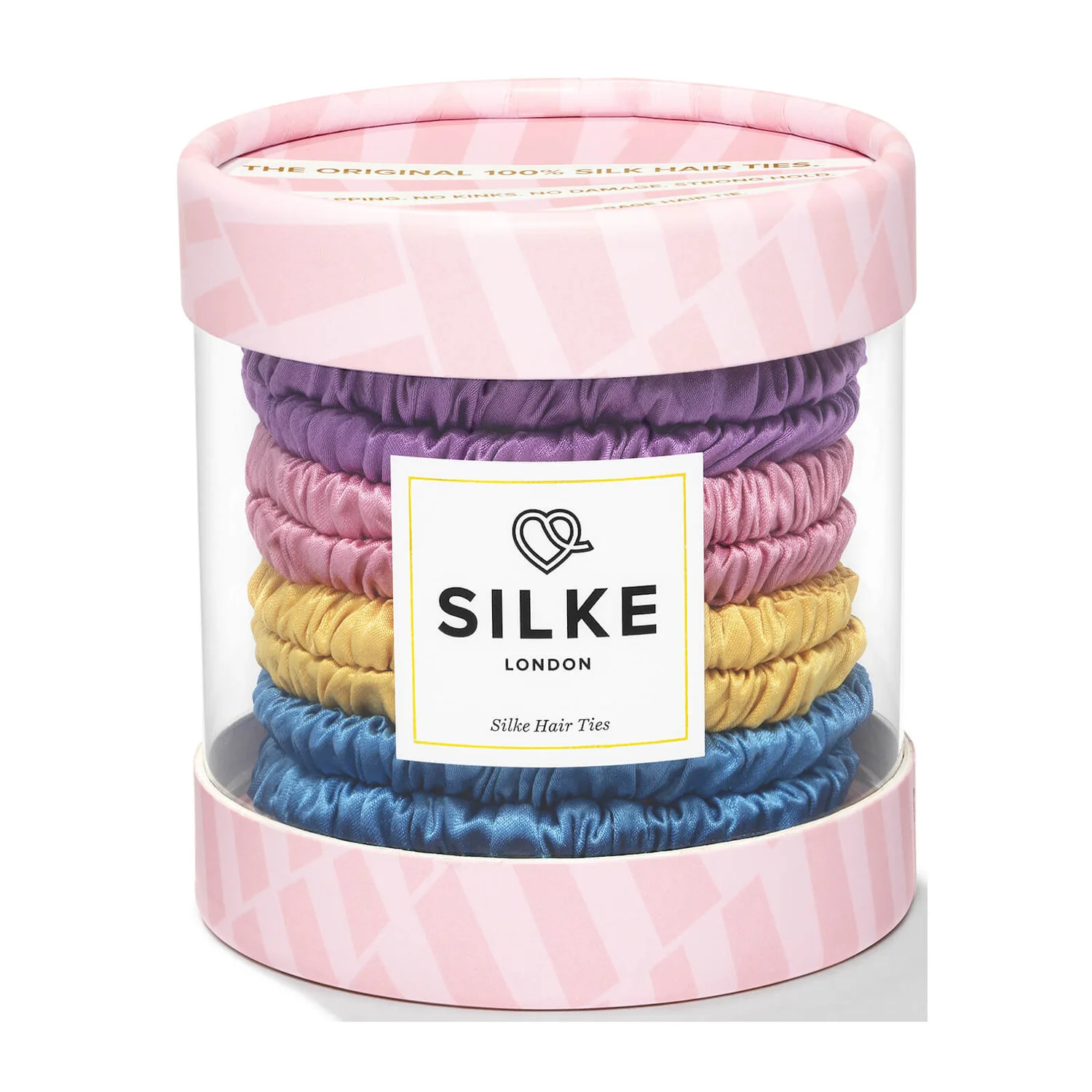 1.  With a little help from a hairband, you can part and twist your hair three ways and achieve this sophisticated hairstyle!
2. You may think it's hard to tame curly locks..
If you need to make a quick grocery run, you can just grab a cute hanky or even a scarf and turn it into a fashionable hair tie. High or low ponytail and you're good to go!
3. Half buns are in these days!
Half messy buns especially. So if you have curly hair, show off that amazing mane at the same time keep it tidy with a half bun.
4. Another hairstyle to tame frizzy or curly hair is…….. good ol' braids!
Braids usually look better if your hair has volume, so your curly hair would go perfectly with a braid. Look up videos online for tutorials on how to braid your hair. Add a little sass by getting creative with the hair tie at the bottom!
5. If you don't know this yet, hairbands work like magic!
You don't even need the help of a hairstylist to achieve a red carpet hairdo. Curly locks add texture to this modern version of the chignon.
6. Want to look cute and chic? Tame your frizzy or curly hair with front row braids!
This would look so good on selfies!
7. Make hairpins your bff to tame your frizzy or curly hair!
Take parts of your hair and pin it at the back for a relaxed low bun.
8. Braids are perfect to tame curly or frizzy hair.
Look up all the styles and learn to do it yourself!
This one is combing a half pony tail braid and a full low ponytail braid. There are no rules in braiding your hair!
9. Put those hairpins to good use and level it up with a triple twisted bun!
10. Dutch braids look hard to do but all it takes is practice.
This simple updo with a half front row Dutch braid is perfect for a hot, summer day.
11. Arm yourself with your trusted hairpins and work it! Simply take your hair in parts, twist it and pin it!
You can actually make a tiktok video out of this hair
12. There's a reason why the scrunchie is THE scrunchie.
There's so much you can do with it! Let's start off with this simple scrunchie trick. Instead of tying your hair from the back, do it the opposite way and pull your head back after, viola! Ready for a woke up like this selfie!
13. If you're getting ready for an interview or a formal event and you have to tame your curly and frizzy hair, this is your go-to.
A simple top knot won't let your curly and frizzy hair get in the way.
14. Choose the braid of your liking and start braiding your hair from top to bottom, carefully pin them right at the nape of your neck for that effortless curly braided updo.
15. This might just be the hairstyle to tame your curly and frizzy locks and make you look younger at the same time!
Part your hair in the middle and start Dutch braiding both sides!
16. Feeling a bit fancy?
Grab a hairspray and fancy it up with a boho-chic faux braid.
17. Know anyone famous who sports this look?
Ariana Grande! Now, you can too!
18. You can never go wrong with a ponytail!
Go for fuller and longer!
19. Also, you can be playful with your ponytails!
Here's how you do a braid-wrapped bubble ponytail to tame your curly and frizzy hair.
20. Want to look like a medieval lady? Tame your curly and frizzy locks with this hairstyle.
Part your hair in the middle and start braiding the top for a messy braided crown.
21. There are absolutely wonderful things you can do with a scarf!
Use a scarf on your hair for added twist to your plait!
22. Ever wanted to feel like a French lady in the 60's?
You can pull it off with a simple chignon! Expose your neck a bit for the effortlessly sexy look!
Which of these hairstyles for curly hair is your favourite?