Visiting an Adult Store for the First Time
The very thought of it, to those uninitiated, brings to mind greasy looking middle-aged men in trenchcoats and glasses, leering at you through wreaths of smoke in a dimly lit darkened room with a flickering fluorescent tube.
But put that prejudice aside because the adult shop of the 21st century is nothing of the sort.
It's a funhouse of delight and fantasy, if you're prepared to keep an open mind.
Don't get me wrong, not everything you see will be exactly to your tastes and some of the "apparatus" can be somewhat confusing for those of us a little naïve to the ways of the world.
But there is safety in numbers and sometimes it helps to bring along a more worldly friend who can explain what some of the more unusual items may be used for.
For the sake of this article, I can be that friend, and we can start with some of the basics and work from there.
COSTUMES/LINGERIE
Role playing in the bedroom can be a fun way to spice up your love life and your local adult store will often stock a range of different costumes for men and women on all themes. The more extreme costumes can head into dominator/dominatrix territory and can be confronting when you first see them on a mannequin and while that may not be for you it's entirely someone else's cup of tea (kind of like that weird Japanese fetish where men pay women to kick them really hard in the 'nads"¦ they get off on it apparently go figure!).
If you're starting out, though, a naughty nurse or just a nice lace teddy (one piece lingerie bodysuit) are good choices. They also stock a wide range of garter belts, suspenders, stockings and even exotic platform shoes and boots.
If you are more adventurous and head into the latex and leather, baby oil is your friend. Skin tight latex will slide on much easier if you have a little baby oil on your skin first and men may want to shave before wearing anything latex (trust me on that one!).
TOYS
Toys aren't just for children. And these toys can be for multiple players or used solo. They can be broken down into two main categories powered or unpowered.
Powered toys can be all sorts of things from vibrators to clitoral stimulators to vibrating butt plugs to pulsating penis stimulators. To break down this category further, I'll explain each one.
The largest category in this group is of course the vibrator. You can get vibrators in all shapes, sizes and colours that will stimulate a range of different erogenous zones. They can be shaped like a lifelike erect penis, or they can be more subtle in design and many on the market come with appendages to stimulate multiple areas simultaneously. Used alone, or with a friend, they can be lots of fun.
Clitoral Stimulators
Clitoral Stimulators are specifically designed to excite the female sex organ and come in two basic types, one worn by the woman, such as the strap on butterfly which applies a vibrating sensation directly to the clitoris, and the vibrating penis ring. Worn by the man on his erect penis, the ring applies the vibrating sensation to both the man and woman during intercourse and can heighten climax for both. Many vibrators have a clitoral stimulator built in which can appear as a shorter appendage on the vibrator.
> View examples of Clitoral Stimulators
These are fairly self-explanatory in use and come in a range of sizes starting from novice to professional, if you get my meaning. Again, trust me and start at the novice"¦ The why of it comes down to increased pleasure during vaginal intercourse for the woman and stimulation of the "P-Spot" (prostate) in men.
These are a sleeve type apparatus that slides over the erect male organ and simulates intercourse or oral sex. They are a lot of fun either alone or with a friend but more on that later.
> View Examples of Penis Stimulators
Non Powered Toys
These come in similar shapes and sizes to their powered cousins, they just don't require batteries or charging.
Non Powered Vibrators
Non-powered vibrators are known as dildos and come in a wide variety of shapes, sizes, colours and textures, from "natural" silicone, soft "jelly" plastic to "glass" and "steel". The hard varieties (glass and steel) are definitely for more experienced players and heightened sensation comes from placing these items in the refrigerator for some time immediately before use and maybe best not to leave them in the fridge where the kids could find them"¦ Also, NEVER place these items in the freezer before use. Ever got your tongue stuck to a frozen steel pole? That's why.
Other non-powered toys include butt plugs for the same reasons as the vibrating kind and anal beads. Generally anal beads look like a string with a ring at one end and several plastic balls along the length of it. Sometimes the string is a flexible thin piece of plastic. These beads are gently inserted, one by one, into the rectum until only the ring pull remains on the outside. Used in conjunction with oral sex on both genders, when gently but rapidly removed at the moment of climax they can heighten the orgasmic experience.
There are also non-powered penis stimulators, with a similar construction to their powered counterparts, which are often known as masturbation aids and require manual manipulation to achieve release.
Apparatus
With the popularity of Fifty Shades of Grey, the world of BDSM (typically includes the components of bondage and discipline, domination and submission, or sadism or masochism) was dragged groaning into the spotlight.
Once believed to be the sole dominion of perverts and weirdos, little housewives realised they had fantasies of being bound helpless at the whim of a sexy tormentor, or harboured naughty thoughts of spanking their husbands with riding crops while wearing six inch stiletto boots.
The important thing to remember, if you want to kink it up a little, is that there is complete trust between both parties and that you both understand each other's limits.
The adult store is where you will find a lot of your supplies including straps, handcuffs, whips, blind-folds, ball gags, gimp masks, chains and collars. There are even sex swings, chairs and platforms designed to make achieving unusual positions more comfortable for both parties.
Most of the apparatus in this world is for the more advanced players, but for beginners, start with a pair of fluffy handcuffs, a blindfold, some massage oil and a feather tickler then move on to vibrators and penis stimulators once you've established that trust.
> View Examples of Popular Apparatus
Pornography
The adult store will also stock a fairly impressive range of pornography in all sorts of formats. In addition to a wide selection of magazines for most sexual preferences, you can also find DVDs to run to all tastes.
Pornography can help to illustrate the use of toys, apparatus, costumes and new techniques and can help to get you into the mood for some naughty time.
ACCESSORIES
In addition to stocking all the essentials for a good time, on your own or with a friend, they also have a wide range of accessories, such as massage oils and lubricants, toy cleaners, novelty items and contraceptives.
Massage oils and lubricants come in a wide variety of scents and some are even edible. You can also get oils that are designed to stimulate and will tingle slightly when used in sensitive areas.
It's important that if you get a toy, you use a quality cleaner after every use. This will protect your health and help improve the longevity of the toy.
Novelty items can include naughty greeting cards, anything for a hen's night, inflatable people/animals, playing cards with nudes and all sorts of amusing products.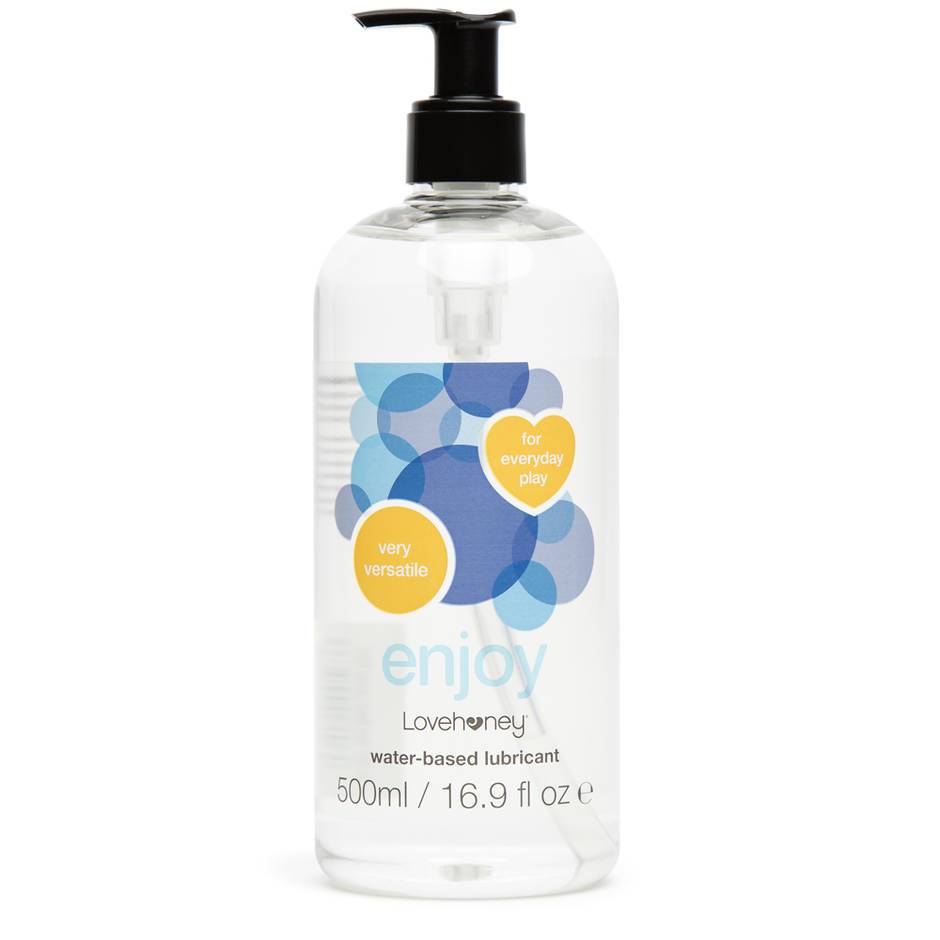 TIME TO EXPLORE
Now you know what to expect, it's now easier than ever to spicy up your sexy time and maybe make it last longer than the usual two and half minutes.
Want to know more, read these articles:
So, why not channel your inner Christian Grey or Anastasia Steele and go Fifty Shades of Kinky with the help of your local adult store.