With more people getting busy these days, exercising has become a lesser option for some when it comes to weight loss and more have resorted to weight loss shake options.
Weight loss or meal replacement shakes have gained popularity nowadays as more and more people said it worked for them. Although it's not magic, with commitment and determination to really lose weight, it will do wonders.

Invitation

Hey you! You're invited by Jody to join the Stay at Home Mum survey panel with her! Earn

an income

, give your opinion, and have a voice from home!
But first things first, what are weight loss shakes or meal replacement shakes? It's a program which is usually to replace two meals a day and then enjoy a low-calorie, balanced meal for the third.
So if you're planning on embarking on this kind of weight loss method, we've got you covered. We enlisted here some of the best weight loss shake options you can include in your diet. Some of our Askers even attested to these when we asked about this at our Ask SAHM page.
This range of weight loss shake comes in four flavours — vanilla, strawberry, chocolate and coffee. These are packed in individual sachets which makes it handy to keep in your bag or work drawer. Unlike others that come in a whole box, you can pick whichever flavour you choose and not get stuck in one flavour.
The Details:
Cost: Under $2 each
Taste: Pretty good for a low cost shake
4 Flavours
Only available for purchase via Aldi Supermarkets
Read reviews of the Aldi Slim & Trim Weight Loss Shakes here.

OptiSlim has different diet shake ranges according to your weight loss goals.
OptiSlim VLCD Classic

It comes in chocolate, strawberry, espresso, vanilla and banana. It is sold in boxes of 21 individual sachets.

Advanced VLCD Platinum

It also comes in chocolate, strawberry, espresso, vanilla and banana but it offers "increased fat burning, reduced hunger, and higher energy levels for faster results."

OptiSlim LCD Life

This range is for those aiming for a less intense weight management program. It comes in 10 flavours (banana, chocolate, vanilla, coffee, strawberry, caramel, honeycomb, lemon cheesecake, choc mint, and French vanilla) It is sold in boxes of 7 sachets of the same flavour, or as a variety pack with the first five flavours.
The Details:
Cost Per Shake: $2.00
Not Gluten Free
Not Dairy Free
Taste: A bit gritty, but not too bad.
Available at Chemists
Online Stockists:
3. Fat Blaster Weight Loss Shake
Fat Blaster has two types of weight loss shakes.
Regular diet shake range which comes in vanilla ice cream, double chocolate mocha, chocolate smoothie, and raspberry ripple. It also has a version with 30% less sugar and has green tea extract.
Super Shake range which comes in two flavours — vanilla bean and rich milk chocolate. It contains four 'super foods' such as green tea extract, chia seeds, maca powder, and green coffee bean. It is sold in 430g tubs, containing 13 servings.
The Details:
Gluten Free
Nut Free
Cost is $17.95 for 430 grams
3 flavours
Taste: Not too bad, tolerable.
Available at most Supermarkets near the health foods.
Where you can buy Fat Blaster Weight Loss Shakes Online: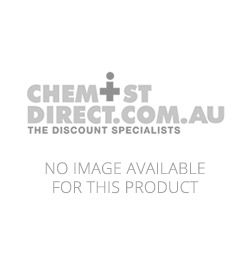 It comes in chocolate, caramel, vanilla, coffee, banana, strawberry, and chai flavours, among others. You can purchase it as single-flavour box of 12 or 18 sachets, or as a 10-pack assortment (2 each of chocolate, coffee, strawberry, vanilla and chai).
The Details:
Cost Per Shake: About $4
Vegetarian
Gluten Free
7 Flavours
Taste: Probably the best tasting of the shakes, especially the coffee flavour.
Where you can purchase Optifast Weight Loss Shakes Online:
Read the reviews for Optifast Weight Loss Shakes here.
The Healthy Mummy Shake range is 96% sugar free, 100% fructose free and 100% artificial sweetener free. Their smoothies contain apple pectin, rice bran fibre, cellulose, psyllium husks, inulin, flaxseed meal, and pumpkin seed meal. It's dairy and gluten-free and breastfeeding friendly.
The Details:
Price Per Shake:  About $3
Gluten Free
Dairy Free
Fructose Free
96% Sugar Free
11 flavours
Where you can purchase The Healthy Mummy Shakes Online:
The Lady Shake is a relatively new weight loss shake to the market.  Designed specifically for women's needs, the shake is designed to be taken as a meal replacement for breakfast and is high in protein, fibre, vitamins and minerals, and is low in sugar.  This shake has 88% less sugar than other meal replacement shakes on the market (and if you add that up – that is 88 teaspoons less sugar per week). As it is low in sugar, these shakes are suitable for diabetics.
Unlike many of the other weight loss shakes, The Lady Shake isn't recommended to replace all three meals per day.
Where you can purchase The Lady Shake Online:

The Celebrity Slim Program is a nutritionally balanced meal replacement program consisting of various flavoured shakes used as a low calorie way to help you lose weight and hopefully keep it off for good.  The program is designed into three separate phases:
Rapid – to kick-start your weight loss
Trim: to reach your weight loss goal
Maintenance: to maintain your weight loss
Flavours include chocolate, vanilla, banana, strawberry and choc-caramel.
Celebrity Slim has dairy free and gluten free options and also a range of low carb shakes.
Where can Celebrity Slim be purchased online?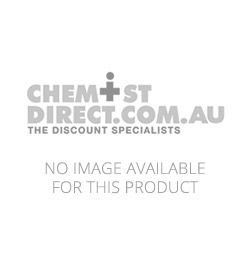 8. Isowhey Complete
The Isowhey Weight Management range has been scientifically formulated by qualified healthcare practitioners to give you pure whey protein and other premium ingredients in the right balance to nourish your body, manage your weight and feel your best.  Isowhey is Australian owned and is sold in more than 2000 pharmacies and health food stores across the country. Isowhey also has a range of weight loss bars (in berry and chocolate) if shakes aren't your thang!
Flavours of Isowhey include:
Ivory Coast Chocolate
Salted Caramel
Mango Coconut
Banana Smoothie
Madagascan Vanilla
Strawberry Smoothie
Classic Coffee
Where can you buy Isowhey online?
Invitation
Hey you! You're invited by Jody to join the Stay at Home Mum survey panel with her! Earn
an income
, give your opinion, and have a voice from home!
9. Rapid Loss Shakes
Rapid Loss Weight Loss Shakes are perhaps the most affordable of the weight loss shakes available on the market.  The program is based on the concept of most weight loss shakes, that replacing a meal reduces the overall intake of calories, therefore weight reduction is achieved.  They have just released a 30% less sugar range and all of the shakes are gluten free.
Flavours of Rapid Loss include:
Latte
Choc
Vanilla
Strawberry
Banana
Salted Caramel
Choc Mint
Where Rapid Loss Shakes can be purchased online:
Which weight loss shake would you like to try? Or have you tried any of these?