With more people getting busy these days, exercising has become a lesser option for some when it comes to weight loss and more have resorted to weight loss shake options.
Weight loss or meal replacement shakes have gained popularity nowadays as more and more people said it worked for them. Although it's not magic, with commitment and determination to really lose weight, it will do wonders. Plus shakes can be both healthy, quick and full of essential vitamins and minerals, added fibre and calcium that your diet may not always include!

And if you are looking for a fast low calorie breakfast – you can't go past weight loss shakes!
Why Try Weight Loss Shakes?
Women are busier than ever before – and I know when I'm extra busy that I tend to skip meals or eat chocolate biscuits… So I started having weight loss shakes for breakfast about three months ago and it has been fantastic.  It's easy, I'm full and, well it's easy!  So for me personally I have them for convenience and if I lose a kilo or so every month – that's awesome too.
Fitting the shakes to suit your lifestyle is the best long-term plan!
First Things First
But first things first, what exactly are weight loss shakes or meal replacement shakes? It's a program which is usually to replace one to two meals a day and then enjoy a low-calorie, balanced meal for the third.  This significantly cuts down the number of calories you are consuming, and therefore, you lose weight.
So if you're planning on embarking on this kind of weight-loss method, we've got you covered. We enlisted here some of the best weight loss shake options you can include in your diet. Some of our Askers even attested to these when we asked about this at our Ask SAHM page.
What to Look for in a Weight Loss Shake
Weight loss shakes are all slightly different and will suit different people – the trick is to find the one right for you.
Taste is Important!
Yep, that's why we have this reason first!  One of the most important factors is taste because let's face it – if the shake tastes terrible, you are certainly not going to drink it on a regular basis.  We always recommend (if you can) seeing if you can try a sample of each to see which suits you the best.
We here at Stay at Home Mum thought the Optifast was the best tasting of the lot although it does contain a fair bit of sugar.  The second best tasting shake was The Lady Shake.  Jody from the office described The Lady Shake taste as:
"Like eating a slightly watered-down version of a chocolate mousse – still thick, but drinkable chocolate mousse.".
We also found that the coffee flavoured shakes were probably the nicest of the lot.
Sugar Content of Weight Loss Shakes
Another option is the sugar content.  Many weight loss shakes contain a whole lot of sugar – so check the side of the box. Sure, sugar might make the shake taste a whole lot nicer, but sugar is what we are trying to avoid.  You want the shake to taste good but at the same time have a low or no sugar content.
The shake with the lowest sugar content we looked at was The Lady Shake, which we love because it also has a five-star health star rating.
Fibre Content (ie Is it Filling Enough!)
Fibre content is important too because fibre makes you feel fuller.  You don't want to replace a meal with a shake, then be hungry an hour later and go scoff a whole apple pie with custard and ice cream – it defeats the purpose.  So fibre, fibre, fibre!
Even adding a teaspoon or two of Benefiber to your morning coffee can assist to get that bit of extra fibre in your diet (you can taste it or even detect it in coffee!).
Quality of Ingredients
Sure, buying shakes from the supermarket or chemist is super convenient – and probably cheaper too – but do they contain all your body needs to function properly whilst on a diet?  With the ranges of weight loss shakes available now, you can have the options for clean and green, keto-friendly, gluten-free or made from only local ingredients if that is important to you.
If this is a non-negotiable for you – look for the smaller, more boutique weight-loss shake brands such as 180 Nutrition or Pro Define.
Price Comparison
And lastly, price.  With weight loss shakes we do find that you do get what you pay for.  The lower costing shakes and shakes you pick up at the supermarket tend to just contain very basic ingredients – as the more expensive kind has added vitamins and minerals (see Quality of Ingredients above).
So these are all important considerations when weighing up the right weight-loss shake for you!
The Lady Shake is a relatively new weight loss shake to the market.  Designed specifically for women's needs, the shake is designed to be taken as a meal replacement for breakfast and is high in protein, fibre, vitamins and minerals, and is low in sugar.  This shake has 88% less sugar than other meal replacement shakes on the market (and if you add that up – that is 88 teaspoons less sugar per week). As it is low in sugar, these shakes are suitable for diabetics.
Unlike many of the other weight loss shakes, The Lady Shake isn't recommended to replace all three meals per day.
Gluten-Free
Vegan shakes available
Great flavours including vanilla, chocolate, choc-mint, coffee, banana, caramel and strawberry
Con's of The Lady Shake:
We didn't really find any.  These seem like a good all-round choice.  They taste good and are reasonably priced.
Where you can purchase The Lady Shake Online:

Optifast comes in chocolate, caramel, vanilla, coffee, banana, strawberry, and chai flavours, among others. You can purchase it as a single-flavour box of 12 or 18 sachets, or as a 10-pack assortment (2 each of chocolate, coffee, strawberry, vanilla and chai).
Optifast tastes really great (especially the coffee flavour) – and they are the weight loss shakes that are recommended by Bariatric Surgeons.
The Details:
Cost Per Shake: About $4
Vegetarian
Gluten-Free
7 Flavours
Taste: Probably the best tasting of the shakes, especially the coffee flavour.
Cons of the Optifast Shakes
They do contain a fair bit of sugar, however, because they are Medically endorsed, this makes them one of the best weight loss shakes for those that need to lose a lot of weight.
Where you can purchase Optifast Weight Loss Shakes Online:
5% OFF
5% OFF Storewide
5% OFF Storewide. Valid once per customer. Excludes prescriptions and shipping.
5% OFF Storewide. Valid once per customer. Excludes prescriptions and shipping.
Show Less
Read the reviews for Optifast Weight Loss Shakes here.
The Healthy Mummy Shake range is 96% sugar-free, 100% fructose free and 100% artificial sweetener free. Their smoothies contain apple pectin, rice bran fibre, cellulose, psyllium husks, inulin, flaxseed meal, and pumpkin seed meal. It's dairy and gluten-free and breastfeeding friendly.
The Details:
Price Per Shake:  About $3
Gluten-Free
Dairy-Free
Fructose Free
96% Sugar-Free
11 flavours
Con's of The Healthy Mummy Shakes:
According to reviews some of the shakes taste a little gritty.
Where you can purchase The Healthy Mummy Shakes Online:

This one is a bit more 'floofing around' as there are three products instead of one – all in one shake – however, the quality of these products are amazing and I really wanted to include them here as a bit of an alternative to traditional weight loss shakes – but with the same result – but in a cleaner way.  The 180 Nutrition products have no fillers, so everything is pure, clean and good for you.  The blends can all be made into smoothies with water or added to milk or juice to make it more delicious if you want to up the taste.
The collection also comes with a weight loss guide to help you on your journey including an exercise plan, shopping lists, meal plans and snacks and drinks you can have in addition to the smoothies.
Yes, they are more expensive, but I think they are worth consideration.
Con's of the 180 Nutrition Weight Loss Collection:
A bit more work to put together
Quite pricey
The Isowhey Weight Management range has been scientifically formulated by qualified healthcare practitioners to give you pure whey protein and other premium ingredients in the right balance to nourish your body, manage your weight and feel your best.  Isowhey is Australian owned and is sold in more than 2000 pharmacies and health food stores across the country. Isowhey also has a range of weight loss bars (in berry and chocolate) if shakes aren't your thang!
Out of all of the weight loss shakes on the market – Isowhey is the lowest in sugar which makes it one of the healthier options.
Flavours of Isowhey include:
Ivory Coast Chocolate
Salted Caramel
Mango Coconut
Banana Smoothie
Madagascan Vanilla
Strawberry Smoothie
Classic Coffee
Where can you buy Isowhey online?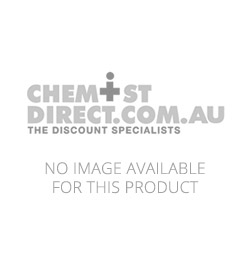 This range of weight loss shake comes in four flavours — vanilla, strawberry, chocolate and coffee. These are packed in individual sachets which makes it handy to keep in your bag or work drawer. Unlike others that come in a whole box, you can pick whichever flavour you choose and not get stuck in one flavour.
These actually taste great and are pretty damn cheap.
The Details:
Cost: Under $2 each
Taste: Pretty good for a low-cost shake
4 Flavours
Only available for purchase via Aldi Supermarkets
Read reviews of the Aldi Slim & Trim Weight Loss Shakes here.

OptiSlim has different diet shake ranges according to your weight loss goals.
OptiSlim VLCD Classic

It comes in chocolate, strawberry, espresso, vanilla and banana. It is sold in boxes of 21 individual sachets.

Advanced VLCD Platinum

It also comes in chocolate, strawberry, espresso, vanilla and banana but it offers "increased fat burning, reduced hunger, and higher energy levels for faster results."

OptiSlim LCD Life

This range is for those aiming for a less intense weight management program. It comes in 10 flavours (banana, chocolate, vanilla, coffee, strawberry, caramel, honeycomb, lemon cheesecake, choc mint, and French vanilla) It is sold in boxes of 7 sachets of the same flavour, or as a variety pack with the first five flavours.
The Details:
Cost Per Shake: $2.00
Not Gluten-Free
Not Dairy Free
Taste: A bit gritty, but not too bad.
Available at Chemists
Where to Buy OptiSlim Online:
I've included this weight loss shake as it gets great reviews online (4.9 stars based on 426 reviews).  This is a premium weight-loss shake that is high in protein and low in carbs.  It's the additional ingredients in this product that makes it premium, it contains Carnitine which is proven to assist in weight loss, green tea extract and coconut water powder (so it tastes good too).
Comes in Chocolate and Vanilla flavours and can be mixed with water, juice or coconut water.
Suitable for vegetarians, is gluten-free, has no added sugar and is blended and packed in Australia from New Zealand ingredients.
9. Fat Blaster Weight Loss Shake
Fat Blaster has two types of weight loss shakes.
Regular diet shake range which comes in vanilla ice cream, double chocolate mocha, chocolate smoothie, and raspberry ripple. It also has a version with 30% less sugar and has green tea extract.
Super Shake range which comes in two flavours — vanilla bean and rich milk chocolate. It contains four 'superfoods' such as green tea extract, chia seeds, maca powder, and green coffee bean. It is sold in 430g tubs, containing 13 servings.
The Details:
Gluten-Free
Nut Free
Cost is $17.95 for 430 grams
3 flavours
Taste: Not too bad, tolerable.
Available at most Supermarkets near the health foods.
Where you can buy Fat Blaster Weight Loss Shakes Online:
The Celebrity Slim Program is a nutritionally balanced meal replacement program consisting of various flavoured shakes used as a low-calorie way to help you lose weight and hopefully keep it off for good.  The program is designed into three separate phases:
Rapid – to kick-start your weight loss
Trim: to reach your weight loss goal
Maintenance: to maintain your weight loss
Flavours include chocolate, vanilla, banana, strawberry and choc-caramel.
Celebrity Slim has dairy-free and gluten-free options and also a range of low carb shakes.
Where can Celebrity Slim be purchased online?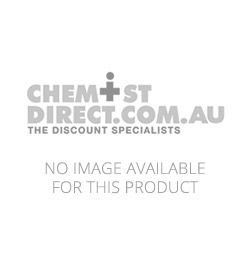 11. Rapid Loss Shakes
Rapid Loss Weight Loss Shakes are perhaps the most affordable of the weight loss shakes available on the market.  The program is based on the concept of most weight loss shakes, that replacing a meal reduces the overall intake of calories, therefore weight reduction is achieved.  They have just released a 30% less sugar range and all of the shakes are gluten-free.
Flavours of Rapid Loss include:
Latte
Choc
Vanilla
Strawberry
Banana
Salted Caramel
Choc Mint
Where Rapid Loss Shakes can be purchased online:
Which weight-loss shake would you like to try? Or have you tried any of these?