For family and friends that may be visually impaired or blind, it can be tough to think about what to buy them for Christmas or Birthday's that are thoughtful and that they will enjoy.
That's why we have come up with a few gift ideas that will be appreciated!
I love Audible – you can have nearly every book ever made read to you out loud. With every Audible Subscription, you get 1 credit free per month to buy any title you like, regardless of the price.
An invaluable gift – even for those not visually impaired.
Ships from The United States
Everyone loves playing cards, there are an endless amount of different games you can play. Now the blind and visually impaired can play too with these playing cards made especially for the blind.
Ships from The United States
A specially designed cube that uses braille to play Sudoku whenever you feel like it! Crafted to be lightweight in your hand and made with eco-friendly ABC material that is harmless to humans and the environment. A great gift for the blind or visually impaired.
Ships from The United States
The family favourite card game Uno now comes in a Braille version. It was developed together with the National Federation of the Blind to make it easy for the blind or visually impaired to play and join in the fun.
Ships from The United States
This talking keychain will tell you time, the day of the week is an alarm and can also be used as a calendar. A nifty gadget that is easy to set with audio instructions.
With over 40 different themed puzzles, this super-sized crossword puzzle book is perfect for the sight-impaired or elderly who still enjoy puzzles.
Ships from The United Kingdom
A beautiful and personal initial necklace made from stainless steel.
8. A Pair of Wireless CX True Wireless Headphones from Sennheiser
Sennheiser's new CX True Wireless earphones deliver epic sound quality that's a class above, thanks to the audio specialist's proprietary TrueResponse transducer which is designed and manufactured at the company's headquarters in Germany.
Sennheiser's makes premium earphones, using a bespoke acoustic system that delivers high-fidelity stereo sound with deep basses, natural mids and clear, detailed treble. The Sennheiser Smart Control App and built-in EQ allow for custom tailoring of the listening experience, whether notching up the intensity of music with the Bass Boost preset, relaxing with a podcast, or enhancing audio for a phone call.
Bluetooth 5.2 compatibility and SBC, AAC and aptX audio codec support ensure brilliant wireless sound and effortless management of Bluetooth connections via the Smart Control app.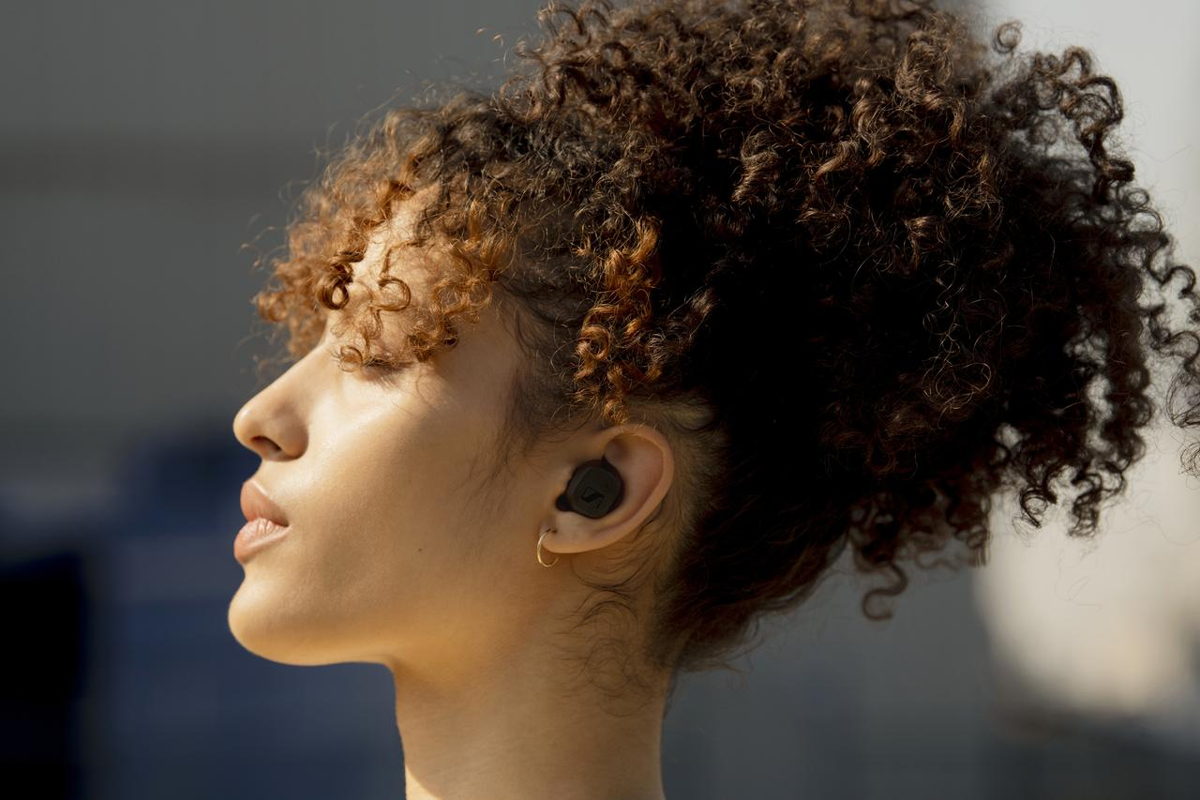 These are just a few Gift Ideas for the Blind or Visually Impaired. We will add to the list as we find more awesome products.