It's almost Elf on the Shelf season once again!
This staple Christmas decoration is almost always present in every home, most predictable on top of the, well, shelf. But wait, you don't have to limit yourself to the fireplace! Let your creativity flow freely and take inspiration from these totes hilarious elf on the shelf ideas.
How are you setting up your Elf on the Shelf this year?
Well well well.. look who's here!
A message to everyone who hoarded all the toilet rolls.
Elf on the Shelf fishing on the toilet
Riding a not-so-hot air balloon
This should be a nice surprise for someone who always needs a midnight snack!
Look closely to see Thomas the Train's look of perseverance.
What about a musically-inclined elf? Drummers are said to be sexy.
And when you can't decide between Halloween and Christmas.
I guess Christmas wins this time. Nothing like a Christmasy toilet bowl to start the day.
If you want to be a hilarious mum and a Pinterest star at the same time, try this.
Your guests will have a field day photographing this one.
Every single element of this Elf setup is p-e-r-f-e-c-t. It makes me jealous!
Bring out the, err, colourful side of your Elf with sprinkles. Glitter is optional.
Harry Potter hangover? Relive the glory with your Elf: a not-so-free elf.
Bababa-babanana! Minions can be annoying, but these minion 'nanas are adorbs.
If you're dreaming of a White Christmas, live your dream using Elf and Woody.
If you have a My Little Pony fan at home, put the ponies to brilliant use.
Who knew Elf took baths? Those marshmallow suds look yummy and luxurious.

No My Little Pony at home? Use your kid's Cars figures then and make a modern sleigh!
Another perfect Elf setup to surprise (or scare!) a midnight snacker!
This is such an adorable way to get a little child (even more) excited for Christmas.
Who doesn't want to play a prank on her sleeping hubby? Elf is the perfect accomplice.
Guess you won't be able to move for a little bit huh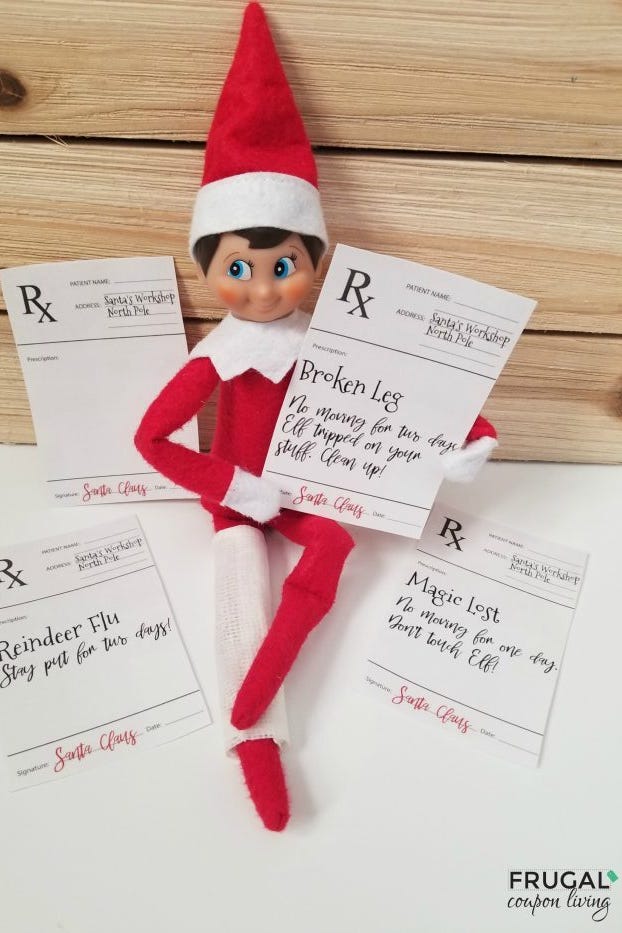 Don't forget to wear your face masks!
Look at youu following rules!
A Ninja Elf is certainly more awesome than a fat Santa going down the chimney!