Australia is in a serious rental crisis. And with people unable to afford to rent, it is pushing people to homelessness.
In fact, less than one per cent of rental properties are affordable for people who are on welfare. Anglicare Australia did a survey of all available rental properties in the country (some 74,000) and found that only 1.2% of those on minimum wages could afford a rental property. And for those on the aged pension, that percentage reduces to just 0.5%.
Urgent housing solutions are needed to cope with the sheer number of people looking for a rental property and are unable to purchase a property.
It may be a while before the Government addresses the rental crisis in Australia. So what do people do when faced with homelessness?
Two words: Alternative Housing.
We look at 10 Alternative Housing ideas that might just get you through until you can find a more permanent solution. And you never know, you might enjoy the adventure so much you give up traditional rent forever!
Now we aren't saying these are for everyone, but they are certainly an option!
More Reading:
1. Live in a Caravan or RV on a Property
This is something I'm seeing myself in Gympie around on the Sunshine Coast. Families that are buying caravans, campervans or RVs and living either in the front gardens or back yards of town blocks (on friend's and families properties) or living out on a piece of land.
The best thing about temporarily living in a caravan is that once you have secured a rental property, you can sell the caravan and get your money back. If you'll fall in love with the region, you can always rent apartments here.
If you plan on living off-grid – you need to consider how you will power the van and dispose of sewage and access water. There are lots of options available for living off-grid.
2. House Sharing
With one family unable to afford a single rental, many families are moving in together and sharing the cost of the rent. Mostly generational families (parents and kids) – but an increasing number of 'double families' sharing the one home and halving the cost.
A sharehouse arrangement is ideal for two sets of single parents that can share the cost of rent and also assist each other with childcare whilst working.
It always helps to choose a house where you can have your own privacy with your own family.
An alternative to house sharing is to divide a larger home into two separate units.
If you are looking for a suitable housemate or flatmate – check out these sites to find the perfect one for you:
3. Tiny House Living
Many families know that purchasing a large home on a block of land is just out of their reach. But in order to simplify life, many are choosing the Tiny House way of life.
Most tiny houses are on wheels so they can be towed to a plot of land of a friend or family member and set up nicely. Others such as the image below, are built and won't go anywhere.
Get a fabulous local carpenter to design and build one for you!
More Information on Building Tiny Houses:
Where to Buy a Tiny House in Australia:
4. Shipping Container Homes
There are many companies now that are transforming the humble (and ugly) shipping container into a beautiful and affordable home that is a delight to live in.
A typical used shipping container will cost about $2000. A brand new shipping container will cost about $5000. On top of that cost is converting it to a livable space.
Remember to check with your local Government to see any building permits or permissions you need to build a shipping container home in your area.
Shipping Container Home House Plans:
Where to Buy Ready-Made Shipping Container Homes in Australia:
5. Granny Flat or Back Yard Studio
If friends or parents have a Granny Flat, this can be the perfect alternative housing option during the rental crisis. Most Granny Flats are one bedroom with a kitchenette and a bathroom. Most are located in a back yard so perfect for small families with young children.
Even finding a Granny Flat to rent will be significantly cheaper than renting a full-sized home.
Building a Granny Flat can cost you anywhere from $80,000 – $120,000 depending on sewerage and plumbing costs and the size. So it isn't exactly cheap – but cheaper than building a home.
Where to Find Granny Flat or Studio House Plans:
6. Converting a Garage into a Living Space
Converting a garage into a liveable space is a smart way of finding a cheaper place to live – or to renovate your home for a growing family. Most often the garage space is converted to an additional living room.
The problem with a garage conversion is usually the heating or cooling options. The space was made for vehicles, not people, so some insulation or air conditioning unit will need to be installed to keep the temperature liveable.
7. Pre-Fab Cabin or Modular Homes
There are many Australian companies now that will pre-fabricate a cabin or small home, and will crane it into any place you wish. This is a fast way of providing accommodation for a family if you have land already – or space available for a cabin.
It isn't necessarily a cheap option though with most pre-fab's costing anywhere from $25,000 through to $100,000 and you will still be required to get all the Council permissions.
More Information:
Where to Buy Pre-Fab Cabins or Modular Homes in Australia:
8. Shouse (Shed House)
Shed Houses or Kit Homes are a fantastic and cheap way of providing a family home at a budget price. And they look great!
Costs of a Shed House depend on your size and requirements, but you are looking at anywhere from $1,000 to $30,000.
And if you want something a bit fancier than a 'Shouse' – what about a 'Barndominium'?.
A barndominium is a great idea for a large family. Essentially it is a huge shed usually in a barn shape that is outfitted inside as a spacious family home.
More Information:
Where to Buy Shouse Kits in Australia:
9. Buy a Fixer-Upper
If you can manage to find a cheap home that needs loads of work – this could be a good option to get into the housing market – and do it up as you can afford it.
Unfortunately with today's housing market – you may have to buy a fixer-upper in a rural or remote area – but when funds are limited – this could be a good option if you can sit on it and increase the value.
Hints on buying a fixer-upper:
Buy the worst house on the best street.
Make sure the home is structurally sound so you are only doing cosmetic works.
Think about the practicalities of living in a work-in-progress.
Make a renovation plan before moving in and stick to the plan.
Don't get emotionally involved in the property.
10. Live on a Boat
Boat living can be fabulous if you love the ocean and have an adventurous spirit. A small livable yacht will set you back anywhere from $8K to $15K just to get into the market. No rent at all unless you choose to moor in a marina.
Boat living may not be great for families with little kids – but for couples or families with older children – it can be a great and cheap way to go!
Boat living is best done in a warm climate, and boats do require constant maintenance.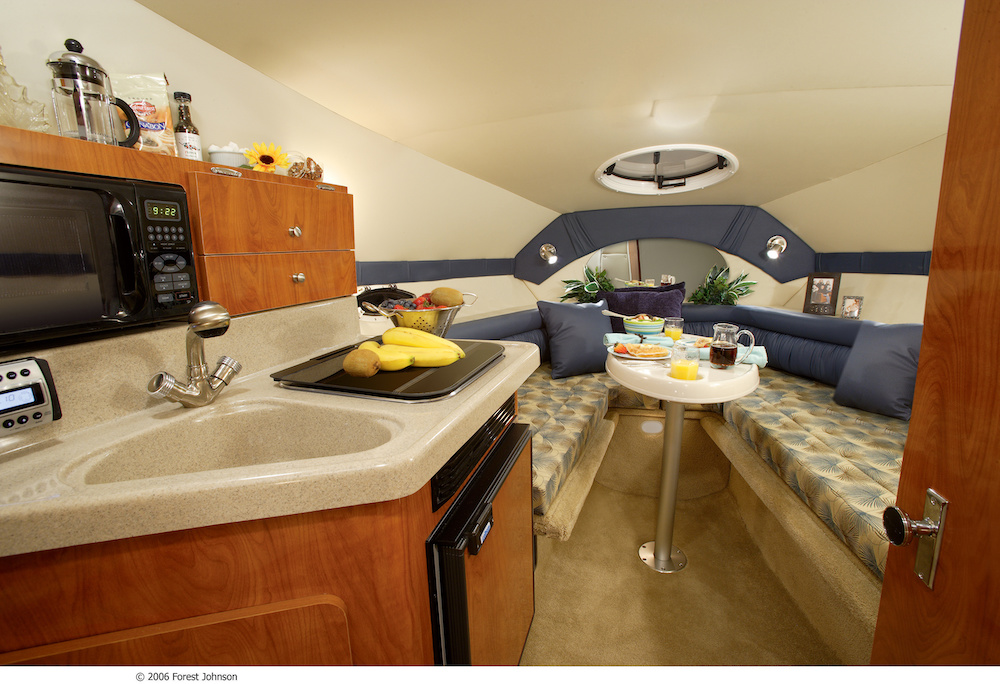 11. Van Life
If you are an avid Instagram Reel watcher – no doubt you would have come across the various 'Van Life' pages. Perfect for the young or young at heart, Van Life is about decking out a small van or bus and travelling in a nomadic fashion.
Many people who enjoy Van Life tend to work online and do the hours they choose, whilst moving from place to place, and exploring the world.
If you are a minimalist who loves to travel and are incredibly organised – perhaps Van Life is the affordable housing life for you!
12. Build an Earth Berm or Earth House
An Earth Bern is essentially an underground house with the front entrance being the only 'visible' part of the home. This style of home is perhaps the oldest form of homes. They are also known as 'Pit Houses' or 'Dug Out Homes'.
Because the actual living area of an Earth Berm is underground with the soil surrounding the walls, this acts as an 'insulator' making it very affordable for heating or cooling costs.
Earth Houses were extremely popular in the 1970's but are now becoming popular again as people look for more cost-effective housing options.
These are just a few more affordable alternative housing options. Times are tough at the moment, so let's think outside the square!
Source: