Shopping around for some Bunk Beds for Kids? Bunk beds are coming back into fashion – and it's good to see!
The Advantages of Bunk Beds
The main advantage of having bunk beds in the kid's room is SPACE. Bunk beds make sense space-wise on so many levels. Plus with housing affordability at the scariest, we have seen it in decades, many parents can't afford for the kids to have a room of their own. Bunk beds give shared rooms more 'living space'. And kids really do love them.
Why Choose Bunk Beds?
Sleepovers Are Made Easier With Bunk Beds
Even if you only need a bed for one child, you should keep in mind that the moment will come when your child will want to have a sleepover with friends. Bunk beds eliminate the need for an extra bed or for giving up your spotless guest bedroom.
Bunk Beds Provide Separate Space for Siblings
Having to share a bedroom with a sibling can be a topic of concern, which is why it's crucial to maintain your solitude and identity as much as possible. Because they can't see one other from their bunk beds, children feel that they have their own personal area to relax. Make it feel more like their space by letting them pick out their own bedding and toys.
Bunk beds with drawers
Storage space pockets in certain bunk beds allow your children to safely store small toys and other loose items out of reach. Most of the time, it is the little things that make your children's rooms look cluttered. Having a place to safely store their belongings can go a long way toward helping them maintain a neat living space. This will serve as an additional incentive for them and ensure that their favourite possessions are kept safe.
More Reading:
Price: $1229 – $1359 (Afterpay Available)
Size: Comes in Single and King Single
Made from solid timber (rubberwood & MDF frame, rubberwood legs, and plywood slats), the New England Bunk Bed can be ordered online and delivered to your door. Comes with a 12-month warranty and meets all Australian Standards.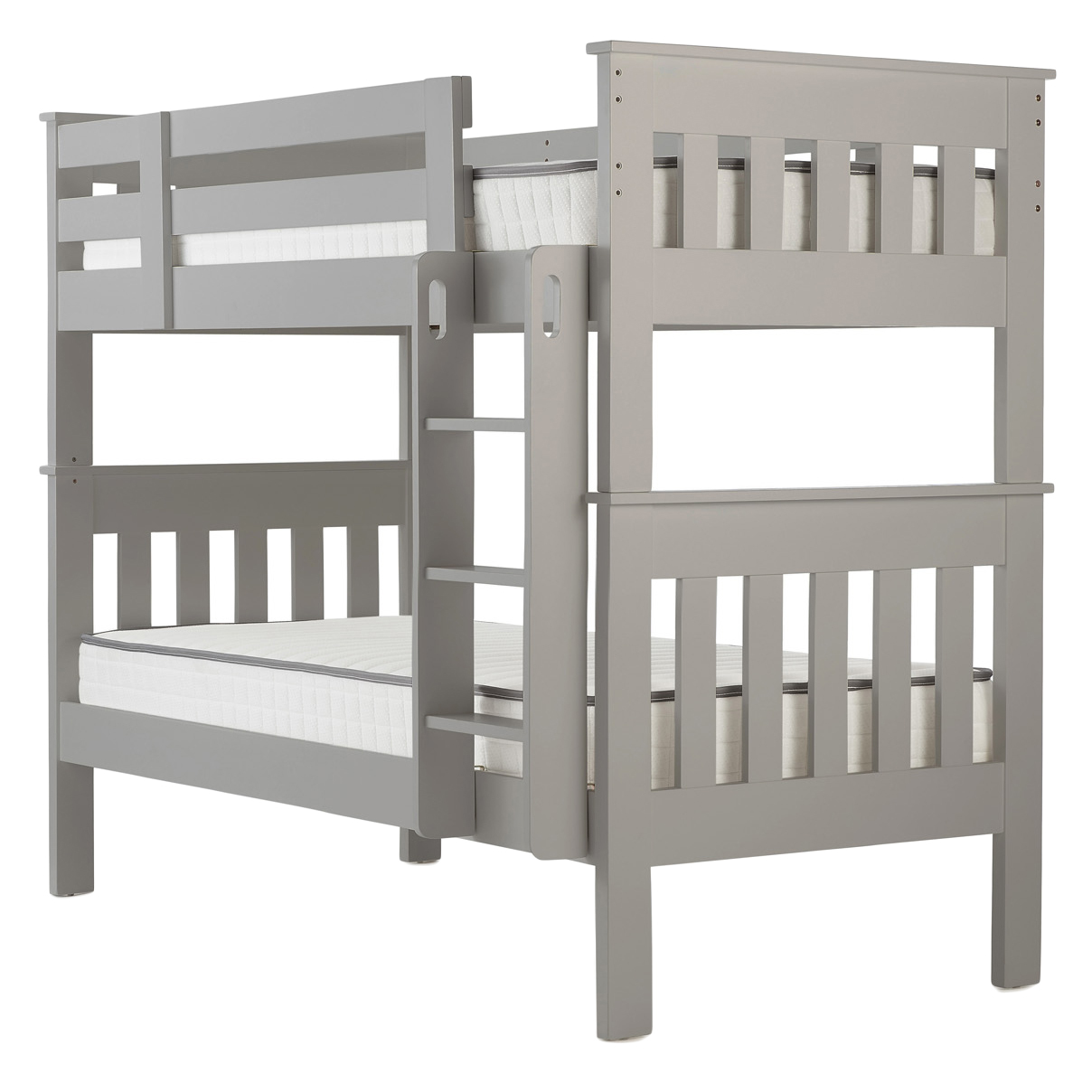 A simple and sturdy kids bunk bed that has everything required of a good kids bed, and nothing you don't. Powder-coated steel makes the bed strong and easy to keep clean. A strong steel ladder and safety frames will keep your little person on the top bunk safe.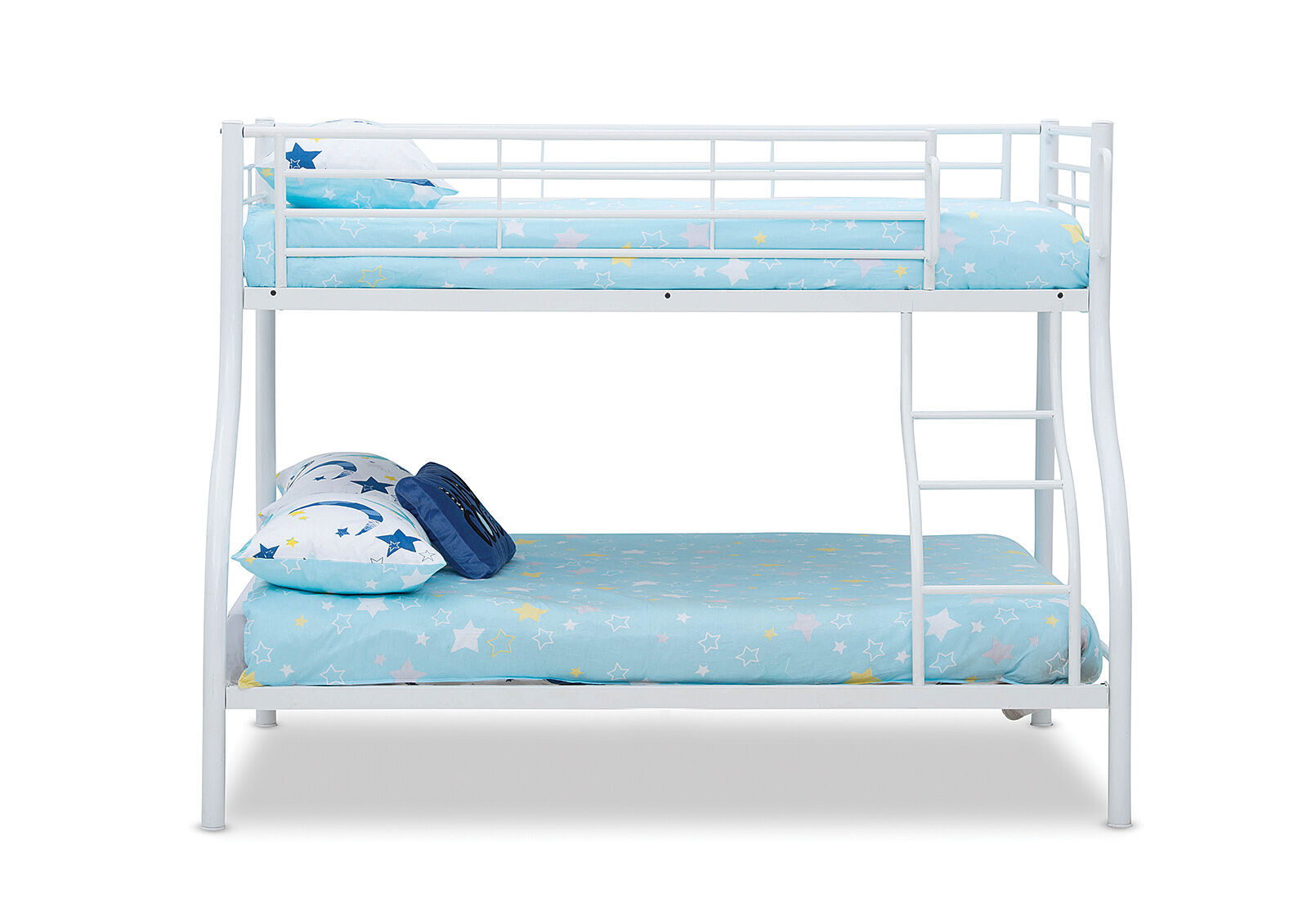 This adorable Hillside Tiny House Bunk Bed has lots of fun features and looks just like a little cubby house. It comes in a stone and grey with a white trim finish and features three windows with curtains, a door, and built-in stairs.
Made to Australian standards and constructed from MDF and rubberwood, The Hillside has a five-year guarantee.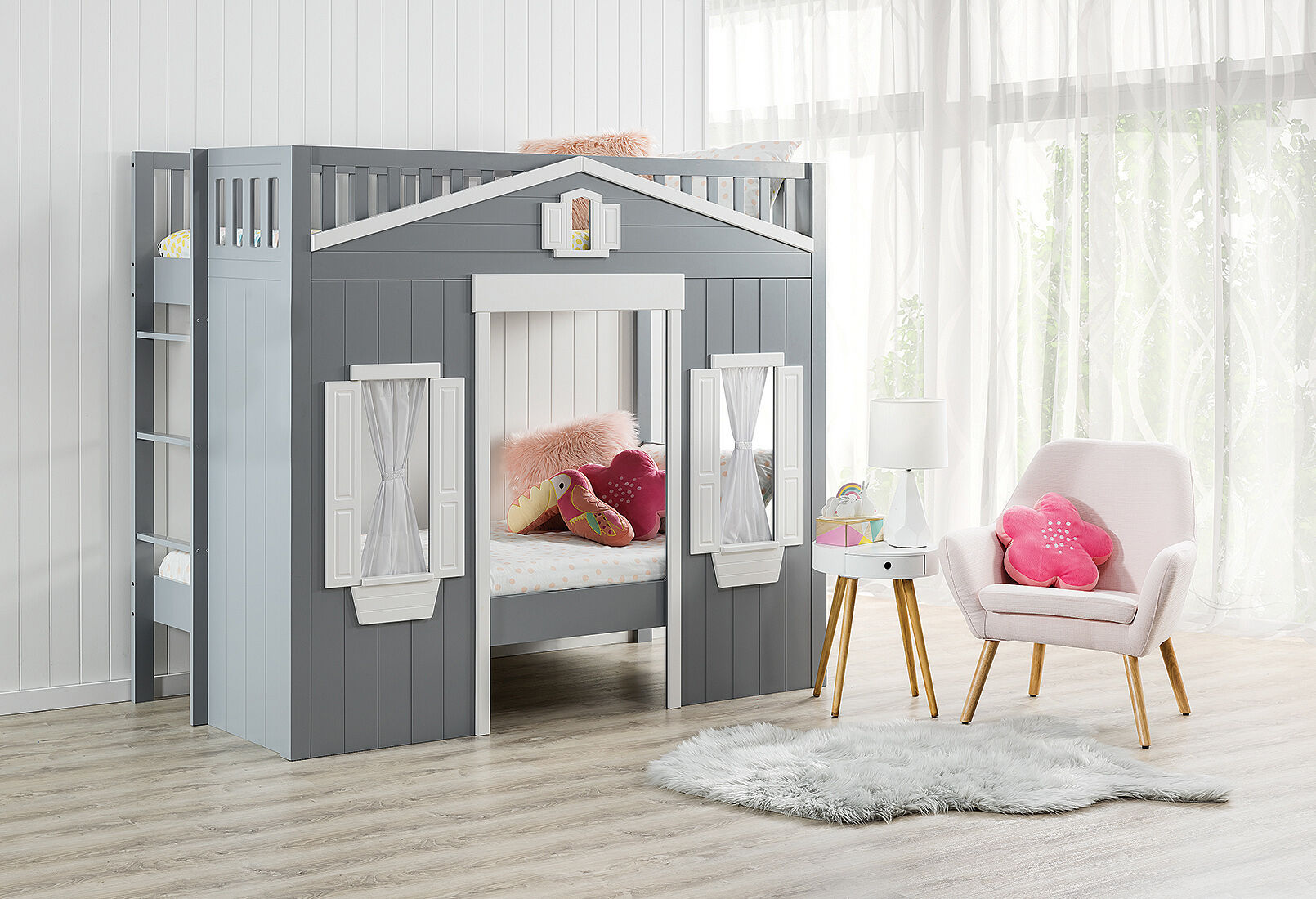 Price: $1,499
Dimensions: 177cm H x 152cm W x 201cm D
This simple and minimalist style bunk bed will surely be loved by your kids. Boori creates aesthetic, top-quality nursery furniture sets by fusing classic heritage and contemporary trends. Boori furniture is sculpted from sustainable solid wood and is designed to withstand the knocks and bumps of family life.
Price: $1659
Dimensions: 160cm H x 98cm W x 264.1cm D
If you're looking for ways to REALLY save space, then this Galway bunk bed could be your best option!
Made from a frame metal produced by Timber— this alone can convince you to purchase it and make use of it for your kids. It is sure heck sturdy and reliable. Also, it features classy shelves where you can display anything you like!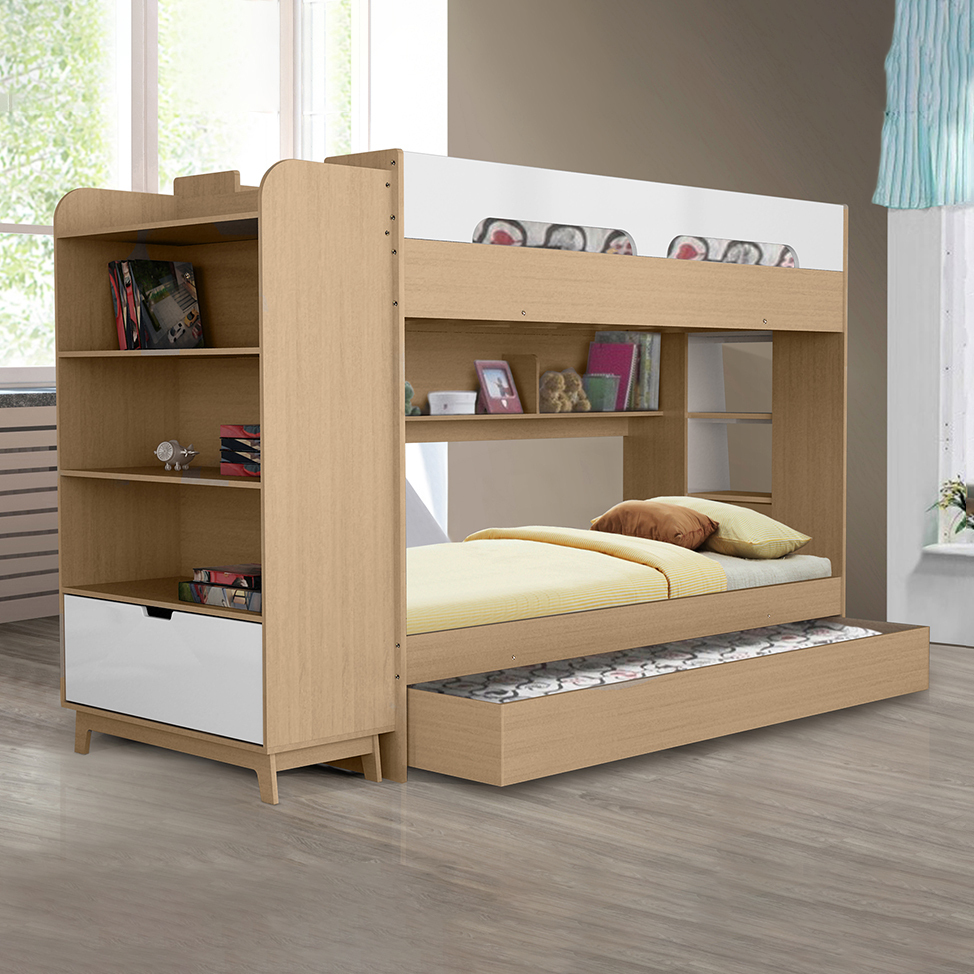 Price: $699
Weight: 61.5kg
Look no farther than this fantastic bunk bed for a diverse and eye-catching complement to your children's room!
The Captain Jack single cabin bunk bed features a whimsical, yet practical design that's likely to pique the interest of young sleepers. Its clean lines and simple design make the Captain Jack single cabin bunk bed a great starting point for accessorizing any room. Decorate it with vibrant pillows and sheets, or go for a specific theme, like a pirate ship!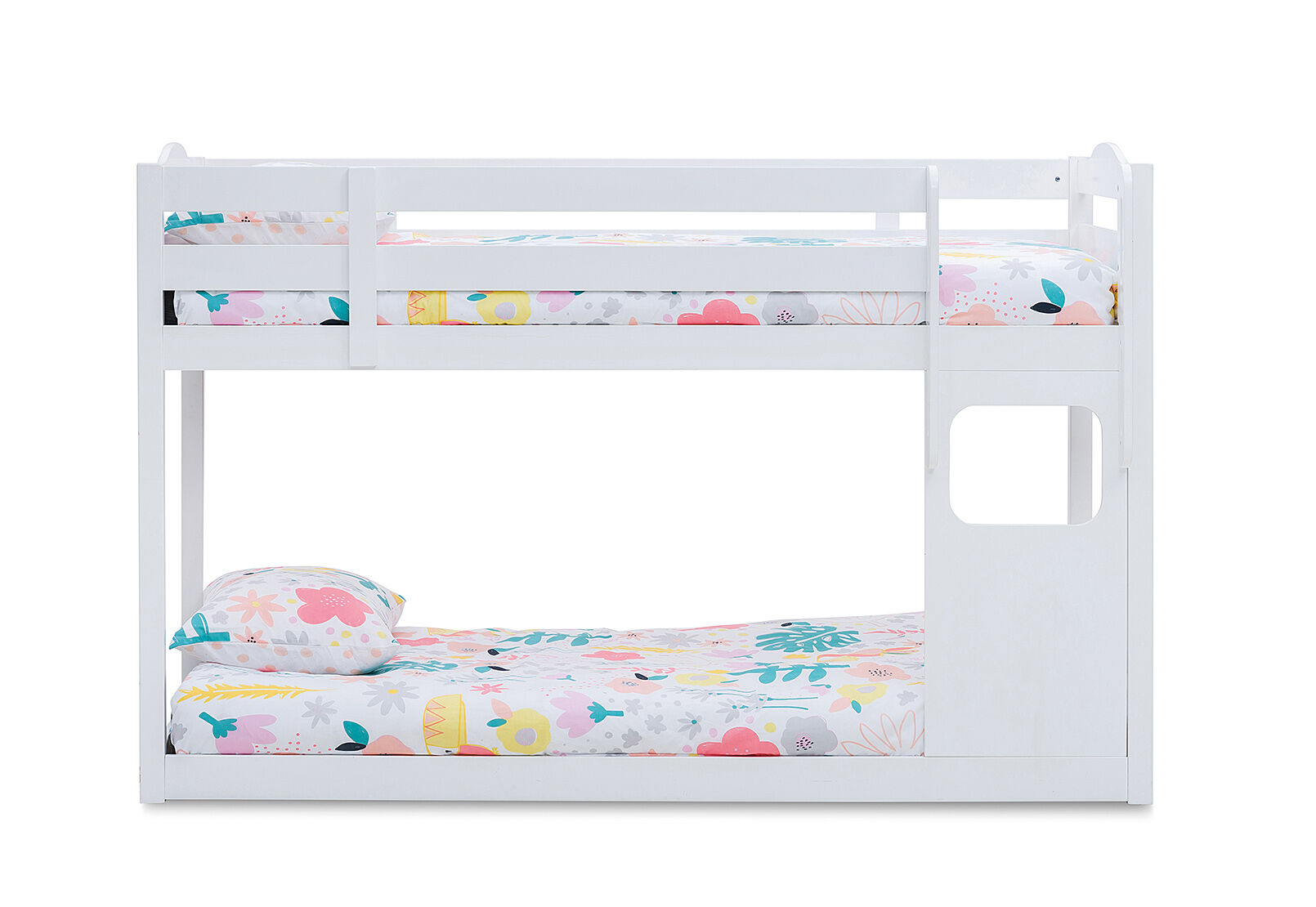 Price: $999.00- $1,029.00
Weight: 82.5 Kilograms
This awesome bunk bed will help you and your kids organise their stuff in the neatest and tidy way! Not only that, but it also gives that aesthetic look and even teenagers will love them!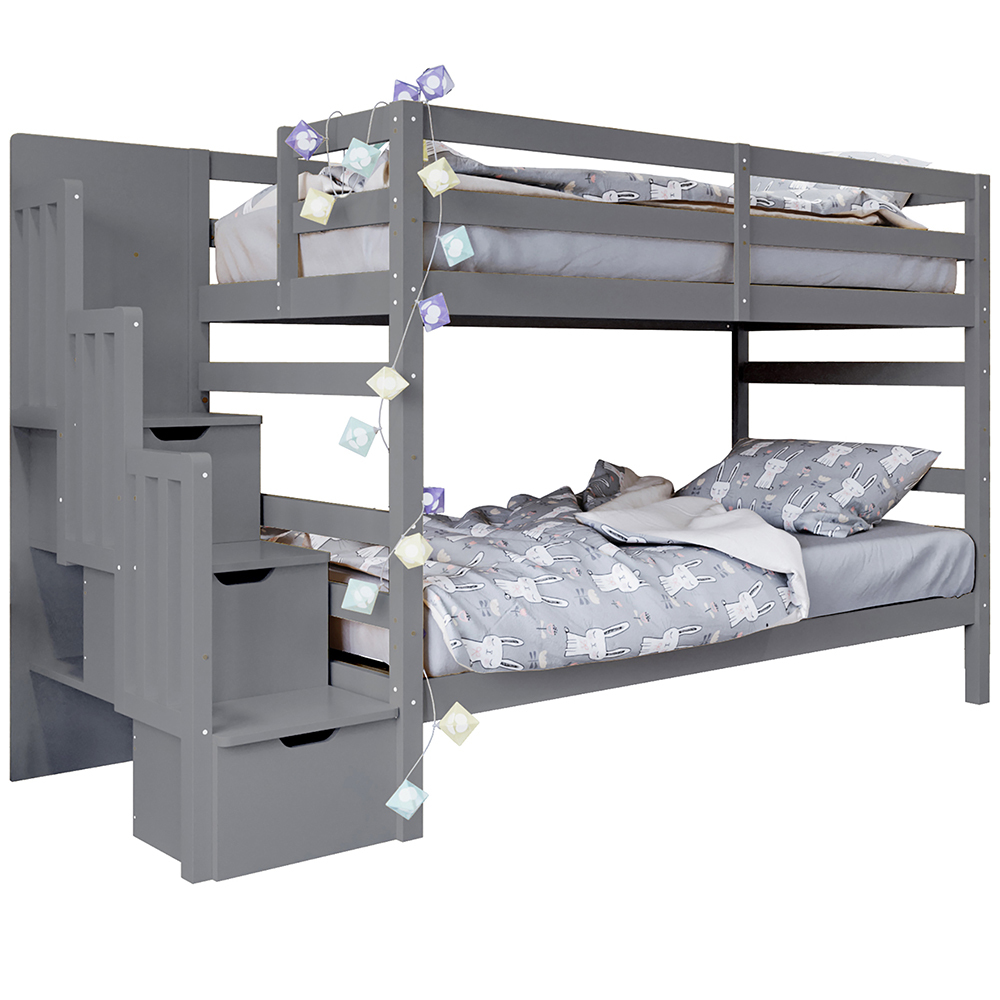 Price: $1,299
Weight: 95 Kilograms
I am really in love with this Nordick inspired bunk bed! Look at those grills— such a fancy way to style your kiddo's room in a classic way! I, myself, can't get enough of these trendy designs and planning to redecorate my whole house with these!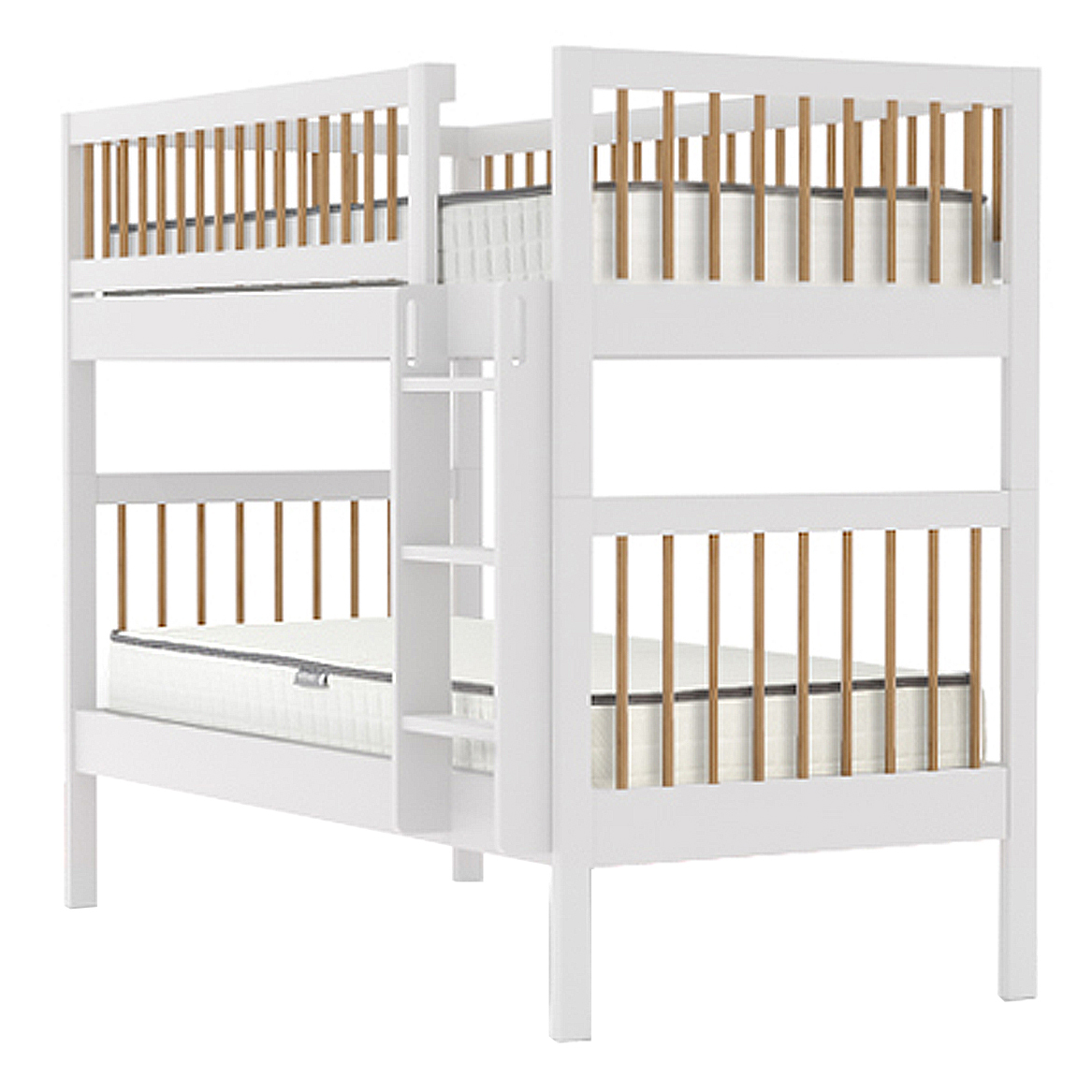 Price: $1,299
Dimensions: 1220mm x 1460mm
Your children will be enthralled as they pretend to be passengers on a real double-decker bus! If you give them the beep-beep feeling, they'll always look forward to going to bed. Observe how your children are constantly on the lookout for nap time!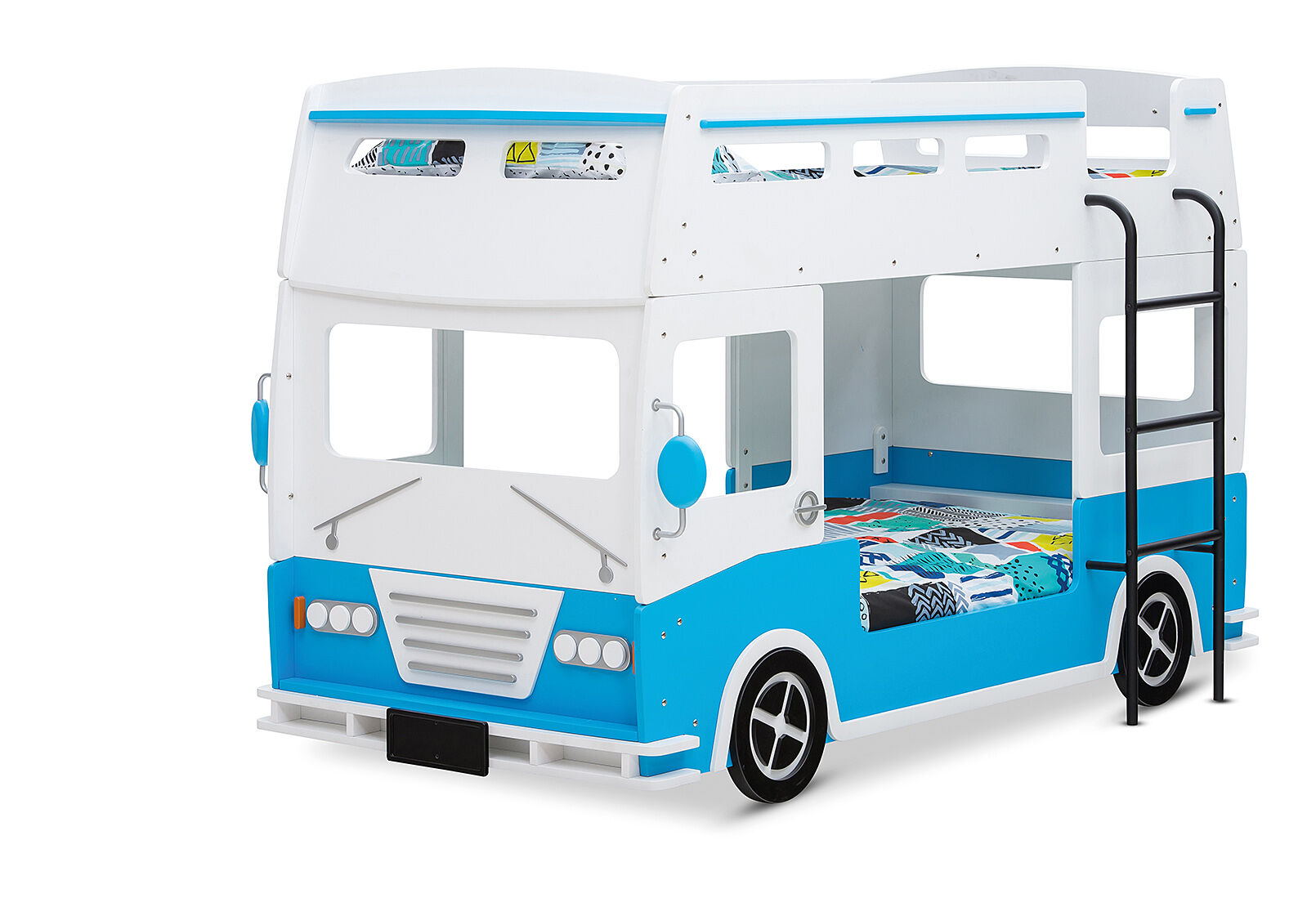 Price: $671
Materials: 100% solid pine wood
A fun way to add to your kids' nighttime routine is with this bunk bed. As a bonus, it's roomy with a single bed up top and a double bed below.
it is guaranteed a bang for the buck as it is practical, multipurpose, and kids adore it! One of the nicest features is that the solid wood used in the beds can withstand up to 200 KG of weight per bed.
Disadvantages of Bunk Beds
Injuries. Kids fooling and falling off the top bunk and breaking an arm or a wrist. Ensure that you only use bunk beds for kids over the age of 6 years. Plus ensure you position a bunk bed so it isn't right under a ceiling fan and you use the recommended mattress size for the bunk bed.
Enforce the following rules for bunk beds:
No playing on or under the bed
Only one child on the top bunk at any one time
Luckily modern bunk beds come with guardrails on both sides of the top bunk. The back guardrail is prevent children from rolling off the bunk and getting stuck between the bunk bed and the wall. The front guardrail is to stop them from rolling off the bed into the room. A ladder is usually attached to the front guardrail.
A night light in the bedroom is recommended to make any nighttime trips to the toilet safe for the child on the top bunk.
So, There You Go!
We've covered the practical reasons to acquire bunk beds for your kids. Bunkies are a ton of fun for the little ones and the majority of kids will go crazy about them.
It doesn't matter if they've bagged the top bunk or the bottom bunk; they'll like having their own cozy sleeping quarters and having more area to run around in the rest of their room. Bunk beds allow kids to express themselves in a variety of creative ways. What about installing separate switch-operated clip-on lamps? Or, how about choosing bunk beds with individual storage areas for each child? Because it is their place, you should let them make decisions about what they want to do with it. Enjoy!