Congratulations, you're pregnant! Things are about to get serious.
Depending on how far along you are now, you probably have about 6-8 months to prepare, so here are my top 12 things to do now that you are expecting.
Here is a list of the things to do first!
1. Confirm Your Pregnancy and Find a Baby Doctor
Even if you have confirmed your pregnancy via your GP, the next step is to find a Pregnancy Support Team that will monitor your pregnancy and perhaps even delivery your baby!
This is so, so important. Without the right care, your pregnancy and birth experience will not be positive. If you have private health cover, you may be able to choose to be cared for through your pregnancy by an obstetrician. If you are going through the public health system, generally, you will be cared for by your GP as well as a midwife. If you need extra care, you will also see an obstetrician at the hospital.
Most care providers won't see you until you are about eight weeks along, so try to work out your due date and when you fell pregnant. There are lots of online calculators available. It's a good idea to book your first appointment as soon as possible as appointments can fill up and some obstetricians cap the number of women they see each month.
When you first go to the GP for confirmation, take them the following information:
The date of your last period.
A list of your symptoms
Your positive pregnancy test (although they will most likely make you do another or confirm via a blood test)
The name of the obstetrician you wish to use (if you have decided on one)
If you decide to go the obstetrician route, and have someone in mind, tell your GP so that you can organise a referral.  If you don't know, ask your friends and family to see who they were happy with.  The obstetrician/patient relationship is important – so many people shop around a bit to find the right one for them!
2. Give some thoughts on your birth plan.
Now birth plans rarely go to plan.  But that doesn't mean that you still can't have an idea about what you want for the birth of your baby.  Decisions you need to make via a birth plan include:
Do you want to find out the sex of the baby?
If you have an ultrasound done between 16 – 20 weeks, there is a good chance you can find out the sex of the baby.  But is this something you and your partner want?  Many couples find out early so they can have a Gender Reveal Party.  Others like to shop in advance in pink or blue.  Personally, I love finding out when the baby is born, it kind of gives you that huge surprise to look forward to right at the end.
Where you want to give birth?
Do you want to give birth at a public hospital, or a private one.  Do you want to go to a birthing centre, hire a doula or even have a home birth?
How you Want to Give Birth
Do you want to try and give birth naturally or plan a cesarean birth? Or perhaps aim for a natural and have a plan b just in case.  Maybe you are keen for a water birth? Many of these decisions will be made for you if there is an emergency or problem picked up during the pregnancy. As long as you get a healthy baby at the end of it all – does it matter how the baby gets out?  We think not!
Drugs or No Drugs?
Many women want to try a totally drug free birth – but soon change their minds once the labour pains really get up and going.  This isn't a decision you have to make right away, but reading up on the different types of pain relief during labour and being aware of them will certainly help you make decisions on the fly when you are in the thick of giving birth..
3. Relieve your morning sickness.
Morning sickness can be horrific for some women and not affect some at all. I have a couple of friends who were sick for their entire pregnancy and some others who breezed through. Thankfully, my morning sickness eased in my second trimester, but I did search for solutions to get me through the first few months.
With milder morning sickness, you can combat the nausea by eating dry crackers or biscuits before getting up, drinking ginger tea and eat small meals regularly throughout the day. If you find that these things aren't helping, your doctor can help you with vitamin supplements or medication.
4. Buy some new underwear
Your body is going to go through some tremendous changes and your boobs will need all the extra support they can get! It's definitely worth having your bras professionally fitted as you are likely to up one or more sizes. Another option is getting a maternity bra that will provide support without uncomfortable underwire and it will also see you through breastfeeding, if you choose to nurse your baby.  Maternity bra's are often wire-free for comfort!
And undies… Many women have an increase in discharge during pregnancy which is called 'Leukorrhea'.  It pretty much looks like snot on your underpants and is mild smelling. But when you are newly pregnant and your sense of smell is heightened, it can be downright gross!  I highly recommend you invest in some cheap, stretchy undies that you can use during pregnancy, then ditch!  If your discharge is really bothering you, grab some light panty liners so you can be nice and fresh as often as you need to be!
5. Put Yourself and Your Health First
There are some great prenatal vitamins in the market, which will be the easiest way to make sure you get enough folic acid. Folic acid greatly reduces your baby's risk of developing neural tube birth defects such as spina bifida. Try to eat a balanced diet and get plenty of sleep (while you still can!). Stop drinking and smoking and eat as well as you can!
6. Know what foods to avoid during pregnancy
During pregnancy, particularly in the first two trimesters when your baby is developing the fastest, it's important to avoid foods that could contain harmful bacteria or parasites.
These include:
Undercooked meat
Raw fish and shellfish
Raw or semi-cooked eggs
Unpasteurised soft cheeses.
Deli Meats (salami, ham, cured meats)
Salad Bars can be a source of salmonella
7.  Think About Recording Your Pregnancy Journey
Start taking regular photographs of your body to see the progress.  Pregnancy Milestone Cards are very trendy now and they are a great way to remember where you are up to in your pregnancy when you are looking back.  Many people also book pregnancy photo shoots too.
In addition to photographs, there are now Pregnancy Diaries in which you can record all of your appointments and ultrasounds to ensure you don't miss a scheduled appointment with your health care team!
8.  Plan an Epic Pregnancy Announcement
It is tradition to announce your pregnancy to the world at about the three month mark.  But really, you can announce it whenever you like provided you have let the important people in your life know first.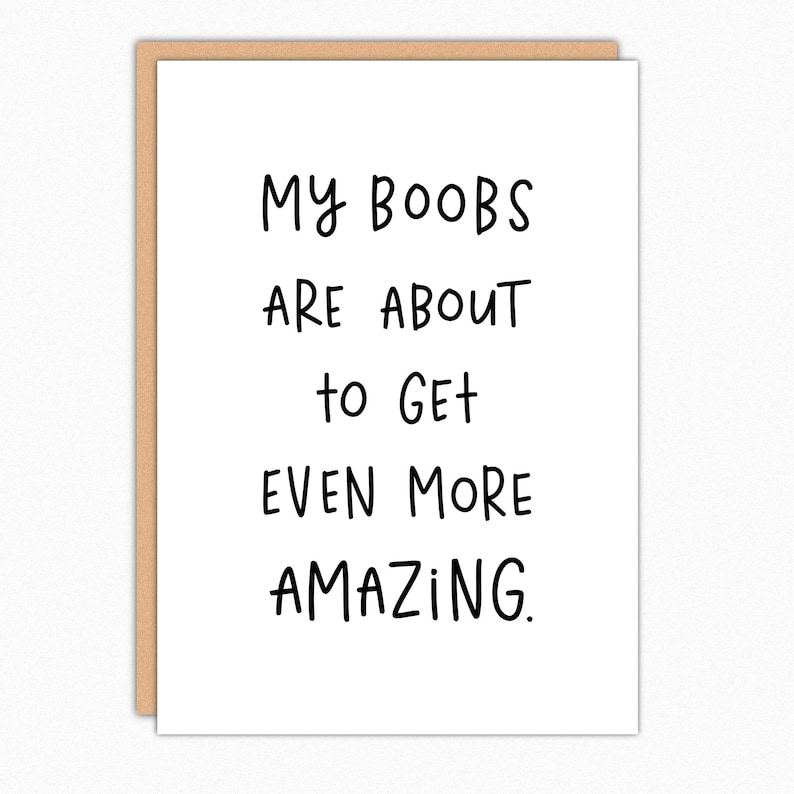 9. Hydrate, Hydrate, Hydrate
The recommended amount of fluid that adults should be drinking is 8-10 cups a day.
You don't have to get all of your fluid intake from water, fruits and vegetables are great sources or have a cup or two of herbal tea (ginger and lemon is great for morning sickness) throughout the day.  Other ways to increase your hydration include:
Lemonade Ice Blocks – they are great for morning sickness
Ginger Tea
Peppermint Tea
Pear Juice with boiling water (pear juice is a fantastic way of naturally relieving constipation – and it is very good for you!)
Oranges
10. Keep Exercising Regularly
Staying active throughout your pregnancy is vital. Stick to sports that you are already doing, start some gentle activities like walking or swimming or look into special prenatal classes like yoga or dance. If you are unsure of what activities to do or avoid, check with your doctor.
11. Start Thinking About Finances
Having babies isn't cheap. If you are going through private healthcare, the costs can be quite high just to have the baby. There are other costs like nursery items, clothes, nappies, wipes and formula. We do have a Newborn Essentials List if you want to check out the items you should have by the time bubs comes along.
Make sure you know how much money you will need each week or month to live comfortably, especially if you are planning for one parent to be at home caring for the baby for some time, and start putting aside some money right away.  Some great ideas on saving money include:
Start Living on One Wage Only
If you have a partner, perhaps look at putting away your entire pay and get used to living on a reduced amount.  Then you can use those funds to purchase all the baby goods required, and have some to live on during the early months of motherhood!
Consider Second Hand Baby Furniture
Most Mum's want brand new items for the nursery – and that's great if you can afford to.  If not, perhaps look at borrowing from friends or look at purchasing the larger items such as a cot, change table and some drawers etc.  Give them a good clean and maybe a paint and you are ready to go!  But don't buy a car seat second hand, always get a brand new one to ensure it is safe!
Stay at Home Mum recommends the following baby seat brands:
Start Doing Some Freezer Cooking
A perfect way to stock your freezer full of healthy home cooked meals is to look at doing Freezer Cooking.  Freezer Cooking is cooking in bulk and freezing for later.  You save money in so many ways – you can get the bulk deals on groceries, you are only using the electricity or gas for one lot of cooking and you don't have an excuse to buy takeaway food because you have meals on hand.
We recommend the Once a Month Cooking Book by Jody Allen as it is full of delicious recipes and how to get the best deals!
12. Start thinking of Baby Names
My husband and I thought we had the perfect names for our first child, but closer to my due date, I started having second thoughts on our chosen boy's name. We had so much trouble finding an alternative name – my husband was scrolling through an app suggesting names even while I was in early labour! Often, you will need to meet your baby to see if any names fit better than others, but it's good to have a pool of names to choose from and it can be quite fun.
Here are some suggestions:
Is there anything that you would add?
What did you do first when you found out you were pregnant?