10 Gift Ideas for the Woman Who Has Everything
You know the type.  Nothing is EVER good enough.  Nothing surprises her.  You know what though, we have a few gift ideas I guarantee she won't have…. and you might even get a smile or two.
A magazine subscription is a great idea for people who are tricky to buy for.  They can choose the title of the magazine they want, and then it just arrives in the mail box every month.  No one I know doesn't like a good mag to read over a cuppa and some chocolate brownies.
Our Pick: Isubscribe has all the popular titles – available for both men and women!
Try out sample and full-size beauty products that are the latest and greatest in skincare, makeup, hair treatments and everything else that Mums and Women love.
Our Pick:  Bellabox offers a monthly box of goodies starting at $15!
Tickets to a Concert, Theatre or Sporting Event
Instead of a gift, what about an experience of a lifetime.  There are some great acts touring in 2020 – maybe the woman who has everything would love to see her favourite band?
Bands Touring Soon
So many fantastic bands are touring in 2020 (I have my Backstreet Boys tickets already) – to check dates and tickets, click on the band you are interested in!
Cold Chisel
Wet Wet Wet
Rob Thomas
KISS
U2
Elton John
The Temper Trap
America
Paul Kelly
James Reyne
Noiseworks & INXS Xmas Special
Hoodoo Guru's
Pseudo Echo
Vampire Weekend
George Thorogood
Fatboy Slim
Billy Idol
Gladys Knight
Pennywise
Michael Buble
Alice Cooper
Backstreet Boys
Maybe the Theatre or a Show is More Her Thing:
Harry Potter
Billy Elliot the Musical
The Book of Mormon
Cirque du Soleil: KURIOS
CATS The Musical
Steve Martin & Martin Short
School of Rock
Chicago the Musical
Les Miserables
Carmen
Shrek the Musical
Or a Comedy Show?
Tom Gleeson
Kevin Bloody Wilson
RuPaul's Drag Race
Jason Alexander 'Master of His Domain'
Kevin McCloud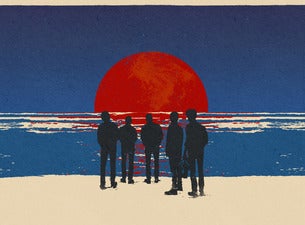 The Gift that will keep her busy infinitely.  Researching all the mysteries of the family tree, finding out who you are, where you came from and how your ancestors lived.  You can even get a 'DNA' test done now which definitively tells you what part of the world your ancestors are from!
Every woman loves chocolate.  Yeah she might complain that they are bad for her thighs, but seriously, she'll love you for it!
Our Pick: This beautiful Cadbury Deluxe Gift Bouquet from Tastebuds
This bad boy can fit THREE WHOLE BOTTLES OF WINE.  Yeah.  She'll be pissed for weeks.  Makes a great talking piece at events, and a perfect excuse to just have

'one glass of wine'.
Sure, the woman that has everything probably has a swish set of speakers at home, but now she can take these cute little Portable Speakers from Sunnylife Beach Sounds anywhere she likes, including the beach! Sand and water resistant.
A Smiling Poo Pool Float
If she has everything, I bet she doesn't have this!!!!! Now she can own everyone's favourite emoji!  If she is pooped when she is swimming, she can take a breather on this little turd.  A friendly floater!
This is a Star Wars original item.  Become Chewbacca's twin!  A comfy blanket with sleeves and fur!
Oh yeah baby!  Feel that hairy chest…… who said they were just for men!
This willy is definitely free!  This is a two-person submarine that will breach, spy-hop and porpoise just like a real orca would!  Let the ocean be your playground!
Grab it now for only $228,800.00!!!!