Christmas wouldn't be complete without scrumptious side dishes to compliment the main!
Side dishes add the extra flavour to pull the meal course together, check out the most delicious side dishes we could find on the internet!
Sheet Pan anything is great – just about no washing up and I think it is the best way to cook vegetables, especially in bulk like you do on Christmas Day!
You can pick up Duck Fat from the oils section of your local Woolworths Supermarket.  And it is the BEST stuff – so buttery – even more buttery than butter – and it makes potatoes totally amazing!
You can't have an Australian Christmas without Coleslaw!
An oldie but a goodie – and still super tasty and pretty much the only way you will ever get me to eat cauliflower!
Parmesan Scalloped Potatoes |Thinly sliced potatoes baked in a creamy sauce and topped with Parmesan cheese. Total comfort food!
This sausage cornbread stuffing is a little sweet from the cornbread, a little savory from the sage in the sausage – perfect for holiday meals!
Crisp apples, dried cranberries, feta cheese, and hearty walnuts come together in a fresh Autumn apple cranberry walnut salad.  An easy side dish for any favorite meal!
Easy one pot Cranberry Apple Pecan Wild Rice Pilaf simmered in herb seasoned chicken broth and apple juice and riddled with sweet dried cranberries, apples and roasted pecans for an unbelievable savory sweet side dish perfect for the holidays. Everyone always asks for this recipe!
Grilled Vegetable Platter – 6 Easy To Grill Veggies (and The Marinades That Love Them)
Slice a whole zucchini or summer squash down the middle, lightly blush with olive oil and top with a mixture of grated Parmesan cheese, fresh herbs.
Honey Roasted Butternut Squash with Cranberries and Feta This sweet and savory side dish is perfect for the holidays and loaded with Fall flavor!
Christmas dinner is the perfect time to make duchess potatoes if you're going to make duchess potatoes, because they're fancy and frilly and lovely while still having the yummy comfort-food factor of the mashed ones.
Roasted Garlic Mashed Potatoes are easy to make & are loaded with amazing flavor. Perfect for a weekday dinner side dish and are a huge hit at Thanksgiving.
Pearl Onions, Peas and Bacon are combined in this simple and delicious side dish that is seasoned with smoked paprika and brown sugar.
The best and easiest way to make mushrooms in a crockpot with garlic, herbs and of course, butter! Just 5 min prep!
For breakfast with eggs? As party food? As a side for a fancy dinner? The possibilities are endless. And these Mini Potato Gratin Stacks are just 85 calories per serving!
This bright and cheerful little salad is the perfect side dish for your summer BBQ but I love it any time of year.
This roasted acorn squash would be perfect for your Thanksgiving table, or really, for any dinner this fall.
If you're looking for a healthy side dish, this is your recipe. This vegan green bean casserole is made with a cashew-based mushroom sauce that is super creamy and delicious.
A simple classic side dish, this sauteed spinach with garlic is a perfect healthy addition any meal.
Grab your best friends, crank up your grill and make these delicious Southern Baked Beans.  There is nothing that goes better with a juicy hamburger in the summer than our favorite family baked bean recipe.
This honey mustard vinaigrette is always a family-favorite due to the sweet and tangy flavor combinations. Made with just five simple ingredients, the dressing is as simple as whisking together honey, dijon mustard, lemon juice, olive oil and a little salt and pepper.
Blackberry, Bacon & Blue Cheese Salad with a Honey Balsamic Vinaigrette – made with Botticelli Extra Virgin Olive Oil & Balsamic Vinegar.
Roasted beetroot salad, with goats cheese and walnuts, is the perfect side dish for a BBQ. Simple to make, it transports well for a meal with friends.  It can also be served with loads of crusty bread as a hearty vegetarian main.
This best ever sausage stuffing is salty from the sausage, crunchy from the bread cubes, sweet and tart from the red delicious apples! Move over turkey, this best ever stuffing is ready to take the main stage!
Caramelized onion bites with sautéed crimini mushrooms, balsamic caramelized onions, and applewood smoked gruyere cheese. Thee perfect little appetizers!
Sweet maple roasted carrots served topped with a tasty tahini sauce, pomegranate and pistachios!
Fresh Beetroot cubes mixed with the creamy and tangy tasting feta cheese, this salad is perfect to have with a summer Christmas salad.
And easy recipe for mini sweet potato gratins with pecans and fresh herbs that are perfect for the Holidays.
This light and healthy salad takes just 10 minutes with a sharp knife for a little slicing and chopping to pull together and is the perfect addition to any potluck barbecue.
This may technically be a sweet potato casserole, but it's my modern take. For one, there's little-to-no (vegan) butter involved. Second, it's naturally sweetened with maple syrup and coconut sugar. Third, I added butternut squash for true autumnal flavor. Lastly, I replaced the marshmallows with coconut sugar-toasted pecans.
This working with yeast is scary? It isn't! This recipe for EASY Buttery Yeast Rolls will make you the star of Thanksgiving dinner!
A staple of a Sunday Roast dinner and definitely up there with the ultimate comfort foods.
Wow your guests for your next brunch with these ham & cheese puffs. Serve with a crisp salad for an easy yet impressive dish with little effort.
This irresistible cheese ball recipe would be perfect any ol' time of year.  (It has already earned a guaranteed spot on my Super Bowl menu this February!)  But since it is red and green, it gets my vote as a favorite new Christmas appetizer.
low Cooker Creamy Cheesy Corn ~ a rich, comforting side dish that's the perfect addition to any holiday menu…because not only is this recipe delicious, but it also frees up the stove and oven!
Baked Zucchini Fries is the ultimate veggie side dish. It is crispy and crunchy on the outside but firm and soft on the inside. It hits all the salty, crispy, savoury notes you crave "" without any added guilt!
Everybody loves creamed spinach, even folks who hate spinach! Here's a luxurious baked version that I love serving with oven-roasted pork tenderloin, though it pairs just as well with steak, pork chops, or any other protein on your plate. Splurge on a little mid-week comfort food and make this with your dinner tonight!
This summery sauté of corn and bacon makes a simply delicious side dish.
The base starts off with a mixture of softened (low-fat) cream cheese and creamy gorgonzola that's whipped together in a mini food processor, of course if you like large pieces of blue cheese in each bite, you can just mix the two ingredients by hand.
The obsession with avocado continues.  I'll admit I didn't eat these, I'm not a huge fan of avocado"¦ it is the texture that gets me every time.  I don't mind it in a sandwich or roll, but not on it's own. Ewww.  But many people are fans.  And the girls that I made this for said it was delicious, so you will just have to take their word for it!
The filling is zesty and creamy and has some crunchy texture from the celery and pickle. Tuna pairs magically with eggs and the fresh herbs give the whole pantry staples flavor group some cheerful brightness.
Mini Baked Potato Bites are very simple to make and easy to eat. They make for a very elegant starter for a party and you can make them as simple or as fancy as you like!
Read more at: https://www.stayathomemum.com.au/recipes/mini-baked-potato-bites/
Looking for a quick and easy chicken dinner idea? These Parmesan Chicken Roll Ups will be one of your favorite easy chicken recipes. Simple meal idea for any day of the week.
This loaded cauliflower casserole is bursting with flavor""all the RIGHT flavors""that is. This casserole takes cauliflower to a whole new level thanks to yummy ingredients like sour cream, lots of cheese and bacon.
You can serve these Baked Stuffed Sweet Potato as individual or slice once cooked, either way it's delicious and healthy! Go figure lol.
Love cheese? Try this cheesy goodness of Taco Cheese Ball! Best paired with biscuits and might try it with fruit and veggie sticks. Nom nom!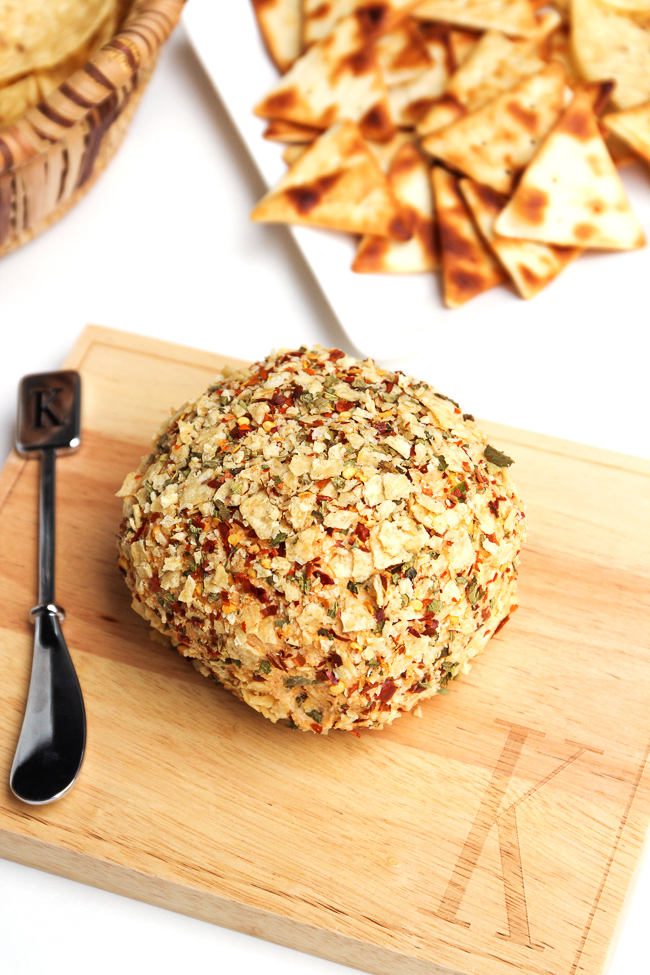 Nothing taste better when you have salsa in your table. Craving for something Mexican? This easy Corn Salsa is the perfect refreshing side dish you can have this holiday season!
This good old Potato recipe never goes wrong! Mouth-watering and perfect not just this holiday but in every special occasion.
Carb binging this holiday? Well, give your usual rice meal with a twist and try this Spanish Red Rice recipe. Mmmmm so good!
Crunchy with a little roasty taste, this roasted honey garlic cauliflower is very delish. For sure your family and friends will crave more of this!
Serve your usual corn dish in a unique way and try this slow cooker Milk and Honey corn on the cob. Yum yum creamy and milky.
Mix up your favourite beans with gazillion nuggets of bacon! This dish is magic!
You will change the way you think and cook your peas when you try this Buttery Garlic and bacon peas! Definitely a great side dish this Christmas!
If you are looking for a quick and delicious Mexican casserole dish, this Dorito chicken casserole is the perfect meal for you. makes a perfect dinner for any night of the week. Enjoy!
Craving for cheesy stuffing but with a twist? Try this Beer Cheese Stuffing, it's the most delicious stuffing you will ever taste! Your family and friends will definitely enjoy and ask for more of this.
Everything looks delicious!

Now I don't know which one I'll cook for Christmas! Hmmm…