Got a Teenage Girl and no idea what to buy her for Christmas?
We've been there! It can be hard to find exactly the right thing. Teenage girls are young women now, but they still have some childhood to enjoy, and a Christmas Gift that spans the gap is what you need.
Teenage girls are definitely not into toys, and be wary of any gift that is going to make them seem like little kids (God forbid). As teens they're looking to be on-trend, gain experiences, and ultimately have things to share with their mates.
So, we asked the Stay At Home Mum experts, you guys! Here's what you think are the best things for teenage girls this year.
More Reading:
General Great Gift Ideas for High School Aged Girls:
We particularly like Girlfriend Magazine (an Aussie classic) as well as Seventeen and Teen Vogue, both US-based magazines aimed at teen girls. It's a gift that will be appreciated all year (as they are available on subscription).
Modibodi makes incredible underwear for women that is both comfortable and practical. They have released their range of period underwear for teens – and a set or two would make for a wonderful Christmas Gift!
3. Stand Up Paddle Boarding Lessons
Give your teenager an experience to remember! Stand Up Paddle Boarding can be done all around Australia, and it's perfect for a Christmas Gift because the weather is nice and hot (and the water is oh so cool!).
Most Stand Up Paddle Board lessons start from $30.
Find one in your area at Adrenaline.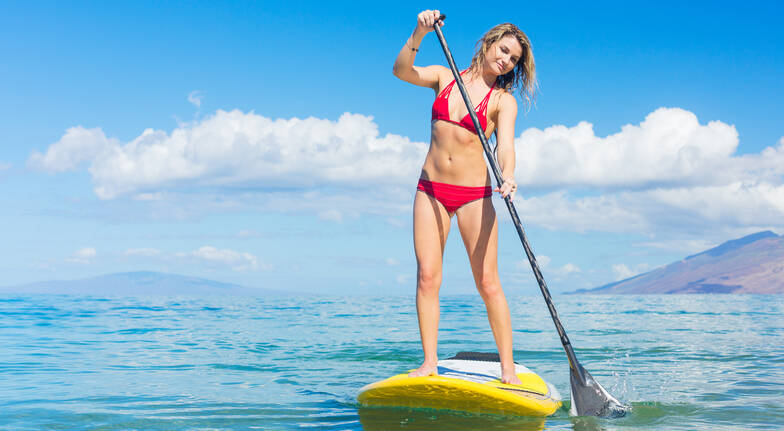 4. A Good Book:
Books make absolutely fantastic gifts, and there is an absolutely booming young adults fiction world out there are the moment with so many great picks for high school girls. Our picks include a mix of good series, as well as a few fantastic standalone novels.
Check out the range of top titles appropriate for Young Adults:
Grab copies at these stockists:
5. Book Your Teenage Girl a Horse Riding Adventure
If your teenager is into horses, why not book her an experience of a lifetime by buying her a horse riding adventure!
Available all over Australia! Book through Adrenaline.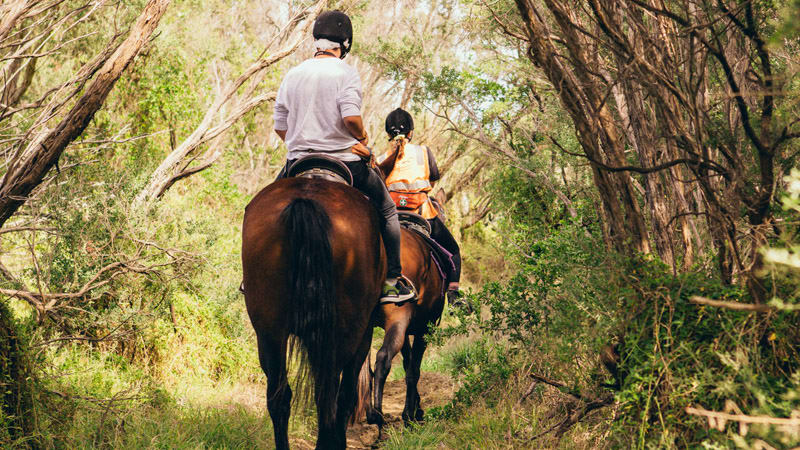 6. A Beauty Fridge
Beauty Fridges are so hot right now! They are mini-fridges that keep your makeup cool and fresh. Plus girls don't have to just keep their makeup in the fridge – anything that needs to be refrigerated can be kept there!
More Reading: 10 Best Beauty Fridges for Your Christmas Beauty Gift
7. Wireless Phone Charger
Most girls already have a phone (or may get one for Christmas!) – and they are always losing their phone chargers. Having a wireless phone charger is a great gift for their desk at home so they can't complain about a missing cord again!
Our Pick:
The Anker Wireless Charger PowerWave Pad
8. Apple Watch Fitness Tracker
Apple Watches are the perfect gift for teenage girls. They mix style with functionality and practicality. Your daughter can take calls, answer emails and track her fitness all the same time.
We love the Apple Watch SE in Gold with the Starlight Sports Band (pictured)
Every kid and their dog wants Apple AirPods for Christmas this year. And the best place to grab them is Amazon (well they are just about the only seller who has them in stock!)
A comfy chair for gaming – and an adorable chair for her room. These Throne Boss Gaming chairs are the best of both worlds! Comes in four colours (black and red, black and blue, black and green and black and purple).
Price: $9.99
Stockist: Catch
If your high school-aged daughter loves music and enjoys the odd shower concert, a Bluetooth Wireless shower speaker will really encourage her to enjoy those tunes anyway. Plus with it costing under $10 – it's a great stocking stuffer!
12. A Set of Makeup Brushes
High school girls are just getting into the makeup game, and you can ease the road by providing some great accessories to get them started. We recommend a really good kit of make-up brushes, so they're building on a good foundation of high-quality brushwork!
Bedroom Decor:
With many Instagram Reels showing 'Bedroom Tours' now, designing and beautifying your teenager's bedroom is very much in demand. So here are some Bedroom Decor ideas for Christmas!
These are all the rage at the moment – especially for teenagers! Thank you to the few ladies who suggested them on the Facebook Page.
Squishmallows are soft and cuddly marshmallow-like plush toys that are comfy to lie on and cuddle. This one pictured is 'Prince the Pug'. Also available are:
13. Flamingo Neon Light
Price: $349.00
Stockist: Flamingo Neon Lights
We adore these cute Flamingo Neon lights from Custom Neon from $349.00!
Got a quirky teenager who loves her room? This is a nifty and unique gift – a tad on the morbid side.
A beautiful and nerdy replacement for a bedside lamp. Responsive to audio and touch, this is a gift she will carry with her for years.
Okay so these ain't cheap – but they are one of the most sought-after Christmas Gifts for girls this Christmas! Now available in 'Prussian Copper' – be the favourite on Christmas Morning!
The Dyson Airwrap has a highly advanced V9 motor that uses aerodynamic principles to create the 'Coanda Effect' which allows you to easy curl your hair without high levels of heat.
Price: $34.55
Stockist: Catch
Behold! Find the answers to all questions with a Magic 8 ball! Ask it any question – it will use its inner wisdom to give you the answer!
Get photo's of family and friends instantly with the 'Oh Sna[ Intax Instant Photo Kit'. Available in lilac, sky blue, ice white, blush pink and charcoal grey.
The perfect hair straightener in a gorgeous rose pink. The GHD Rose Pink is a limited edition colour and comes with its own heat resistant bag.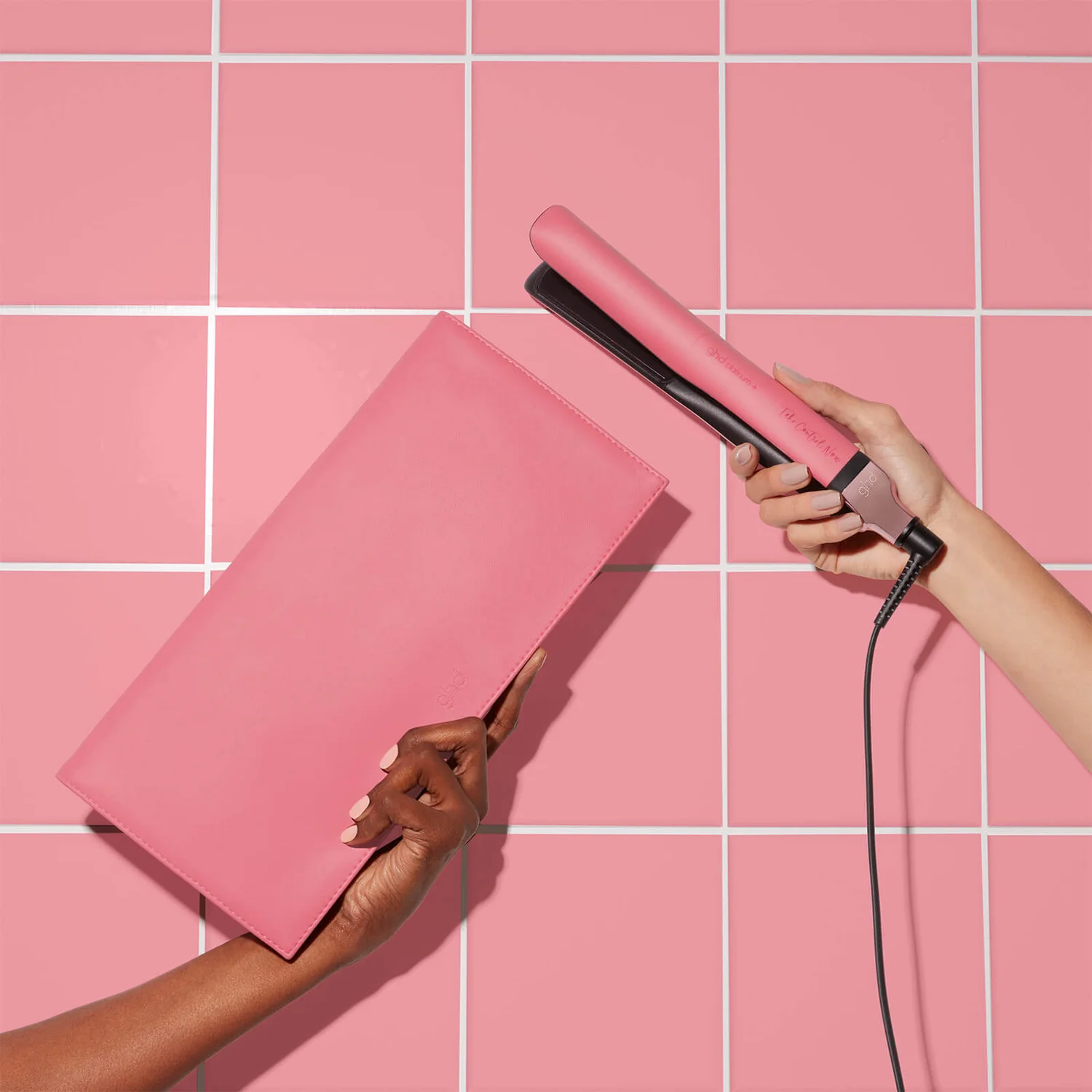 You can't go wrong with hair appliances for teenage girls. And this one will give your little princess beautiful mermaid tresses! Plus it is loads more affordable than the Dyson Airwrap or the GHD Straightener!
Available for Playstation or the Xbox, Life is Strange True Colors is the latest version of the 'Life is Strange' game. It is an adventure game focusing on a girl called Alex who is trying to manage her empathic powers whilst solving a mystery in a small Colorado town.
Monthly Subscription Box Cost: $19.95 per month including delivery
Stockist: Bellabox
If your teenage girl is made on skincare and makeup – what about a monthly subscription box filled with the latest and greatest goodies on the market! It can be Christmas every month with Bellabox.
Every girl needs a good hair dryer – and this Philips Moisture Protect Hair Dryer looks great and will also look after her hair. It adapts the drying temperature to preserve the hairs natural hydration. Has two speeds and three heat settings for full control and precise drying and styling and comes with a two-year guarantee.
100% mulberry silk pillowcases are beautiful but they are an absolute fortune (for the real ones!). But a good substitute and just as soft is Satin. And tie dye is all the rage now – with over 3900 positive reviews, this is a firm favourite this Christmas.
Also comes in blush, ivory, leopard, silver and marble.
Price: $220
Stockist: The Iconic
You can't go wrong with shoes – no matter how old she is. And we ADORE these Abbi Slip On
Runners from DKNY. Available in four different colours, they are trendy and functional!
Teenage girls love decorating their room. And with these Projector Lights, you can turn her room into a galaxy without having to open a can of paint!
27. A New Pair of Swimmers
We are coming into Summer, and a girl has to have a brand new pair of bathers! We love this gorgeous Mini Gia Set from Infamous Swim. It comes in four colours – but the Safari Leopard is just darling!
28. A Pair of Coco Flatforms
Ugly sandals are so hot right now! But ahhh – the young people and their fashion. At least they are practical too!
29. Jade Gu Sha
A Gu Sha is designed to gently contour and sculpt the face. It helps the face absorb skincare products and they have been used for thousands of years in traditional Chinese medicine.
Price: $44.99
Stockist: Yellow Octopus
Practical and hilarious – grab this huge pepperoni pizza inspired beach towel. It is a giant 152cm wide and is perfect for the pool or the beach.
Bubble earrings are making a comeback, look at these gorgeous Disney inspired ones, these are the perfect gift for your Disney loving teen.
So these are our 30+ best gifts for Teenage Girls for Christmas 2021 – as told by you – our reader! If you have a great gift idea to add to the list – drop us a line at [email protected]
Merry Christmas everyone!