One of the most indispensable items in my kitchen is my muffin tin.
And this is not because I make muffins all the time — well, it's not the only reason. The real reason is that aside from sweet, decadent muffins, you can also make virtually anything using a muffin tin. And muffins size snacks are perfect for kids or just for snacking!
In fact, I have your recipes for 30 meals made in a muffin tin. Trust me: you'll want to make all of these!
More Reading:
These ADORABLE little Shepherd's Pie Cupcakes are made in a muffin tin – and do really look like delicious little cupcakes!
I love these to snack on during the day – delicious!
Who would have thought you could make Mac N Cheese into a Muffin? Here's how!
If you need to make a delicious and filling breakfast for loads of people, this is a great recipe to make!
Bubble & Squeak is a pattie made of all the leftovers from dinner the night before, mixed with mashed potato. But why cook it in a pan when you can make it into a meal in a muffin tin!
A novel and wonderful way to serve spaghetti – in a muffin tin!
Rice and Beans – so delicious and so cheap to make. This recipe by Savvy Mom would make a fun side dish for a roast dinner! Best of all, this recipe is also Gluten Free.
Whoooaaaa – Pizza – in a muffin? Yes Please! Best Recipes here in Australia have this delicious recipe for little muffin-sized Pizza's. Yummy!
I only EVER serve my meatloaf like this now! The meatloaf gets the delicious crust all over – so delicious!
These little salmon patties make an excellent light dinner when prepared in muffin tins and served with sauce on the side. Additionally, you may bake two batches and freeze some of them for a later quick, lower-fat supper.
I'm not a morning person, so I was searching for a strategy to eat a hearty breakfast without actually setting my alarm any earlier, and this is what I managed to come up with. You may cook them on weekend and have breakfast ready for the workweek. Simply place them in the fridge and reheat in the microwave in the morning.
An excellent substitute for the typical potatoes or rice, this recipe makes a tasty side dish.
They have all of the flavor of French toast but are cut into small pieces and baked in muffin cups. The single serving size makes them ideal for feeding a large group.
Breakfast would be my automatic reaction if you asked me what meal of the day I enjoy the most. These tiny piece of heaven are everything else in a little two-bite bacon egg cup package.
Individual sized portions of creamy, cheesy pasta are the ideal way to satisfy cravings without overindulging. I had two of them for dinner, along with a side salad, and was very satisfied!
The combination of pesto's fresh flavor, robust chicken, luscious tomatoes, and creamy Mozzarella makes for a perfect wonton filling. These are fast to make and perfect for grab-and-go lunches, Summer potlucks, or family meals.
These Rosemary Sweet Potato Stackers are simply divine. They look and taste incredible!
The muffin pan ensures that every potato slice is perfectly cooked.
Lasagna Cups are brimming with scrumptious sauce and ooey-gooey cheese! They taste exactly like lasagna and are a lot of fun to eat!
I loved the idea of everyone having their own little cake, and it just looked super cute; it has all the right flavors and pairs well with a vegan gravy.
I doubt I'll ever discover another taco dish that I enjoy as much as these wonton tacos. They feature two layers of crispy taco shell, seasoned meat, hot tomatoes, and gooey cheese in one mouthful!
The oatmeal cups were so popular that they were gone by the afternoon, when the youngsters had worked up an appetite after a few hours in the pool.
These are wonderful and ideal for road trips! I also appreciate how versatile recipes are; you may make them in any way that suits your needs.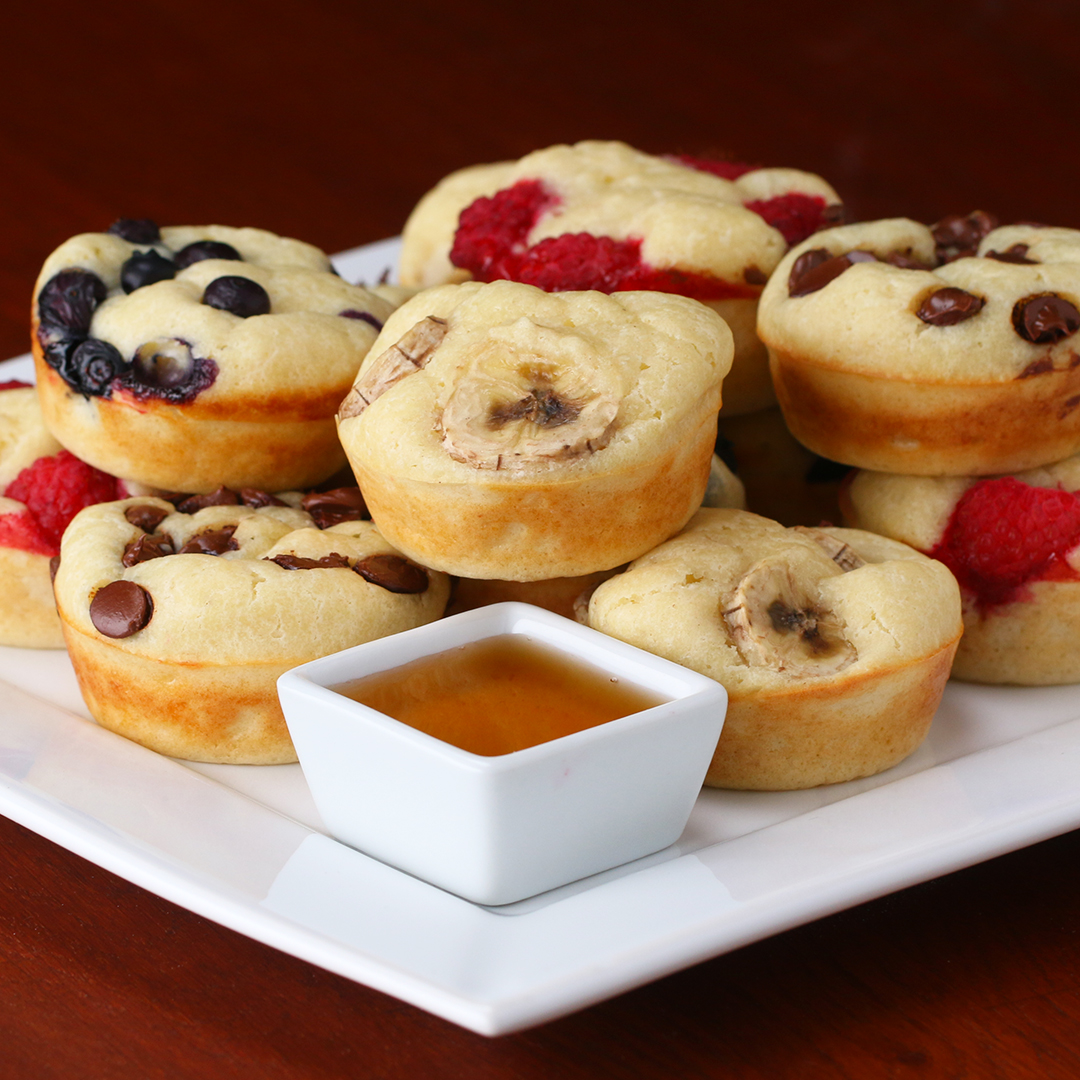 My entire family gushed over them. They are quite versatile; just make your preferred toppings and "pack" them into the batter, depending on the size of pizza toppings you want.
Popovers are a delightful hybrid between French toast (which is too messy to dredge) and pancakes (not eggy enough). Children appreciate them for their magical rising qualities, while adults admire them for their convenience, taste, and versatility.
Take a hint from Be Brave, Keep Going and whip together this quick meal!
These delectable Cheese and Bacon Muffin Tin Hash Browns are a terrific treat for serving a crowd and are made even better with the addition of cheese and bacon! You may even make these ahead of time and freeze them.
Mini BBQ Chicken Pizzas made in muffin tins – a new take on pizza that is sure to please!
Ground almonds are blended with chopped broccoli and grated Parmesan cheese before being shaped into little meatballs and cooked in a tiny muffin tray. It'll be a sure hit to the whole family!
These Mini Cheddar BBQ Turkey Meatloaf Muffins are a tasty and quick weekday supper. They are healthful and make an excellent make-ahead or meal prep recipe. They're a hit with my kids!
These soft, light, and fluffy old-fashioned yeast dinner rolls are the ideal companion to any meal. The best thing is that they aren't difficult to make; if I can do it, anyone can!
This fabulously beefy-zippy-fun mixture creates a hearty dish that's light and refreshing enough to prepare on warm days. Furthermore, this meat creates the greatest leftovers, making it ideal to bake at the start of the week and enjoy again.
A tasty and genuine Falafel Recipe with Tahini Sauce that will take your breath away! Make one of the Middle East's most famous recipes using fresh chickpeas and a muffin tin.
Thinly sliced velvety potatoes bathed in cream, parmesan cheese, garlic, and a hint of thyme are stacked high in individual pieces ideal for any social gathering.
For just about any occasion you can imagine, little cherry pies are the ideal dessert. The filling is simultaneously sweet and acidic, and the crust is flaky.
Might as well get a Muffin tin while you're here to set yourself up for making the recipes!
Which of these muffin tin recipes will you be trying out?