How do you go about choosing the best meal replacement shakes for men?
Hey fellas!  Have you gotten a bit soggy in the middle?  Do you snack when you are hungry and just grab something easy that isn't exactly healthy?  Do you want to lose those love handles but don't have a lot of time to play sports or go to the gym?
Look – we hear you! Lucky for you – we gals actually don't mind a bit of a Dad Bod! But if it bothers you and you want to do something about it – you have come to the right place.
The simplest way to make a change is to invest in a good meal replacement shake. They are fast, nutritious, and filling and they WORK.  They are a great way to kick-start weight loss and get you motivated to move!  And we have a list of the best meal replacement shakes for men's weight loss!
We understand that many men are embarrassed to ask for help when it comes to losing weight…
Weight Loss Shakes Can Seem Intimidating At First!
When looking for a weight loss shake, you want one that caters to men.  That's why it's great that weight loss shakes companies are now catering to you and incorporating the vitamins and minerals that men need in a full meal replacement shake.
There are so many men's weight loss shakes on the market to choose from and let's face it, they all sound pretty appealing, but how do you know what to look for? What is actually healthy? And most importantly what is going to work for you?
Let's look at our list of the Best Meal Replacement Shakes for Men's Weight Loss – their pros and cons – and which is the best one to suit you and your needs.
More Reading:
Men are Often Mocked for their 'Healthy Food Choices'
When eating out with family and friends, many men feel 'obligated' to order a big steak and chips. Many feel that if they ordered a 'salad' or something else on the menu that is considered 'feminine, they will be called out for their choices. But as a community, we should be applauding our men for choosing healthy options, because let's face it – we are all getting fatter. And it is our lifestyle and food choices that are causing that weight gain.
So fellas, well done for taking the first step!
Paul Rudd rocking the Dad Bod – MEOWWWWW
What to look for in a Men's Weight Loss Shake?
Meal replacement shakes are great for people who are on the go and don't have time to fit in a proper healthy meal, they are also a really good way to manage portions and avoid poor quick meal options like fast food. When choosing a weight-loss shake it is important to keep in mind that they are not all the same, like any food they differ in nutritional value. The first thing to do when choosing a shake is to check the ingredients and the nutritional info.
It is important to find a meal replacement shake that will leave you feeling full so that you do not feel the need to find a quick snack straight after, a protein shake that is high in protein, healthy fats and loads of fibre will achieve this.
You also want to find a weight-loss shake that is low in sugar with no artificial flavours or other nasties like aspartame, acesulfame potassium, maltodextrin, cellulose gel, or sodium phosphate. Other things to look for when choosing a weight-loss shake are low GI carbohydrates and lots of vitamins and minerals packed in.
Why Try Meal Replacement Shakes?
The reason most of us (men and women) gain weight is that we are so busy, we grab food on the go – and that food usually isn't the best choice when it comes to fat content and nutrition. Meal replacement shakes are great as they are a healthy breakfast choice that only take one minute to make, you can have one for lunch – they are portable so you can just 'grab one and go' – and with these shakes, you don't have to worry about finding a balanced and healthy meal that is low in calories – because the meal replacement shake does it all for you.
You do want to ensure that any meal replacement shake is delicious and filling – and sometimes that is a bit of trial and error to find one that works for you.
Tip: Consider ordering a lower amount or trying samples before committing to a larger order quantity.
How many Calories Should Men Consume to Lose Weight?
Well, this does depend on your age, BMI, current weight, activity level and height. There is a nifty 'Calorie Calculator' here that you can use to know exactly how many calories you should consume per day.
But an 'average man' between the ages of 26 – 45 requires 2600 calories per day to maintain his current weight. If you want to slowly lose weight, you would need to reduce that calorie intake to 2300 – 2500 calories per day.
The Difference Between Men's Weight Loss Shakes and Women's Weight Loss Shakes?
Men have different nutritional needs than women – so it only seems right that men should get a weight loss shake that addresses those nutrient needs – instead of a 'one size fits all' weight loss shake. Because men have a higher muscle mass than women, they require more protein in their diet. So this is a key feature to look at ingredient-wise when choosing a shake for your needs.
Women tend to need more iron – and many meal replacement shakes have added vitamin and minerals that address that need. See this article for more information on women's weight-loss shakes as such.
Men require more calories in their daily diet so meal replacement shakes for men should reflect this.
What Protein Source Is Right For You?
WPI, WPC, sometimes it reading the label can be like deciphering a code, so what is the difference between the proteins and what should you look for? If you have no allergies to dairy then Whey is a fantastic source of protein, however, if you are lactose intolerant or allergic to dairy completely then you will absolutely have to avoid WPI (Whey Protein Isolate), WPC (Whey Protein Concentrate), and Casein.
Plant-based proteins are an excellent alternative and protein can be derived from peas, hemp, brown rice and many other plant-based products.
Prices for Weight Loss Shakes vary considerably – for a reason!
There are inexpensive weight loss shakes, and there are supremely expensive weight loss shakes.  The difference lies in the quality of the ingredients.  If you are just replacing one meal per day, you can certainly stick to the cheaper brands, such as those you can purchase at the supermarket or chemist, as you are getting all your main nutrients from the other two meals you consume during a day.
But if you are going for major weight loss and want to replace two or three meals per day – consider looking into one of the more 'quality' weight loss shakes that are from more specialist and boutique suppliers. Many of these more expensive shakes are low in sugar and focus on taste, which is so important when it comes to sticking to a meal replacement weight loss program!
Here are some of the most effective and healthiest Weight Loss Shakes for men:
Protein Source: Whey Protein Isolate & Whey Protein Concentrate
Price: $3.00 per serve (Based on the 140g container in chocolate flavour) – View Current Price>
Flavour options: Vanilla, Chocolate, Banana, Caramel, Choc Mint, Coffee, or Strawberry
The guys at Man Shake are known for having the best meal replacement shakes for men! It will keep you full with 30 grams of protein and contains natural fat burners to assist with losing weight around the stomach. Man Shake contains 25 vitamins and minerals as well as pre and probiotics to promote healthy gut flora. The Man Shake also do a very popular vegan shake if you have allergies or intolerances.
The Man Shake has over two-hundred, 5-star reviews on Product Review.com.au and that's why this is number 1 on our list of the Best Meal Replacement Shakes for Men's Weight Loss.
"The Man Shake only diet that I have managed to stick to and the only one I have enjoyed. I started at 108kg and after 2 months I'm down to 96kg feel amazing! To everyone complaining of the taste and the texture, it's best served cold, so pop them in the fridge and if it's too thick, simply just add more water. Easily the best shakes I have tried and would recommend them to anyone who wants a change in their life."
and
"Losing cms and kgs. My wife and I are both using it and having good results. Really enjoying the flavours of the shakes as well the man bars. Currently using the chocolate and strawberry shakes."
The Man Shake can only be purchased directly from their website:


Protein Source: Plant-Based
Price: $4.66 per serve (Based on the 750g packet in vanilla flavour)
Flavour options: Vanilla or Chocolate
High-Quality Meal Replacement Option
The Proganics Organic Plant Meal Replacement is low in sugar, high in protein and contains essential vitamins and minerals such as Vitamin B12, Iron and Zinc. It is also sweetened with organic monk fruit and contains pre and probiotics to help promote gut health… did I mention it is also gluten-free!
This is one of the more high-end men's weight loss shakes – sure it is a bit more money – but the ingredients are high quality.
Proganics customers love their protein shakes saying:
"The best organic plant protein out there by far! Gentle on the tummy and tastes great!' and "I've tried so many vegan proteins and pro organics is the best. The texture is so smooth and the taste is delicious. Honestly it's the only protein I would buy."
See their range of Meal Replacement Shakes here>
Protein Source: Raw Organic Protein Blend
Price: $3.35 per serve (Based on the 484g container in vanilla flavour)
Flavour options: Vanilla, Chocolate or Lightly Sweetened.
As well as being low in sugar, filled with vitamins and lots of protein with 20 grams per serve Garden Of Life's, Organic All-In-One shake also contains greens, healthy fats, organic fibre, microbiomes and enzymes. It is completely plant-based and is made with raw sprouted organic ingredients. The Raw Organic All-In-One shake is made with raw ingredients so everything maintains it's nutrients during production, it's Kosher and as well as being vegan, is also completely free from dairy, gluten and soy.
This is one of the most popular men's weight loss shakes in the United States which is why it is on our list of the Best Meal Replacement Shakes for Men's Weight Loss.
The Raw Organic All-In-One Shake has over three thousand, 5-star reviews on Amazon with customers saying
"Find this much more filling than other meal replacement options"
and
"Amazing product. Recommended. Gives energy and feeling really full after 1 portion. Will buy again.".
Stockists:
Protein Source: Whey & Soy Protein
Price: $3.50 per serve (Based on the 800g container in chocolate flavour)
Flavour options: Chocolate
You may have heard of the very popular meal replacement shakes by The Healthy Mummy, well men are in luck because they have recently released The Healthy Man Shake! The Healthy Man replacement enhances weight loss ability while increasing stamina and muscle strength. Their unique formula will also improve the health of your man's hair, give extra energy and promote a healthy gut. The Healthy Man shake also has no added sugar, is high in protein with 24g per serve and has lots of fibre to keep you full and satisfied.
We are huge fans of The Healthy Mummy, it is a quality product with insane reviews – so that's why their new product, The Healthy Man is on our list of the Best Meal Replacement Shakes for Men's Weight Loss.
See their range of Men's weight loss shakes here >
Protein Source: Whey Protein Isolate
Price: $1.62 per serve (based on the 40 serving bag)
Flavour options: with over 20 flavours there is sure to be one you like!
Low in sugar, vegetarian and low in fat, My Protein's Impact Whey Isolate contains 23 grams of fast and slow-release proteins in every single serve. This helps men to grow and maintain important muscles. Using the very finest in ingredients.
We like the fact that the ingredients are specifically designed for men and that's why we have added it to our list of Best Meal Replacement Shakes for Men's Weight Loss.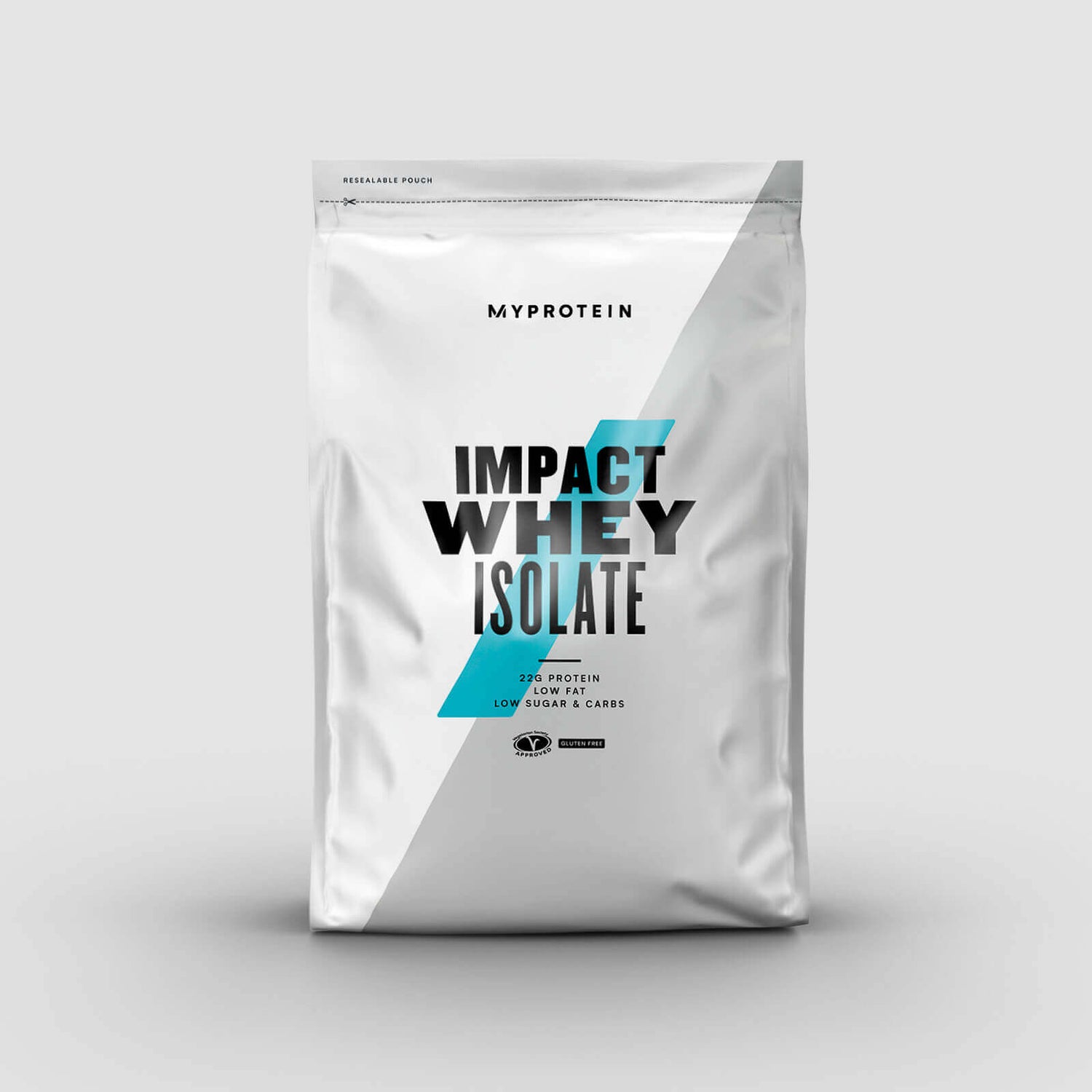 Protein Source: Whey Protein Concentrate & Whey Protein Isolate
Price: $2.12 per serve (Based on the 1kg packet which costs $70)
Flavour options: Rich Chocolate, French Vanilla, Raw Coconut and Banana & Honey
True Protein is one of those smaller companies that produce high-quality meal replacement shakes – and this version, the Pro Define is perhaps the best of the best. Low in fat and carbs but high in protein, True Protein Pro Define contains all of the essential macronutrients men need to lose weight. Unlike the supermarket brands, this formula contains additional ingredients that support your weight loss journey including L-Carnitine Tartrate and Green Tea Extract which assists in metabolising fat.
True Protein is truly one of the Best Meal Replacement Shakes for Men's Weight Loss because it is a very high-quality meal replacement shake.
Protein Source: Whey Protein Concentrate & Whey Protein Isolate
Price: $1.93per serve (Based on the 1kg packet in chocolate flavour)
Flavour options: Chocolate
What makes the VPA shake different from others on the market is the amount of testing that it has gone through to prove the quality of the ingredients. We know that the Lean Shake Plus Meal Replacement has to be good because it went through rigorous third-party lab testing by the National Measurement Institute after it was developed! VPA is also one of a handful of supplement companies to be certified by Informed-Sport the world leader for supplement quality assurance.
Each of these weight loss shakes contains 28g of grass-fed protein, just 4g of complex carb and contains all of the important vitamins. My favourite thing about this product is the fact that it also includes Green Tea Extract for fat burning 2g of BCAA's for muscle repair.
That's why we think VPA Australia Lean Shake is one of the Best Meal Replacement Shakes for Men's Weight Loss
There are hundreds of positive reviews for this shake on the VPA website with customers raving about the flavour and effectiveness,
"I've always loved VPA's protein shakes and all the flavours, would highly recommend to my family members and friends.",

"Absolutely love it and am still seeing wonderful results! Can taste the vitamins in the chocolate and the strawberry is great with cold water in the morning." and

"Love this product for when you're on the run. Delicious."
Read More:
No matter what product you choose remember to scrutinise the ingredients and nutrition panel first, even speak to your health care professional first if you are unsure if it is the right shake for you.
Best Meal Replacement Shakes for Men's Weight Loss
Best Meal Replacement Shakes for Men's Weight Loss