List of Vegan Cheeses Available in Australia
My husband has recently gotten his health checked and it came back (unsurprisingly) that he can no longer eat dairy. But he loves cheese – oh how he loves cheese! So I was quite surprised when I found out that you can actually buy Vegan Cheese, that is dairy-free cheese! Now I'm about to go on the journey now to try them all out! I feel like I've been living under a rock because I didn't know about this!
On top of that, when I visited Sydney just this last weekend there was a Vegan rally in the Sydney CBD – now this is a topic I don't want to get into – I have farmers in my family and my area which I totally support, but let's not talk about that. The thing is, I'm certainly open to trying new foods, and I'm excited to eat loads of cheese #winning. So here are the different types of cheeses I found, most are pretty widely available in most Supermarkets, other are a bit fancier and can only be bought online (with cold packs).
My Life Bio-Cheese
Bio Cheese is a vegan, dairy free cheese replacement that has a savoury flavour and a very cheese-like texture. It is made from coconut oil, sea salt and vegan cheddar flavour.
Flavours:
Original Block
Cheddar Flavour Slices
Pizza Shred
Chedda Shred
Feta (Smooth & Creamy)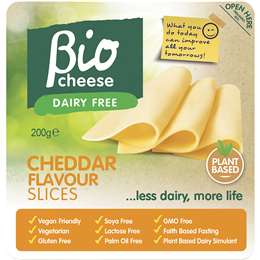 Where is it available?
Coles
IGA
Cruelty Free Shop
How much does it cost?
This stuff ain't cheap (of course pretty much any specialised food is quite expensive!
For a standard 200 gram Cheddar Block – pricing was:
Woolworths $6.00
Honest Reviews via Product Review.com.au:
'It doesn't really melt but I love it on crackers and sandwiches'
'Tricky to melt, but it melts better than many competitors. Tastes a bit like… Edam? More than cheddar.'
'I love this cheese but the weight of the pack has gone down from 250 grams to 200 grams so I will not buy it any more as it is too expensive and will start making my own.'
Sheese from Bute Island
Sheese is a dairy-free vegan cheese made in the United Kingdom. The Sheese range are certified vegan and most are also kosher. All of their ingredients are non-GMO and their products are stocked all over the world.
Flavours:
Vegan Mature Cheddar Style
Vegan Mild Cheddar Style
Vegan Cheddar Style with Caramelised Red Onion
Vegan Red Leicester Style
Vegan Smoked German Style
Vegan Edam Style
Vegan Gouda Style
Vegan Greek Style
Vegan Wensleydale Style with Cranberries
Vegan Cheddar Style with Jalapeno & Chili
Vegan Cheddar Style with Garlic & Chives
Sheese also has full ranges of Cream Cheese Style cheese, Grated Sheese, Sheese Slices and Sheese Wedges. So loads of choices.
Where is Sheese Available?
Not all of the Sheese range is available at all stores, but the following stock some of the range.
Woolworths
Cruelty Free Shop
Artisa
Vegan Online
Angel Food Dairy-free Parmesan Alternative
Angel Food Dairy-Free Parmesan is a powdered alternative to the strong flavour of Parmesan cheese. It is used by being spooned over hot pasta or pizza or just mixed into other vegan foods to add some strong cheese like flavour. This particular brand uses coconut flour, sunflower oil, yeast extract and natural vegan flavours to make the mix.
Angel Food is a New Zealand business founded in 2006 by vegan activist Alice Shopland.
Other Flavours by Angel Food:
Dairy-Free Cheddar
Dairy-Free Cheesy Sauce Mix
Dairy-Free Mozzarella
Dairy-Free Feta Alternative
Dairy-Free Smoky Parmesan
Where is Angel Food available?
Daiya Foods
Daiya dairy-free cheeses are raved about online and best of all, get the big tick of approval from Peta Australia. All the profits from the sale of Daiya Foods in Oz go to supporting Freedom Hill Sanctuary which is in South Australia and looks after neglected, orphaned or mistreated farm animals.
Flavours:
Cheddar Style Shreds
Swiss Style Slices
American Style Slices
Cheddar Style Slices
Blue Cheese Dressing
Mozzarella Style Slices
Where can you buy it?
IGA
Online direct from Daiya
Sprout & Kernel
Now this cheese is quite a bit different to the above cheeses, as this cheese replacement is made on nuts. Sprout and Kernel is an environmentally conscious business that creates artisan tree nut cheese from cashews and macadamia nuts. All the cheeses are dairy free, gluten free, soy free and cruelty-free.
Cheesy Flavours Available:
Herb Nut Cheese
Peppercorn Nut Cheese
Chive Nut Cheese
Hemp Tree Nut Cheese
Aged Nut Cheese
Where You Can Buy It:
AVS Organic Foods Kinda Cheese
AVS is located in Melbourne and specialises in making Vegan Cheese. If you have allergies, are fasting or happily vegan check out our range which encompasses different bases to suits individual needs. The range can be purchased online, markets or through stockist.
AVS Organic Food Cheese Flavours:
Non-Dairy Cheese Seed Parmesan
Non-Dairy Cheese Nut Parmesan
Non-Dairy Blue Cheese Style
Non-Dairy Cheese Soy, Lemon, Chives and Dill
Non-Dairy Cheese Baked Almond Feta with Garlic, Chilli and Rosemary
Non-Dairy Cheese Cashews with Miso
Where is it available?
Vegan Online
The Cruelty Free Shop
Lauds
Lauds creates plant based foods to please the tastes of vegans everywhere. All Lauds products are made with a variety of nuts, oat milk and oils. They source organic, local and sustainable produce to create their masterpieces.
Cheese Flavours Available:
Melt Me Vegan Cheese
Aged Cashew Vegan Cheese
Greek Style Feta
Persian Style Feta
Pepperberry Smoked Oat Cheese
Aged Walnut and Cashew Cheese
Where can they be purchased:
Tasmanian Gourmet Online
The Vegan Cheese Shop
Artisa Plant Based Cheese
Artisa are hand-made cheeses crafted in Tasmania by Dr Julie Martyn. Julie had a dream to showcase delicious foods that are plant-based using Tasmania as her palette.
Flavours:
Cloth Bound Cashew Cheese
Gladstone (Cashew Nut Cheese Smoked with Tasmania Applewood)
Ben Lomond (White Mould Cashew Nut Cheese with Tasmania Vine Ash)
Hobart (Semi-firm Cashew Cheese with cold-brew coffee)
St Claire (Pristine and Natural Cashew Cheese)
Kunanyi (Cashew Cheese with Pepperberry Dusting)
Tamar Fresh (Cashew Cheese with Tasmanian Truffle)
Van Diemen (Cashew Cheese with Ash Dusting)
Where Artisa can be purchased:
Green Grove Notzerella
Notzarella looks, feels, shreds, melts and tastes just like you'd expect. But above all, it satisfies, something you need to discover for yourself. Notzarella is the breakthrough that thousands of vegans, lactose intolerant and health conscious Australians have been waiting for. It heralds an exciting new era for many, raising the bar for the whole industry.
Green Grove Flavours:
Stockists:
This list, of course, does not cover every vegan cheese available in Australia, but we will update it regularly, so stay tuned!!!