Where to Find Personalised Christmas Eve Boxes
If my boys were still little, this is something I would love to do!  Christmas Eve Boxes are usually personalised and are a box full of exciting items to enjoy before the big Christmas Day.  Traditionally the Christmas Eve Box contains items like pyjamas, a few sweet treats, a lovely Christmas Story Book and a few other personal items.  But you can put in whatever you like!

If you are planning on having a Christmas Eve Box for your kids, best start looking and ordering now so that it arrives in time!  Here are a selection of my favourites!  But remember, a simple cardboard box will work just as well!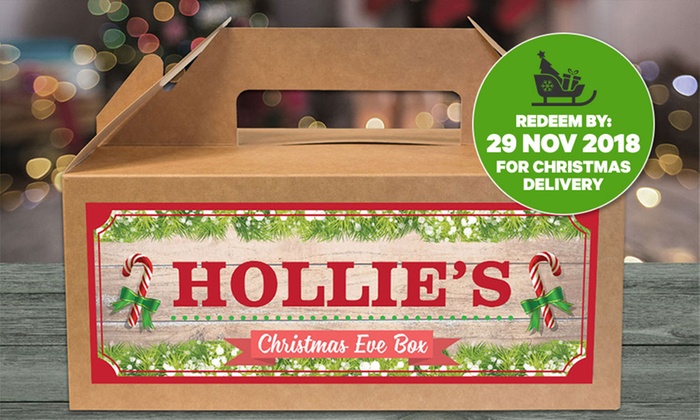 Personalised Christmas Eve Box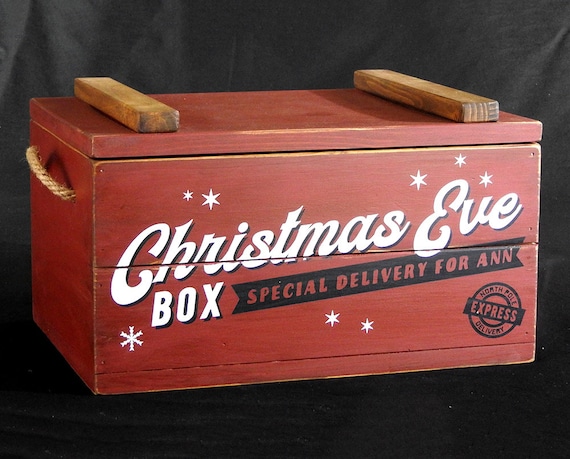 Christmas Eve Crate with Lid – Vintage Style
Personalised Children's Christmas Eve Box
Personalised Christmas Eve Box
Personalised Traditional Christmas Eve Box LARGE in Purple & Blue
Personalised North Pole Special Delivery Christmas Eve Box – Large
Christmas Eve Activity Kit in a Matchbox
Personalised Christmas Eve Chest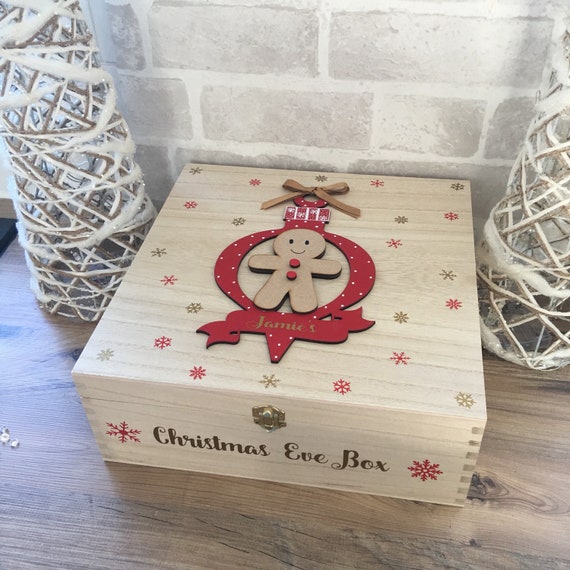 Christmas Eve Box – Large Wooden Box
Personalised Pets Santa Paws Christmas Eve Box – Large
Other Ideas on What to Put in Christmas Eve Boxes:
Hot Chocolate Mix
A Christmas Movie
Popcorn
Marshmallows
A Christmas Outfit to wear on Christmas Day
Reindeer Food
We will keep adding amazing Christmas Eve Boxes as we find them online.
Will you be doing them for your kids this year?