List of Australian Meal Delivery Services 2020
Families are busier than ever before!  And if you listen to podcasts or see the television, you will see the rise of many fresh meal delivery services.  These always seem attractive – not having to go food shopping with kids, having it delivered to your door and all the thought taken out of 'What am I going to cook for dinner'.
I won't lie – meal delivery services are (of course) more expensive than buying and making food at home from scratch, and I'm certainly not pretending or advocating that they aren't.  But after trying a few of these to see what the hype is all about – I can see both positives and negatives.
Positives to Meal Delivery Services:
The thought is taken out of what to create with the ingredients you have on hand.  Everything is laid out for you, ready to go.
There is no waste.  Every last item is used up.
The variety in food is wonderful.  Loads of different meats, vegetables, and sauces.
You can keep the recipe cards and use them again to make a recipe (and shop for the ingredients yourself)
Most services cater to special diets, have vegan and vegetarian options, paleo, keto and gluten-free.
It does expand your knowledge on cooking – and is certainly a good thing to try if you are stuck in the 'Meat and three-veggies' rut.
You don't have to go to the supermarket with two screaming kids demanding ice cream.
Negatives to Meal Delivery Services:
It is more expensive than going to the supermarket yourself.  But it should be, they are doing the shopping and packing for you.  Always look for cheap deals, coupon codes and discounts where you can!
If you live rurally, you may struggle to get some of them to deliver to you.
Lots of packaging which isn't great for the environment.
Sometimes the freshness of the food may be an issue.
Some of the recipes take longer than I would usually spend on cooking a meal (if it takes longer than 20 minutes, I usually won't do it…)
You still have to actually cook it and make it yourself, except for Lite n Easy.
So here is a list of Australian Meal Delivery Services!
Dinnerly is much like Hello Fresh, you choose the recipes and the delivery date, and a recipe card and all of the ingredients will be delivered right to your door.  There is no lock in contract and you can choose exactly what you want in the box – or not. It is the most affordable meal delivery service in Australia.
To keep costs down, they have digital recipe cards rather than cardboard cards, few ingredients per dish, simpler packaging and no fancy marketing campaigns.  If you want to check out what's on their delicious menu – check it out here!
A two-person Dinnerly Box costs from $4.95 per person, and a Family Box is $5.75 per portion.  Less if you can find a dinnerly coupon code! See below:
Delivery is most of NSW, Victoria, Queensland, South Australia, Northern Territory, Tasmania and ACT, and the rest of Australia will be rolled out soon.
The Deets:
Dairy Free Options
Low Carb Options
Vegetarian Options
Gluten Free Options
Vegan Options
Dinnerly Promotional Code:
Enter during Step 4: Payment to apply discount.
For new users only – for one time use!  Valid until the 31st December 2020.
It all started with one goal in mind: to shake up the ready-meal industry through serving nutritious, delicious and high-quality meals made with locally sourced ingredients and handcrafted by real-life chefs.
Once you've chosen your meal plan and the meals you want from their menu, Chefgood will source the best local produce and meats and their chefs prepare the delicious meals at their local kitchen in Melbourne and express deliver across Australia, direct to your front door or desk. Just in case you're not home when your delivery arrives, Chefgood makes sure to pack your food neatly in a box with ice packs to keep your food fresh until you're home.
They currently have 4 meal plans to choose from: Slim & Trim, Train & Tone,  Mix & Match and Vegetarian. Check out their mouth-watering menu – CLICK HERE!
USE discount code SAHM20CG for $20 off their first order of Chefgood meal plan!
Marley Spoon offer fresh ingredients delivered straight to your door.  You pop onto their website and choose the recipes you would like to cook for the week, they then collage all the ingredients and delivery them.  All ingredients are pre-measured so there is zero waste.  You can skip a delivery at any time – and they offer both a 'Two Person' and 'Four Person' box.
The Deets:
Offers Dairy Free Options
Gluten Free Options
Low Carb Options
Vegetarian Options
Vegan Options
Delivery Areas:
Sydney, Canberra, Melbourne, Brisbane, Gold Coast, Wollongong, Newcastle and the NSW Central Coast.
Available Marley Spoon Discount Codes:
Diamond Blue Catering has been providing affordable, professional catering services to Melbourne and surrounding areas for over 10 years. Driven by the passion of Chef and Manager, Todd Graham, our catering services provide both exquisite menu options and outstanding customer service that will leave you and your guests feeling like VIPs.
For quotes and enquiries you can click here or call 1300 546 144.

Youfoodz is a pre-cooked meal delivery service with perfectly portioned meals that assist with weight-loss. The meals are freshly made, however as not a meal kit, you have to trade off that some of the meals won't be as fresh, that would be impossible…but the good thing is you don't need to cook and food quality is better than a frozen microwave meal from the supermarket.
The YouFoodz range is rather impressive, with around 47 meals in their ready made meals range. Combined their "larger" meal range, and the range of snacks, fruit and vegetable boxes, there is decent selection to keep up the variety in your diet. It's not all super boring too, the choc brownie bites look amazing!
Purchasing one off meals, you are looking at around $9.95 a meal, however buying a pack selection does get a bulk discount. YouFoodz In comparison to other meal kits when you weight up your time, shipping costs etc that prices comes in on average about the same as others.
YouFoodz Deets:
Dietary Selections: Vegetarian, Vegan, Gluten Free, Nut Free, Egg Free, Dairy Free. View Full Meal Range >
Huge Range: 47 Meal Selections + a huge range of snacks, drinks, additions and larger portions.
Balanced Portions with Calorie and Macro Nutrient profiles, so you can count and manage your intake with MyFitnessPal or similar.
Freeze or Keep Fresh: Average shelf life of six to nine days in the fridge. Fish meals might be shorter.
What they offer:
Whether you're a vegetarian or an omnivore, cooking for two or feeding a whole hungry horde, HelloFresh has the right meal plan for you! Choose from classic, vegetarian or family friendly recipes, then select how many meals you need and for how many people.
What's it Like?
Really really delicious actually!  I tried it for about four weeks and although cooking took a little longer than usual (because it was a bit different to the extremely basic way I usually cook) – it was so yummy.  I still use the recipe cards now to make it at home – but it was convenient that there was no waste and I didn't have to go shopping for a million difference ingredients.
Where they deliver:
The delivery areas are changing and increasing all the time so check their website to have a look!
HelloFresh Promotional Code
The Diet Factory specialises in calorie-controlled weight loss meal plans. We provide Low Carb Meals for 7-day weight loss plans, 5-day Detox plans.  Their meals are 100% Gluten Free and without any preservatives.  In addition, We provide Vegetarian Weight loss meals, Halal Meals, And We cater for diabetics as well as celiacs.  They recently partnered with Dr. Cabot to deliver her Cleanse Meal Plan.
The Details:
Has Weight Loss Meal Plans
Keto Meals
Halal Meals are available
Vegetarian Options
Delivery Areas: 
Brisbane, Gold Coast, Sydney, Melbourne, Canberra, Central coast and Qld Coastal towns up to Townsville.
What they offer:
GoodnessMe Box is a health food sampling service. Our aim is to provide you food with integrity. Subscribe today! Let our health practitioners do the work. You discover foods that nourish your body. Get a monthly delivery of 6-10 boutique health products and samples. Only $25/month, cancel anytime.  This is more of a tasting box than a meal delivery service as such – but it's worth including it here!
Delivery Areas: Australia Wide

Frozen is nature's preservative. We take our guidance from this natural way to store and enjoy convenient meals. It ensures you consume meals at their maximum nutrition and flavour. The question is not whether meals are fresh or frozen but the nutritional quality and taste of a meal. We offer both; quality ingredients and a kitchen full of skilled chefs delivering meals for your health and enjoyment. Everything your body needs, nothing it doesn't!
The Details:
Offers Calorie controlled plans
Food Cleanse Plans
5:2 Diet
Weight Loss Plans
Gluten Free Plans, Dairy Free Plans
Vegetarian and Vegan Options
Diabetic Plans
Keto Plans
Delivery Areas:
Dietilicious currently deliver to Sydney, Melbourne, Brisbane, Gold Coast, Canberra and surrounds.
What they offer: Easy healthy breakfast, lunch, dinner and snacks are all at your fingertips with Fresh Meals 2 U. This Australian Meal Delivery Service offers an extensive range of healthy meals and snacks. Choose from delicious breakfast options such as pancakes, lunch choices including salads and hearty dinners ranging from rump steak to salmon fillets. We even have your healthy snacks covered with a selection of incredible protein balls. We use market fresh vegetables, high quality meat, poultry and fish to bring you mouthwatering, protein-packed menu options. All our meals are carefully prepared and cooked by our chefs to guarantee high quality meals.
Delivery Areas: Fresh, Healthy Meal Delivery Service to Brisbane, Gold Coast, Sydney & Melbourne.
Oodee is a food home delivery service that delivers fresh ingredients that are washed, cut & portioned, so there's no prep required. Meal Packs are delivered next day & are cooked in 10 mins. Recipe cards are provided with all Meal Packs with easy-to-follow instructions to ensure everyone can cook with Oodee.
Order by 11:59pm & receive next day delivery
Delivers 7 days a week
Servings start from $5
No prep required
Cooked & ready in 10 minutes
No lock ins or contracts – order what you want, when you want
Delivery Areas: They currently deliver Sydney wide, but are working on expanding their network.
What they offer: Home Chef is Western Australia's foremost home delivery meal service. We are committed to providing you and your family with nutritionally balanced meals and a professional friendly service. Home Chef is great for people with busy lifestyles and offers peace of mind for families with elderly parents, people with chronic disease, disability or those recuperating at home.
Delivery Areas: Home Chef is available throughout the Perth Metropolitan Area from Two Rocks to Mandurah to the Hills area. Home Chef is also an approved meal provider to various regional hospitals and can deliver bulk orders to regional areas.
What they offer: Along with our in-house chefs, we work with Sydney's top restaurants, chefs and nutritionists to design a new menu and food box every week.
Delivery areas: We deliver to Sydney, Southern Highlands, Canberra, Newcastle and the Central Coast. Our food box delivery contains everything you need to cook delicious, healthy meals in 30 minutes.
What they offer: Remember when you used to have time to enjoy cooking? Our recipes are quick and easy to follow, using local, seasonal ingredients. We only deliver the quantities you need, so no food goes to waste.
Delivery Areas: Across all of Western Australia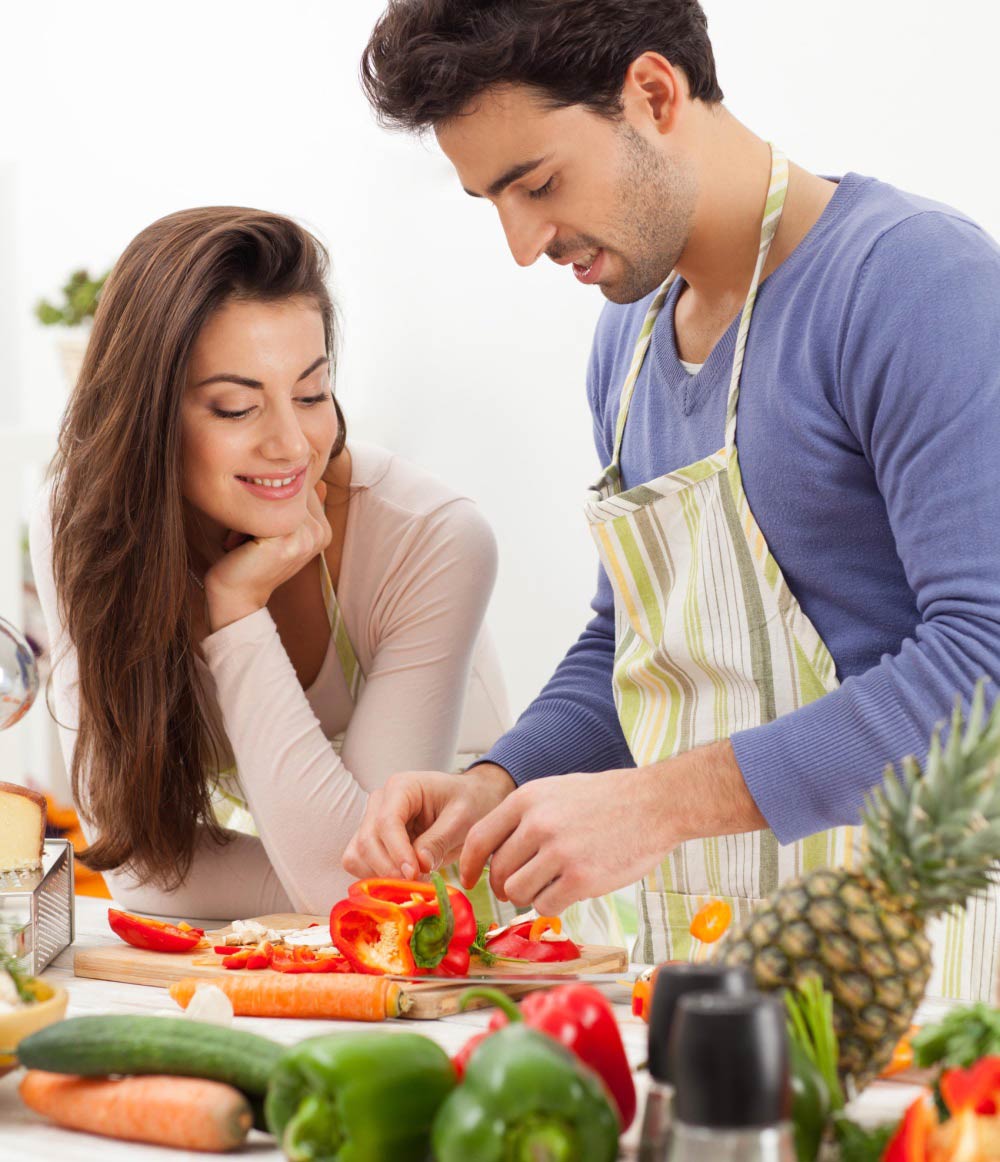 15.  Nourishd
Started in Brisbane in 2014, Nourish'd supplies healthy meals to be delivered each week.  They offer a variety of packs depending on how many meals you wish to order. They only have a limited delivery area at this stage but are expanding all the time.
Nourishd has over 50 different meal options available including a Vegetarian range.
How much does it cost?
If you sign up to their newsletter you get $20 off your first order.
5 meals start at $69.35 (price correct as of October 2019)
10 meals from $128.70
15 meals from $178.99
Delivery Areas:
Currently they delivery to most major cities and towns on Australia's east coast including Sydney, Melbourne, Brisbane, The Gold Coast, Sunshine Coast and Canberra.
16.  The Dinner Ladies
The Dinner Ladies prepare delicious meals for time poor people so they would always have good, wholesome food at the end of the day.  They are based in Matraville, New South Wales. They do have limited delivery areas at this stage.
They have meals for toddlers, vegetarians, 'thinner dinners' and desserts.
17.  Gourmet Meals
Based on The Gold Coast, Gourmet Meals have been around for 25 years and produce healthy, nutritious and great tasting portion controlled frozen meals.  They service The Gold Coast, Northern Rivers, Ipswich and outer Brisbane suburbs right up to Caboolture.
Gourmet Meals has large meals, regular meals, soups, sides and desserts.
You can download their current menu here.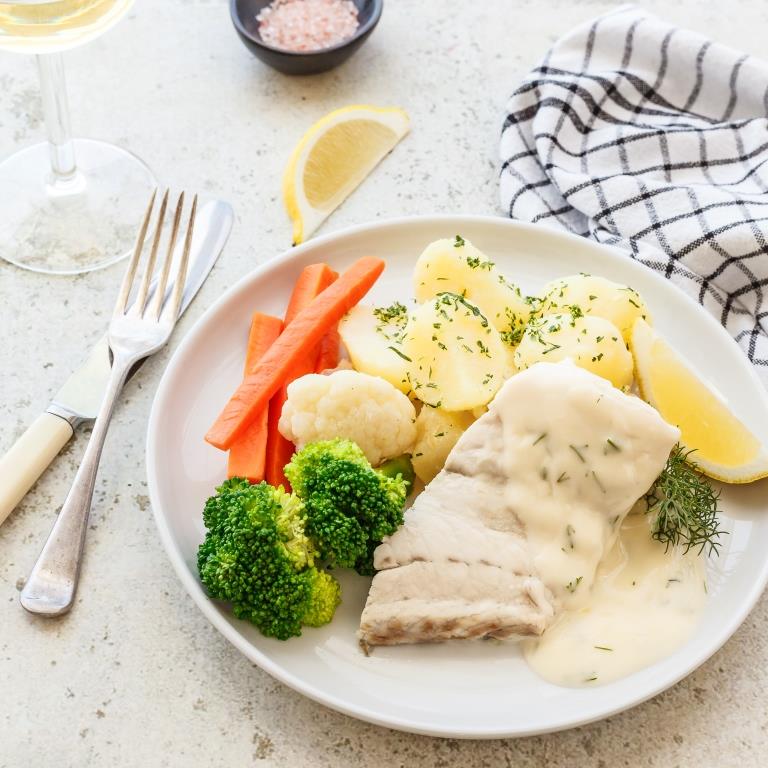 18.  Eat Fit Food
Eat Fit Food provide healthy meals from scratch using local farm fresh seasonal ingredients and organic where possible. They are based in Sydney.
They offer four different plans:
Dinner Only which is a 5 or 7 day plan
Lunch & Dinner (5 or 7 day plan)
Brekkie, Lunch, Dinner and Snack (5 or 7 day plan)
A La Carte Menu (pay as you go)
The Dinner Only plan starts at $19/day and the Brekkie, Lunch Dinner and Snack Plan is from $57 per day.
Their menu's vary with a 100% plant based program available.
19.  Soulara
Soulara provide chef-crafted 100% natural plant based meals. They deliver in most capital cities and regional areas.
They offer different plans depending on how many meals you are looking for per week.
*Prices correct as of October 2019
7 Meals per week from $11.50 per meal
9 Meals per week from $10.95 per meal
15 meals per week from $9.50 per meal
18 meals per week for $8.95 per meal
20.  Tender Loving Cuisine
Tender Loving Cuisine are CDC and NDIS approved meal providers.  They prepare meals for special dietary needs including heart friendly, dairy free meals, gluten free, diabetes friendly, low salt, soft texture and weight control.
The Gluten Free Meal Co is a dedicated gluten free home delivery service.  They are endorsed by Coeliac Australia. They offer vegetarian, dairy free meals.
Choice Fresh Meals have been delivering healthy and delicious meals for the last 20 years.  All meals are fresh (not frozen) and there are over 80 different meal choices to pick from.
My Muscle Chef provides meals for those striving to achieve health and fitness goals.  You choose the plan depending on your preferred outcome. These frozen meals are available at many supermarkets and gyms. Use the My Muscle Chef promo code below to make a great saving off your order.
My Muscle Chef Promo Code
What they offer: Young, fresh and innovative producers of fitness meals cooked to order. We are passionate about healthy living, fitness, food, and most importantly enjoying it! Food is meant to be enjoyed by you and your body. That's why we engaged both a celebrity chef and a dietician with body building experience to create our delicious menu.
Delivery areas: North Queensland Pick-up Weekly, South East Queensland Home Delivery Weekly, Northern NSW Home Delivery Weekly, New South Wales Home Delivery Weekly, Victoria Home Delivery Weekly, South Australia Home Delivery and Pick-up Weekly, Western Australia Home Delivery and Pick-up Weekly, Darwin Pick-up Weekly.
What they offer:
Lite n' Easy delivers great tasting, healthy meals that make it easy to lose weight and manage your weight. It's also a convenient solution for time-poor people who are too busy to shop or cook every day. Whatever your motivation, we're confident Lite n' Easy will work for you.
Delivery Areas:
Australian Capital Territory, New South Wales, Queensland, South Australia, Victoria, Western Australia
Have you tried any of these services?  What are your thoughts of using these for family meals?