Want to Boost your Income and find a bit of extra money coming up to Christmas time?
2021 has been a hard year for everyone – and I don't know anyone that can honestly say they couldn't do with a boost in income before the silly season. So we have given you 20 clever ways to make extra money in Australia for 2021. Twenty very do-able income boosting ideas – and exactly where to go and what to do!
1. Boost Your Income by Doing Online Surveys
Online surveys are never going to make you rich, but they are certainly a good way to make a few extra dollars without the commitment of an actual job. There are good online survey sites, and not so good online survey sites.
The average survey will pay you between 50c and $2 per survey – and with new surveys added nearly every single day – if you are consistent you can really make those dollars add up! Realistically, consistently doing online surveys as they come up can make you about $20 – $50 per month. There are even some online survey sites that pay more for in-depth surveys that may take a longer time.
The Online Survey Sites we think you should join include:
More Reading:
2. Boost Your Income with Cashback Apps
There are a growing number of cashback websites now that you sign up to – and not only offer you a discount to shop with them, but they also give you a percentage of your spending back to you!
Coming up to Christmas when you are probably purchasing Christmas gifts online anyway, it's an easy way to make a few dollars you wouldn't have made if you didn't use the apps.
Some of the best cashback apps include:
3. Boost Your Income By Starting a Blog
If you are passionate about a particular topic, and can write, consider starting a blog. Blogs make money in a number of different ways. Some of the most popular ways include:
Selling advertising space on your blog
Affiliate Marketing (promoting other people's products in exchange for a commission)
Do Detailed Product Reviews
Adsense Income (Google Adwords)
They key is to find a niche that isn't too saturated in the market, and do a number of articles on that niche.
If you aren't a confident writer – there are even fantastic apps and websites out there that will help you produce more content. Check out the following to see if they are a good fit for your blog:
Upwork
Designrr helps you create shit hot Ebooks easily.
Some profitable niches include:
Health and Fitness Blogs
Recipe Blogs (particular Vegan, Keto and Food Allergy Recipes)
Beauty Blogs
Fashion Blogs
Makeup Blogs
Pregnancy Blogs
Personal Finance Blogs
True Crime Blogs
Traveling with Kids
Kids Activities
Healthy Cooking
More Reading:
4. Boost Your Income by Sign up to Cashback Websites
Some of the largest cashback websites include:
Shopback
Cash Rewards
Honey
Swagbucks
Rakuten
Cashback Club
Cashback World
5. Boost Your Income by Buying a Cheap Wholesale Product to Re-sell for a Profit
The basic principles of the oldest businesses in the world. Buy a product cheap – and sell it for a profit. Most of the time it is hard to find wholesalers. But we have a list of where to buy wholesale products – right here!
Here are the products that are trending in 2021 – and selling loads:
More Reading:
6. Boost Your Income with Freelance Writing
If you can write, you can earn an excellent income by doing articles for websites, creating ebooks, writing ecourses and more.
7. Boost Your Income by Creating a Unique Product
If you are crafty or just have a unique idea – why not try and set up an Etsy or Madeit store and sell your creation.
I found these Sparkly Crocs on Etsy – what a great idea – and not hard to do. All it takes is a bit of imagination (and glue!).
Here are 150 other Hobby ideas that you can turn into a small business idea!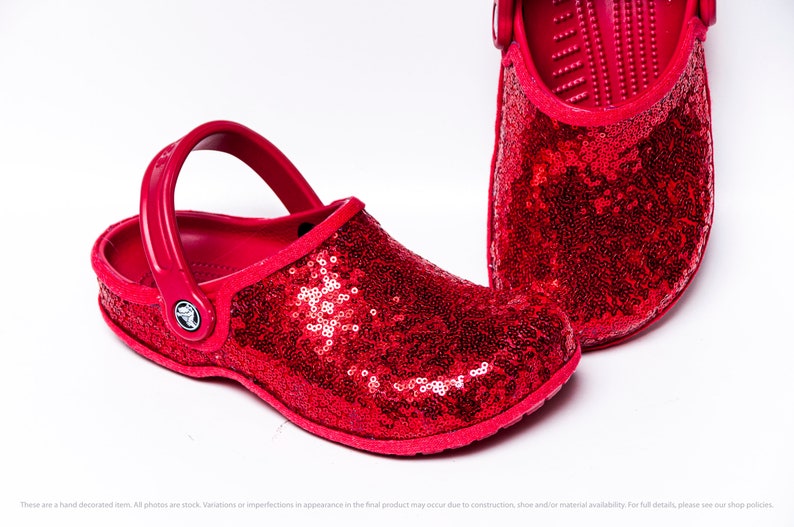 8. Boost Your Income by Starting a Small Business
9. Boost Your Income by Asking for a Pay Rise
10. Boost Your Income with Casual Driving for Uber or Lyft
11. Boost Your Income by Creating an Online Course
12. Boost Your Income by Creating some Youtube Content
13. Boost Your Income by Doing Odd Jobs for Cash
AirTasker
TaskRabbit
14. Boost Your Income by Becoming a Christmas Decorator
There are crazy people out there who actually hate putting up Christmas decorations! You can charge $100+ to put up people's Christmas Tree's and Christmas Decorations.
If you have a flair for decorating – set up your own Decorating Facebook Page and post
Find out how to make money becoming a seasonal holiday decorator here!
15. Boost Your Income with Microinvesting Apps
These microinvesting apps are highly regulated (so you won't be taken for a ride) and are an easy way to save money without even noticing.
How they work is that they link to your bank accounts, and every time you make a purchase, they round the purchase up to the nearest dollar, and then invest that money in the stock market. You have access to your own money at all times (so you can cash it out).
But another way of making money using these apps is to refer them to friends and family. Many of them will give you $5 – $10 for every person who signs up using your unique referral code.
Here is a list of all the Microinvesting Apps we could find:
Raiz
Acorns
Robinhood
Stash Invest
FirstStep
Spaceship Voyager
16. Boost Your Income by Writing and Selling Ebooks
Ebooks are the most perfect product there is – because once you have created an ebook – you can sell it over and over and over again. If you aren't much of a writer – you can use some of the writing resources above to have someone write it for you – and you just reap in the sales yourself!
We even have an Ebook on How to Write an Ebook for Profit! It shows you how to write an ebook, how to market it and all the selling platforms you can list your ebook on.
17. Upskill So You Can Earn More
18. Create Downloadable Printables
19. Sell Your Art
20. Do Some Pet Sitting over the Christmas Period
With many families travelling over the holiday period, many puppies and pussies are at home – all lonely. They need to be fed, watered and loved. And you can do it – for a price! A good pet sitter can make from $20 – $50 per day.
So if you love animals – and want to have fun whilst earning a few dollars, maybe pet sitting is for you!
What you will need:
Transport to get to the homes you will be visiting.
Access to the home or the pet food before the owners go away
A flair for animals
How much could you make?:
From $20 to $50 per day depending on how much time you spend with the pet and the owner's expectations.
Where to get work?
Start a Pet Sitting Facebook Page and ask people to recommend you.
Make a flyer and drop it into your local Vet Hospital.
Well those are our 20 Clever Ways to Boost Your Income. Get started today and make more money for you and your family to enjoy this Christmas!