Coffee and Tea Subscription Boxes are a popular gift – and who wouldn't want some delicious fresh coffee beans in the post every month?
Coffee Subscription Boxes and Tea Subscription Boxes are now just as popular as Wine or makeup boxes. It's crazy!
But if you are a rabid coffee or tea drinker, using a subscription can actually save you a heap of cash in the long run.  Here is a list of the biggest and best suppliers in Australia!
The Tielka organic tea subscription box gives you a look into Australia's most awarded organic tea company. Over the last three years, Tielka has won an incredible 18 awards and has earned a strong reputation for its beautiful organic single-origin teas, blends and herbals. You can choose an ongoing subscription or sample the range through the Tielka Discovery. Once you've found your favourite, you can switch to an ongoing subscription of your choice.
The Details:
6 Month Mini Discovery ($12/month)
12 Month Loose Leaf Discovery ($24/month)
12 Month Tea Pyramids Discovery ($24/month)
Ongoing Subscriptions (choose your own, swap any time – from $18/month)
and mention Stay at Home Mum in the ordering notes and you'll get a free gift with your subscription!
The Bean Hunter Coffee Subscription provides you with unique coffee from around the world. You can customise your subscription plan with either espresso or filter machine process, the frequency of delivery and the number of grams you want to per delivery.
The Details:
You can choose from a three month, six month or 12 month subscription.
Delivery: Customize: Every two weeks or 4 weeks
Pricing starts from $58.50 per month (for a three-month subscription)
Discount Codes:
Get 50% off your first shipment with the code ILOVECOFFEE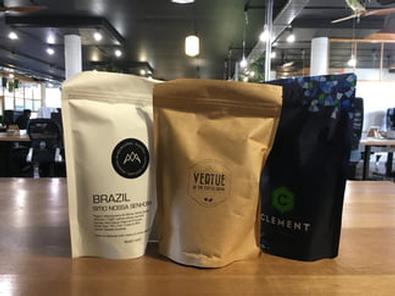 Rumble Coffee Roasters Subscription Box offers delicious coffee from one of Melbourne's premier coffee roasters and delivers Australia wide.  This company supplies some of Melbourne's most popular coffee spots and has a mixture of the best beans from Brazil and PNG.
The Details:
One box is $66.00
3 Boxes is $192.00
12 Month Supply is $720.00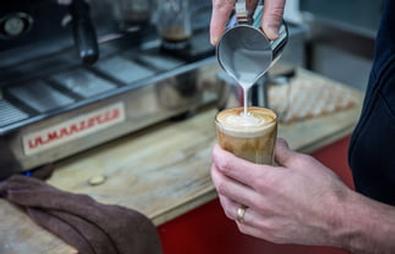 Pablo & Rusty's started as a cafe on Sydney's North Shore in 2003 with a small off-site roastery.  They have two stores in the Sydney CBD and Brisbane CBD.  Their coffee is specialty grade that is sustainably farmed and tastes amazing. They offer three distinct blends designed for milk.
The Details:
Offers free shipping to anywhere within Australia
Coffee Scout offers a monthly subscription for only $25.00.  They discover Australia's finest specialty coffee and deliver it to your door, every month. You get to taste beans that are sourced from all over the globe and are roasted right here in Australia.
You can choose from 250 grams, 500 grams or 1kg packs – in whole, ground/espresso or ground/filter.
6. One Coffee Snob
One Coffee Snob offers a different Australian coffee roaster sent monthly delivered to your door from $24. You can choose from three different sizes:
250 grams
500 grams
1kg bag
Then choose your roast, and then your grind.
Tell them Stay at Home Mum sent you!
7. Alternative Brewing
Choose from espresso or filter coffee.  Get 50% off your first shipment with the coupon: first50 at the checkout.
Based in Canberra, Tea Garden offer a monthly subscription box for the type of person who keeps a teapot on their desk and keeps themselves happy and hydrated all day.
Delivery: Monthly
Cost: $32.95 per month
The perfect gift for the tea lover in your life or a handy way to make sure you never run out. We'll send you a specially selected pack (50 serves) to enjoy eve. This subscription box provides you with organic tea with two types of plans: blended and pure. The blend contains floral, Fruity, Zesty, Spicy and Creamy flavours with a specially selected tea each month. Pure contains only the leaves
Delivery: Monthly
Cost: Blended- $145 every 6 months. Pure- $125 every 6 months
Tease with Tea provides you with gourmet tea around the world to be delivered to your door. Each box includes 3 premium teas, steeping guide enough for 38 cups, a bite-sized surprise & an inspiring note There are two kinds of plans: Forever Curated Tease Box and Tease Box.
Delivery: Monthly
Cost: Forever Curated: $50/month, Tease Box: $28/month
Use the code FIRSTWELCOME to get 10% off your first order.
Australia's first subscription box for tea lovers like you! There three subscription levels and each pack with 30 cups. Honest Tea was started in 2004 by Annie Young, a tea lover who wanted to show others just how good tea can be!
Delivery: Monthly
Cost: Premium Exotic- $39.95, Deluxe Exotic- $59.95, Rarest Tea Gardens- $99.95
With tea blossoms, you choose any high-quality tea to be delivered to your home!
Delivery: Monthly
Costs: Price starts at $15.00
Neo's Tealicious Tea Box Subscription is perfect for a Tea Lover who enjoys tastings of various types of teas ranging from the Traditional Teas to Zesty Infusions and Summery Tisanes.
This subscription provides you with 30 packs of tea for 30 days. You can choose your payment plan, every 6 months or 12
Delivery: Monthly
Cost: $30/month
Three Thousand Thieves Coffee is a Melbourne based coffee bean supplier that ships roasted coffee beans from a new Australian roaster every month (so every month is different!).  Sometimes you will get a fruity filter roast, sometimes a delicious espresso blend.  You can choose whether you want espresso, filter or decaf roast.
The Details:
Delivers monthly
Free shipping on all orders
Cost depends on amount you purchase.  250 grams is $25
T2 tea subscription box gives you four teas, four times a year, (enough for 20 cups!) each in their signature large loose leaf foil bags, along with tasting notes and an exclusively designed postcard.
The details:
$35 every 3 months
Reoccuring or for just one year
Free shipping in Australia
Tea Runner offers 4 subscription box options available Tea Runners Original Box, Pure Tea Box, All Black Tea Box and Herbal Tea Box. In each box you get a mix of 4 speciality teas.
The details:
range from $25-$30 monthly
Renew monthly, bi monthly or tri monthly
They are an international brand so shipping is $8 standard per box
The Ministry of Cold Brew offers a variety of Cold Brews that are extra smooth with plenty of flavours including  Hazelnut, Caramel, White Chocolate and Irish Cream
They offer Weekly, Fortnightly and Monthly subscriptions from $16.95
$15 Australia Wide for express shipping

Sample Coffee has custom espresso blends for milk and rich espressos on a rotating selection of single origin coffees, up to 26 different origins each year. Each coffee is responsibly sourced from small farms across the globe and roasted in Sydney.
The details
4 subscription options available
Subscription vary from $18.80 to $23.80
Delivered every 1, 2, 3 or 4 weeks.
Got a Coffee or Tea Subscription Box to add to our list?