We have listed all the Best Australian Parenting Bloggers and Influencers that we know of!
If you have been looking to work with a Mummy Blogger or Parenting Influencer – you have come to the right place.  We list the best of the best – where they are, what they focus on.
We are currently adding more people to this list so if you aren't here – please bear with us!
Stay at Home Mum is a website more focused on the Mum than the kids.  It has humour, realness and is one of the largest blogs in Australia with over 1,000,000 readers per month. Jody is also a best selling author with five books under her belt and is a Suzuki Queensland Ambassador.
Founded: 2011
Founder: Jody Allen
Based in Gympie, Queensland
Covers: Recipes, parenting tips, money-saving, jobs for Mum's
Founded: 2014
Founder: Olivia White
Location: Gippsland, Victoria
Covers: Parenting, Lifestyle, Travel, Food, Stories
House of White is a motherhood and lifestyle blog run by Olivia White.  Olivia is fun, vivacious and personable and with a background in marketing and an excellent public speaker – she is one of Australia's favourite parenting bloggers.
Founded: 2015
Founder: Constance Hall
Location: Perth, Western Australia
Covers: Dancing, online shop
Constance Hall rocks!  She is a Queen and is so popular that she now has her own line of clothing.  She is opinionated, sassy and gives no fucks!
Founded: 2011
Founder: Kristy Vallely
Based in Cairns, Queensland
Covers: Parenting tips, recipes, life lessons, stories, online courses, online shop
Kristy is up there as an OG – that is – one of the original Mummy Bloggers that started before Mummy Blogging became big.  She is funny, caring and has a wicked sense of humour. She is now a local Councillor in her home town of Cairns.
Founded: 2014
Founder: Kylie Archer
Covers: Kid-friendly recipes
Kylie Archer has a fun website that focuses on easy to make recipes that kids will just love.  She is a talented recipe developer and also a fellow labrador lover!
Founded: 2015
Founder: Jules Sebastian
Location: Sydney, New South Wales
Covers: Self-help videos
The wife of Australia's favourite singer Guy Sebastian, Jules runs an amazing parenting blog and Youtube Channel the focuses on stories of parenting.
Founded: 2009
Founder: Chantelle Ellem
Location: Sydney, New South Wales
Covers: Weight loss, recipes, travel
Chantelle Ellem shares her stories on losing weight and parenting.
Location: Adelaide, South Australia
Founder: Jasmine Boothey
Covers: Family blogging, money-saving
Jasmine Boothey has a background in accounting and finance and her popular blog, Bargain Mums focuses on ways Mums can save money at home.
Bruce Devereaux is Australia's favourite Daddy Blogger.  With a tribe of seven kids and a wife with more patience than a saint, Bruce tells the hilarious stories of parenting chaos.
Founded: 2015
Founder: Bruce Devereaux
Location: Gympie, Queensland
Covers: Marriage Tips, Holiday hacks, recipes, kid school tips
Founded: 2015
Founder: Yuki Worsch-Smith
Location: Sunshine Coast, Queensland
Covers: Travelling with Kids, Kids on the Spectrum
Founded: 2007
Founder: Olivia Anderson
Covers: Parenting tips, recipes
Flat Out Mum Olivia Anderson has four boys so she knows how hard parenting is.  She runs her parenting blog with her partner Shane.

13. Beanstalk Mums
Location: Noosa, Qld
Founder: Lucy Good
Covers Single Parenting
Beanstalk Mums is run by the beautiful Lucy Good who shares her personal stories of being a single parent to two girls and navigating dating and the trials and tribulations of co-parenting.  She also runs a podcast and e-courses helping single parents.
14. Oh So Busy Mum
Founder: Cheree Lawrence
Founded in 2014
Location: Gold Coast, QLD
Cheree Lawrence is a mum to four girls and runs the blog 'Oh So Busy Mum' that focuses on child-friendly recipes. Cheree also runs other blogs such as Lunchbox Ideas, Home Decorating Mums, Family Travel Addicts Australia and Disney Mums and Dads Australia.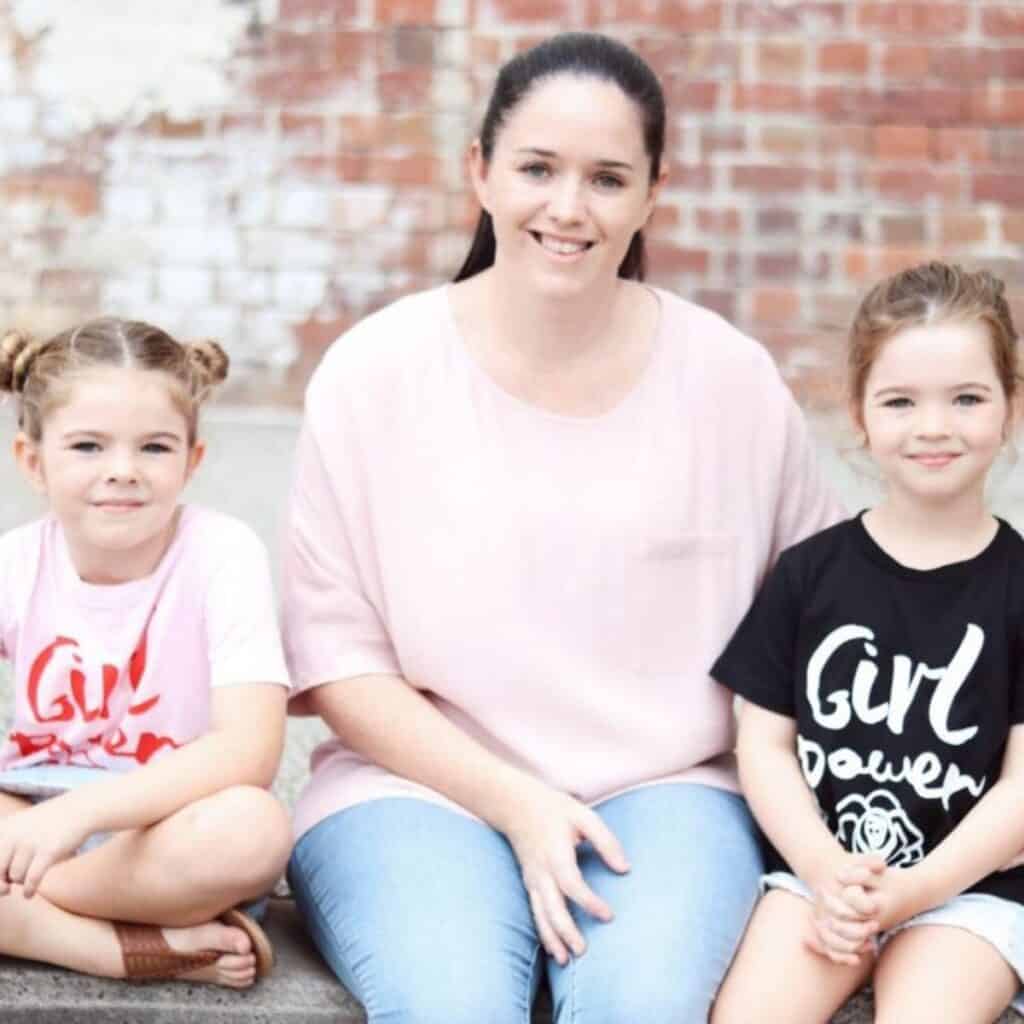 Founded: 2010
Founder: Tanya Burgess
Location: Perth, Western Australia
Covers: Baby tips, Parenting tips
If there is ever a parenting question that you need to know, then Baby Hints and Tips is the place to go. There isn't a topic that they haven't broached! Tanya has three girls and lives in Perth.
Founded: 2015
Founder: Stacey Roberts
Location: Melbourne, Victoria
Covers: Vegan Living, Family Health
Stacey Roberts is the founder of Veggie Mama, a parenting blog about vegetarian recipes, living in Melbourne and life with kids.
Founded: 2012
Founder: Bron Maxabella
Location:
Covers: Mothers with older children (Ages 7+)
Bron Maxabella is the founder of Mumlyfe and is the parent of three kids. She focuses on parenting older children.
18. Create Bake Make
Founder: Lauren Matheson
Founded in 2013
Location: Brisbane
Blog Theme: Kid-Friendly Recipes
Lauren is the parents to three kids and is the recipe creator and photographer of delicious family-friendly recipes. Lauren has one of my very favourite parenting blogs in Australia!
Our list is constantly being updated!
---