Looking for jewellery wholesalers for your small business?
Jewellery has always been a great sell online, and today is no exception. Whether you are planning on dropshipping jewellery, or just purchase it wholesale to sell in your own store, first you need to find stockists. That's where we come in!
We have done all the homework for you so you can find the type and quality of jewellery you want to sell! Here are our picks:
The Big Wholesalers from China
SaleHoo has the very best selection of wholesale products including for jewellery – and their catalouge is HUGE.  Now they do have a $67 per year membership fee which I balked at at first, BUT they do have a 60 day guarantee so I totally think signing up and having a good look around at their products – then if it isn't for you – just get your money back – easy.  The membership gets you access to suppliers direct.
SaleHoo have more quality products for drop shipping than most of the others.
Has over 2,500,00 products and brands.
SaleHoo has been around since 2005 – so they are one of the longest running drop-shipping companies.
All of the SaleHoo Sellers are real and authorised distributor of the products you are buying.
If you can't find products you are looking for, SaleHoo will refund your money.
Based in China
Large Wholesaler
Low Cost Jewellery
Ships Worldwide
Wholesale2b is a large drop shipping company that offers a million of products on their website, which are supplied by more than 90 suppliers. All products are classified into categories, such as, among others:
Apparel & Clothing
Baby Products
Bath & Bedding
Jewelleries
However, you can only be able to sell their products if you avail one of their plans, which include Amazon Plan, eBay Plan, Shopify Plan, Dropship Website Plan, Dropship Datafeed, 4-in-1 Plan, Dropship Apps, DIY Plan, and Dropship Analytics. Each plan has corresponding features and cost.
They have a large range of mostly inexpensive jewellery (not fine jewellery) but worth a look.
Low Cost Jewellery Wholesalers
Low cost jewellery wholesalers include faux diamonds, beads, lower cost production or costume jewellery wholesalers.
Based in the United States
Diamond Veneer sell cubic zirconia jewellery with a veneer of carbon diamond particles that 'crystalize' around the entire stone which results in a flawless 'G' colour faux diamond.
Based in USA
Personalised Jewellery
Mignon and Mignon offers handmade jewelries that are inspired by special moments as it lives by the quote, 'Cherish the simple things'. Its purpose is to provide a memento that will make someone remember the meaningful things in their life.
Mignon and Mignon's products are minimalist, versatile, for everyday wear, classic, and chic. They specialise in:
Personalised Initial Necklace
Custom Name Necklace
Bar Necklace
Deal:
20% off on selected items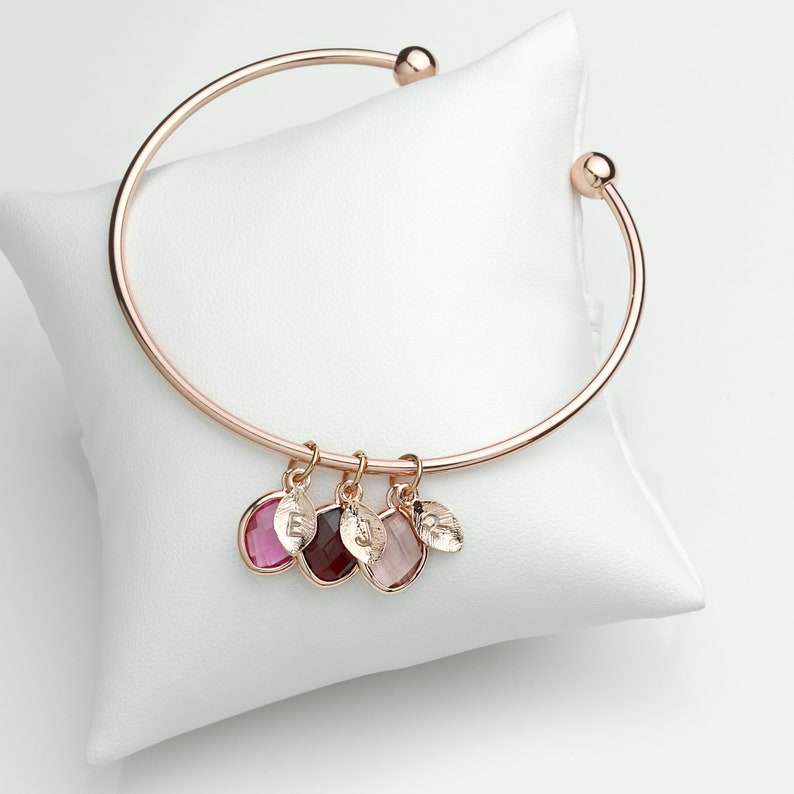 Sun vs Moon offers affordable minimalist boho handmade jewelleries. The cheapest costs AU$5. It also sells pendants for as low as AU$6. It is Adelaide-based and was established in 2014.
Some of the products you can find in Sun vs Moon page include:
Infinity Necklace
Sterling Silver Necklace
Rainbow Moonstone Necklace
Bar Necklace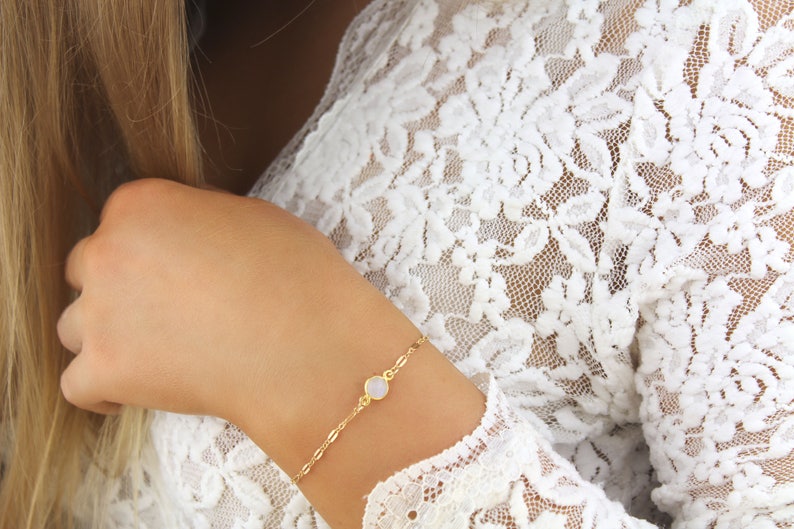 Crystal Eclipse Crowns sells products that are quartz-based. While there are already-made products on the page, it also gives the customers the privilege to choose their own design through its 'made to order' type of service. Everything is handcrafted and can be customised, making each product unique.
You can find there:
Necklace
Tiara
Headband
Hair Pin
Pebble and Stone Store sells jewelries that are personalised, which you can send as a gift to anyone. The products are made with raw stones and through electroforming, and each detail is crafted delicately. You can find there jewelleries for every birthstone.
Pebble and Stone Store's product price ranges from AU$85.88 to AU$392.36. You can find there, among others:
Teardrop Necklace
Dangle Earrings
Stud Earrings
Deal:
Free delivery on all items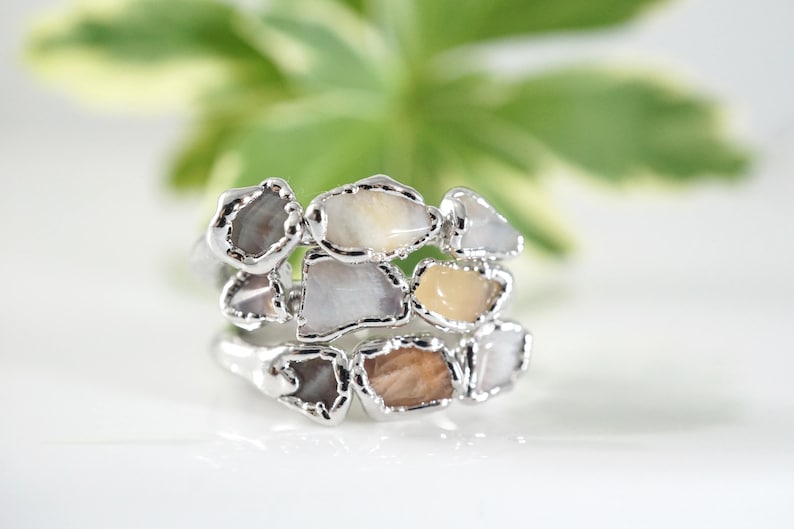 Charms LA is all about charms that can be used as a pendant for necklaces, bracelets, keychains, and so on. Everything is affordable, ranging from AU$0.74 to AU$177.67. There are antiques, birthstones, letters, and animals, and you can also buy products in bulk so you can save more, just like these:
50 Pieces Antique Silver Lottery Pendant for AU$14.79
4 Pieces 3D Running Shoes for AU$4
100 Pieces High Quality Silver Jump Rings for AU$2.52
Deals:
30%, 40%, and 50% off on selected products
Bulk and set orders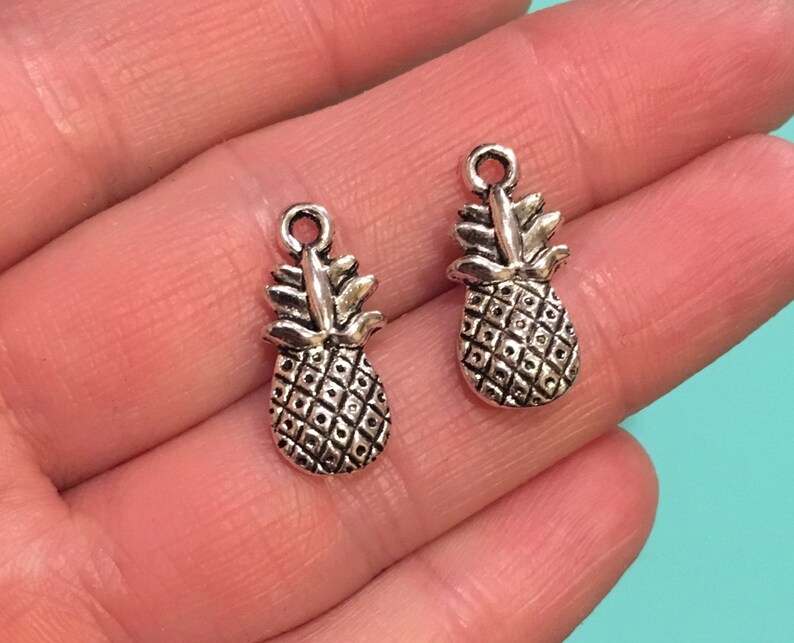 Dreamtime Creations
Wholesalers of Swarovski Crystals
Crystal Dance Jewellery
Swarovski Nail Art Supplies
Located in the United States, Dreamtime Creations has been supplying crystals and embellishment products to artists, designers and manufacturers right around the world.
Nihao Jewelry
Low Cost Fashion Jewellery
Based in China
Nihao Jewelry is a wholesale jeweler online located in China. They provide a one step shop for wholesale jewelry with no minimum order quantity requirements and fast delivery.  They ship all over the world.
Fine Jewellery Wholesalers
Avello is focused on rings and there's one and more for every occasion, be it for birthdays or for engagements. Each ring is handmade and has a gemstone on it. It is California-based and the price ranges from AU$30 to AU$1,000. Some of its products are:
14 Karat Gold Natural Emerald Ring
14 Karat Solid Gold Engagement Ring
14 Karat Solid Yellow Gold Raw Herkimer Diamond Ring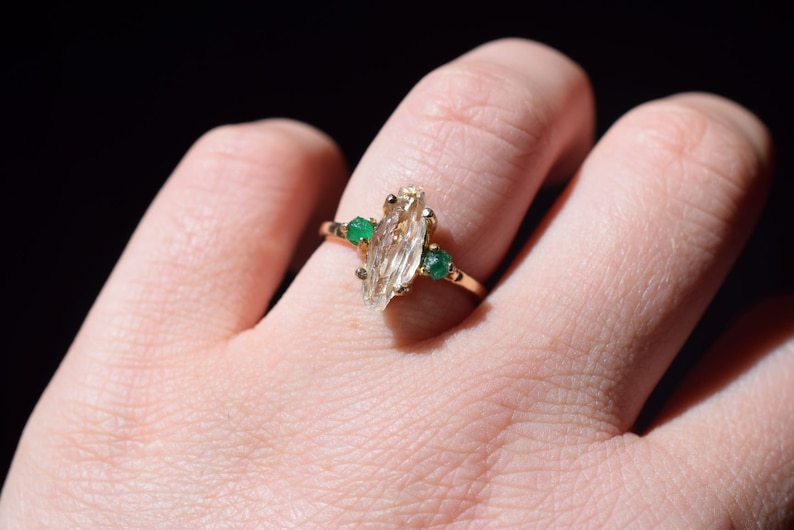 Angry Turtle offers handmade unique jewelleries with real stones. Each jewellery is made emphasising the beauty of the stone or the mineral and is perfect for any occasion as a gift. There are several pendants there that cost less than AU$50. Here are some of what you can purchase from there:
Large Raw Peridot Necklace in Gold
Labradorite Necklace Sterling Silver
Pink Star Sapphire Pendant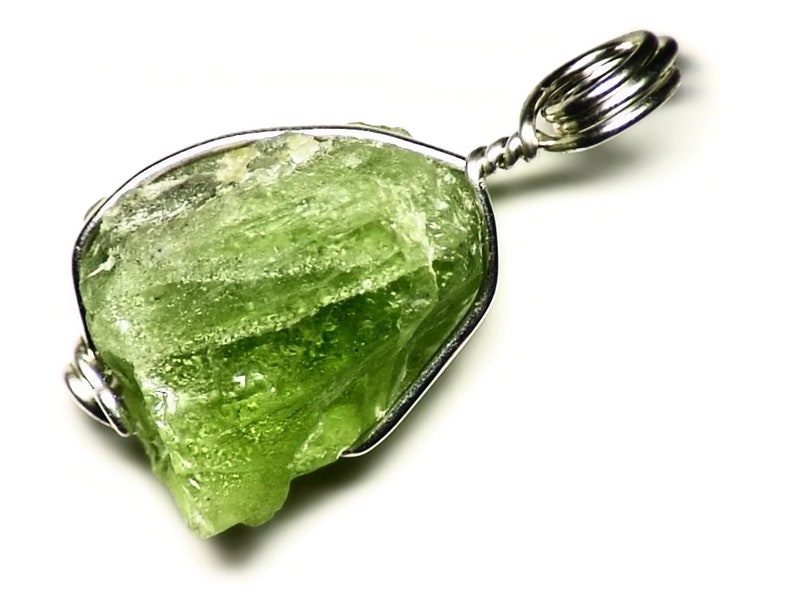 If you're looking for vintage and antique rings, Lady Rose Vintage Jewel is the right place for you. However, products here are quite expensive for wholesaling, with the price ranging from AU$189.52 to AU$6,166.72. But their products are of good quality and are elegant despite of them being vintage.
Lady Rose Vintage Jewel's rings can also be for weddings and engagements.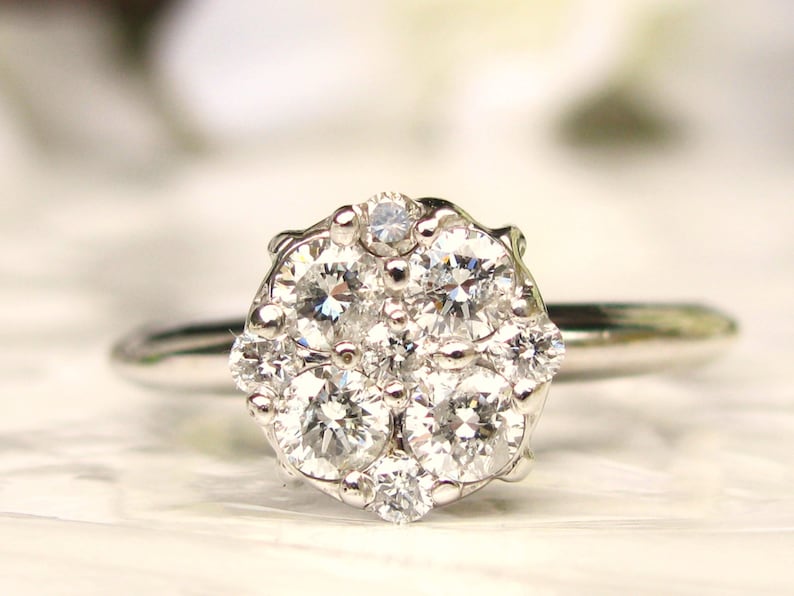 Roseworthy's Vintage is a Perth-based business focusing on vintage jewelleries and other vintage objects. The price ranges from AU$6 to AU$2,995 and some of its products include:
Vintage 18 Karat Gold Ring with Emerald Green and Sapphire White Stones
Vintage Gold War Time Sweetheart Bracelet on Sterling Silver
Vintage Rose Gold Solid Bangle
Deal:
Free delivery on selected orders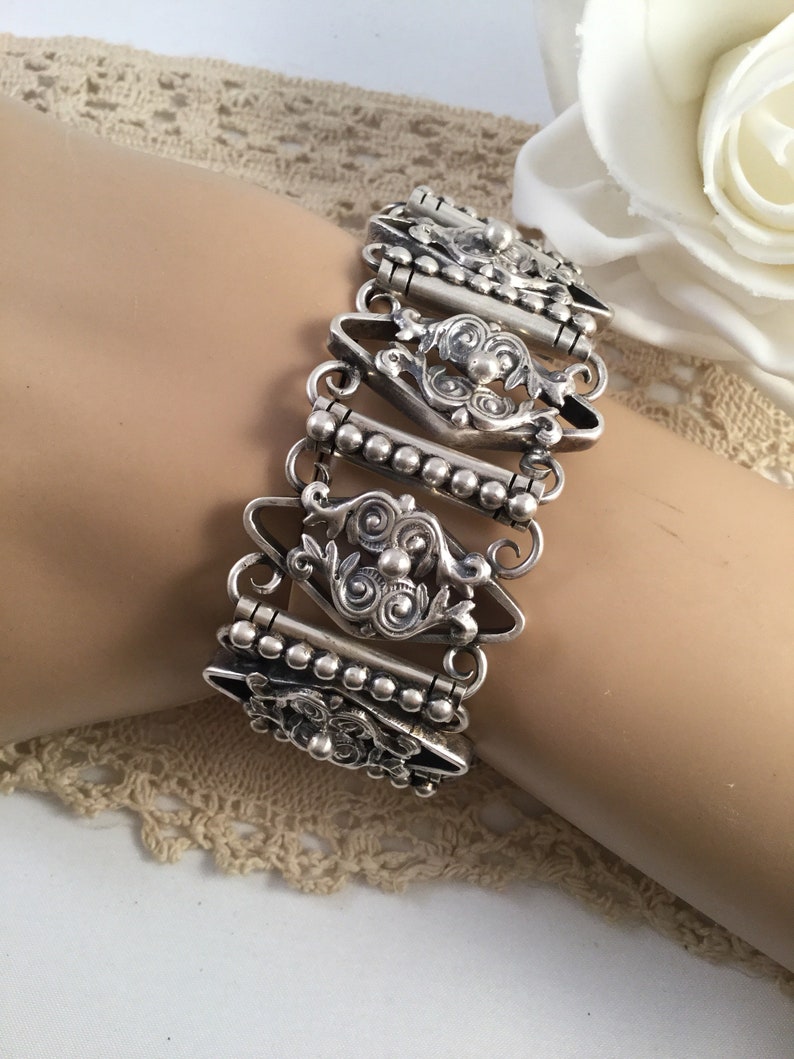 Allen Gleur creates and sells quality rings for weddings and engagements. All materials used for the products are legally acquired and all products are handmade. The cheapest ring can be bought for AU$35.52 while AU$9,994.08 for the most expensive.
You can find rings that are:
European Cut
Cushion Cut
Vintage
Deal:
Free delivery for orders above AU$500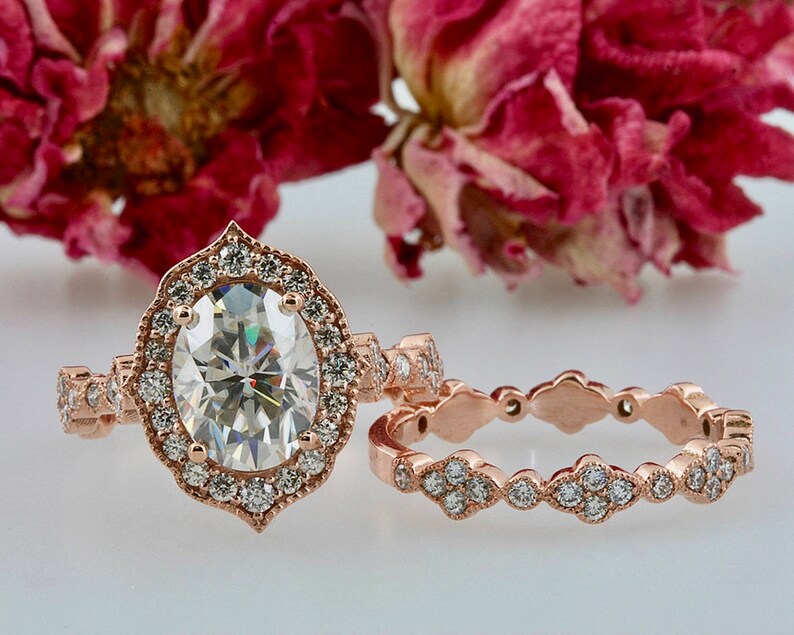 Men's Jewellery
Fine Jewellery
Aporro is a jewellery wholesaler and retailer with tremendous experience and strength in the urban jewellery segment. Their mission is to provide you with the comprehensive and systematic solution to the core of the supply chain.
Aporro's jewelleries are made of brass or 925 sterling silver or stainless steel – with each piece being plated five times.
Their range includes:
Men's Cuban-Style Jewellery
Tennis Bracelets
Iced Men's Pendants
Deals:
Rio Gems Beverly Hills sells custom design fine jewelleries made of fine and quality materials. They claim that it is only with them where you can find fine jewelleries that will make you stand out and be gorgeous than ever.
Among their products are:
Aquamarine and Diamond Ring
Blue Ceylon Sapphire & Diamond Framed Ring
Huggy Earrings with Amethyst Emerald Cut Dangles
Deal:
30-day money back guarantee
The Golden Tomb Jewelers is a company based in Florida that specialises in 14 karat gold ropes and Cuban link chains. The products aren't cheap, with the price ranging from US$100 to US$1,000. There isn't a broad selection of products either, and some of what you can find on the website include:
14 Karat Yellow Gold Miami Cuban Link Chain
14 Karat Yellow Gold Praying Hands Pendant
14 Karat Yellow Gold Rope Chain
Which of these jewellery wholesalers have you decided to do your business with?