What is it about drunk texts and emails and why is doing so soo interesting whenever we're having drinks on a Friday night?
If there's anything I am thankful about being old, it's the fact that smartphones and the internet wasn't a thing (yet) back then. It saved our drunk ass from digital humiliation. lol
You know what they say.. people show their true selves when they're drunk. 🤷‍♀️
Pretty sure Patrick sobered up real fast.
HAHAHAHAHAHA
OMG SO…'WROMG'??
I'd say  you are most definitely drunk to the point of oblivion
Who's friend is this? 😂
Okay, prof! 😏
Alex you need a friend mate
Lol!!!! 
D R N U K are we doing scrabble
Anha definitely needs to rest
Ohh you little twinkie fluff!
What the actual fark!!! It took her some time to figure it out😂
😁😁😁😁
Mum is having a good time!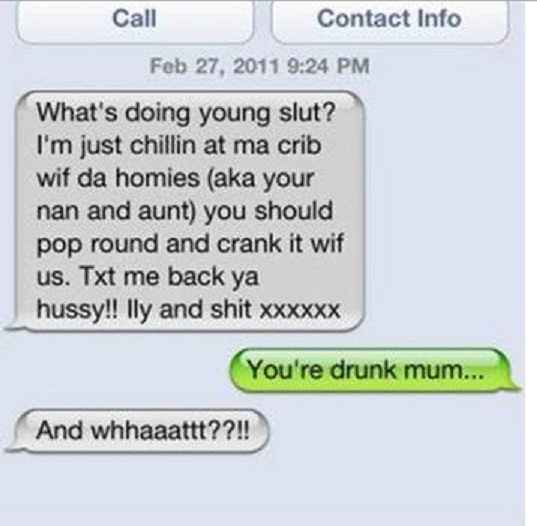 Now this one takes the cake! 🤣🤣🤣
Like these? Want More?
Check out these Dads winning the internet here.