Could you live in a house that was the scene of one of Australia's most gruesome crimes?
Even if decades had passed and the house had been renovated, I don't think I could live in a property where a murder had taken place. However, it doesn't bother some people – and they even have a chance to pick up a bargain. Murder houses, or 'stigmatised houses' as they are formally known as, are houses where an unsavoury act has occurred, and as such, may not appeal to the general public or may affect the listing price of the property.
Finder.com.au advises that the Gonzales Home in Ryde (one of the houses mentioned in this article) was sold in 2004 without the new owners being advised of the property's dark past. When the new owners found out via the local paper, they were given their deposit back and the Real Estate agent was fined $20,000 for 'Failing to Disclose' information about the murders.

In New South Wales, agents are now obliged to disclose the history of a property should it be 'stigmatised', although the law can differ state to state.

In Victoria, agents are only required to tell prospective buyers if they ask. (via Herald Sun)
Let's take a look at 10 of Australia's most infamous murder houses that have been bought and sold
..since the murderous actions that happened there!
1. The Gonzales Murder House
Location: 6 Collins Street, North Ryde, NSW
On 10 July 2001, Sef Gonzales killed his sister Clodine (18), mother May (43) and father Teddy (46). After killing his family, he spray-painted a racial slur on a wall in an attempt to trick police into believing that his family had been the victims of a racial hate crime.  
Almost a year later, Gonzales was arrested and charged with three counts of murder. Shockingly, Gonzales had killed his parents because he was afraid that, due to his poor grades at university, his parents would take his car and other privileges away from him. He killed his sister so he would be the sole beneficiary of his parents' $1.5 million property.
Gonzales was found guilty and sentenced to three concurrent life sentences without parole. Gonzales is serving his sentence at a maximum-security prison but still maintains his innocence.
The house was sold in October 2005 for $720,000.  Today it is estimated to be worth up to $2,246,000.
2. Lin Family Murder House
Location: Boundary Road, North Epping, NSW
This was the site of one of Sydney's most horrific mass murders. On July 18, 2009, the bodies of Min "Norman" Lin, his wife Yun Li "Lily" Lin, 43, her sister Yun Bin "Irene" Lin, 39, and the Lins' two sons Henry, 12, and Terry, 9 were found lying in pools of blood after being viciously beaten to death. Norman's brother-in-law Robert Xie was charged and subsequently, in January 2017, found guilty on five counts of murder. Prosecutors said Xie was motivated to kill his wife, brother and his family because he was enraged by his perceived lowly status within the family.
The home was last sold for $766,000 in March 2012.
3. The Frisoli Murder House
Location: Goodsir Street, Rozelle, NSW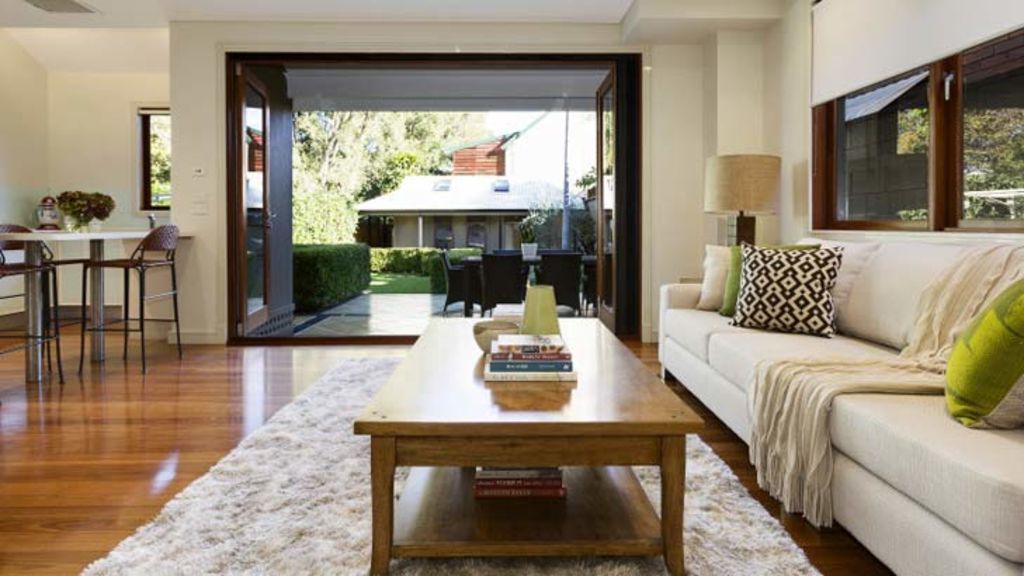 In 2009, property developer Albert Frisoli and his brother, Mario was stabbed to death by a former business associate, Guiseppe Di Cianni. Di Cianni and Albert Frisoli had been in business together for several years before the murderer believed he was being defrauded. After unsuccessful and costly attempts to pursue Frisoli through the courts, Di Cianni stabbed Mario Frisoli to death and then waited in the house, dressed in women's clothing to kill Albert.
The house was sold in 2014 for $2,265,000 (via Domain.com.au) which was more than $200,000 above the reserve price.
Next Page:  More Australian Murder Houses