10+ Online Survey Sites That Pay You For Your Opinion
Loads of Stay at Home Mums like to do online surveys to get a little bit of extra spending money without having to go out and get a job. Now paid online surveys are certainly no replacement for a job – but they are a few extra dollars and you only do the surveys that you want to do! Here are the 10+ BEST Online Survey Sites that will pay you for your opinion.
We show you the pros and cons of each online survey site!
More Reading:
Which Legit Online Survey Sites Pay The Most Money?
When you boil down to completing surveys at an hourly rate, they don't pay a whole lot. But some sites certainly make more money than others.
According to Nerdwallet, the survey sites that make you the most money are:
List of Legit Online Survey Sites:
Survey Junkie is a reputable online survey site that rewards you in points for each survey that you complete. 100 points are equal to $1 in value – and once your threshold reaches $10 – you can cash out in cash or gift cards.
Survey Junkie is one of the oldest and trusted paid survey sites. It is free to sign up, you get bonus points for tasks you can do when signing up and it is easy to use. Negatives would be a limited survey offering.
Expect to make from $1 to $3 per survey – plus there are loads of extra ways to earn up to $100 with focus groups. Each survey takes about 15 minutes to complete. There is a minimum cash out of $10 (or 1000 points) and payment can be made to you via Paypal or through Gift Cards.


Payout Methods: Paypal, Gift Cards
Payout Threshold: $3
Swag Bucks has over 20 million registered users worldwide so is one of the larger online survey sites. You can earn points for various actions such as taking surveys, playing games, online shopping using their discount codes and watching advertising videos.
All these actions end with you being awarded points which are then redeemed for either cash or gift cards.
Swag Bucks seems to have a lot more offerings survey wise than other survey sites however many of these paid online surveys are provided by third parties which means you can be signing up a few times instead of just once.
Unique Rewards lets you earn cash by completing offers and surveys, watching online videos, playing free games, shopping online and by reading emails. Sign up is easy and cashing out is simple!
You can expect to earn from 50c to $1 per survey but there is a minimum payout threshold of $20.

Payout Method: Paypal, movie vouchers, retail vouchers
Pure Profile is a Sydney based survey website that offers cash, movie vouchers and retail vouchers in exchange for doing surveys that you must qualify for first.
Pure Profile has a minimum 'cash out' of $25 that is paid via Paypal. The great thing about Pure Profile is that if you refer friends and family to the website you can earn $2 for each person referred that completes two campaigns within 30 days of becoming a member.
When you sign up to the site they will ask you multiple questions to see what campaigns will be a good fit for you.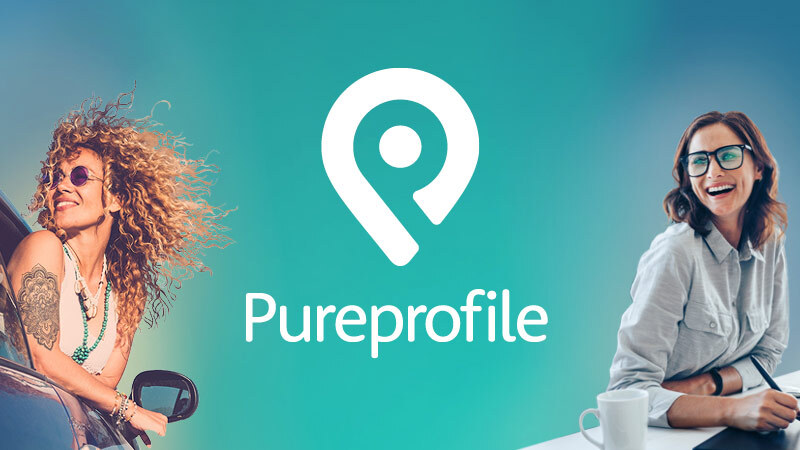 Opinion Inn is a global survey company based in The United States. But because they are global they do have a lot more surveys to actually do than other platforms. Many people say that they get rejected from eligibility for certain surveys. Surveys are for big brands such as Walmart or Adidas – so you get to really have your say.
There are mixed reviews online when it comes to the My Opinions website.  Some raved about it saying it is the best in Australia – others say that their accounts have been deactivated or points wiped out before they can cash them out.  We recommend that you be wary of this website and perhaps try the others first and take this one with a grain of salt.
Based in the United States, being worldwide there is a larger range of surveys available.  However on looking at reviews for Life Points, well 66% of surveyed reviewers give Life Points only a 1-star review.
Most of the surveys offered by Life Points can be completed in less than 10 minutes. To join, you must be over the age of 16.
The average payout per survey for Life Points if 60c – $1 and there is a $20 cash out the minimum that is paid via Paypal.
It is straightforward to register with OpinionWorld in order to be given paid surveys. It's as easy as going to their registration website and filling out some basic information. If you prefer, you can join up in a matter of seconds by logging into your Google or Facebook account.  Then you may begin doing activities in order to earn points and redeem incentives. You can see surveys listed in your account, or you can choose to have them sent to you.
Like a few of the other survey sites listed here, some users have reported that their points have been terminated when they go to cash out.  Responses to emails are almost non-existent or ignored.
Ipsos My View is a French-based online survey site.  The site pays out $1 for every 100 points earned, and each survey earns between 100 – 300 points each depending on the length and complexity.  Cash is paid out via gift cards (iTunes, Wish, Coles Group) or donations to charity.  Additional points can be earned for referring friends and every survey completed also enters you in a monthly draw for $2000 worth of cash.
Branded Surveys offers its users the chance to engage in online surveys on its Go Branded site, covering a broad range of diverse subjects in return for incentives. After years of operating under the name MintVine, the panel totally updated their website and adopted the new moniker, 'Branded Surveys,' in 2017. Branded provides its users with a plethora of various reward choices, and it sends out gift cards within 48 hours of a transaction being completed.
Like other survey apps, some users have had bad experiences such as payout issues, system downtime, rejected accounts and much more.
You may find Rewardia to be a good alternative if you're seeking an Australian firm to join in order to increase your online cash-earning prospects. You may gain points by answering trivia questions, participating in games – some of which are very good, such as Sudoku or other brain-twisters – completing surveys, and viewing videos on the site.
In most cases, the payment is little and accumulates over time until the member is able to redeem it – in most cases, this is done by an online gift card or a bank transfer. It rewards its users with points for doing basic online actions such as playing games, visiting websites, and referring others.
While the payments aren't big, amassing points for enjoyable activities allows you to earn genuine incentives for doing things that you'd ordinarily do in your leisure time anyway.
Octopus Group is where your account balance is shown plainly as a currency of actual money as compared to other survey sites. It's as simple as earning money and choosing to have the money deposited straight to your Australian bank account— you may request payment anytime your account reaches a minimum of $20 AUD.
There are no restrictions on how often you may request a payment, albeit there are daily limits on the amount of money you can take.
Alternatively, if you want, you may exchange your points for reduced gift cards. Numerous major Australian brands and retailers, such Woolworths, Myer, David Jones, Bunnings, and others, are sponsored by the Octopus Group rewards program.
If you have a review or feedback about any of these Online Survey Sites, please comment below!