Top 15+ Australian Affiliate Programs to Monetize Your Website
If you have started a Facebook Page, blog or website, the next step apart from awesome content is to monetize it so it makes you an income.

A good way of doing this is through affiliate marketing.
Affiliate marketing is promoting and selling other people's products, and taking a cut of the profit. Australian Affiliate Programs are only now really taking off with a few of them really leading the world in customer service for bloggers and small business owners.

The best thing about Affiliate Marketing is that you don't need to have stock, post out products or order anything. You can just find products or services you really love, and start promoting them with a special link.Now, I've written a heap about affiliate marketing before – but today, I thought I've give you a list of the Top 15+ Australian Affiliate Programs to use — programs the I use myself and are reputable!Other articles to check out include:
What If I Have No Idea How to Start – But Want My Website To Make Money Via Affiliate Marketing?
If you don't even know how to go about starting affiliate marketing on your website – we've got that covered too!  There are many companies that will take the lead and will do all the embedding of codes and signing up to platforms for you.  We have a list of them at the end of this article!
You see, although affiliate marketing can be extremely lucrative, it also takes time to learn how to do it, how to read trends, how to embed codes and what works (and what doesn't).  If you are flat out like a lizard drinking – perhaps look at one of those companies, or approach one to do a profit share arrangement.
Is it Worth The Effort?
Abso-freaking-lutely!  The thing is – it takes time and consistency consistency consistency.  If you make it part of your working day – it will soon become a real income stream for your business.  But if you just do it intermittently, you are setting yourself up for failure.  Affiliate Marketing is much like a rolling stone gathering moss, the more it rolls, the more moss you get.  So doing a little every day will keep adding up, and you will get better and better at reading your audience, finding what works well, and testing testing testing.  Just like any part of a business!  There is no such thing as a get rich scheme and affiliate marketing is certainly not that.
You also need to find the right niche for your market.  Fashion is fun, but doesn't make a lot of money via commissions.  Sex toys have a HUGE commission structure (up to 30%!), but they are harder to sell.  Plus you have to see what your audience will buy – so the first few months of dabbling in Affiliate Marketing is all about finding our more about what your audience will buy.
Note for Bloggers
To make affiliate marketing for your blog, you need to write your usual content, then go back to see what products or services will enhance the content, rather than deciding on what you want to sell and making content around that.  Get it right – it won't seem like advertising and the dollars will keep dropping into your bank account!
They key is to incorporate affiliate marketing as part of your blog from the start.  This is how the successful bloggers use it to their advantage!
Affiliate Links Disclosure Statements
You also need to disclose that you are using affiliate links. Not only is this a requirement, most advertisers have this as part of their sign-up process – so if you don't list your disclaimer and you get a sale, they can void it!  The disclosure statement needs to be at the top (above the fold) in your website – and be written in clear, simply language that is easy to understand.
Something along the likes of (and feel free to copy):
Disclosure: We use affiliate links to monetize our content.  We may receive a commission on products or services that you purchase through clicking on links within this blog.
Disclosure: This is a review of a product or service.  I am an independent blogger and the reviews are done based on my own opinions, however I may get compensated for sales made by the companies who produce the items.
Disclosure: This blog receives a commission for using affiliate links within our content.  Although we receive commission for using and linking to these products, all of our opinions and suggestions are unbiased.
Disclosure: Any/all of the links on this website are affiliate links of which we receive a small commission from the sale of certain items, but the price remains the same for you.
Disclosure: I am an affiliate marketer with links to various online retailers on my website.  When people read about products or services and then click on the links and purchase something, I earn a commission from the retailer.
So How Do You Actually Do Affiliate Marketing?
Step 1: Apply to one of the Affiliate Platforms
Sign up to one or all of the affiliate platforms listed below.  When you are applying, they will ask you for the link to your business, your social media links, website traffic details, Paypal details and will also ask you how you intend to promote the said advertiser.
Hint: When you get started it is harder to be approved by advertisers, however if you ensure you answer all the questions and can 'Impress' – you are more likely to be approved.
Step 2:  Decide What You Want to Promote
Once you are approved to promote a business, the next step is to check out their website and find the products or services that you love, or you think that your followers will love or need.  Choose only a few products to promote rather than a huge range, especially at first. You want to 'test the waters'.
Step 3: Linking
Once you have settled on a product, grab the URL to the landing page of that product.  Then find the 'Deep Linking' section on the affiliate platform.  All of the platforms have the ability to deep link.  So a 'deep link' is where you are linking to a direct product, rather than just referring traffic to the home page of a website.
You paste the url into the deep linking section – and the platform will give you a new affiliate embedded code.  This code is either a URL, or is to be embedded into your website.  Choose the one that you are most comfortable in doing.
Paste the link – and you are done!
Need help?  I do quite a bit of affiliate marketing training online in my group Tenacious Business Development Group – so if you have a question, pop over there and I can do a video to help you out!
Pre-Made Banners
If you don't want to 'Deep Link' a product or service, you can promote a business on its own.  When you are approved through an affiliate platform, you are offered a range of banners that you can embed in your website.  Go to the advertising section and browse the ads to find one to suit your site.
Hint: Always try and choose a banner that is close in colours and style to your website – it is proven that this increases the number of clicks, and therefore the number of sales made.
Find more information on affiliate marketing with these articles:
First things first, the traditional Affiliate Marketing Platforms:
GrowthOps is a Growth Marketing Agency providing a range of services to businesses looking to growth –  that includes an affiliate marketing component, operating on the 
Impact platform
. They've been in the affiliate industry for a long time previously as APD and before that Dgm.
Current Advertisers on the Growth Ops platform include:
Dell
Rebel Sports
Menulog
Priceline
BCF
Clinique
Bobbi Brown
Bras & Things
Estee Lauder
Kogan
Seed
This network was created by "Affiliates for Affiliates", which means they build relationships between affiliates, advertisers, and agencies throughout Australia and Asia Pacific.
They offer different brands to promote in various niches. Their member interface for affiliates is user-friendly and functional. Their support page for WordPress plugins is also organised. So far, they have the best user experience for their customers.  Their customer service is also second to none!
I like them because it is a platform made for publishers – as some other affiliate marketing companies are very hard to navigate and function.
They are a great platform for brands such as:
3.   Flex Offers
Flex Offers has a huge variety of different advertisers to choose from, both from Australia and around the world (they are pretty big in the United States).  Some of the larger advertisers they have include Hurley, Lululemon, Under Armour, Pretty Little Thing, Surfstitch, Boohoo and Lands End.
Their platform is a bit clunky – but they do offer such a variety you can look past that.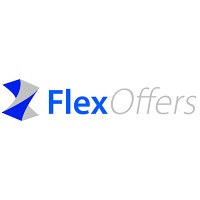 Skim Links has the latest technology in affiliate marketing.  Rather than having to add affiliate links manually to each page, Skim Links 'Reads your content' and then applies your approved merchant codes automatically.  Yes you need to have your developer embed some code so that your website can read it – but it is so worth it!
This is so far ahead of its time and really is the future of affiliate marketing.  Although the technology is far from perfect at this stage, it only continues to improve!
VigLink is really nifty because you don't have to go through your website and put affiliate links in manually like most other affiliate sites.  Instead, you copy and paste some code into your website (your web dev can do this easily) – and the code will read your content and will apply any applicable affiliate code automatically.
So it is fantastic for time-poor website owners that want a 'set and forget' affiliate marketing solution.
It is also good if you want to monetise your blog without showing advertisements.
The clixGalore affiliate marketing network offers many quality merchants and affiliates with no monthly fees and really great support, but they're using an old interface which can be painful and frustrating at times. But if you are looking for an affiliate network with no fees where you can promote your products, this is for you.
Merchants on the ClixGalore platform include:
Australian Ugg Boots
Zanui
Roses Only
The only downside is that they pay you your commissions via cheque – so it can take quite awhile.
Impact Radius has a few media partners – they are limited at first – but it is good to get your foot in the door if you can (smaller bloggers might find it hard – this is one more for the bigger boys).  Advertisers include:
It is an online advertising company and is the largest affiliate network in North America that operates worldwide. Aside from its established merchants, it has a wide range of offers such as the Pay-Per-Sale deal, Pay-Per-Lead or Pay-Per-Call. All commissions are also paid by CJ, meaning payments are predictable and secured.
Best Niches:  Online Retail, Software
Advertisers with CJ Affiliate include:
Fairy Season
Avenue
ACG Technologies
Go Daddy
Living Social
Hotels Combined
Clickwork7 is similar to Impelus but perhaps a bit more of a choice of merchants.  Has some excellent pay-outs too if you have the right audience!
It is a multi-billion dollar online auction and shopping website that sells different types of goods worldwide. Its payments are usually on track and it's fast and consistent. It also has low payment threshold of only $25. However, it's relatively hard to be approved and does not have flat commission rates.
It is an affiliate marketing network for digital products like eBooks, software and membership sites in various categories. Registration is easy that's why it usually is the first choice for beginners, and it supports recurring commissions. However, it has limited promotional tools and has a high refund rate with its 60-day refund policy.
Clickbank is good for small bloggers and websites wanting a foot in the door for the affiliate world.
Best Niches:  How To Manuals, Ebooks, Online Dating, Digital Goods, Self Improvement
This affiliate marketing firm provides its customers SaaS solutions, which is an advanced technology used today to give better performance to its clients from which they can increase their revenues. The firm also promises faster payments for affiliates.
Look – I must say although a huge company with fantastic clients, it is a real pain in the arse to use for publishers….  And the help isn't very helpful.  Great if you are tech savvy.
Clients include:
Wotif
British Airways
Travel Supermarket
US-based Affiliate Programs That Have Australian Marketers
This is an effective premium affiliate program that allows a variety of options for you such as Earning Per Click, Average Amount Sale, Average Commission and Reversal Sale. One thing unique about this program is that some products are ShareASale exclusive, meaning most of them are not found on other platforms. It also pays fast. ShareASale has been around for 17 years, so it has also stood the test of time and is very easy to use compared to some other affiliate platforms.
Many of their merchants are also web-based services which make it great for Australian audiences as we don't have to cough up for the huge postage that incurs from shipping from the United States.
Best Niches on Shareasale: 
Women's Fashion, Home and Garden, Green, Business, Family, Insurance, Legal, Education
To see a huge list of ShareaSale Merchants, check out their list here.  But some of their best merchants include:
Grammarly
Rose Wholesale
Wayfair.com
Reebok
Love Honey

This affiliate program allows you to connect to millions of songs, books, movies, apps and more perfect for your tech or music blog while you earn commissions on qualifying sales. Its cookie period is 24 hours, meaning you get a commission if a user clicks on your affiliate link and makes a purchase within 24 hours. The commission rate is around 7% for content like music, movies, and books, and 2.5% for apps and in-app purchases.
It is an online learning platform that offers competitive commission rates and affiliate-exclusive coupons, discounts and exclusive content, and payments are always on time.  It certainly isn't a 'classic' affiliate network – but this is great for small websites and bloggers as you can either do your own e-course and sell it to your customers, alternatively, you can sign up with them and promote other peoples courses and take a cut!
Microsoft is the largest software and technology company that has launched its affiliate program which allows you to earn commissions (about 10% on qualifying sales) by referring Office 365, Surface, Xbox, PCs and Windows Store content including, apps, games, music, movies and TV shows.
With its incredible range of products, this affiliate program creates a unique opportunity for you. Its control panel is so simple to promote affiliate products and keep track of earnings, and it has a low minimum payout. However, if you're promoting products from the US and purchases were made from Amazon in other countries, you won't get commissions.
This is a global affiliate network that allows affiliates to promote big brands on their website. Its widgets, tools and interface are user-friendly, although their customer support needs improvement.  Even though AWIN is not an Australian Affiliate Marketing Platform, it does service Australia.
This is one of the oldest affiliate marketing networks that offer a wide array of products/brands in different categories. Its user-friendly admin control panel and robust support documentation make it a great choice, but it has limited advertisers and its payment schedules are sometimes irregular.  But it is HUGE and in Australia, we are kinda limited for choice when it comes to huge affiliate programs.
Best Niches on the Rakuten Network:
Women's Fashion, High End Goods, Retail Goods.
Merchants that use Rakuten include:
Kikki.K
Noni B
Rockmans
Microsoft
Rockwear
Coach
Supre
Temple and Webster
Jurlique
Freedom Furniture
Sheridan
SurfStich.com
Lorna Jane
Adore Beauty
Other Individual Affiliate Programs to Join:
There are many companies that run their own affiliate platforms on their own website.  So to join, you need to first find them, and then join each company individually.  Yes this is time consuming compared to using an affiliate platform – but we can't tell businesses how to run!  Really there are too many to list – so we have put them all in categories to make your life easier.
Adult Product Affiliates
App and Online Product Affiliates
Drop Shipping Affiliates
Jewellery Affiliates
Lingerie Affiliates
Travel and Holiday Affiliates
Affiliate Marketing Companies That Do the Work For You
Now first a disclosure – as I've always done my own affiliate marketing myself, I really don't know what these companies are like to work with – however I have researched and they seem to the be the most popular online.  So do your own research on each beforehand!
MGECOM
Offer energetic knowledgeable manager who have years of experience in online marketing.
Did you join or are you in any of these affiliate programs?
Remember to Subscribe to our Page Tenacious Digital.
for more detailed information on starting a small business!
If you want to start selling online, need help on marketing strategies, website development, content creation, video production and much more! We could help you to start your business online!