Knowing you own about 745 bobby pins, you would constantly find them strewn about the house — except for when you really need them.
They are by far, the most inexpensive and versatile beauty tools to have in your kit. Transforming flat hair into a flouncing crown of glory with minimal effort, is my kind of do — swift and simple.

Now, off to making those 745 bobby pins useful!
1. Simple French Roll
Feel like a celebrity with this simple hairstyle that only uses just a handful of bobby pins.
2. Messy French Twist
Any avid fan of a once or twice weekly hair wash, this updo is for you. The French Twist hair hack requires a good amount of texture to sit and stay in that carefree, natural, 'I tried, but not too hard,' look. Brought to you by the girls at Irrelephant.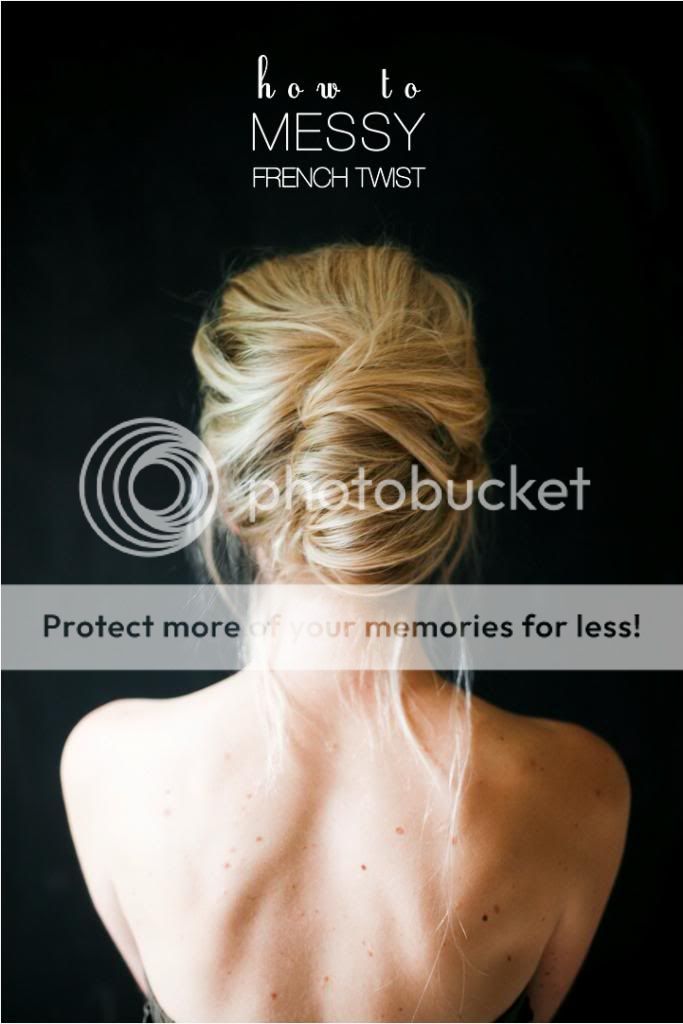 3. 2-Pin Top Knot
When you're down to your last 2 bobby pins from that 745 that you knew you had kicking about the house, this one is for you. There's always those faithful two pins that seem to hang about, and luckily, this style from the girls at Irrelephant only needs two!
4. 5-Minute Braided Chignon
Super simple stylish way to conceal unwashed locks. Bundle into a low pony, basic braid, fold over and pin to head. Ta da! As shown by Divine Caroline.
5. Braided Bangs
Great for that awkward fringe growing out stage. Steph shows you how to braid and pin effortlessly.
6. Half-up Side Braid
Tired of just wearing your hair down? Add a bit of sophistication by braiding it at the front on one side…and voila!
7. Braided Crown
Create this simple medieval look with just a few bobby pins!
8. Twisted Crown
Twisting your bits, Lulu creates this crowning glory, securing with crossed bobby pins at the back.
9. Bouffant
This beautiful vintage look is super easy to make and with just a bobby pin or two!
10. Mini Pompadour
Get the perfect mini pompadour with just two bobby pins!
11. Fringe Flick
Using bobby pins to set the curl, create the desired shape around your face with your fringe. Video tutorial by Nikki DeRoest's.
12. Half Up Hair Do
Weaving sections from the temple of the head, each is pinned to the opposite side. Creating an easy wear style that still shows the length of your hair, but pulls it off your shoulders enough so the kids don't wipe their noses on it. The how-to is styled by Makeup Geek.
13. Half-up Curly Twist
Flaunt your adorable curls with his half updo with a "twist"!
14. Day To Night
Hair ties are often more elusive than bobby pins and more rare, is time to get ready to go out. Take your pinned half up do to a full updo with The Small Things Blog. Have a great hair day!
15. Poofy Pony Hack
As they say, 'The higher the hair, the closer to heaven.' Who doesn't love full bodied and bouncy ponytail? Also great for disguising not so squeaky clean hair. By sliding two bobby pins over the hair tie on the underside of the ponytail, it gives the hair a leg to stand proudly on. Kayley Melissa has an easy video tutorial to help you.
16. Pinned Up Pony
Not your average pony, Hair Romance guides you through creating a lush, sectioned pony for relaxed glamour.
17. Elastic Free Pony
Using the only two pins again, take 2 sections of hair from behind each ear and knot around the gathered ponytail. Popsugar advises securing each section with pins.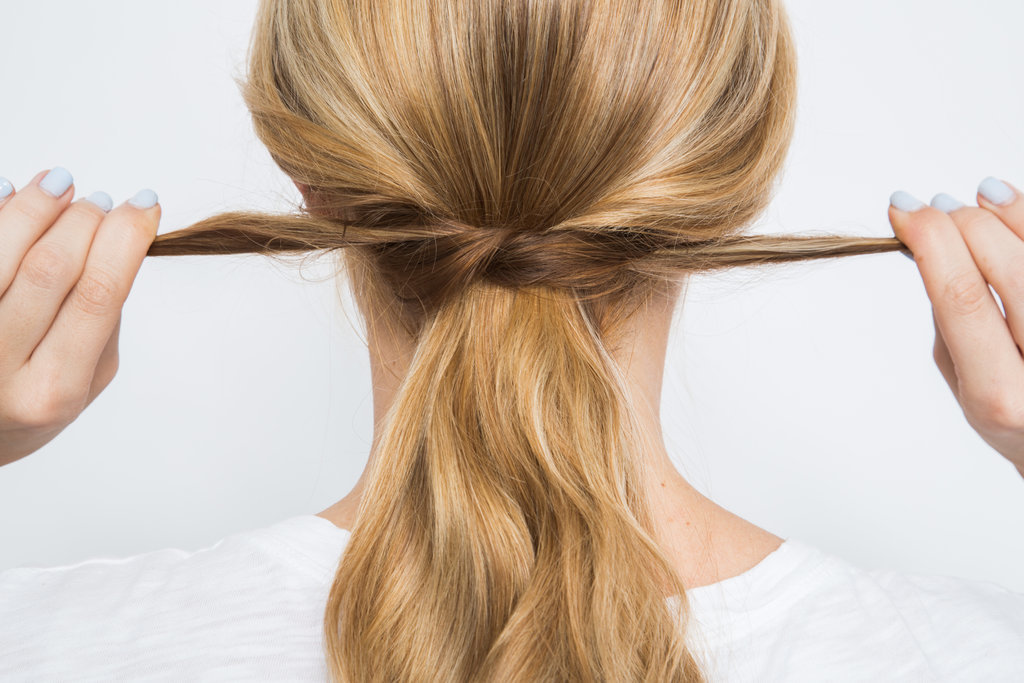 18. Hair Tie Hideaway
If you've got thick hair like mine, I need to use a hair tie for my ponytail. Hair Romance demonstrated a quick bobby pin tip to hide that tie.
19. Crisscross Ponytail
You can also hide your hair tie by wrapping it in a crisscross style and securing it with bobby pins.
20. No Heat Hair Straightening
Say what now?! No heat. No damage. Just brush, pin and wrap according to xoVain.
21. Nail Polish Painted Pins
Bored of the same old brown pins? Trick them up with a splash of your favourite varnish. Reese Kistel has a great how to.
22. Triangle Tie
A half updo, pinning the sections at the back of the head, form three bobby pins into a triangle creating a point of interest as shown on Mucho Mucho Bueno Bueno.
23. Chevron Shapes
If you love the graphic gorgeousness, try arranging some pins into a chevron feature as seen on Freepeople.
24. Easy Vintage Victory Rolls
Not a curler in sight! Roll brushed hair around your thumbs forming a barrel shaped curl. Pin to the head and spray as needed. Voila from Broke and Chic.
25. Hair Bow
An actual bow from your hair! A super cute tute demonstrating a half up pony, half pulled through. Split the doubled over part in half and run bobby pins down each bow part pinning to the head. Take the tail of the pony and wrap around the middle, tuck away the ends, securing with crossed over pins to finish the look. This one's via Pinterest — more hair hacks over there!
Which bobby pin hair hack is your favourite?