While some kids take to potty training like a duck to water, others flat out refuse and the only thing you can do is laugh hysterically because otherwise you might cry in frustration.
I look forward to the day when the only ass I wipe is my own.
Potty training can be a parent's worst nightmare. But with a little help, it needn't be so.
Here are some product that are sure to help kids — and mums — make the potty training process a lot less frustrating.
---
Potty time with Elmo App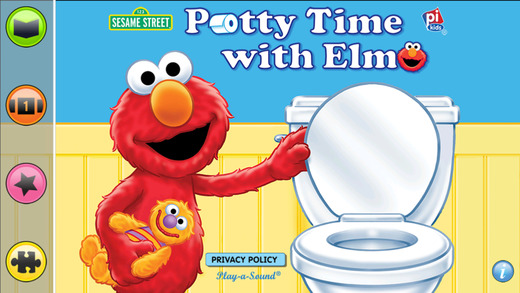 Narrated by Elmo, this is an animated storybook and song app that will help teach your child about potty training through storytelling and music. With familiar tunes and instructive, easy-to-sing lyrics, the songs provide a super fun way to learn good bathroom habits. The Potty Time with Elmo app will engage, encourage, and delight even the youngest kids. Learn the basics of potty use by listening to the story and interacting with it. Wait for the giggles to start! Tap around to hear fun sounds and Elmo's encouraging words. Tap Elmo's radio to hear catchy potty-time songs and sing along. Find stickers to collect on every story screen and add them to the sticker book. And track potty progress with the Sticker Reward Chart.
---
Cushie Step Up
Get it via Toys R Us for $39.99
Perfect for toddlers and parents that find toilet training a daunting task. Easily assembled, it helps toddlers feel more comfortable at an adult size toilet with its soft contoured seat, non-slip handles & extra wide non-slip floor pads for security. The Cushie Step Up also also folds up conveniently when not in use.
---
4 in 1 Potty
The 4-in-1 Potty makes toilet training easy, with this complete training system from Kmart. The all in one designs combines a Potty Trainer, Potty Seat & Step Stool to work for the different stages of toilet training.
---
Wee Man Urinal
Get it via Toys R Us for $22.99
Makes standing up a breeze for little boys. Product features teach boys to stand up, revolutionising toilet training for boys. The Wee Man Urinal is easy to clean with a non splash or drip self washing design and no need for a step stool.
---
Keep the kids amused on the loo for hours with this cute little Potty Piano.  Toilet Time just became even more exciting.  Available from Yellow Octopus for $35.99
---
Potty Watch
Get it via Fishpond for $24.97
The Potty Watch lets your little one know when it's time to go. Just set the timer for 30, 60 or 90 minutes and flashing lights and music gently let your toddler know it's time to try going to the potty. The timer automatically resets itself to provide consistent remainders all day long. The Potty Watch does the reminding so you don't have to.
---
2-in-1 Snuzzler® Piddle Pad
Get it via Toys R Us for $39.99
Provide complete head and body support for your little one, and protect your baby gear from diaper accidents. The 2-in-1 Snuzzler® Piddlepad comfortably keeps babies snug in car seats, strollers, bouncers, and swings. Product Features, easily adjustable sections grow with baby, Piddlepad can be used separately when baby grows into a potty-training toddler, 3 sections are removable and machine washable to make cleaning easier. Works with most car seat and stroller 3-point or 5-point harness systems
Snuzzler® also helps support baby's head, especially when sleeping.
---
Wee Targets
Get it via Wee Target starting at $6.95
When toilet training the child aims directly at the black spot, it disappears to reveal a surprise picture. Flush and the black spot will reappear! Attach Wee Target with suction cup to the rear rim inside toilet, making sure target sits above the water level. Wee Targets can be placed to the front of the toilet if the child sits down. Clean by flushing.
---
Potty Training Chart
Get it via Etsy for $7.00 etsy.com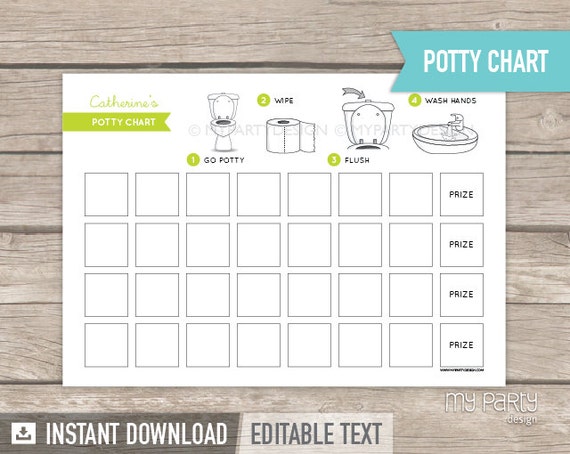 Potty training can be challenging and a fun rewards chart is a great tool to motivate your child. You can use stickers or stamps to mark every successful attempt on the chart and have a special prize for each line completed (optional). A printable potty training chart, with editable text allows you to personalise the chart with your child's name and edit or remove the prizes.
---
Potty Book
Potty training is not always the easiest task to navigate, especially for growing monsters. Thankfully, with the help of this easy-to-use guide, young ones can be sure not to forget any steps in the process. With hilarious text and playful, energetic illustrations this potty training guide is a must-have for little kids and little monsters everywhere.
---
Do you have other potty training products to recommend?