In almost every skincare line on the market, you'll find a serum that promises the world, so let's take a look at why these light, fast-absorbing elixirs are a must in our daily beauty routine.
Serums are treatment products that contain highly concentrated, active ingredients. They usually contain ingredients such as antioxidants, vitamins and hyaluronic acid (to enhance moisture in the skin).

Serums are generally a thinner consistency than moisturisers (made up of smaller molecules) and can penetrate the deeper levels of the skin to better deliver those active ingredients.
Serums can treat skin concerns such as acne, pigmentation, ageing, redness, dehydration, reduce the appearance of fine lines, wrinkles, dark spots and more.
Products containing ingredients such as salicylic acid can be beneficial in treating breakout-prone skin, and ingredients such as antioxidants and retinol can help with treating premature ageing of the skin.
A popular ingredient found in some serums is called hyaluronic acid this is so good for increasing hydration and plumping the skin.
Serums are best applied after cleansing and before moisturising, so the product can absorb easily into your skin.
While a moisturiser can lock moisture in, it can also lock other active ingredients out, so it's important to apply the serum before you apply your moisturiser.
Apply your serum gently with your fingers and avoid rubbing it in, smooth over the skin and allow it to absorb for the best results. If you want to apply a moisturiser over your serum, wait a few minutes between applications; its same deal with your makeup too.
Up The Anti with a Cosmeceutical Serum!

Cosmeceuticals are a combination of cosmetics and pharmaceuticals. They combine active ingredients with scientifically based formulations to ensure these ingredients are getting to where they need to be, in order for them to affect your skin. If you want to see faster results, get you hands of a cosmeceutical serum and give it a go.
Super Serums We Love
Darphin Lumiere Essentielle Illuminating Oil Serum
RRP $96
Light, hydrating and soothing with a fab scent of orange, tangerine and ginger, and its full of invigorating marine extracts and moisture-replenishing hyaluronic acids.
---
Dr. Dennis Gross Ferulic + Retinol Wrinkle Recovery Overnight Serum
RRP $128
This hard-working overnighter is just as good as a mini facial! It's an anti-ager that helps to retexture skin and fight wrinkles, leaving your skin feeling radiant. It boasts antioxidant ferulic acid and retinol.
---
Lancôme Advanced Genifique 75ml
RRP $100 – $215
This classic Lancôme youth activating concentrate serum is a must-try if it's in your budget. It smooths skin and evens out skin tone while working hard to minimise the appearance of fine lines. Its light and cooling on the skin and while its recommended for any age, its fabulous for skin that's a little more mature. It contains probiotic fragments and hyaluronic acid to tackle those fine lines.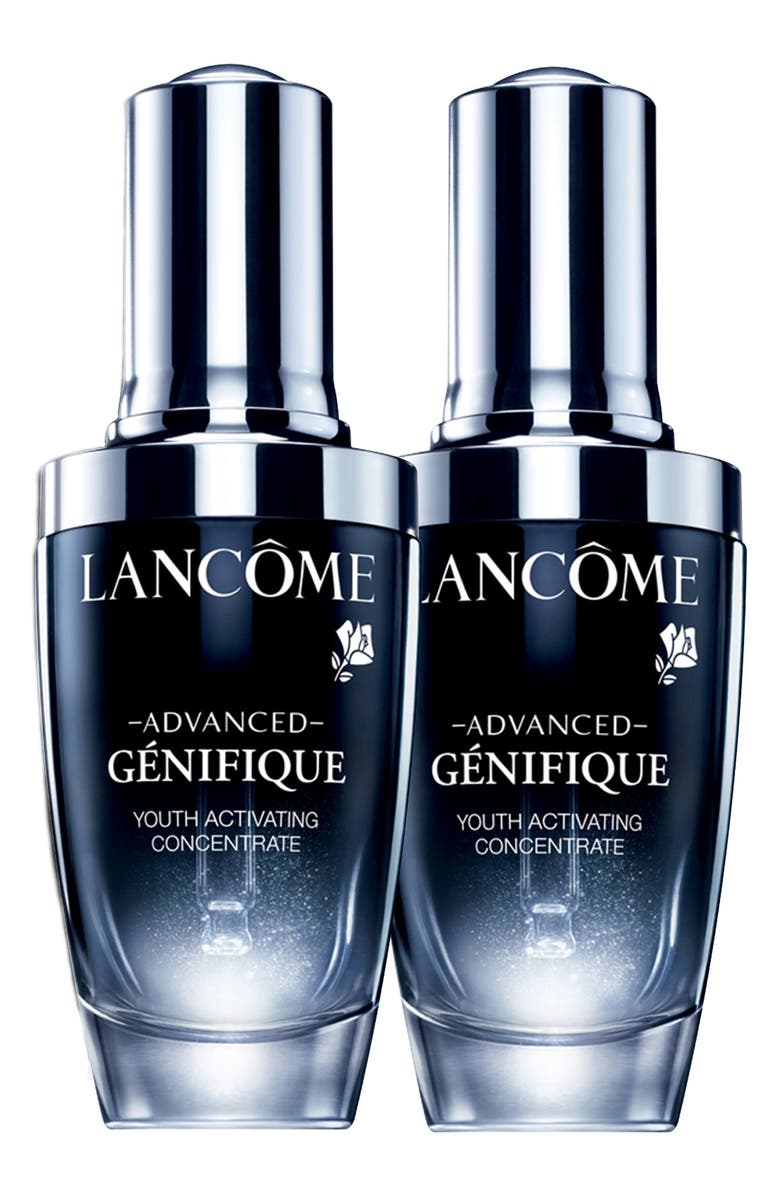 ---
Napoleon Perdis Auto Pilot Skin Renewal Serum (30ml)
RRP $79.00
Light and refreshing, this skin renewal serum does just that, leaving your skin feeling soft, hydrated and refreshed. It fights dehydration and helps de-stress stressed. It's full of tri-peptides; plant derived active sugar molecules, provitamin B5 and sodium hyaluronate.
---
Youth to the People Superfood Firm and Brighten Serum (30ml)
RRP $87
This hard-working, vegan serum, absorbs beautifully and leaves skin feeling nourished, plumper and brighter. This multi-function serum contains peptides, antioxidants, vitamin C and hyaluronic acid.
---
Light, fresh and cooling, this botanical serum loaded with Kakadu plum, aloe leaf juice, hibiscus flower extract and pepper gives your skin an instant boost and leaves it feeling light and nourished. Its smells fab too!
---
Paula's Choice Resist Omega+ Complex Serum (30ml)
RRP $50
Omega 3, 6 and 9s instantly softens skin, and with loads of hydration it smooths uneven skin tones. It's a super-food boost fortified with Omega 3, 6 and 9, and ceramides that are great for ageing and fatigued skin.
---
Drunk Elephant C-Firma Day Serum (30ml)
RRP $80.00
New to the Aussie market Drunk Elephant is certainly commanding a lot of attention, and for good reason! It's thick and lush with a cocktail of vitamin C, fruit enzymes, nutrients, Hyaluronate Cross Polymers and ChronoPeptides that work together to repair sun damage and reveal a gorgeous complexion.
---
OLE HENRIKSEN Transform Plus
RRP $78
I am addicted to this serum right now, on a superficial note, the gorgeous purple colour just makes me feel happy! On a deeper level, because let's face it, it's still almost eighty bucks, it evens out skin tone, reduces the appearance of fine lines, and firms with bakuchiol (a natural alternative to retinol) and AHAs (alpha hydroxyl acid).
---
LA ROCHE-POSAY Rosaliac Intensive
RRP $41.95
This super-absorptive serum reduces redness with its active ingredients Ambophenol, Neurosensine and La Roche-Posay thermal water.
---
Jurlique Herbal Recovery Signature Serum (30ml)
RRP $95.00
Jurlique was one of the first green science brands to hit our shores and its produced impressive products since. This signature serum with restoring red clover that is scientifically proven to enhance the hydrating role of hyaluronic acid is one of my fav's, not just because it smells great and makes your skin look and feel wonderful, but I'm totally in love with the bottle! Bottle love aside, the product works a treat!
---
Jurlique Moisture Plus Rare Rose Serum (30ml)
RRP $75
Light, refreshing and fast-absorbing, this serum from Jurlique is gorgeous. The first time I used it I applied some to my hand and I spent the next few hours walking around smelling it. It's cooling when applied and leaves your skin hydrated and feeling beautiful.
---
Sukin Purely Ageless Intensive Firming Serum (30ml)
RRP $24.95
This restorative organic gel/cream consistency serum hydrates, smooths and adds lustre to tired skin. It contains pure ribose, acacia gum, rosehip oil and cocoa butter to nourish and smooth. And it's super affordable too.

Avene DermAbsolu Recontouring Serum (30ml)
RRP $74.95
The newest player in the Avene family is the DermAbsolu range, developed with active anti-ageing ingredients that firm and tone. It's a serum-in-oil formulation that absorbs easily into your skin and leaves it feeling and looking smoother.
---
Bioderma Hydrabio Moisturising Concentrate Serum (40ml)
RRP $48.99
This light, invigorating serum gives you skin a super boost of hydration, protects and repairs from environmental influences and has a gorgeous refreshing scent.
---
Cosmeceutical Serums
Take your skincare up a notch by incorporating a cosmeceutical serum. Designed to work at a cellular level, cosmeceutical serums often work harder due to their higher levels of active ingredients.
RRP $135.00
Instantly revitalising, Extreme B17 evens skin tone and calms the skin this elixir is a brilliant addition to your daily routine!
---
The perfect serum for problem skin! Chemical and oil free, it glides on and absorbs beautifully while reducing the appearance of blemishes and minimising shine.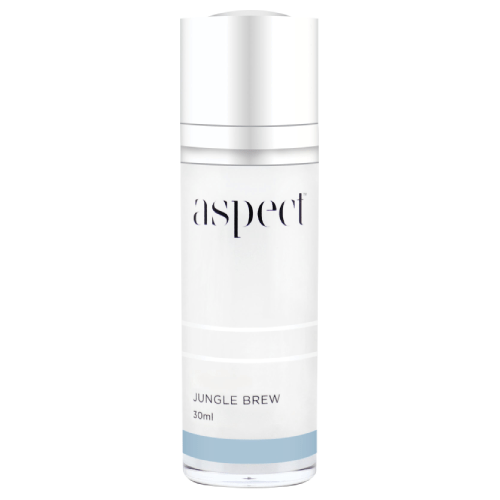 RRP $151.00
I love a good vitamin c serum and this one is brilliant! And worth the money, I could see a difference in my skin instantly. It smells great too! It's said to be 50 times more powerful than traditional vitamin C.