We live in such a disposable world nowadays.
Landfill is filling up faster than ever before and most of us do not hesitate to just throw something away because it no longer fits us, suits us or our home or is useful to us. A lot of the time the things we throw away aren't even rubbish, they are simply the product of a lazy, disposable attitude to our lives and our planet that has become an ingrained part of society.
There is too much unnecessary waste in the world and a lot of this perceived waste could actually help other people. As the saying goes, one person's trash is another person's treasure.
All over Facebook you will find local 'Pay it Forward' pages, where you can post things you have that you no longer want or need that are still good to be used by someone else.
People who would find the item useful will request to be considered and you choose someone randomly or specifically to take the item from you, completely free. There is also the opportunity to ask to be considered for things that are no longer good to someone else but may be great and useful to you.
Gumtree and other similar sites are also a great place to offer up things you no longer want, that don't have a lot of resale value to you, but to someone else they may be extremely valuable and of great use.
After having my son and going onto one income we found things a bit tougher as most single income families do. Things like a new wardrobe where not an option for me at all, until I discovered the pay it forward movement. I was lucky enough to be chosen to receive several bags of clothes in my post baby size, some even still with tags, that someone else was finished wearing or would never wear and I was able to completely update my wardrobe for nothing (except the fuel I used to go pick up from the very generous giver).
It was an amazing feeling to have new clothes so I didn't live in my maternity pants anymore and I had to chance to feel a little beautiful again. Clothes can be very powerful sometimes.
In turn, I went through my wardrobe and gave a huge bag of clothes of mine that I would never wear or had had enough of to someone else who greatly appreciated them. For me this killed two birds with one stone. I cleaned out my wardrobe ready for all the new clothes I had been given and I got warm fuzzies from doing something selfless for someone else.
What could be better than being neat and organised and getting some good karma?
Clothes are not the only good things to PIF though. Home wares, baby goods, furniture, electrical appliances, the list goes on and on of things that are great to give and receive.
We have given away home wares like vases and kitchen stuff, baby things like clothes, toys and walkers and furniture that no longer suits or fits in our house and in return have received similar things that were appropriate for us. It is a system where everyone wins by clearing out the things they don't want or need and getting things they do want or need all while recycling and reducing our contribution to landfill.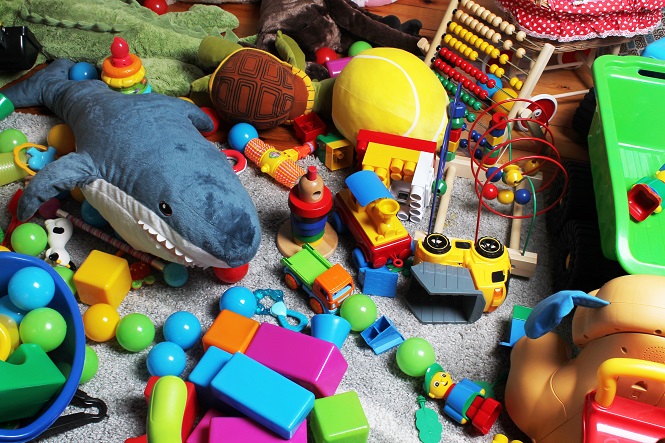 You don't just have to PIF with strangers either. Friends and family may very well have things they don't want or need, but may want or need something you have and vice versa. What a great way to help out others and your own family with no money changing hands.
Have you ever paid it forward to someone? What did you give or receive?