10 Pairs of Flattering Jeans for Mums
Jeans are a staple of most Mum's wardrobes (I'm wearing a pair right now!).
Especially now that it is cold, jeans are the perfect 'uniform' for a busy Mum. But they have to look good, and feel good. We have scoured the internet around Australia to find (in our opinion) the ten best pairs of flattering jeans for Mum's

So there you go! Ten pairs of jeans that are perfectly priced for any budget – and will flatter and be comfy for all Mum's!
Price: $25
Why We Love This Flattering Jeans:
These jeans are stretchy and comfortable and make your arse look FANTASTIC. Katies jeans always wash and wear really well too – and with a quick iron, they look as good as new. Even with constant wear, you will get a good few years out of them!
Comes in sizes 8 – 20
Available in two colours, Navy and Black (Navy are jeans shown)
Flattering 'whisker' design around the hip area.
Target Lily Loves High Rise Jeans
Price: $25.00
Why We Love This Flattering Jeans:
The Lily Loves High Rise Ankle Length Slender Jeans are designed with a high rise, stretch denim, and a leg profile that is fitted through the thigh, knee, and ankle to produce a skinny and chic look.
Price: $27.00
Why We Love This Flattering Jeans:
Skinny, straight, or thin, discover your ideal jeans fit with the boohoo denim collections. High-waisted mom jeans and boyfriend cuts are quite a in vogue right now. Elevate your blues with punk patches and rock 'n' roll rips for a more edged-out look.
Wear with a simple shirt by day and add barely-there heeled shoes to elevate your denim from day to night.
Available in sizes 6 – 16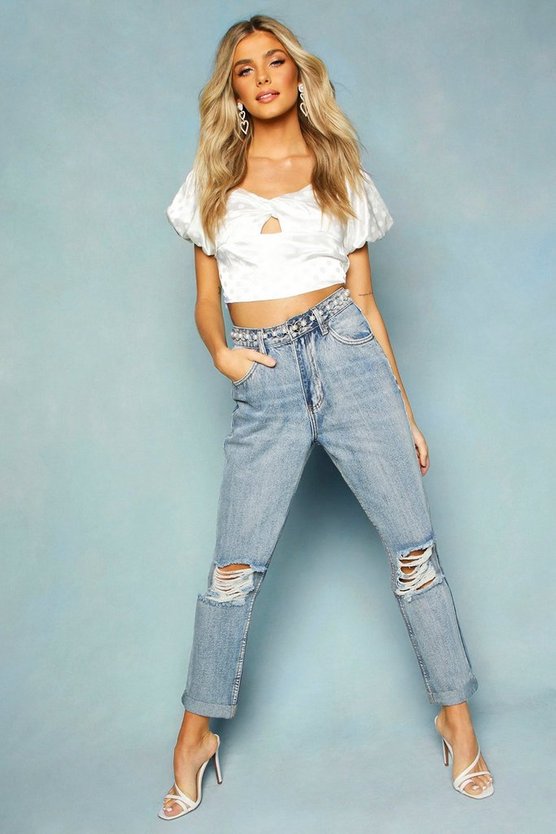 Price: $56 (SALE: Now $19.60!)
Why We Love This Flattering Jeans:
Swanky skinny jeans to show off those legs!
Comes in sizes W24 – W34
Free Shipping
Comes in four fits, Curve, Tall, Petite and Maternity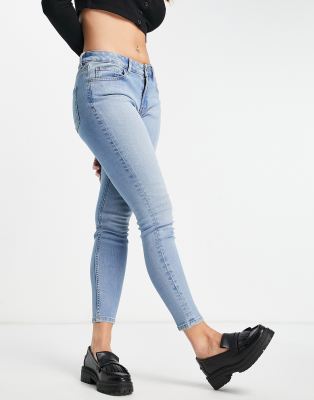 Price: $30.00
Comes in sizes 16 – 24
Price: $52.00
Why We Love This Flattering Jeans:
These jeans allow you to flaunt your hips and legs even while you're pregnant.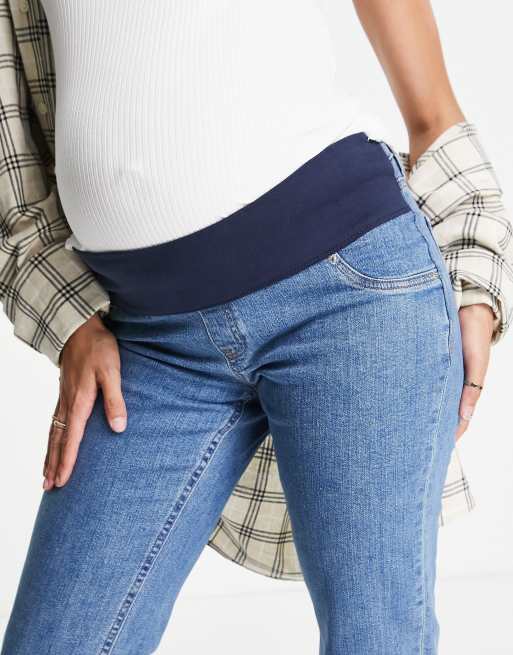 Price: $39.95
Why We Love This Flattering Jeans:
The Louise Super Slim Pants include a traditional 5-pocket design, belt loops, a high-rise waist, and a zip fly with buttons for an ultra-close and elastic fit. Since they are black, they are versatile enough to be worn to work and elsewhere.
Comes in Black and Indigo
Note: Stay at Home Mum uses the occasional affiliate link. We do not choose products on the basis that they have an affiliate, but what best suits our followers and our own opinion.