If you are about to sell your home, there are a few things you can do to make your house appear more appealing…..
Why not try to get the very best sale amount for your home?!
1. Make Your Front Door a Bold Statement!
Front doors are the first impression potential buyers have when having a look at your home.  And a good way to make a great first impression, is to make a statement of your front door.  These days it is 'trendy' to give your front door a coat of bright coloured paint that will suit the style of your home.  A beautifully painted front door is eye-catching from the street and looks fantastic in Real Estate photographs, as well as more memorable.  If your front door has a few 'dings' or 'mark's in there, remove the door, sand it back until smooth, then apply a good quality undercoat and two to three coats of glossy coloured paint.
Allow it to dry thoroughly before re-installing the door.  Don't forget to change your door furniture (handles and hinges) so they're new and bright too!
A brightly coloured front door always catches the attention of would-be buyers!
2. Make Sure your Gardens at the Entrance are Neat and Tidy
Make sure any rubbish from around the front of your yard is removed and any trees or bushes are neatly pruned.  Ensure weeds are removed and the lawn is freshly mown.  A fresh load of mulch always looks very attractive too.  A beautifully neat and tidy front yard is enticing to potential buyers, it shows you care about your property, and shows that it is well maintained.  Many people don't like to have complicated gardens to look after – so you don't have to go overboard with new plants – just ensure what you do have looks attractive and is neat.
3. Install brighter light bulbs throughout the house
Potentials buyers do not want a dark house.  Throw open all the windows and curtains and ensure all the lights are on when you show the home.  A good way of cheaply improving the lighting in your home is to install new, brighter light bulbs into the current lighting fixtures.  A warm coloured light is always nicer than a stark cool themed light – although the exception to this rule is if you have a very modern home with loads of white.  Ensure all your light fixtures are clean, shiny and working.

4. Ensure Your Home Smells Amazing
Everybody loves to have a fresh and lovely smelling home. The trick is to use scents that aren't too overpowering, by using natural remedies or store bought smells that can make all the difference. Scented candles can really bring a fresh smell to your home as well. Sprays, fresh flowers and even baking can be great ways to ensure you have a welcoming and enlightening edge to the house when buyers are walking through the front door.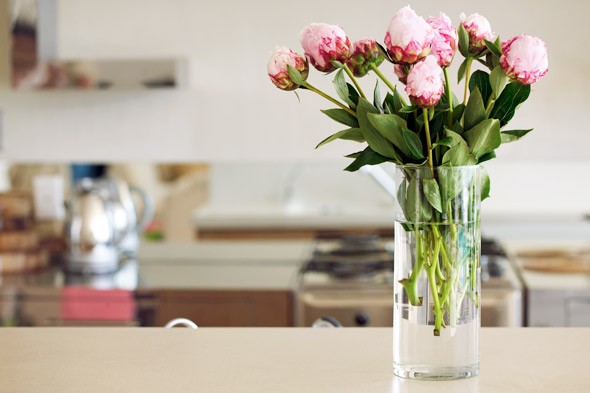 Next Page: Read More Cheap and Easy Home Improvements That Will Increase the Value Before Selling