Father's Day is coming up and finding the perfect gift for the father figure in your life hasn't gotten any easier.
2020 has thrown a lot of curveballs and you might be spending Father's Day in lockdown at home with dad or you might be far apart and celebrating with a phone call.
Whatever your situation, there's always a great gift or experience you can give your paternal figure to show them you care.
Shark Dive at the Aquarium
It's recommended you stay 1.5 meters away from any other humans, but what about sharks?
If your father figure loves animals and water, what could be better than a thrilling underwater, guided tour among sharks, stingrays, and hundreds of exotic fish?
The dive comes with the necessary theory and scuba training to make the day safe as well as general admission to the rest of the aquarium so Dad can spend the whole day under the sea.
Brew His Own Beer
For the dad that loves to wind down with a cold one after a long day, what could be better than bespoke beer?
Send your dad off on a microbrewery tour where he can spend the day discovering everything about the brewing process, while sampling a variety of beers while he's at it. He'll get to take home 50 litres (roughly six cases) of his own beer, once it's been brewed.
Live Life in the Fast Lane
Some dads like to live life in the fast lane, if your dad lives by this, he'll have a great time racing around a track in a V8 race car.
Gift him the experience to get on the track at the Sydney Motorsport Park and sit in the driving seat and take control of the powerful engine under the hood of a V8 race car. He'll learn how to handle a V8 and get professional tips on how to take corners and brake better. Just make sure to remind them to take things easy in the family car afterwards.
Cruise Around in Style
There are often two types of Car Dads. The dads who love motorsports, and the dads that love vintage, classic cars. If the dad in your life isn't the type to enjoy a front seat ride in a fast car, maybe they're the type to enjoy driving around in a stylish car of their own (if just for a day).
You might know the kind of car they've always dreamed of driving, in which case you're well on your way to delivering the ultimate Fathers' Day gift. On the other hand, you might have no idea what kind of car he dreams of driving, so let him pick with from a fleet of supercars.

Escape for a little while
Sometimes what your father figure needs is to escape, just for a weekend.
Give them the gift of some time to themself or with a loved one where they don't have to worry about being organised, they can just relax and go for a leisurely bike ride. Choosing a spot near attractions like Canberra's wine region not only gives them the opportunity to try the wine and discover a new favourite variety, but it comes with stunning views and serene sunsets as well. Sometimes there's nothing better than a quiet weekend away.
Enjoy the finer things in life
What could be better than a three-course meal paired with delivious whiskey while enjoying the view of darling harbour!
For the father figure that loves to talk about the tasting notes in whisky, an interactive tasting class is just the place to learn all about the various flavours you can pick up as you drink it. And to go with it, dad can learn an impressive amount about cheese for a singularly sophisticated outing.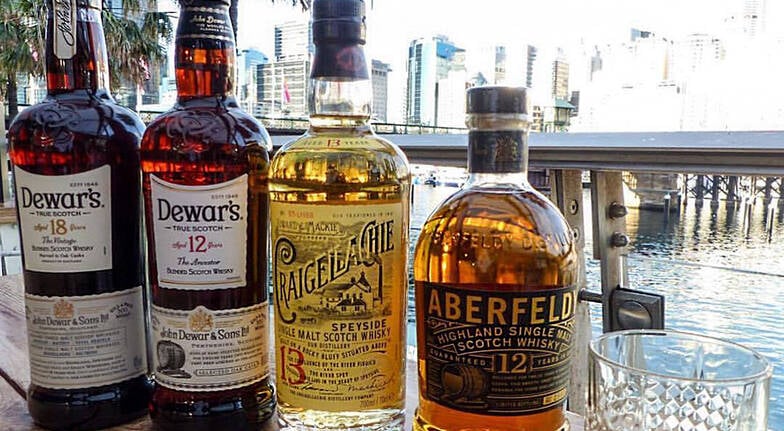 Learn to cook at home
For the dad that's stuck at home for now, in COVID-19 lockdown, making the most of Father's Day can be tricky, but not impossible. Why not help dad learn a new skill in the home kitchen?
An online cooking course to help your father start or continue their cooking journey could be just the thing to brighten their spirits this Father's Day. Give them 12 weeks of courses that includes expert chefs offering advice, an extensive video library, and plenty of recipes and shopping notes to help dad continue learning, even after the course is completed.
Develop a green thumb at home
For the dad that's already a confident cook, maybe it's time they got their hands dirty and grow their own produce. Give them personalised, expert coaching from an organic gardener to help them begin or improve their home garden.
No matter how confident (or unconfident) your dad is, the personalised, online coaching from Peter Kearney will help them develop the skills to grow food that can make its way to the dining table. Even if your dad only has a small balcony to use as a garden, there's space to learn and grow. And no matter how many questions your dad has and how silly they may seem, gardener, Peter Kearney promises to help and answer however he can.
However your family is spending Father's Day in 2020, there are plenty of ways to show your dad how much you care.