If you have a little girl of your own, then it is probably fairly easy to choose presents for her – you know exactly what she likes and exactly what she wants.
However, if not, and you are shopping for a friend, neighbour, relative or someone else, then it can be quite a struggle heading into the toy store and not knowing what to select. So let us make it a little easier for you. Below are some of the best gifts for little girls, for Christmas, birthdays or any other occasion worth celebrating.
A Diary
Every girl loves to keep her secrets safe. Diaries are a great Christmas gift for all girls from age 5 onwards.
Our Pick:

A Range Rover Inspired Electric Car
Start em young.  This Range Rover inspired Electric Car will be the envy of all the girls in the neighborhood, and most of the Mums too!  Recommended for ages 3 and up.
Features
Stunning two-tone black and white lacquer finish with striking headlights and reversing lights.
Powered by a 50W twin motor
Four wheel suspension
MP3 connectivity gives kids music with flashing lights.
Doors with safety lock and adult remote override control
Sports seat with safety belt
Anti-slip wheels
Powered by two 6V4.5AH batteries, reaches a speed of 3 – 8 km/h depending on weight of the driver.
Weight limit is 30kg, not recommended for children under 3 years old.
This super fun Range Rover Inspired Kids Electric Car is a dream car for any child.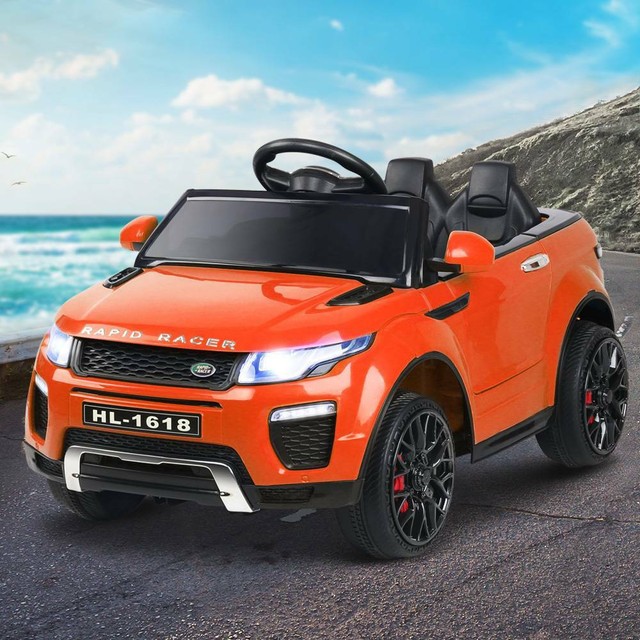 A Barbie Doll
Barbie has never gone out of fashion!  Now for under $30 you can get one of the new Barbie Careers Playsets.
Their Own Computer
This LeapFrog LeapPad Ultimate Tablet in Pink has a super sleek design but is the toughest LeapPad ever, with a wrap around bumper and shatter resistant screen. This bundle comes with a zip up storage case so your child's LeapPad can be protected during travel.
We think the LeapFrog LeapPad Ultimate Tablet in Pink is a perfect choice for a kid's tablet.
A Tea Set
A special tea set for Christmas will provide the little girl with the perfect chance to play host. Bonus points if you can get a "paint-your-own" tea set which creates the element of make believe with imagination.
Play Set
No, I'm not setting up gender stereotypes, but all little girls and boys will love this adorable Wooden Play Kitchen Set. Cooking and other 'make-believe' items are also usually a big hit for little girls. You can get all sorts of cooking accessories, fake food, shopping trolleys and cash registers. There are also excellent kitchen sets that are quite affordable, depending on how much you are willing to spend.
A Ball Pit
Who doesn't love ball pits? Kids love them, adults love them – heck even dogs love them!
Pool Toys
Christmas means Summer, and Summer means pool time.  There is such a wide variety of pool toys now – grab one your little girl will love!
A New Bicycle
The traditional Christmas Gift has never gone out of style. Bikes are a great way to get your little girl outside and playing!

What's your Christmas present for your little girl?