Adults Only
Spicy Subscriptions helps you improve your relationship & love life. Every month you'll receive a uniquely themed box of products to spice things up!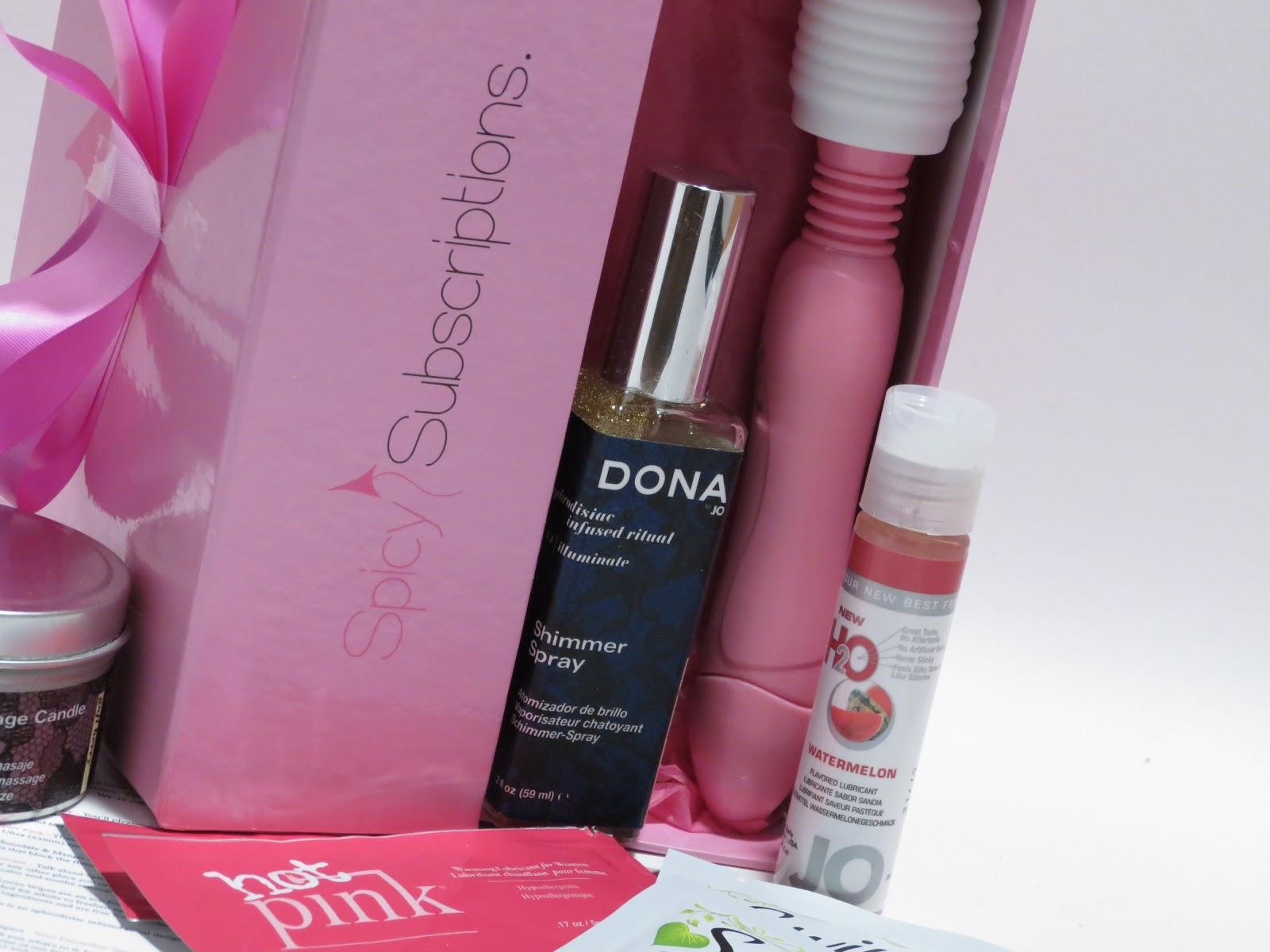 The Details:
Based In Australia
Get Your 1st Box for $14.95
massage oils, candles, bath and body products
$34.95/Month
Website: Spicy Subscriptions
 The Big Oh Box
An adult subscription box featuring a curated selection of full-sized toys & accessories designed to stimulate you & your partner's appetite for exploration. We'll send you everything you need to achieve greater heights of pleasure "" discreetly packaged.
The Details:
Based in USA
Each subscription is unique to your needs & catered to your pleasure.
Complementary priority mail shipping in the United States and low cost shipping Worldwide.
$59 per Month
Website: The Big Oh Box
BootyBox is a sensual adult subscription service for couples and females. Our boxes feature the classiest, highest quality, and most sought-after products on the market. Our aim is for BootyBox to embody elegance and luxury; from the products themselves, right down to the packaging.
The Details:
Based in Australia
BootyBox subscription box delivered every three months!
$149 billed quarterly
No Contract
Free Shipping
$149 Quartely
Website: Booty Box
OpenMe monthly is packed full of products at a ridiculously low price, not even we can believe it. All our boxes contain products that retail at more than double the price you pay with us. Why? Because we believe in a fulfilled bedroom life without breaking the bank.
The Details:
Based in Australia
Monthly subscription orders are shipped on the 5th of every month
By the way, we deliver in a discreet blank box
$40.00 per month
Website: Open Me
The Nooky Box
The Nooky Box is designed to improve your sex life by providing you new and amazing sexual experiences every 3 months. Each quarter's box includes a variety of toys, lubes and surprises and is curated by a specific theme to keep your Nooky fresh and fun.
The Details:
Based in Australia
Includes a variety of toys, lubes and surprises
Perfect for individuals and partners
$79 every 3 months
What subscription boxes have you already tried?
Want your subscription box added to the list?  Email us now at [email protected]
Note:  We use some affiliate links in this article.  Affiliate links mean that we receive a commission on sales.  The decision to use particular stores isn't based on the fact they have an affiliate agreement.