How to Hold a Virtual Baby Shower 2020
My friend Natalie is expecting twins in only four weeks time…. right during this Covid-19 when we are all in isolation. So when she messaged me asking how the hell she can have a virtual baby shower – it really got me thinking about all the beautiful pregnant ladies here in Australia who will miss out on the traditional style baby shower. But not all is lost – it turns out there are some huge advantages to holding your baby shower online. Here's how to do it – including fun games you can all do over the internet
So How Do Virtual Baby Showers Work?
Although you won't all be in the same room sharing sausage rolls with your Mother in Law, what will happen is that all your guests (and we will go over how to invite them) will log into your virtual baby shower at the appointed time. So just like a normal baby shower, you need to choose a date and a time that will suit most people.
For a virtual / online baby shower, you will need to choose the easiest platform to use for a video chat with multiple people.
The easiest and most-used options include:
For the guests who aren't very tech savvy, see if you can do a practise run before the day so they know how to log in and attend. But really – most of these platforms are very user friendly! When you log in to these platforms, you will have the option to invite guests – so ensure you grab all those email addresses!
How Long Does a Virtual Baby Shower Go For?
A traditional baby shower usually goes for about two hours. A virtual baby shower should go no longer than 90 minutes tops but allowing at least one hour is ideal! That's enough time to have a 15 minute catch up with everyone at the start of the party, a few virtual party games (we go through a few games further down the article), then opening gifts or reading out the gift registry – and then a wind up!
Remember that older family members may be nervous about participating in the 'online chat room' – so encourage them to speak up and involve themselves in the festivities.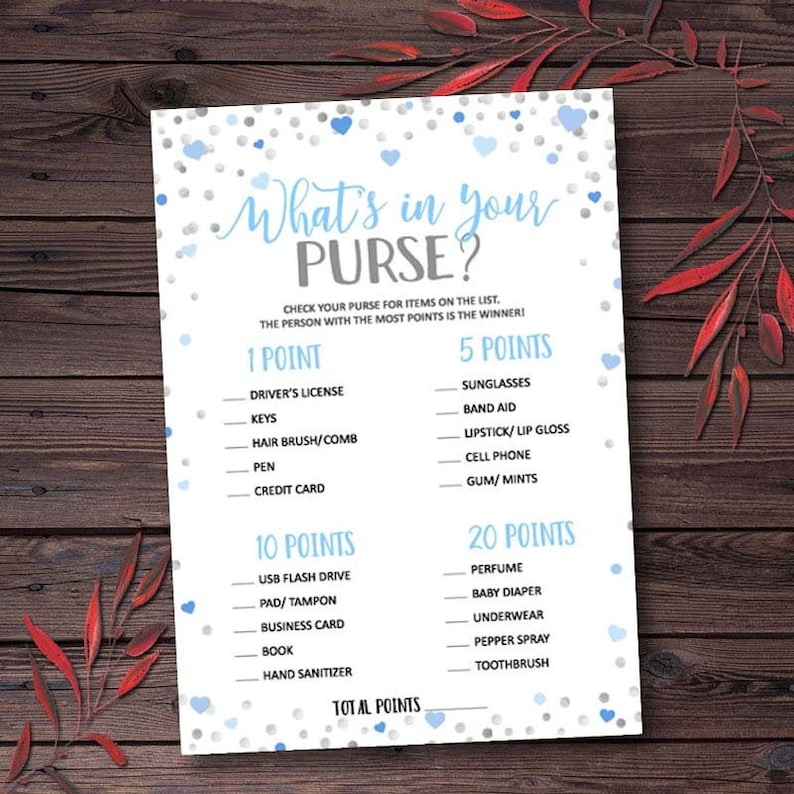 Sending Out the Invitations
The person who is organising the baby shower (usually a friend or Mum for the first baby and the pregnant lady herself for second and subsequent babies) – needs to send out the invitations at least two weeks before the day.
To do this, you can create an online invitation! You can do this just in an email or set up a Facebook event. If you want something a bit more formal – there are programs online that send out beautiful online invitations. If you want to check some out – here is a list of a few people that do it:
When sending out the baby shower invitations – ensure you include the following information:
Date and time of the baby shower
What platform the virtual baby shower will be held on (tell them you will send them a link closer to the date)
Link to your Gift Registry or where to send a gift should they wish to contribute
Now is the time to ask your guests to email you (the organiser) any required props for the baby shower games.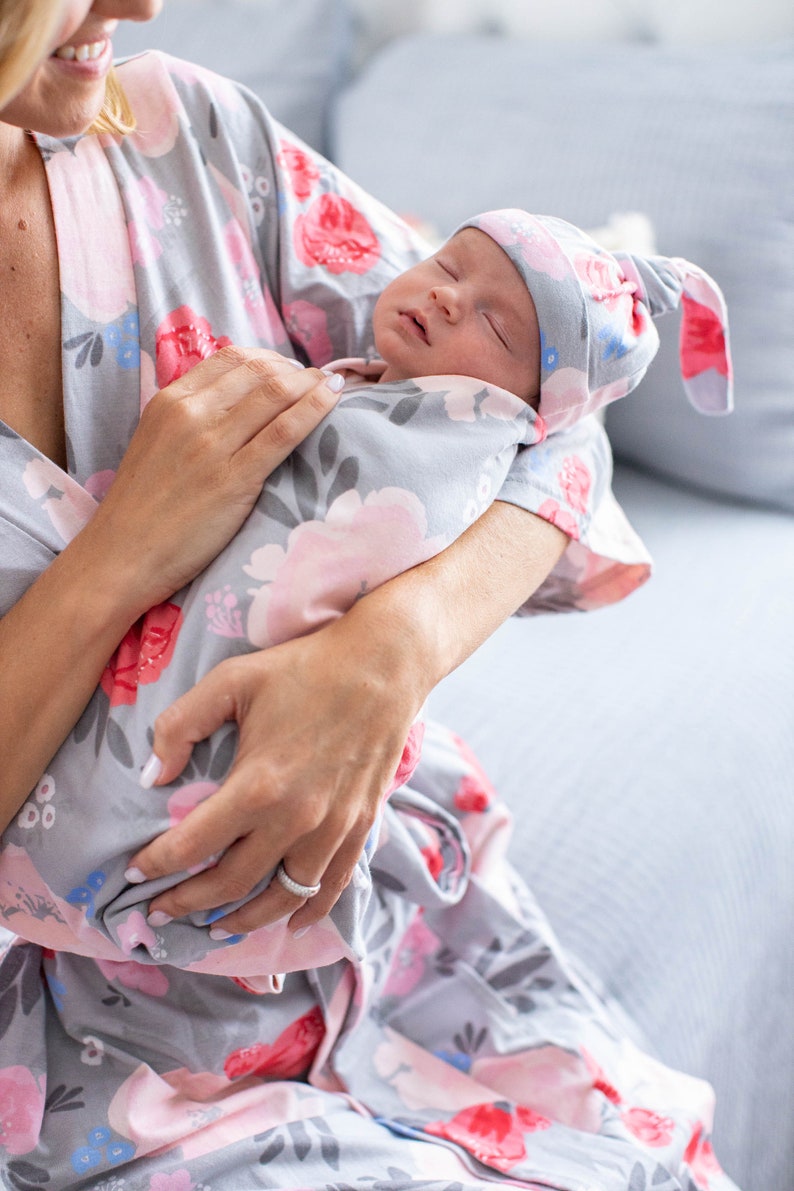 How Do Gifts Work for Virtual Baby Showers?
Just because the online baby shower is going to be virtual, doesn't mean that there are no gifts! There are a few options to choose from (and this is where the best part of holding a party online is) – the first option is that people can send the gifts before the day of the baby shower so that they can see you opening the gift during the party. The other way is to set up a baby gift registry that goes out with your invitations (you can set one up online so you just include a link!).
There are loads of Baby Registries out there – the problem is that they all cost money for the person setting it up. But the good news is that the very best baby gift registry in Australia is free – and it is through Amazon Australia. Having a registry for gifts is perfect for a virtual baby shower – as you can send your virtual attendee's the link – and they know exactly what you are wanting – and they choose how much to spend on the items they want for you!
But for options – here is a list of all the online baby registries we could find:
What Sort of Items Do I Put on a Baby Registry?
Well think of all the gifts that are traditionally given for a baby shower. Here are some fantastic suggestions:
Boxes of Nappies
Soft Hooded Towels
Bath Toys
Cot Sheet Set
Nursing Pillow
Baby Books
Baby Activity Mat
Nappy Bag
Virtual Baby Shower Games
There are actually loads of really fun games you can do over the internet. Here are some of our favourites:
Guess the Baby Picture Game
Hopefully all of your invitee's would have send you a baby picture of themselves. Upload all of these photo's to your computer before the baby shower. Tell teach person to number a sheet of paper from 1 – 10 (or however many guests there are). Show each picture, and ask each person to write down who they think the baby photo is of!
At the end – go through and see who guest the most correct answers!
Animal Babies
Make a list of 20 different animals and ask guests to write down the word for that animal's baby. Check out Zooborns which has a really huge list including some really unusual ones!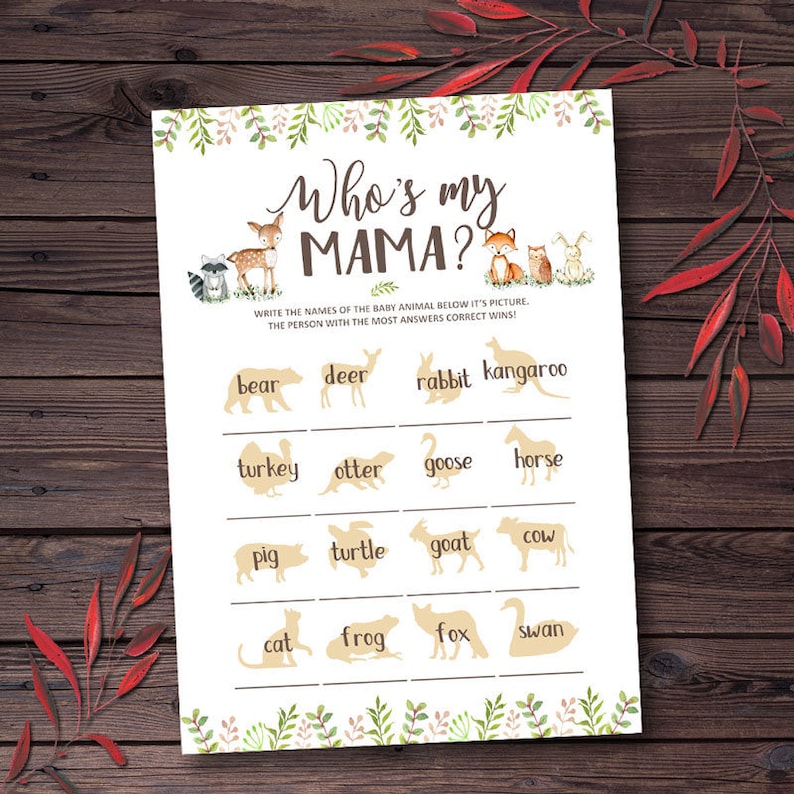 Who Knows Mum the Best?
Make a list of questions (we have some examples below) and get all guests to fill it out and the person with the most correct answers wins!
What is the Mum-to-be's full name?
What is Mum's favourite colour?
What is Mum's favourite television series?
What was Mum's first job?
What is Mum's favourite food?
What is Mum's shoe size?
Where would Mum love to live?
What is Mum's favourite book?
Porn or Labour?
A really fun game that is sure to have all your guests laughing! Download one of these from Etsy and distribute it to all your guests! See if they can guess if the images are porn – or labour!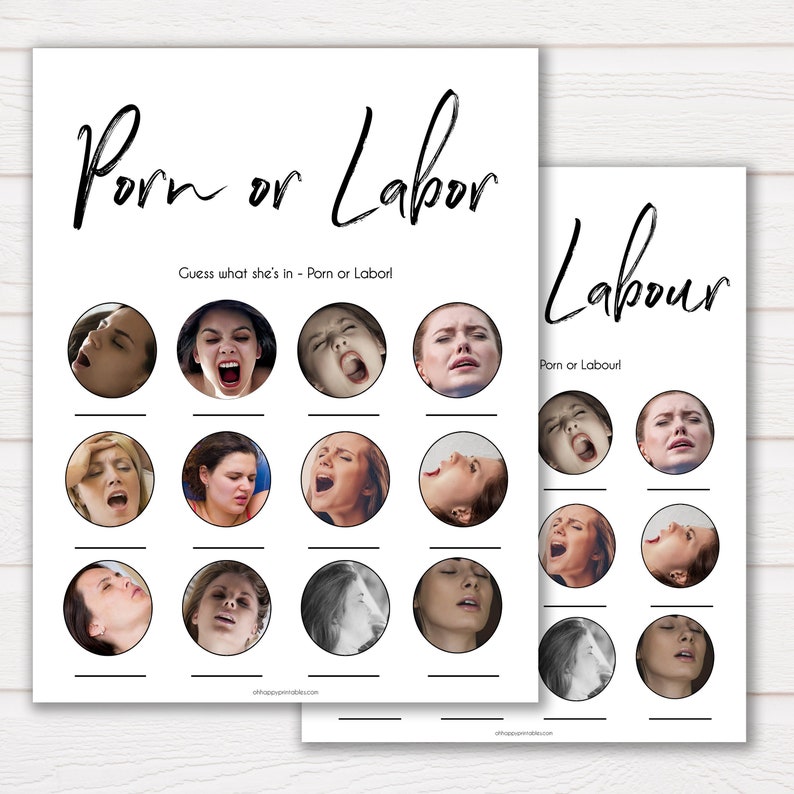 Baby The Price is Right
Grab a few of your baby items (like a box of nappies, a baby outfit, baby shampoo – basic items) – and let each guest guess how much each item costs (and write it down). The guest who guesses the closest total is the winner!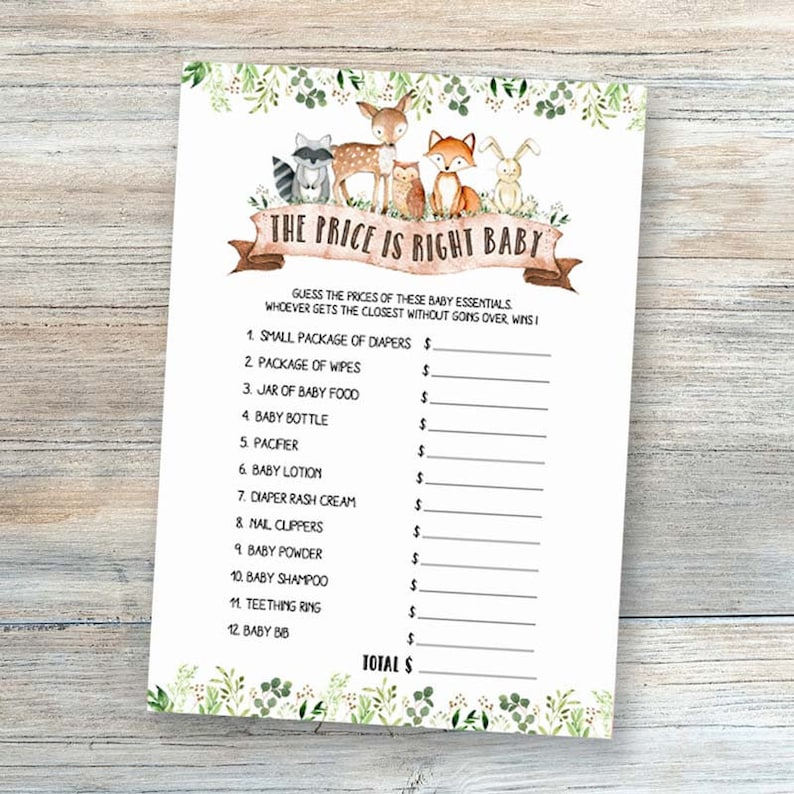 The Day of the Baby Shower
So on the day of the baby shower, go online about 15 minutes before the party is meant to start. To get into the festivities, think about decorating the area you will be hosting the event. Sme ways to make the virtual baby shower go smooth:
Introduce everyone to each other (it's always good to have a random, fun fact about every person – you can ask them to provide that in your invitation)
Encourage everyone to grab themselves a cuppa to sip during party – it makes it feel more personal.
Most importantly – enjoy yourself!
More Baby Shower Articles:
Got any more ideas for a fantastic Virtual Baby Shower?