We have a list of Australian Retailers that offer Drop Shipping so that you can start your online store without having the need for stock or ever go to the post office!
The biggest problem with having stock to sell in your online store is where would you store it? Not to mention posting all the orders to all your customers How about having a business you can do all from home? If you have asked any of the above questions, then Drop Shipping is for you. This article not only shows you what dropshipping is – we also have a huge list of dropshipping suppliers which we update constantly.
Australian dropshippers are few and far between – but we are hoping now that Drop Shipping is increasing in popularity – more companies will offer the fantastic fulfilment service!
More Reading: List of Adult Product Dropshipping Suppliers
Why Choose Australia to Direct Dropship From?
At the moment, most drop shippers come from China or the United States. And that means longer shipping times for us here in Australia. When you can dropship directly from your own country, it means that you have faster shipping times. In fact, your customers may never even know you are dropshipping!
This is a huge advantage when it comes to dropshipping businesses!
If you are an Australian Dropshipper – and wish to be added to our list, please contact us!
Table of Contents:
What is Drop Shipping?
Dropshipping is where you advertise a product, sell the product to the consumer, then the supplier delivers the goods directly to the consumer. No need to do anything other than to build a website, pick the products, the supplier and finally advertise your products. That means no inventory is needed which sales you as the seller – a lot of money!
It's not just "Build your business and forget" though; you will also need to focus on customer service and any information that potential and current customers have.
Make sure to choose companies with a good reputation and have previous experience in Drop Shipping. Some drop shippers might not deliver what was promised. It is easy to take advantage of someone when they have never seen the product in person, and of course, don't physically stock it.
Another issue could be communication with your supplier when you pick your drop shipper to make sure that you can easily communicate with them via phone or email.
One way to confirm how good a potential drop shipper is, Is to get sent a few test products to your house. This way you can see the quality of the products and how the business communicates with the customer.
If you are happy with the test products, then you can negotiate a quote for the number of products you need.
What are the Advantages of Drop Shipping?
There seem to be many advantages to this business model, while there are so many great points, we want you to continue reading to make sure you are aware of some negatives too.
Offers quality and popular products without making them yourself.

Ability to change the type of products/style that you are selling quickly.

Profits on products are usually around the 15-20% plus mark.

There is no financial outlay for the stock You only pay the supplier when your customer pays.

There is no need to store stock The supplier keeps all stock at their warehouse.

There is no handling or postage The drop shipper is responsible for all postage.

For an extra cost, you can send the drop shipper your logo, stickers and other packaging items so that the products look like they come from you. Enquire when you are doing your research to see what the extra costs would be to have your own packaging.
Make sure to research all companies you are looking at for drop shipping look at their costs, shipping, products, customer service and how they communicate with their customers.
What are the Negatives to Drop Shipping?
Like any business venture, there are negatives. Here they are all spelled out for you:
Get sample products first to confirm quality and service
Some drop shippers show you a picture of the product you think you are selling but send the customer something completely different. Once you narrow down the drop shipper you wish to use, you are then trusting them to deliver what was promised and agreed to.
Postage Times
One thing you really must consider with Dropshipping is that your postage time will be significantly longer if your supplier is not in Australia. You can either disclose how long items will take to deliver or find a local drop shipper to make postage faster.
More Reading: International Retailers who Dropship to Australia
Communication
If suppliers are not located in Australia it might be hard to communicate with them. It is wise to do a few tests to see what drop shippers can offer the best communication. You the business owner, and your customers will need information about products and ways the supplier handle returns. Communication needs to be able to be understood on the phone and via email and answered within a reasonable time frame.
Customer Service
Dropshipping is not a business where you just list products on a website and then they sell themselves. You need to put in a lot of time to market and advertise your goods and to be available for your customers. Good customer service can make the difference between a business who is successful and one that isn't.
Profit Margin
You might feel that you need to earn more profit for all your hard work. To help boost your profits, get products for a cheaper price per unit, and increase the cost per product.
Competition
You might find that the niche that you choose has a lot of competition and it is hard to get customers. It's hard to sell the same product that everyone else is selling for a profit. It is advisable to see what your competitors are doing and make a decision on your product and niche after your market research is complete.

Finding a decent list of reputable drop shippers in Australia has been hard to find in the past, but we have collated a list for you! Tell them we sent you!
It has all the information you need to get started!
How to Set Up a Drop Shipping Store
Setting up a dropshipping store is super easy, I'm sure you will be so surprised at how simple it really is.
So, how do you do it?
Sign up for

Shopify Store

(You can get a free trial extended to 90 days due to COVID-19) which is an e-commerce platform that you can set up for drop shipping. After your free trial Shopify charge you $29 USD/month for a basic plan. Once you have your store all set up it is recommended to do some of the training at

Shopify Academy

to help your store rise to great heights.

Now you have your Shopify Store the following apps:

Oberlo, Spocket or Modalyst are a must. They help you find products, and they both plugin and work seamlessly with your Shopify store.
I've used Oberlo and love the fact that it helps curate and promote my products. Both of these apps have free versions, but you can pay for the higher plans.

Select your drop shipper or shippers of choice and add the products to your Shopify Store

Another top tip is to use the AliExpress Google Chrome Extension (AliDropship) this allows you to visit

AliExpress

and from the website click the little blue paperclip icon on the product, if you have Oberlo open at the same time this automatically adds the product to Oberlo but not immediately to your Shopify Store. You need to edit it in Oberlo first, add images, text, shipping and the prices. Once happy you can push it live to your Shopify Store.

Oberlo allows you to search all different drop shippers or via a certain product as well. You can even narrow the search to a certain country only.

And now to promote your shop and sell your products.
But I Don't Want to Use Shopify?
There are many alternatives to Shopify, you can even use Facebook to sell your products. If you do decide to use Facebook be aware that you need to keep up with your products and know when you have low stock or have sold out.
Using Facebook is a good way to test out if your business idea will work and also if the products you've picked will sell. If it is popular you can always switch to a dedicated e-commerce website.
Automated Dropshipping Platforms such as Spocket plug directly into websites such as Wix, BigCommerce, WooCommerce and Squarespace.
You Can Get Ready-Made Drop Shipping Websites?
I can make my own website from scratch and have the skills to do graphics and make the website look fab, but like many people, I'm a busy person and if I can speed up the process to start my business then I wouldn't knock back a stylish and ready-made e-commerce website why not make it easier for yourself.
These templates look very professional and as you all know, you need a stunning site to win over customers.
The good thing about websites is that they are a saleable asset so if you get 'over' it or don't want to do it anymore you can sell your store for a profit so all that work you have put into your shop is going to make you a good return. Legally, you cannot 'Sell' a Facebook Page so a website is a great idea.
There are a few places that make inexpensive ready-made dropshipping websites and they are definitely worth a look. Here are our fav's:
A snazzy and glossy website really helps to make a good first impression!
Aliexpress and Alibaba have been on the forefront of dropshipping since it was invented. So it makes sense that they would have their own platform where you can easily start a 'turnkey' dropshipping website. They have a few options:
They can create an online store for you
You can get an exact copy of an already successful dropshipping store
Or you can build a store yourself.
With over 70,000 current customers and thousands of 5-star reviews, they are a good option for starting your own dropshipping website.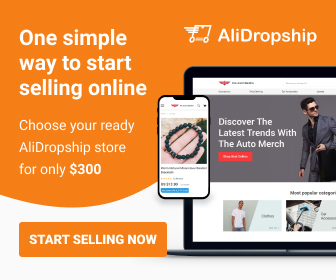 Dropship Me is another platform that will provide you with a ready-built Drop Shipping Store and also does all the research to ensure the products you choose will sell well. Picking your products is the hardest thing and one that if you can get some extra help it is wise to do so. Once you've picked your winning products, all you need to do now is to market them.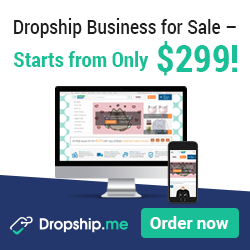 Dropship Me has beautiful photography, and great images sell your products"¦ so this is a must-have!
They do have a free version; the free plan lets you add 50 products. If you need more then you can move to a different plan which would be a paid option.
List of the Major Drop Shipping Companies:
These are major Drop Shipping companies that work with Australia that focus just on dropshipping and offer a multitude of products. The only thing with the major drop shipping companies is that you usually have to become a member to see all of their products however, they are legitimate (well these ones are!) but always do your homework first before parting with any cash!
Plus, professional drop shipping companies will also take a small percentage of every sale for their services BUT the advantage with using these companies is that you have access to literally millions of products instead of a limited range.

SaleHoo has the very best selection of products for Drop Shippers their list is HUGE. You can choose to pay a yearly $67 membership fee or pay $127-lifetime access. If you are not completely satisfied SaleHoo has a 60-day guarantee, all you need to do is to email your receipt and you will get a full refund.

The membership gets you access to their dropshipping supplier directory, members forum and all the research that will help you become a successful drop shipper.
SaleHoo has more quality products for drop shipping than most of the others.

Has over 2,500,00 products and brands.

SaleHoo has been around since 2005 so they are one of the longest-running drop-shipping companies.

All of the SaleHoo Sellers is a real and authorised distributor of the products you are buying.

If you can't find products you are looking for, SaleHoo will refund your money.
Alibaba and Aliexpress have been the key dropshipping companies since the beginning. And now they offer a dedicated dropshipping platform for small sellers wanting to go out and build their own brand.
With Alidropship you can set up your own Dropshipping E-Commerce Store, get advice on choosing niche products, add features just for your particular product and get the help you need!
You can even buy pre-established dropshipping stores!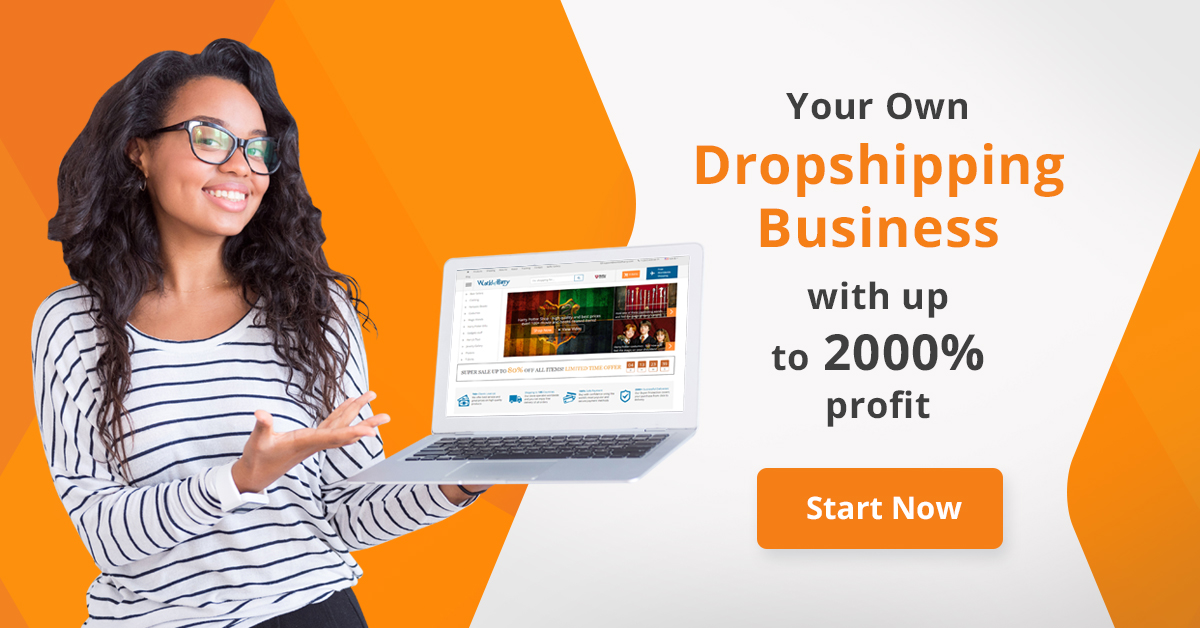 Spocket is another Shopify App that finds the very best products from around the world in all different categories and will import them directly to your Shopify Store. With over 30,000 wholesale dropshipping sellers from around the world, Spocket gives you access to suppliers in a neat, simple app.
Spocket allows you to:
Order samples to test for quality yourself.
Will fulfil your orders automatically once purchased
Has fast shipping as Spocket has dropshipping suppliers in the US or Europe.
Factory Fast stock so many amazing products and ones that you might not think of to sell. They have products for; DIY & Renovation, Furniture, Games, Outdoor Furniture, Toys, Sports & Fitness, Pet Supplies, Home Entertainment, Travel Goods, Baby Products and so much more.
Another HUGE plus is that they are Australian owned and operated, so getting products to your customers will be quicker rather than coming from overseas.

Not only do they drop ship, you can also become a reseller of their products. There is no membership fee but their products are fairly limited unless you are into the above niches.
Get $10 off your next order when you join their newsletter

96% of items are dispatched within 1 business day (this is great news as you know your customers will love getting their order faster)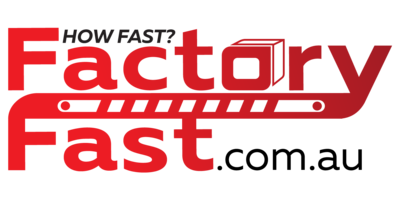 Simply Wholesale drop ship electronics, home and garden, health, homewares, beauty products, tools and equipment. However, when I was researching for this article, I found that many niches were not available, and some had hardly any products available. This could be due to COVID-19 and not able to get stock from overseas.

Ones that I found interesting were the 3D Moon Lamps and Ultrasonic Aromatherapy Diffuser Oil Led Air Humidifier (I have an Ultrasonic Aromatherapy Diffuser and love it!)
Has over 100,000 products
Has an easy 14-day returns policy

Get a $10 coupon to spend on your next order when you sign up to their newsletter
Free Shipping Australia Wide.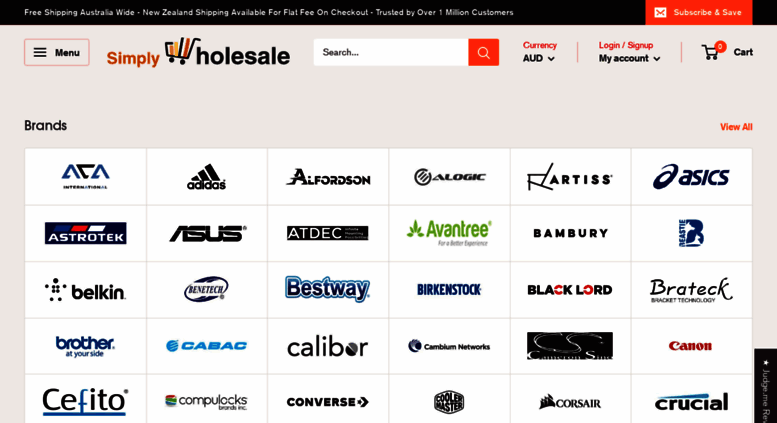 Wholesale2B are not based in Australia but do offer drop shipping to Australia and have warehouses all over the world. They have over one million different drop shipping products to choose from (these guys are one of the World's largest drop shipping companies) but if you are really serious about starting a small business doing drop shipping, you will need to sign up for one of their plans which integrate with Shopify and WooCommerce or they can even help you assemble your very own Drop Shipping website.
You can sign up for a free trial that lasts for 7 days. After the 7 days, you get charged $29.99 if you are connecting to a Shopify Website. For the trial plan and the monthly plan, you can import 10,000 products. Now that's a lot to start off with¦not sure you would want that much, but at least you have the choice.
If this takes your fancy you can sign up for free and see what you think.
DH Gate is another of the HUGE companies that have worldwide factories to get products to your customers. Their motto is 'Buy Globally, Sell Globally'. DHGate is the largest competitor to Aliexpress.
Their ranges include:
Wedding Gowns, Bridesmaid Dresses, Flower Girl Dresses, Mother of the Bride Dresses, Cocktail Gowns
Phones and Tablets
High-grade hair extensions
Designer Kids Clothing
Home Decor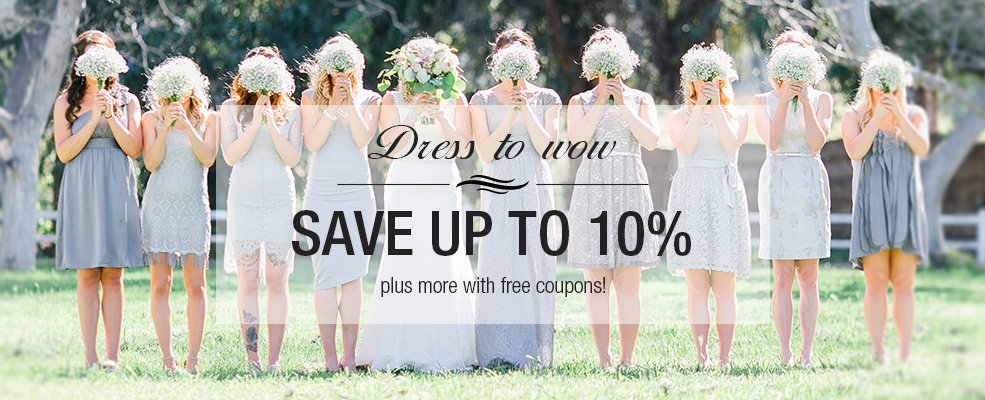 Oberlo is a subsidiary of Shopify and it allows you to drop ship products directly from Ali Express. It is a great application that allows you to find products, market them, and sell them on your own dropshipping website.
Oberlo works with Shopify, you can have it talk to many different suppliers to allow the products to be imported into your online shop. So, if you don't want to use Ali Express you just add a different supplier to your list in Oberlo and then you can import these into your shop, and they will be live in Shopify as well. Once you have uploaded them, you will need to give each product a description, metadata, prices and images to showcase your products. Make sure to work on the text for the description and keywords for your listing. This helps sell your products and allow customers to find you when they search for items on Google.
There are so many helpful videos and guidance on the Oberlo website to help you get started and once you have done a few products you will be a pro!
AliExpress is perhaps the worlds largest Dropshipping Company. AliExpress is based in China and is a 'supermarket' of all the Chinese based brands – all in one place. They are incredibly cheap and they post all over the world.
Some stores are better than others – so ensure you do your homework before purchasing!
Some of the best AliExpress Fashion Sellers (the ones we would personally buy from) include:
Remember this list is updated constantly so check back if you can't find what you are looking for!!!!!
Custom T-Shirt Drop Shippers and On-Demand T-Shirts:
Have you ever fantasied about being a super successful t-shirt designer? I know I have. This fantasy can become a reality with the fact that technology is available for anyone to design their own t-shirt masterpiece. See below for some great suppliers of t-shirts that you can sell at a profit.

More Reading: Where to Buy Wholesale Blank T-Shirts Australia and Overseas

Location: Australia
Dropshirt makes it easy for anyone to sell customised t-shirt from any website drop-shipped straight to your customer. The Dropship platform can be integrated with shopping carts such as Shopify, Woo Commerce and Magento. This is perfect for your new e-commerce website.
2. The Print Bar
Location: Brisbane, Queensland, Australia
The Print Bar allows you to sell t-shirts and other merchandise without any expenses or storage needs. The Print Bar also sells the following items; tea-towels, drink bottles, lanyards, notebooks, pens, umbrellas, badges and USB sticks.
3. Tee Junction
Location: Ferntree Gully, Victoria, Australia
Tee Junction is a platform that allows you to design your t-shirt, open a simple store, and they print and send your orders on demand (this allows you to not have to buy a whole lot of shirts that you might not sell).
You get a 20% commission on all sales.
Tee Junction has T-Shirts for men, women and children, and also have organic and free trade t-shirts available.
Beauty, Cosmetics and Perfume Drop Shipping Suppliers:
1. AliExpress
Not Australian – but they are cheap and they do post to Australia – so I thought it was worth mentioning them here. AliExpress has thousands of beauty, hair, perfume and cosmetic drop shippers.
Some of the best stores to check out include:
2. Bulk Wholesale
Bulk Wholesale may look just like a wholesale cleaning supply business at first glance, but they do have a healthy and beauty section which has products such as face masks, shampoos and conditioners, hand and body soaps etc. Not a huge range – but worth checking out.
List Australian Retailers that Offer Dropshipping
6. List of Australian Fashion Dropshippers:
There isn't too many Australian Fashion Dropshippers yet – but we have listed the ones we could find. There are however lots of International Fashion Dropshippers that will post directly to Australia.
Bella Boutique is an Australian Drop Shipper of jewellery. They offer free national shipping, an easy returns policy and a safe and secure shopping experience.
See their range and find out about their dropshipping services here >
Chrissy makes delicious bamboo baby clothing that she now dropships (and wholesales) around the world. Just contact her through her Etsy shop (and tell her I sent you!).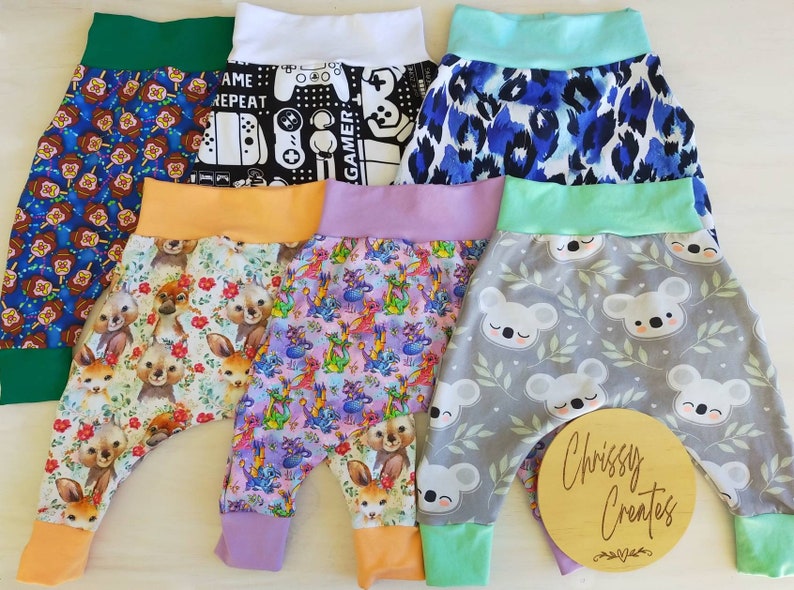 Catch is like the Australian Amazon – but reliable. You can easily use their MASSIVE range of products as drop shippers just by selling their products and then ordering through Catch and inserting your customer's address! Easy.
They have fashion, electronics, grocery items, kids clothing, beauty products, makeup and designer goods.
Daring Diva dropship plus size fashion in sizes 14+. They also have handbags, jewellery and shoes.
To contact Arkhe Lane Activewear about dropshipping opportunities, please contact them here.
Australian Home Decor and Furniture Dropshippers
Colourblocker are dropshippers of kitchen supplies, home living items, electronics, watches and accessories. In order to start drop shipping you will be required to fill out a dropship application first. Tell them Stay at Home Mum.com.au sent you!
Dasch Design
Dasch Design is a drop shipper of home decor and furniture.
Deals Direct
Deals Direct is one of those huge Factory Outlet type stores. They are great for dropshipping as you can just order the product you want and insert the customer's address.
Eternal Design
Eleganter Australia dropship toys, arts and crafts items and birthday party items.
List of Australian Medical Dropshippers
Dear Jane Medical is a dropship supplier of medical, health and aged care equipment.
APE Medical dropship physiotherapy related products.
List of Australian Dropshippers of Toys and Kids Goods
Eternal Design is Australian Dropshippers of furniture, beds, mattresses, and pillows.
Australian Dropshippers of baby toys and baby goods.
Factory Fast
Factory Fast dropship furniture, games and toys, sports and fitness equipment, DIY and renovation goods, candle supplies and pet goods.
Little Smiles
Little Smiles stocks baby goods, toys, baby carriers, sports equipment and more!
Toy Wholesale
Dropshippers of a huge range of toys for all ages.
Toy Universe
Dropshippers of kids toys, playground sets, books, bikes and gardening equipment.
Wholesale Baby has baby furniture, nursery decor, fashion and even baby foodstuffs. They add new product lines all the time.
List of Australian Dropshippers of Food and Drink
Just Fresh Roasted
Just Fresh Roasted dropship premium coffee supplies including roasted coffee beans, coffee capsules, teas, chai powders, drinking chocolate and coffee machine accessories.
If you are interested in starting your own line of coffee bean (white labelling) or just want to dropship good quality coffee, Rumble Coffee offer a dropshipping service.
List of Australian Dropshippers of Beauty Goods
Locks Lash
Locks Lash are drop shippers of premium lash and beauty supplies. BUT you need to be either a technician or salon owner or have an ABN to purchase products.
Lucent Imaging
Perfect for photographers or artists, Lucent Imaging will print and send your prints to organise for your customer in perfect condition.
Ogo is a 'Print on Demand' company offering custom t-shirts with your own design on the front – that they then print and ship directly to your customer.
Simply Wholesale is a wholesaler of electronics, home decor and furniture and fashion items.
We also have an ebook out 'How to Start a Drop Shipping Business from Scratch'.
Join our Community!
We have a secret Facebook Group called 'Earn at Home Mum' where we share more of our Small Business Secrets. It's FREE to join! Come over and say hello and find a mentor in your area!