New Sex Toys for Valentine's Day? Check These Out!
Valentine's Day is fast approaching already when it feels like Christmas has only just finished! Flowers and chocolates are a traditional Valentine's Day gift, but a new sex toy is next level! Even if you are single, there is no shame in treating yourself to some self-love on Valentine's Day.
Or if you want your Valentine's Day Sexy Time Session to go to extra levels, check out the top 10 sex toys at Love Honey right now!
The Lovehoney Wild Weekend Mega Couple's Sex Toy Kit is the perfect budget-friendly complete package for wild Valentine's Day. The kit includes 11 specialized sex toys that are great for a spicy night with your partner. This kit includes:
G-Spot Vibrator
Vibrating Rabbit Ears
Butt Plug
Rabbit Vibrator
Male Stroker
Anal Beads
Jingle Balls
Rabbit Cock Ring
Cock Ring Set
---
Price: $129.95
Best for Mum's with Kids (it's quiet!)
Inspired by the crappy movie Fifty Shades of Grey, this G-Spot Rabbit Vibrator is designed to give out some seriously intense orgasms. It has 36 vibration combinations and 15 different speed options. It's travel-friendly, waterproof, and USB rechargeable. It's nice and quiet so you can be discreet. Perfect!
Price: $169.95
This clitoral stimulator was a collaboration between Lovehoney and Womanizer. It has amazing pulsation and suction, with 6 different intensity levels. The suction is designed to be soft and non-numbing so you can dial up the intensity to whatever suits you! This device is charged via USB and waterproof.
It'll give you pleasure and it looks pretty! Bonus! The Lovehoney Cha-Cha-Cha Silicone G-Spot Vibrator is popular, with a variety of speed options. It's powered via a PowerPoint so no need to worry about batteries.  This one is limited edition, so get in quick!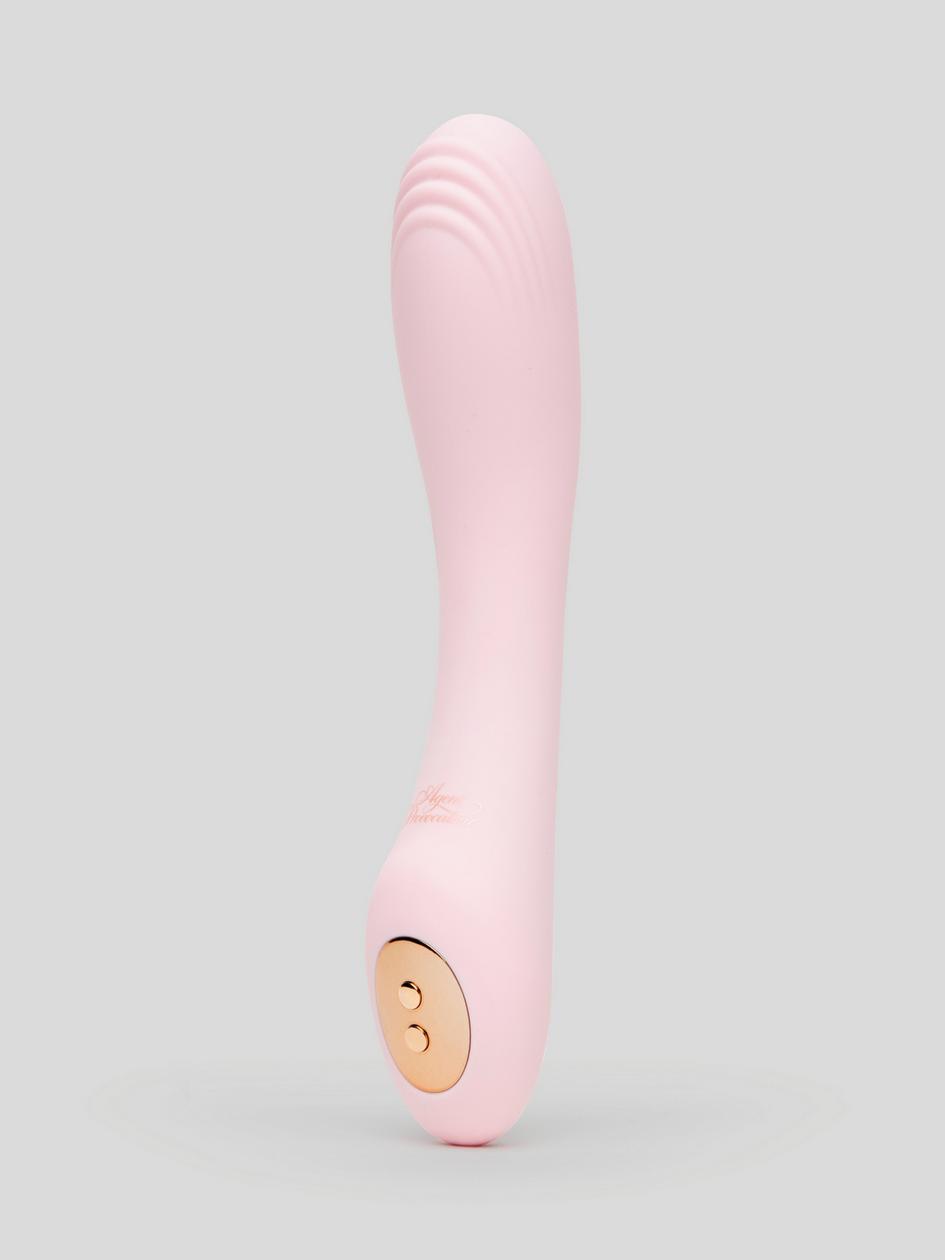 The Satisfyer Pro2 has been designed to be more effective and even quieter. It has a small handle, making it easy to hold, and 2 buttons that control it. It's easy to charge and has no cords that will get in the way.
This clitoral stimulator is designed to give you the most pleasure! Read More >
This one is great, especially if you and your partner spend some time apart. This vibrator is designed to hit your G-spot and your clitoris. It's quiet with deep vibrations. This vibrator also comes with an app, and let your partner control the vibration patterns. It can even be synced with music!
---
This is another couple sex toy that is really popular. You can have it charged and ready to go in just 90 minutes. It's designed to be a hands-free sex toy for g-spot, clitoral and for penis stimulation as well. This toy also comes with a one-button remote that has a 3-metre radius. It has 9 different vibration modes. Use it solo or with your partner.
This is the perfect combination! It's a G-Spot Stimulator as well as having clitoral suction as well. It has 12 different levels of intensity and 10 different vibration patterns, so you have plenty of options to adjust it to give you the perfect amount of pleasure.
---
This vibrator is a classic, with over 1600 reviews! It's designed to give you the best orgasms possible with a clitoral stimulator also attached. It has 3 different speed options and 7 different vibrating patterns. If you want to enjoy some pleasure underwater, then this vibrator is perfectly fine!
This one, tho it may be small, is powerful. This Button Buzzer is popular and has a really powerful motor inside. It has 6 vibration patterns and 3 different levels of intensity. This toy will fit in your hand nice and easy, so it's easy to use and also be discreet. It's USB rechargeable and once fully charged can last up to 120 minutes.
More Great Valentines Day Sex Toys
So, there you have it, the best new sex toys you can get your hands on for Valentine's Day fun. Enjoy 🙂
More Related Reading