Indoor Games
Basically you will be honing your kids motor skills with this activity. You will need some cereal boxes, or plastic cups to serve as holes, cutter or scissors, tape, golf ball or any other balls with similar size and toy golf clubs or putters. Set up a scoreboard and the kid who has the highest points wins!
Let your kids create a larger-than-life marble run using scraps from their school supplies and some used cardboard boxes. You might also need paper cups for catching the marbles at the bottom of the obstacle. Strategically place popsicle sticks on the cardboard box so as you are making an "obstacle" for the marbles.
Play a detective game.
Either set up a mystery, or just give the kids magnifying glasses and "police notebooks" (regular notebooks) to hunt for clues.
Indoor Hopscotch
You've played this when you were a kid, right? It's time to teach the kids!
Hide and seek
Play in the dark to make it extra thrilling.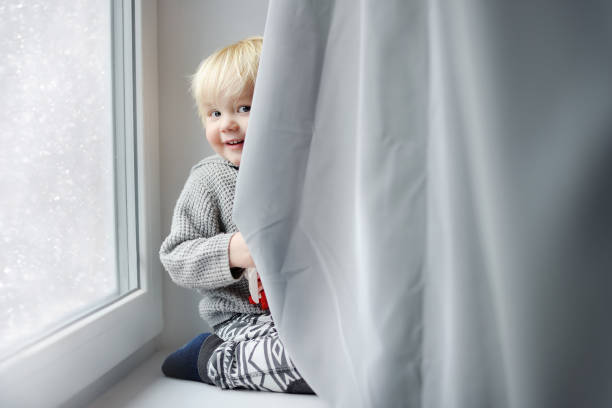 Indoor Race Track
Tape a race track around the lounge room and then instruct them that their toy cars should not go beyond the tape (you don't want to encourage road rage!) Also try putting up a parking spot (outlined with tape of course) and your kids will love playing lounge room GTA for hours.
You can totally create a bowling area using some recycled materials! Click here for the tutorial!
This game just has one rule: the balloon should NEVER touch the ground.
I'm an adult but I'd dive in there when I'm tired of adulting lol
Ohh fun! Recreate the scene from Mission Impossible!
It's gonna take a loooooot of effort but it will also rock your kids worlds believe me. Here's a tutorial!
Indoor slide
Household Chores Made Fun
Reorganise and Redecorate Bedrooms (With Their Help)
Convincing your child to clean their room is like getting them to eat their green vegetables – sometimes, impossible! But if the cleaning involves a little bit of "design" then it becomes more appealing and fun!
Make some suggestions on how the room could look more inviting and move a few objects around, while cleaning up the mess. They won't realise it but it's just your sneaky way of getting them to pick up their toys – and you never know, with the excitement of a new room to enjoy, they might keep it tidy for just that little bit longer!
Create or Decorate Bags and Books
Old bags and books can be brought back to life with a bit of glitter glue and furry things!
This one's a great family activity to distract the kids all week. A command centre is where everything important goes in. Bills, keys, backpacks, list of chores, notes, school shoes, etc. It will all depend on your family's lifestyle really. Create a command centre that will help you be more organised. Make sure to decorate it too and get the family involved so they know where things go.
Homemade Butter
If your kids love butter then make it a project to show them how it's made!
Cookie Decorating
Bake some cookies and gather the family for some cookie decorating activity.
Make different ice blocks by simply adding a little bit of food dye to your water-filled ice cube trays. Or, pour in juice, cordial or yoghurt for a tasty summer treat.
Make Fruit Pops
Homemade fruit pops are super tastier than bought ones because you can eat it as soon as you're done making it.
Grow Sweet potatoes
A project for the teens.
These are totally doable. My green onions have been growing rapidly that I am able to use some every week!
Water the Garden
Keep the kids entertained and give the garden some much needed water by filling out your watering cans and letting the kids do the watering.
Clean the Car
Washing the car is a great way to keep cool and kids love 'helping' you out.
Bathe The Dog
This is one of the most fun chores kids can help you with. All you need to do is grab a few extra clothes and a large bucket of soap and it's time to have some fun. Just make sure you have something handy to wipe your dog off and tie him too if he doesn't like getting a bath.
Have a cooking day!
Bake a bunch of different desserts or cook pasta.
This is always a hit because you get to eat them later!
Make fresh juice
Get out the juicer and let your kids choose what kinds of crazy cocktails they want to drink. You'll be surprised at what they come up with!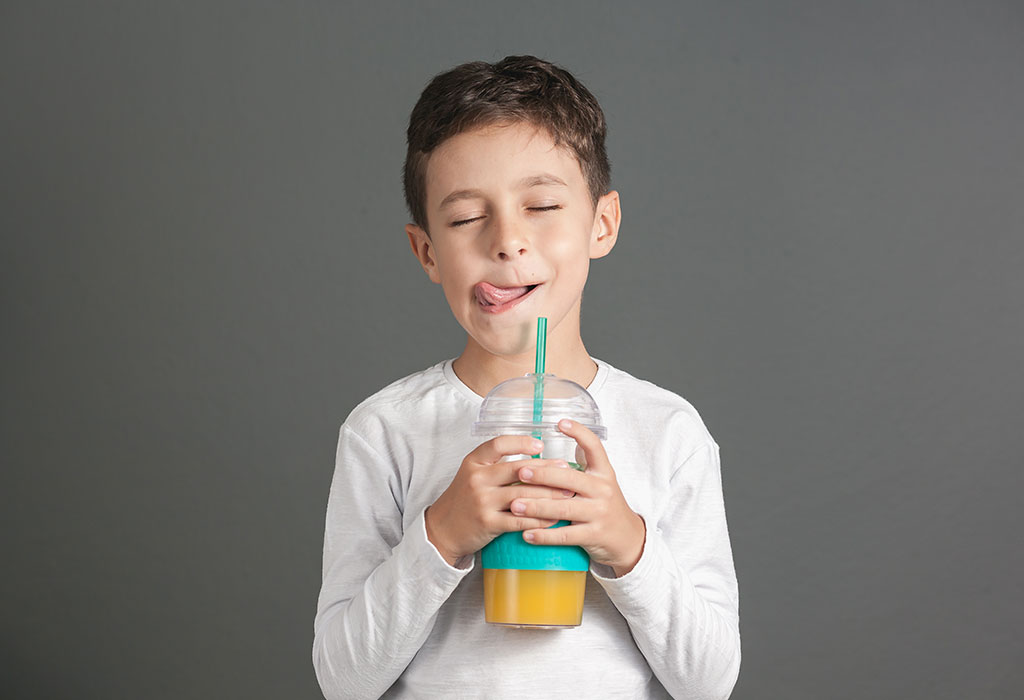 Plant a veggie patch
You don't even need a garden for this. Most of the fun comes from finding containers to recycle as pots, painting them, and planting the seeds. Choose something that grows fast so the kids can see them grow each day. Look at plastic soft drink containers to make a small indoor nursery.
Kids can really be experimental at times. Tickle their green thumb by letting them do this activity. This does not only let them love gardening, this also hones their recycling gene. Cut a plastic soft drink bottle into two parts, the one with the lid should be the one to be used as the main planting pot. The lower half of the bottle should then be the one that catches the excess water when you are watering the plants. Also, allow your kids to choose what to plant. Enjoy!
Writing activities
Make a list of favourites
Write a story
Get them interested in writing and literature.
Write a play
You can let them make all the costumes and sets for the play.
Write letters to family and friends
Gather the letters and send them out, or keep them and tell the kids to give the letters to the family and friends when they see them next time.
Make cards with the kids (for occasions).
During Christmas holiday, you can make cards with the kids to send out to relatives.
Party ideas
Have a masquerade party
Let the kids make their own masks out of paper plates, elastic bands, and paint, feathers, and glitter.
Put on a dance party.
Find or make some costumes to make it even more fun.
Do a theme day.
Choose a colour, and everything that day has to go along with that colour. For example, if you choose red, then you wear red clothes, eat food coloured red, make paintings or crafts with red paint, etc.
Go all out when celebrating occasions
Birthdays, anniversaries, graduation parties – you can do all these at home! Make sure to prepare and show up as you would when going out. Dress up, cook really great food and decorate, too! Don't for get to take a photo.
---
Board Games
And some more for Family Fun! Some of these games will need adult supervision so I suggest making board games kind of a family thing.
Lego board game
Monopoly
This is a classic game that has been enjoyed by many families for 100 years. The players pretend to a real estate mogul who must aim to win the game by being the last player who has money. Aside that this game is fun, it also gives a better understanding of shrewd financial and investment principles, patience, focus and decisiveness.
The Game Of Life
Take an exciting journey in life in this fun-filled game. In this game, players will encounter certain situations experienced in real life. One has to spin the wheel of Milton Bradley board game to know your luck- either one can be a millionaire or go broke.
Cluedo
A classic detective game kids with a modern twist! Find out the culprit in murder at the billionaire's mansion. If your right about all details of the case- location, suspect and weapon- you're one great detective.
Trivial Pursuit
The world's famous game has sold over a million copies in 26 countries.
Connect Four
Also called four in a row, is a game that challenges kids critical thinking and math skills. To be the winner, plan ahead and modify your strategy.
Guess Who?
An exciting memory game that will test your kid's memory skills. It's an incredible blend of deduction method that would encourage kids to ask smarter and more specific to know the mystery face.
Scrabble
Sharpen your kid's vocabulary in this fast-paced word game by placing your tiles in crossword fashion to double or triple your points.
Battle Ships
It might be hard to win because you can't see your opponent's pieces. But once you learn the algorithm, it mproves your chances to sink your rival's ship before he sinks yours.
Pictionary
The best party game of sketches and funny guesses loved by children and adults .
Backgammon
It's probably one of the oldest board game but it has not lose its tang of excitement and competition. Each play a piece after rolling of a dice. Whoever comes first in removing all his pieces on the board wins the game.
Checkers
Originally invented by the Egyptians, this 400 year old board game is more than moving black and red chips on the board. Crown more pieces than your opponent then you're sure to have a good chance of winning.
Chess
The rules in chess are easy even kids as young as 5 can learn how play the game. Even in its simplicity, this brainy and logical game leads to a lot of complexities that evenpros have difficulty mastering.
Trouble



This game of race and chase comes with a simple concept: player wins the game by sending four pieces all around the board through a roll of a dice. Players must press the pop-o-matic dome must be pressed to roll the dice and each player hopes to get a good chance of winning the game.
Mastermind
If your a geek parent then this is the board game you'll love your kids to have. It's an educational game for young scientist that trains them to do problem solving, strategy, mathematical algorithms and feedback mechanism and learning.
Scattergories
It's an exciting and fast-paced game for kids and adults to enjoy. After rolling the dice, players must be able to name a show, vegetable, place, band name that begins with the right letter. If your answer matched with another player, both get zero point.
Taboo
The game of unspeakable fun! Enhance your kids word power by playing this word and concept association game. Kids should try to get another player to guess a word withou using the 5 words enlisted in the card. This enables them to use synonyms, ideas and concept to help the other guess the right word.
Mousetrap
We dare you to build a mousetrap while avoiding getting trapped by you opponents.
Operation
Will you be the great doctor that will save Cavity Sam? Press his nose to know the operation is successful or else he will tell you what to grab next.
Snakes and Ladders
An Indian worldwide classic game loved from generation to generation. The goal of the game is to be first one to reach the finish line through the roll of a dice in a series of snakes and ladders on your way to the top.
Chinese Checkers
The rules are easy and even kids can learn how to play them.
"The objective is to be first to race one's pieces across the hexagram-shaped board into "home"—the corner of the star opposite one's starting corner—using single-step moves or moves that jump over other pieces. The remaining players continue the game to establish second-, third-, fourth-, fifth-, and last-place finishers.Like other skill-based games, Chinese checkers involves strategy. The rules are simple, so even young children can play."
Uno
It's a classic card game of matching colours and cards with the obective of being the player who gets rids of all the cards on hand. This game is highly recommended for all kids from 5 and up. The game enhances kids memory retention and flexibility to adapt as each opponent gives new tactics. 
Yahtzee
It's a game of strategy by rolling 5 dice to come up with a specific combinations.
"The object of the game is to score points by rolling five dice to make certain combinations. The dice can be rolled up to three times in a turn to try to make various scoring combinations. A game consists of thirteen rounds. After each round the player chooses which scoring category is to be used for that round. Once a category has been used in the game, it cannot be used again. The scoring categories have varying point values, some of which are fixed values and others where the score depends on the value of the dice. A Yahtzee is five-of-a-kind and scores 50 points; the highest of any category. The winner is the player who scores the most points."
Cards Against Humanity
The Cards Against Humanity website provides the rules of the game:
" To start the game, each player draws ten White Cards.
The person who most recently pooped begins as the Card Czar and plays a Black Card. The Card Czar reads the question or fill-in-the-blank phrase on the Black Card out loud.
Everyone else answers the question or fills in the blank by passing one White Card, face down, to the Card Czar.
The Card Czar shuffles all of the answers and shares each card combination with the group. For full effect, the Card Czar should usually re-read the Black Card before presenting each answer. The Card Czar then picks the funniest play, and whoever submitted it gets one Awesome Point.
After the round, a new player becomes the Card Czar, and everyone draws back up to ten White Cards. "
Dominos
It's a classic but still addictive games for all ages. It's a game of laying out your dominos to create matching combinations to score a great points and be the first one to hand over your tiles.
Mahjong
This game is a good exercise for the brain especially for the elderly.
Twister
Board games can get physical sometimes. The game involves playing on a large mat on the floor while players figures out to execute combinations according to a spinner. Onle one person can place a hand or foot in a circle.
Boggle
This spells fun for the entire family. Shake the letters, start the timer and start hunting for words from different directions: up, down, diagonally or sideways.
Quoting Maui from the movie Moana: What can I say except, YOU'RE WELCOME!