Matchy-Matchy Outfits
These beautiful candy colour lace rompers are so captivating it will make your twins look oh-so-charming.
Available at Pinkpaisleybowtique for $95.21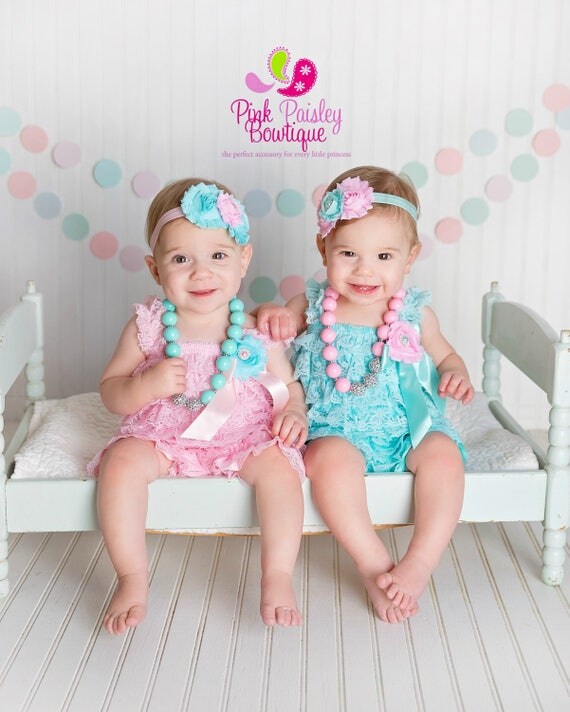 I just can't get enough of these super cute chubby twins wearing this matchy-matchy salt and pepper shaker costume. Add the hat and you'll get double the fun and cuteness!
Available at TheWishingElephant for $92.35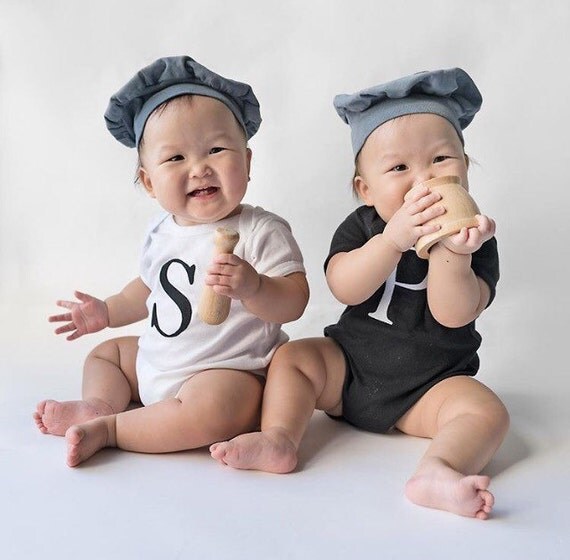 Who doesn't love peanut butter and jelly? People will surely drool over these cute matching baby twin onesies on your adorable twins.
Available at TikiTotsShop for $40.82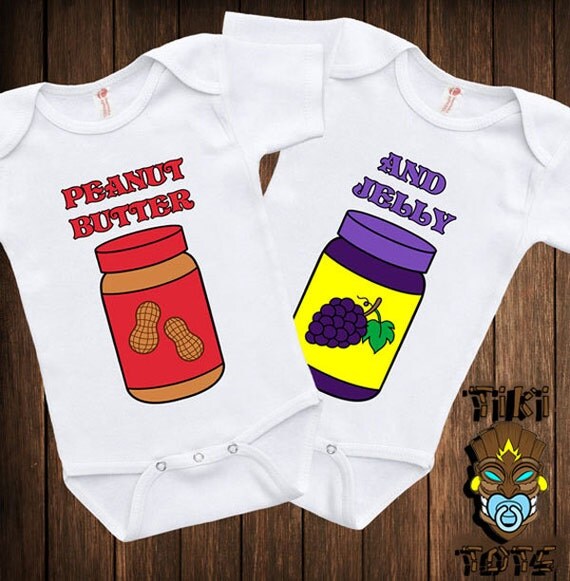 How about pancakes and syrup? A perfect pair, right? Just like your delightful twins!
Available at DoozyDesigns for $35.52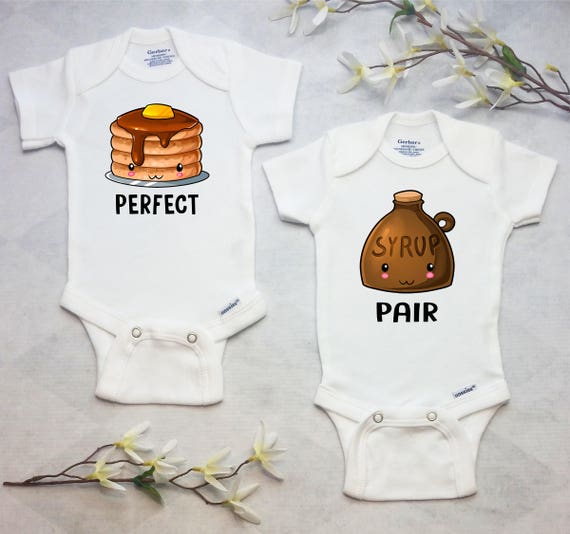 For the high-tech parents, these unique copy paste twin outfits are perfect for your lovely pair.
Available at BabyBodysuits for $34.01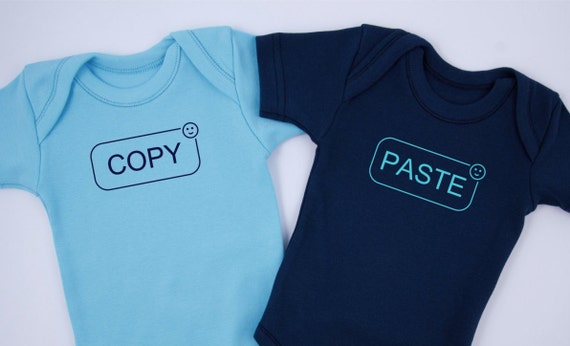 Want some funny outfits for twins? Click next!