What to Stock in Your Pantry for the End of the World
This Covid-19 is absolutely frightening. I just got back from Woolworths and so many of the shelves were empty, staff had been abused (don't abuse the staff, they are doing their best) – and we are possibly looking at a lock down for at least two weeks to stop the spread.
Now I'm not advocating stockpiling here – but I'm showing you the items you SHOULD be grabbing from the supermarket if they are available, as they will feed your children and won't spoil easily.
Bottled Water
You can live without food for three weeks, but only three days without water. That's not to say that the water will be turned off – but it is a good idea to have a stash of bottled water somewhere just in case.
Nuts and Seeds
Now nuts and seeds don't have a long shelf life, but they are nutritious and a great item to stock up on. Make sure you keep them in an airtight container so they stay nice and fresh.
Rolled Oats
Not only good for breakfasts, rolled oats are a great filler for smoothies and stews. Just make sure you remove rolled oats from the packet and store in a glass container to prevent infestation by moths. An even better idea is to freeze the rolled oats overnight and then store in the glass jars to ensure nothing came home in the packet.
Bread Mixes
Bread mixes are a better option than bulk buying bread as you can make it on-demand. If you can't get any bread mixes, pick up some flour and yeast. You can also try making bread alternatives at home such as:
Bread mixes can be found in the baking and cake mix section of your local supermarket.
Rice
Rice is so versatile, it can be eaten on its own, with vegetables, as a dessert, it beefs up stews and provided you store it well it can last over 30 years!!!! If you are stocking up look for Jasmine, Basmati, Arborio or Short Grain Rice.
Note: White rice lasts longer – brown rice does have a higher oil content so will spoil within a year.
Ramen Noodles
They last a long time and really bulk out any meals you make. A must-have!
Peanut Butter
Peanut Butter is actually very nutritious and because of its very high-fat content, is a good burst of energy and it lasts a very long time! Plus peanut butter is so good to eat!
Powdered Milk
Sure powdered milk doesn't taste great – but it is a great item to have on your list especially if you have little kids who really need that daily calcium. It can also be used in soups to make them creamier – and in our coffee when fresh milk might not be readily available.
Another great (but sweet) alternative for powdered milk is Malted Milk Powder, which is totally delicious!
Pasta
Pasta lasts a long time, is cheap and filling. It is the perfect food for prepping.
Honey
Honey is the only foodstuff that never ever goes bad. It can be used to sweeten anything and is delicious!
Tins of Soup
Soup is filling and hardy, and although yes the tinned varieties can be full of sugar and salt, they last a long time and are a good way to get calories into tummies. The 'Cup of Soups' or powdered soups are a good option too.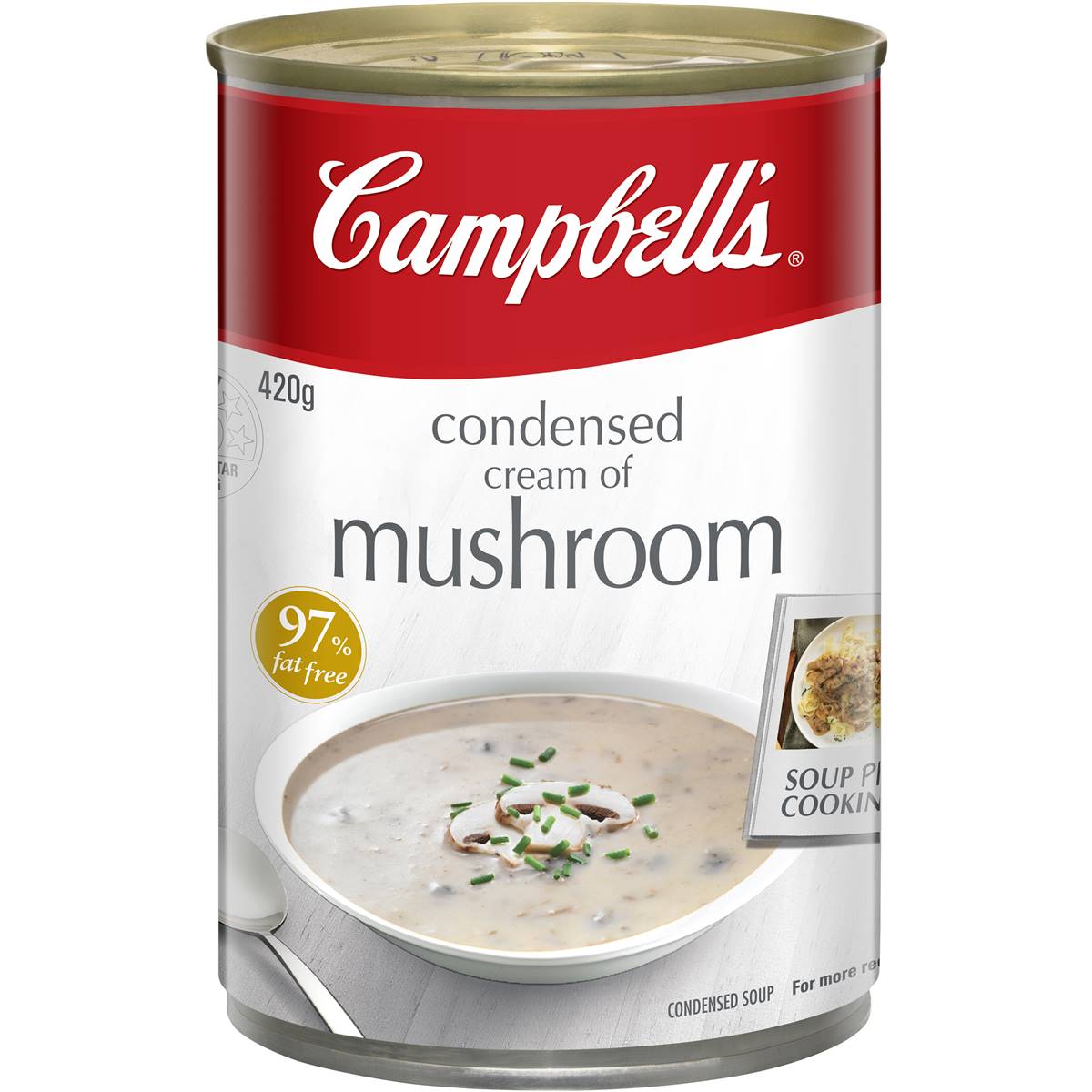 Powdered Drink Mixes
Powdered Drink Mixes are all about calories. Think about the following:
Malted Milk Powder
Milo
Ovaltine
Vitafresh Orange Drink Mix (like Tang)
Cup of Soups
Dried Fruits
If fresh produce isn't readily available, dried fruits are a compact way to get the fruit component of your diet in without the space or storage. Look for dried fruits such as sultana's, raisins, fruit leathers, and dried apricots.
Dried Corn Kernels
Popcorn anyone? Even in Mad Max times, we deserve to have popcorn!
Stock Cubes
They contain lots of salt but can add flavour to noodles and pasta.
Instant Coffee & Tea
Because we aren't savages. Even if it is the end of the world, I need a coffee in the morning.
Canned Fish
Salmon, Tuna, Sardines – all great proteins that will last a long time.
Herbs, Spices and Salt
These add flavour to somewhat boring staples. You should at least have:
Salt
Pepper
Oregano
Chilli
Cinnamon
Vodka
Not just good to forget about what life was like before Covid-19 – it is also an excellent way to sterilize wounds.
Vitamins
Vitamins are great for the kids, especially if there isn't a good constant supply of fresh fruit and vegetables. If you have many of these foods in your pantry, you know that your family will have ample food for a two week or longer quarantine period.