Do you love true crime documentaries? If so, you're in luck! This blog post lists 20 of the best true crime documentaries out there. Whether you're a beginner or an experienced true crime addict, there's sure to be something here for you.
More reading:
There's nothing better than a good crime documentary for those who can't get enough of true crime. We love to watch it, talk about it, and obsess over every grisly detail. And while some people might think we're a little bit nuts, we know that we're not alone in our fascination with all things criminal.
In fact, there's a whole genre of television devoted to crime documentaries, and we're here to help you wade through the options. Whether you're looking for something new to watch or you're just getting started in your true crime obsession, we've got you covered. So settle in and get ready for a bloody good time!
True crime documentary American Murder: The Family Next Door tells the chilling story of the Watts family murders. On the morning of August 13, 2018, Chris Watts murdered his wife, Shanann, and their two young daughters, Bella (4 years old) and Celeste (3 years old). He then drove their bodies to a remote oil-storage site, where he buried Shanann in a nearby grave and dumped the girls in crude oil storage tanks.
The film documents the police investigation into the murders and Chris's trial and sentencing. Through interviews with detectives, lawyers, family members, and friends, American Murder offers a harrowing look at a tragedy that rocked a small community to its core.
This documentary was released on September 30, 2020, by Netflix.
The film tells the story of how a group of online sleuths tracked down a killer It's an absolutely fascinating true crime story, and you won't be able to take your eyes off the screen.
If you're a true crime fan, you've probably already seen the Netflix documentary "Don't F**k with Cats: Hunting an Internet Killer." The film tells how a group of internet users tracked down and caught a prolific killer, Luka Rocco Magnotta, who uploaded videos of him killing kittens with a vacuum.
The investigation quickly turned into a global manhunt, and the documentary follows every twist and turn. The film ended with the discovery of Magnotta murdering Chinese international student Jun Lin, after meeting up through an ad post on Craiglist.
After slaying and cutting off Lin's parts, Magnotta mailed Lin's hands and feet to elementary schools and federal political party offices. The film is both chilling and will leave you wondering about the dark side of human nature.
This crime series became an international hit on Netflix after its release on December 18, 2019.
Mommy Dead and Dearest is a true crime documentary that tells the story of the murder of Dee Dee Blanchard. Blanchard was a woman who lied about her daughter's illness and had Munchausen syndrome by proxy.
(Accordingly) Her daughter, Gypsy Rose, had diseases like leukemia, asthma, and muscular dystrophy. She had the "mental capacity of a 7-year-old due to brain damage" due to premature birth to fool insurance and financial claims. The film explores how Gypsy Rose eventually realized that her mother was lying to her and how she conspired with her boyfriend, Nicholas Godejohn, to kill her mother.
Want to know the story behind Gypsy Rose? Read our article Why Gypsy Rose Blanchard HAD to Kill Her Mother!
For true crime fans, the Netflix documentary The Keepers is a must-watch. The seven-part series tells the story of the murder of nun Catherine Cesnik in 1969, and the efforts of two former students to uncover the truth behind her death.
Suspecting that a priest at the high school, A. Joseph Maskell, whom Cesnik thought, was guilty of sexually abusing students, they embark on a years-long investigation that led to shocking revelations. Featuring interviews with dozens of people involved in the case, The Keepers is a gripping true crime story that will captivate you from start to finish.
The Staircase is a 13-part series that tells the story of Michael Peterson, who was convicted of murdering his wife in 2001. Michael Peterson, a famous crime novelist, and husband of Kathleen Peterson, is accused of bludgeoning his wife after she's found dead at their home. The investigation continues as family members entwined themselves into wild legal combat that will test their faith in humanity and generosity towards those who had done them wrong. This includes Michael himself before his arrest for this terrible act against society.
Peterson claimed he found his wife Kathleen unconscious at the bottom of their stairs and thought she must have fallen after drinking alcohol and Valium. The emergency phone call he made on December 9, 2001, responded to her unconscious body discovered by him in their Forest Hills home around 2:40 am. The defense argued that Michael accepted his bisexuality. The marriage was very happy, with friends telling how they observed no indication of conflict between him and Kathleen. However, on October 10, 2003, a Durham County jury found Peterson guilty of murder after hearing from all sides in this complicated case
You can read more about it with our reads, The Staircase – A Gripping Murder Documentary That's Worth Binging!
Juan Catalan was recently exonerated of murder charges in a case that made headlines worldwide. His freedom surprised many, as the evidence against him seemed insurmountable. However, an unlikely source ultimately led to his acquittal: footage from the television show Curb Your Enthusiasm.
In August 2003, Juan Catalan was arrested for the murder of Martha Puebla in Los Angeles County, California. Police initially believed he was guilty because he matched the facial composite provided by a witness at his brother's hearing which he had attended just days before. However, justice would soon prevail unexpectedly.
The breakthrough occurred when investigators uncovered footage from an episode of Curb Your Enthusiasm. In the scene, Larry David and company attend a Dodgers game – and among them is Juan Catalan sitting in one of the stands. Investigators later confirmed that this game occurred on the same day and time as Martha Puebla's murder – meaning that he could not have been present for the crime due to his presence at Dodger Stadium.
Further evidence emerged when police could trace a phone call made by Catalan from Dodger Stadium on that day – solidifying his alibi beyond any doubt. While Catalan had no way of knowing it at the time, watching that episode would eventually save him from spending 25 years behind bars for a crime he did not commit.
Making a Murderer is an American true crime documentary television series that chronicles the story of Steven Avery, a man from Manitowoc County, Wisconsin. Avery spent 18 years in prison (1985-2003) after being wrongfully convicted for the sexual assault and attempted murder of Penny Beerntsen. He was later charged with and convicted of the 2005 murder of Teresa Halbach. The compelling story also includes Avery's nephew Brendan Dassey, who was accused and convicted as an accomplice in the Halbach killing.
The 10-part series was written and directed by Laura Ricciardi and Moira Demos. It first premiered on Netflix in December 2015, quickly becoming a worldwide sensation streamed by millions of viewers. Making a Murderer explores the complex details of both cases against Avery and Dassey, delving into whether justice was served.
In 1985, Steven Avery was wrongly accused and convicted of assaulting Penny Beerntsen while jogging on a beach near her home in Manitowoc County on July 29th, 1985. Despite no physical evidence tying him to the crime, he was sentenced to 32 years in prison based solely on his allegedly false confession extracted by two detectives who were later found to be corrupt officers with histories of misconduct during interrogations. After spending nearly two decades behind bars for a crime he did not commit, Avery was exonerated through DNA testing in 2003. At that point, he filed a 36 million dollar lawsuit against Manitowoc County law enforcement agencies involved with his case.
When They See Us is based on the Central Park Jogger Case story – one of the most notorious criminal cases in recent history. The events that took place on April 19th, 1989, shocked the nation and left many people questioning the fairness of our justice system for years to come.
On that fateful night, a white female jogger was brutally attacked and raped in Central Park, Manhattan. Five black and Latino youths were arrested and later convicted of this crime. They became known as The Central Park Five or The Exonerated Five.
Their arrest details were sketchy; many believed they had been wrongfully accused of the crime due to racial prejudices against them. Nonetheless, they were sentenced to serve six to twelve years for crimes they did not commit.
All five maintained their innocence throughout their respective trials and sentences, claiming prosecutors had coerced false confessions. However, all of their appeals fell on deaf ears until 2002, when another man named Matias Reyes confessed to being the lone attacker responsible for this heinous crime.
Finally, after 13 long years behind bars, each of The Exonerated Five's convictions was vacated by a New York State Supreme Court judge in December 2002. Although they no longer face jail time due to this confession, it didn't take away from the traumatic experience they were forced to endure throughout those 13 years.
Amanda Knox, the subject of a 2016 documentary film by the same name, was wrongfully convicted in 2007 of the murder of Meredith Kercher, a fellow exchange student with whom she shared an apartment in Perugia. Although the Italian Supreme Court of Cassation later acquitted her in 2015 after spending almost four years in jail, her story remains an example of a gross miscarriage of justice.
The Amanda Knox Documentary follows Knox as she is tried and convicted for a crime she did not commit. The harrowing story begins with Kercher's body being found in her bedroom on Nov 2nd, 2007 — stabbed over 40 times. Police quickly identified Knox and her then-boyfriend Raffaele Sollecito as suspects, allegedly based on circumstantial evidence from the scene and DNA evidence from Sollecito's apartment.
Throughout the trial process, it was clear that there were numerous flaws. The prosecution made wild accusations about Knox's character without solid evidence to support their claims. Moreover, police handling and storage of potential evidence has been widely criticized; some DNA evidence used in court had actually been contaminated. To make matters worse, none of the physical evidence collected from the scene pointed to either Sollecito or Knox as perpetrators — leaving many to question how they were ever sentenced in the first place.
Tiger King: Murder, Mayhem, and Madness has recently caused a sensation on Netflix with its fascinating true-crime documentary about the tumultuous life of former zookeeper Joe Exotic. Season one went live in March 2020 and was an immediate hit worldwide. The show has since developed a devoted cult following and spawned two subsequent seasons.
The series chronicles the larger-than-life personality of Joe Exotic – real name Joseph Allen Maldonado-Passage – beginning with his humble beginnings working with big cats and culminating in his later years of controversy and legal woes. It delves deep into the interconnected world of exotic animal conservationists and their keepers, providing viewers with an immersive look at the dangerous reality behind private zoos and animal sanctuaries that have been set up for the public display of these animals.
Joe's background story is exciting but also fraught with danger; he became a celebrated figure in the exotic animal industry after starting a breeding program for endangered tigers at his Greater Wynnewood Exotic Animal Park in Oklahoma in 1999. However, this fame came at a cost: various rivalries within the community eventually led to charges of attempted murder-for-hire against him when he allegedly tried to hire someone to kill Carole Baskin, his arch-nemesis and CEO of Big Cat Rescue.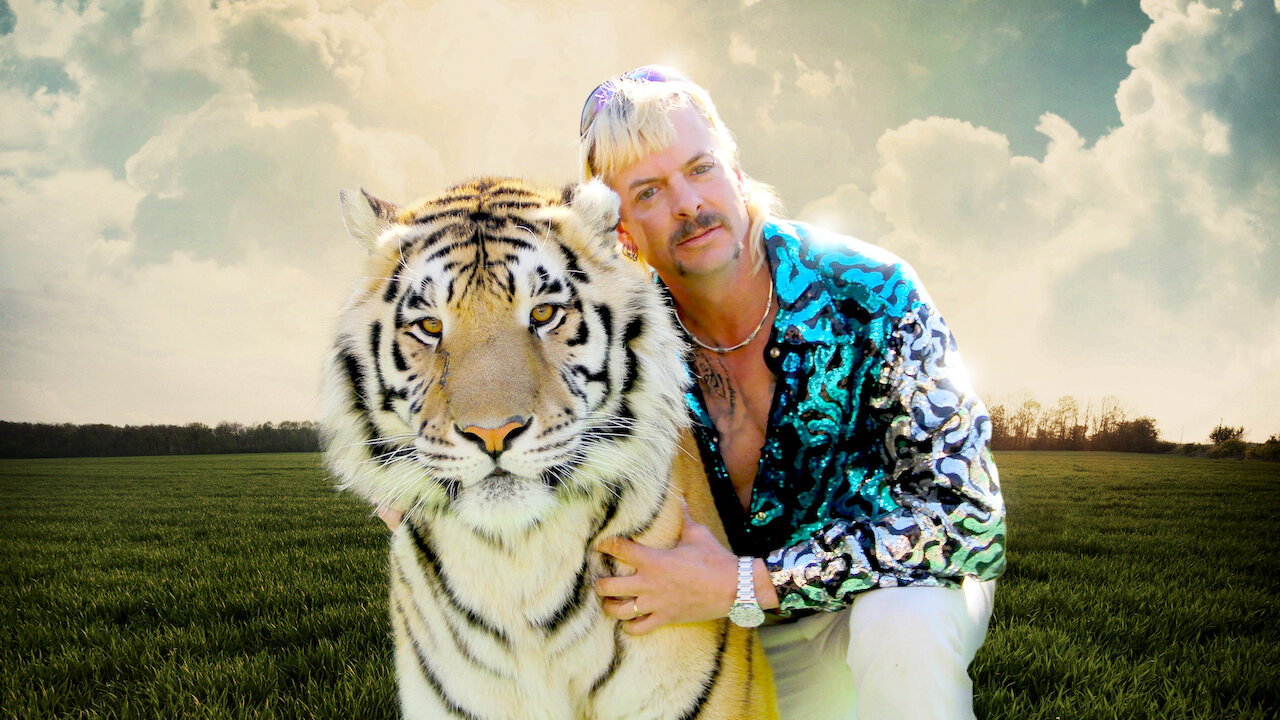 The Golden State Killer remains one of the most prolific and baffling serial killers in American history. Though he has been identified as Joseph James DeAngelo Jr., a former police officer, the true motivations behind his spree of murders, rapes, and burglaries from 1974 to 1986 remain largely unknown.
In recent years, the case has seen renewed attention due to the efforts of Michelle McNamara, the late true crime journalist, and author who wrote extensively about the case before her untimely death in 2016. While she could not complete her work on what would have been a landmark book about the Golden State Killer's career of terror, her research and investigations were instrumental in bringing attention to the case and eventually leading to DeAngelo's capture in 2018.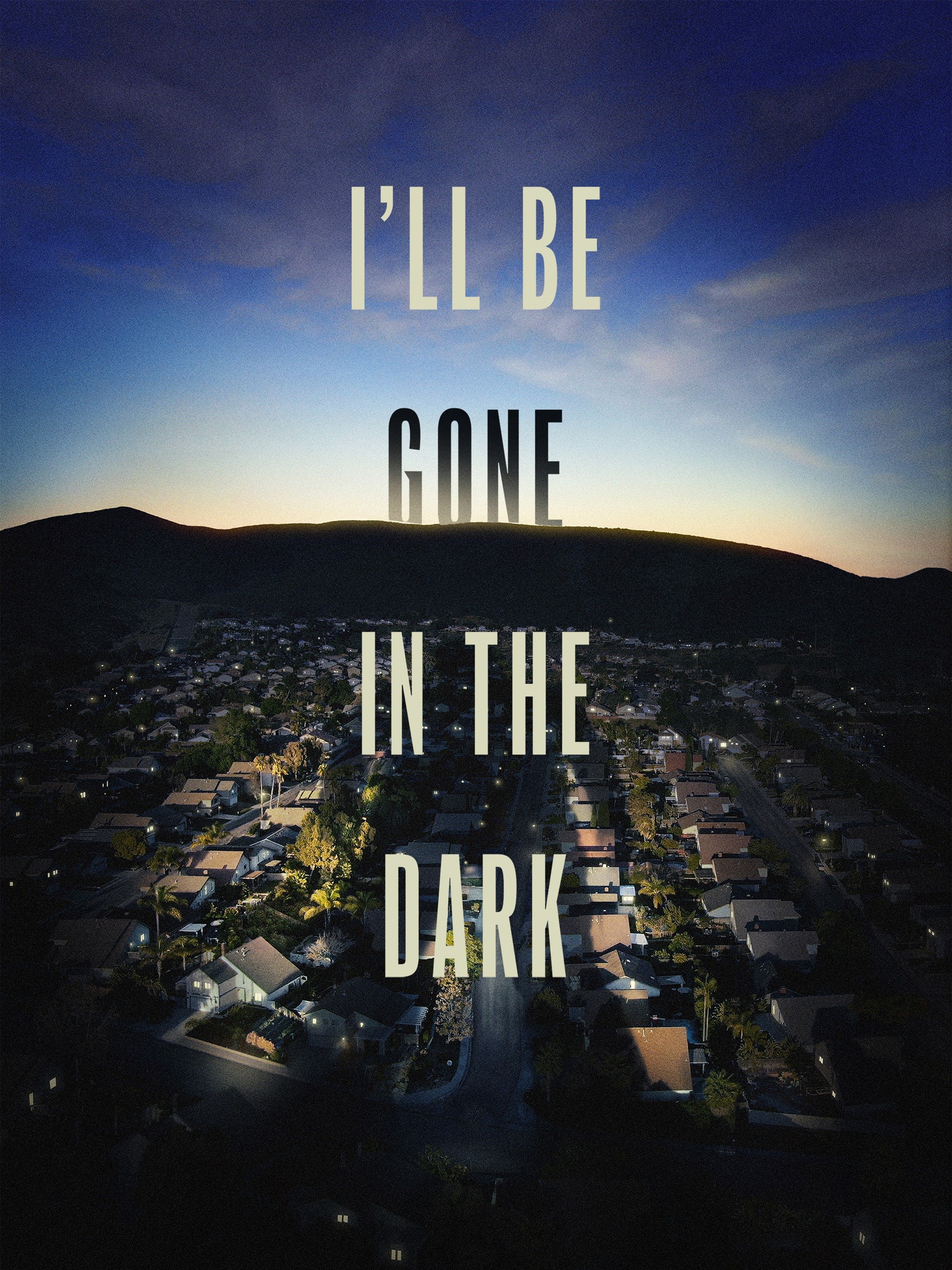 When 18-year-old Conrad Roy III died by suicide in July 2014, his girlfriend Michelle Carter was at the center of a heated legal battle that would eventually make its way to the Supreme Judicial Court of Massachusetts. I Love You, Now Die: The Commonwealth vs. Michelle Carter is a documentary film released in 2019 that examines the events leading up to Roy's death and the implications of Carter's alleged involvement.
Conrad Roy had struggled with depression since middle school and attempted suicide several times before he succeeded at age 18. He was found dead in his pickup truck, where he had used a generator to fill it with carbon monoxide. During his last days, Roy exchanged numerous text messages with his then-girlfriend Michelle Carter, a 17-year-old who encouraged him to take his own life despite knowing that he was struggling with mental illness and had made attempts before.
In June 2017, Michelle Carter was found guilty of involuntary manslaughter for her role in Conrad's death and sentenced to 15 months in prison, followed by five years probation.
The Confession Tapes is a gripping and thought-provoking true crime documentary series that examines numerous cases in which individuals convicted of murder allege that their confessions were coerced, involuntary or even false. The series has quickly become one of the most popular documentaries on Netflix due to its unique approach.
Instead of simply retelling the stories of these accused murderers, The Confession Tapes goes much deeper by exploring the psychology of false confessions and how they can be used to manipulate an individual into confessing to a crime they didn't commit.
The tragic true story of Gabriel Fernandez, the eight-year-old from Palmdale, California who was subjected to horrific abuse and ultimately murdered in 2013, is now available for streaming on Netflix. Directed by Brian Knappenberger, The Trials of Gabriel Fernandez documents this heartbreaking case with a six-part miniseries that explores the circumstances leading up to the death of an innocent child and the ensuing legal battles.
Gabriel's short life was filled with unthinkable horrors at the hands of his mother Pearl Sinthia Fernandez and her boyfriend Isauro Aguirre. For years they subjected him to neglect, physical and emotional abuse, starvation and torture including beating him with a belt buckle or hitting him with a bat.
The documentary emphasizes how many people ignored signs that could have been recognized as potential red flags—teachers not noticing Gabriel coming to school too often wearing the same clothes or teachers observing bruises on his body. Despite these indications that something serious was happening in his home environment, no one took action until it was too late.
Worst Roommate Ever, an upcoming docuseries from Netflix, examines the horrific experiences of four individuals who have lived through the horror of having a destructive and ultimately dangerous roommate.
The series focuses on four people and their stories about how their roommates have negatively impacted their lives. One woman had to endure her roommate's threats and abuse until she eventually gathered enough courage to move out. Another man lived in fear as his roommate exhibited increasingly erratic behavior while they shared a college dorm room.
A third person recounts how he was forced to flee in the middle of the night after his new roommate revealed that they had been stalking him for months. Finally, another individual speaks of the heartbreaking experience of being taken advantage of financially by a seemingly kind acquaintance who eventually became her malevolent roommate.
In 1976, a Dallas police officer was murdered in cold blood and Randall Adams, an innocent man, ended up spending 12 years of his life behind bars. This injustice is the subject of Errol Morris' classic documentary film The Thin Blue Line.
The story begins on November 28th, 1976 when police officer Robert Wood was found dead in his patrol car after being shot in the head. During the investigation into Wood's murder, 15-year-old David Harris claimed that he had been a passenger in Wood's car when a hitchhiker named Randall Adams had shot him. Adams was arrested and charged with capital murder, later receiving the death penalty.
The Thin Blue Line follows these events and features interviews with key players such as prosecutors, defense attorneys, eyewitnesses, and even Harris himself. It also examines the reliability of Harris' testimony and reveals how his statements to the police changed multiple times during the investigation. These changes were then used as evidence against Adams despite their inconsistencies.
The documentary also looks at the lack of physical evidence linking Adams to the crime scene or any other evidence indicating his guilt. Fingerprints found inside the vehicle were never tested for a match with Adams until after he had been convicted and sentenced to death row.
Paradise Lost: The Child Murders at Robin Hood Hills is a chilling true crime documentary that explores the events surrounding the 1993 murders of three 8-year-old boys in West Memphis, Arkansas. Directed by Joe Berlinger and Bruce Sinofsky, this film examines the trials of the West Memphis Three – Damien Echols, Jason Baldwin and Jessie Misskelley Jr. – who were accused and convicted of committing these heinous crimes.
The documentary focuses on the legal proceedings that followed, delving into forensic evidence, witness testimonies, interviews with family members and friends, and various theories regarding the case. The West Memphis Three maintained their innocence throughout their trials, but were found guilty despite conflicting accounts from witnesses, lack of tangible evidence tying them to the crime scene and questionable police tactics used during questioning.
Paradise Lost follows the trials themselves and explores a community's fear and hysteria surrounding devil worship rituals that were believed to have taken place at Robin Hood Hills at the time of the murders. This film highlights how stereotypes about alternative lifestyles can lead to false accusations in cases like this. Additionally, it serves as an indictment of our criminal justice system's flaws – including racial bias and inadequate legal counsel for defendants who might be innocent.
Conversations with a Killer: The Ted Bundy Tapes is an American documentary that premiered on Netflix on January 24, 2019. Directed by Joe Berlinger, the documentary comprises four 60-minute episodes sourced from over 100 hours of interviews and archival footage of serial killer Ted Bundy, as well as interviews with his family, friends, surviving victims, and the law enforcement members who worked on his case. The documentary's premiere marked the 30th anniversary of Bundy's execution.
The Ted Bundy Tapes provide viewers with an in-depth look into one of America's most notorious criminals. It offers previously unseen footage and insights into Bundy's life before and during his trial and the perspectives of those closest to him. These include his former fiancé Elizabeth Kloepfer, ex-cellmate James Dobson, and Detective Bob Keppel – the man who first identified Bundy as a potential suspect in numerous crimes involving young women. Interviewees provide an honest account of their experiences with Bundy and how it impacted their lives.
Night Stalker: The Hunt For a Serial Killer chronicles the hunt for Richard Ramirez, one of America's most vicious serial killers. From June 1984 to August 1985, Ramirez terrorized California with his homicidal rampage. His victims ranged in age from nine to sixty-three, including men and women. He was dubbed the Night Stalker, Valley Intruder (for his attacks concentrated in the San Gabriel Valley) and Walk-in Killer.
In July 1985, Ramirez was finally arrested after witnesses identified him. He was charged with thirteen counts of murder, five counts of attempted murder, eleven sexual assaults and fourteen burglaries; all committed over sixteen months. After a lengthy trial in 1989, he was found guilty on all forty-three counts and sentenced to death by lethal injection. However, due to an extended appeals process, Ramirez died in 2013 while still awaiting execution at San Quentin State Prison.
The documentary Night Stalker: The Hunt For a Serial Killer follows the intense investigation surrounding Ramirez's crimes. It goes into great detail about how police could track and capture him despite their limited resources at the time. The four-part docuseries also provides an intimate look into the lives of those affected by Ramirez's crimes – from his victims' families as well as law enforcement officers who worked hard to bring him to justice – as they grapple with their pain and grief decades later.
Sophie Toscan du Plantier, a 39-year-old French television producer, was brutally murdered on the night of 23 December 1996 outside her holiday home in Toormore, Goleen, County Cork, Ireland. Her death stunned and shook the nation as authorities launched an investigation to find her killer.
British journalist Ian Bailey was twice arrested by the Garda Síochána over the alleged murder but never charged due to insufficient evidence. In 2003 he lost a libel case against six newspapers and in 2015 another against the Gardaí, Minister for Justice and Attorney General.
The mystery surrounding Sophie Toscan du Plantier's death has endured for more than two decades with no one ever held accountable for her death or even taken to trial. A 2021 docuseries released on Netflix called 'Sophie: A Murder in West Cork' looks into this unsolved crime and explores new evidence that could potentially bring justice to this tragic case.
What would it be if you could only watch one true crime documentary? What's your favorite true crime documentary?