Experiencing lazy days? Well, here are some recipes perf for such a situation!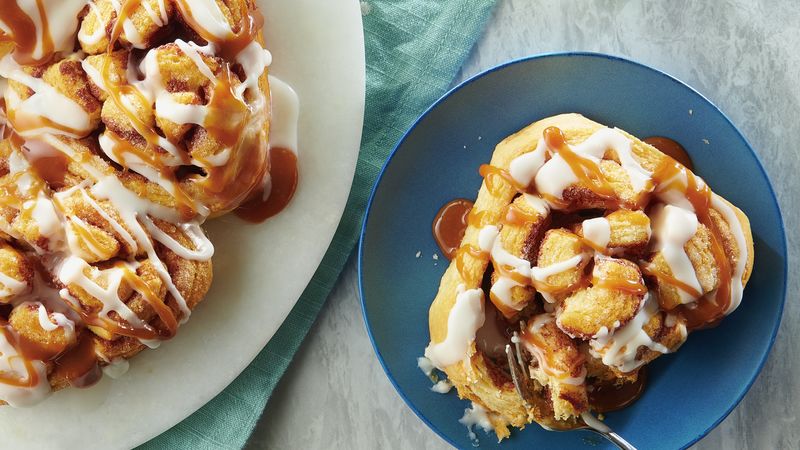 If you're seeking some of the most simple, inexpensive, and delectable recipes available, then you've come to the right place. This piece is the classic "holy grail." Keep on reading for simple 3-ingredient meals that will delight even the pickiest eater.
Why Go For Easy Recipes?
Home cooking is often healthier and less expensive than eating out, but the residual effects of the epidemic necessitate the use of fast and simple dishes. Put an end to searching for a lengthy list of ingredients since we've compiled our favourite 19 Best & Easy Three Ingredient Recipes to Try!
If you're assuming that a three-ingredient supper seems dull and a bit too basic, you're probably right. The truth is, there are moments when you're both lazy and hungry, and you simply need to eat anything. On such days, a meal with just three ingredients is ideal and life-saver.
These three-ingredient recipes will allow you to spend more time with your family and far less time in the kitchen!
Three Ingredient Pineapple Cake
With just flour, sugar and crushed pineapple, this is a great recipe to whip up when you don't feel much like cooking!

Three Ingredient Sour Cream Quiche
One of the most popular recipes on the Stay at Home Mum website! See what everyone is raving about!
Three Ingredient Condensed Milk Ice Cream
The most delicious ice cream recipe on the planet – and only three ingredients!
Three Ingredient Fruit Cake
We have not just one version of Three Ingredient Fruit Cake, but two! So easy, you could whip it up in no time!


Three Ingredient Berry Muffins
They're sugarless, flourless and have just three ingredients, making them not just yummy but super simple, too!

Three-Ingredient Dark Chocolate Fudge

It's a super simple recipe that is guaranteed to hit the spot if you've got a chocolate craving, or you forgot you were supposed to bring a dessert!
Three Ingredient Basic Vanilla Fudge

Basic Vanilla Fudge is a sweet favourite with most people, there is no baking and it makes for a simple gift idea.
Three Ingredient Christmas Shortbread
I do love a good shortbread at Christmas time. And shortbread makes a really great food gift too for Grandparents and neighbours!
Three Ingredient Christmas Eggnog Ice Cream
With only three ingredients needed, you can make this yummy ice cream the night before and enjoy it with the whole family!

Three Ingredient Nutella Brownies
Yes, you only need three ingredients to make these 3-Ingredient Nutella Brownies—
You also only need three minutes to gobble them all up.
Three Ingredient Easy Cheesy Muffins
3-Ingredient Easy Cheesy Muffins are quite possibly the easiest and quickest muffin recipe – in the entire world!
Three Ingredient Coffee Mousse
This Delectable 3-Ingredient Coffee Mousse is such a sweet, creamy and fluffy dessert that you can just easily indulge in.


Three Ingredient Creamy Chocolate Fudge
Chocolate Fudge is just delicious. I know that not everyone has a candy thermometer lying around – but to get this recipe right – you will really need one.


Halloween Pretzel Broomsticks
These dainty Halloween Pretzel Broomsticks look more cute than scary to me!



3-Ingredient Flourless Peanut Butter Mug Cake
Exhausted? Running late? No worries! You can whip this up in just 5 minutes!


3-Ingredient Potato Pancakes
Pancakes are a favourite among kids. But this 3-Ingredient Potato Pancakes recipe is definitely a winner!



3-Ingredient Tropical Punch
It's super quick to make and super refreshing. I'd love this drink in the summer or for kid's parties since it's just a bunch of fruits in a drink. Yummy!
3-Ingredient Slow Cooker Pot Roast
They are cheap, and with a few easy added ingredients, they can turn into something quite wonderful.
3-Ingredient Flaky American Biscuits
They're super tender with so many flaky layers they basically melt in your mouth. So, you can expect them to be super Moorish.
Almost all of these delectable recipes are made with three or fewer ingredients.
Having to make a quick visit to the shop after work to pick up a few essential supplies is a major hassle. If a dish is good and simple, it should also call for as few ingredients as possible.
This year, simplicity and effortlessness are what you want, particularly when it comes to meal planning. That means picking meals with the fewest number of ingredients possible in order to save valuable cooking prep time.
Wave farewell to your hectic self and bask in the simplicity of a three-ingredient meal that takes minutes to prepare.
Honestly, it's going to transform your life!
You'll be shocked at how flexible and tasty three-ingredient recipes can be, from main courses and sweets to sides, breakfast, and even appetizers!